Thai Bar Girls With Big Titties At Cowboy 2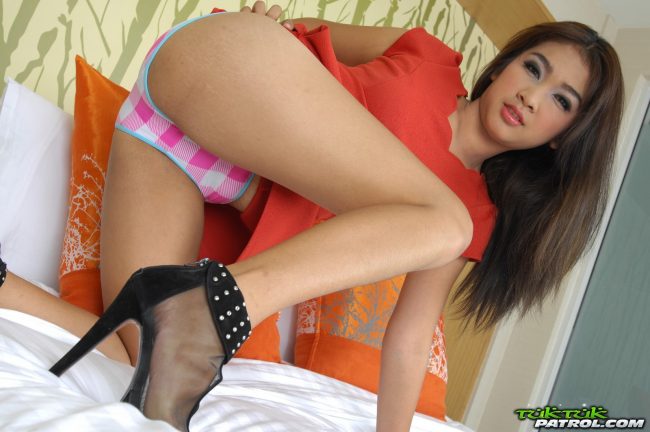 There are so many Go Go's to choose from in this city that it can be hard for one to stand out from the crowd. The sexy Thai bar girls with big titties at Cowboy 2 Go Go in Bangkok's Soi Cowboy get a positive review from us.
We wrote a longer post about Soi Cowboy here. If you aren't aware it is one of the 2 main Go Go/red light districts in Bangkok.
It is located on the lower Sukhumvit area of town and any taxi driver in the city will know where it is. Or you can easily get there by taking the BTS to Asok or the MRT to Sukhumvit,
This is not a cheap bar by any means and you should always make sure to confirm how much any drink or ladies drink you buy will cost. Soi Cowboy in general is more expensive than other spots around town and this bar is the same. At least here you get to stare at some Thai bar girls with big boobs.
If you found this post even though you don't like picking up prostitutes check out our GuysNightlife Bangkok dating guide instead.
Sexy Thai Bar Girls With Big Titties
If you head to a lot of Go Go's in Bangkok you will see many small Thai girls that don't have many curves. Well Cowboy 2, like Baccara a few doors down, has so many sexy Thai bar girls with big titties that you probably won't be disappointed.
Big tits on Thai girls can be hard to come by, but at a high priced bar like this they can pick and choose who they hire. You will find some hot girls and some nice boobs here.
If you want to barfine a big tittied girl from Cowboy 2 expect to pay a barfine of 800 baht and then negotiate the rest with the Thai bar girl. Anywhere from 2000 to 3000 baht should be enough for short time, and 3000 to 6000 should be enough for long time.
We realize those are some wide ranges, but there fee is negotiable and you never know what they will accept. Most Thai bar girls seem to prefer short time sessions and some will try and ask for a whole lot for long time.
If you are friendly with the Go Go girl at Cowboy 2 she may not try to charge you as much. There are also some coyote girls working here and their barfine is 3k if they will even barfine at all. There are much cheaper ways to find sex in Bangkok.
Ladies Drink Prices At Cowboy 2
Outside of the very pricey coyote girl barfines the ladies drinks at Cowboy 2 are also very expensive. They will be between 200-250 baht depending on what the girl chooses.
Of course you don't need to buy a ladies drink to barfine a girl but many guys choose to do so to try and gauge how much of a girlfriend experience they might get out of the girl. If these prices are too high and you want a legit girlfriend experience and not a fake one hop on Thai Friendly and Thai Cupid.
It is quite easy to meet Bangkok girls online and take them out on a date. If you smile, crack some jokes, and be friendly they very well may accept your invitation to come back to your place.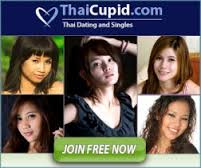 Have Fun At Cowboy 2 In Soi Cowboy
There are so many cool things to do in this city and Cowboy 2 Go Go in Soi Cowboy is another you need to check out. If you don't end up liking the scene there are many other Go Go's all around you.
Have you ever wondered how the nightlife in this city stacks up against the available mongering in Manila? Here is a comparison of what both have to offer.
They are open pretty late so if your Thai Friendly date doesn't put out you can come here to barfine a girl. This eBook has many other tips on how to get the most out of the nightlife in Bangkok.
Hopefully this review of Cowboy 2 Go Go Bar in Soi Cowboy was helpful.