Best Dating Sites To Meet Women In Africa Online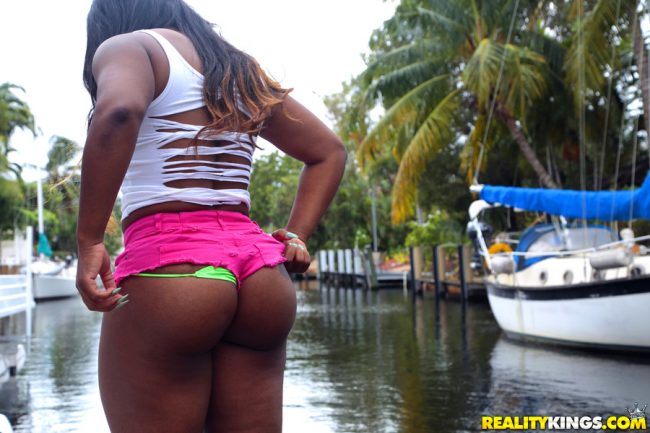 If you are looking for the best dating sites to meet women in Africa online who are seeking foreign men we have some great options for you. We also have some dating apps that are becoming more popular by the day to mention as well.
Of course this continent is huge and there is a lot of land to cover. A site or app that works well in one place might have very few active users in another city, so you will need to experiment to find out what works best near you.
But the good news is there are many women in Africa who are seeking foreign men online and plenty of dating sites and apps to meet them on. This can be a great continent to visit, or you can just chat with them from a distance and try to build up a connection that way.
20 years ago your only option would have been to fly over and try to make contacts on the ground. We know that mail order brides were around back then, but they were mostly in Eastern Europe or Southeast Asia.
There might have been a company or two with African mail order brides, but none that we are aware of. Luckily we now live in a day and age where you don't need to worry about sending correspondence through snail mail.
Send a letter, wait 6 weeks and get one in return. That sounds like a very slow and tedious process, now you can just hop on the best dating sites and apps and be contacting women in seconds.
Lets start off by listing the best sites and then mention the apps after that.
AfroIntroductions Is The Best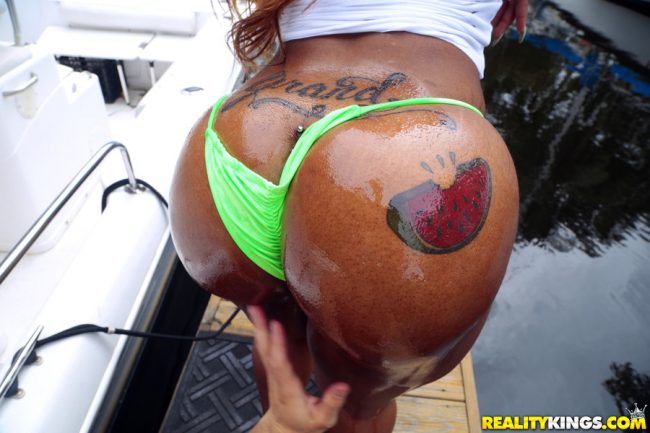 Without a doubt our favorite online dating site to meet African women is AfroIntroductions. They are part of Cupid Media which is one of the bigger online dating networks around the globe.
They have dozens of sites in different countries and are a great for anyone who wants to meet international women seeking foreign men. Maybe you will be traveling around and want to meet new people as you go, or maybe you just want to chat with women on the other side of the world.
Either way Cupid Media is always a great option if they have a site in the area you are visiting, and odds are that they do. AfroIntroductions is one of the biggest and most respected dating sites on the continent.
They have a great fraud protection unit to get rid of fake and spam profiles as quick as they can so you don't need to worry too much about that. Some guys won't like that you have to pay to use the site, but like anything else in life there are pros and cons to that.
The cons are easy, it costs money. The pros are that you save a lot of time and it is much more efficient to use. Anyone can sign up to AfroIntroductions for free, but only paying members can start out a conversation.
That means even if there are twice as many men as women on the site only the guys who pay to use it are competition to you. That means instead of a 2 to 1 girl to guy ratio you are actually looking at a 1 to 10, because all of the men who aren't paying don't matter.
This is like going to an exclusive nightclub that keeps a great girl to guy ratio. Your chances for success are much higher when you don't have a lot of competition.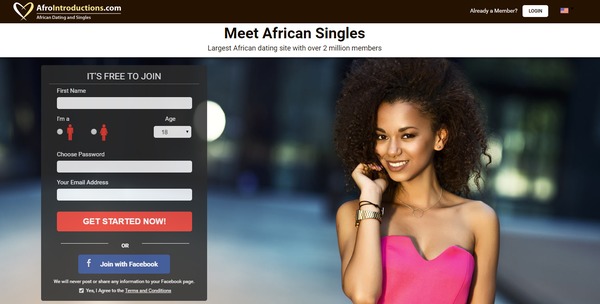 Other Good African Dating Sites
Sadly once you leave the best things drop off pretty far. Badoo would probably be number 2, and as most know it is a popular dating app as well. Many foreign men probably will already have it on their phone when they arrive.
It is a pretty good site and app to use, but you won't find as many female users on it as our top choice. Plus since it is free the hottest girls will have flooded in boxes and may never even see your messages.
Other sites you could try out are Truly African and African Love. Neither of them have the same reputation or use base size as our top choice, but you might still find success on them.
Best African Dating Apps
Tinder and Badoo would probably get the top nod for best dating apps to meet African women seeking foreign men. They are two of the most popular anywhere in the world and that is no different here.
Others you could try out are Speed Dating, Lovoo, and Zoosk. You might be able to find success on any of them.
Just remember that dating apps are usually not as efficient as far as speed and efficiency go. A lot of women use them to kill time and have little or no interest in actually meeting.
Plus prostitutes and escort agencies will constantly be putting up advertisements on them, and usually using fake pictures to do so. Be a bit more cautious on them.
Don't Get Scammed On Dating Sites
If you want to make sure you don't get scammed when meeting women online there are a few things you can do to limit your chances. Remember that Africa is a pretty poor continent and money is hard to come by, we have all heard about the Nigerian email scammers by now.
Some girls (or guys pretending to be girls) will tell you whatever you want to hear, and then start asking you to send them money. They will be chatting to many foreign men around the globe telling them all the same things.
The easiest way to avoid this is to not send any money to any women you don't know. Most dating site scams come down to a guy falling in love and sending money, so don't do that until you really know she is genuine which means have met her in person.
Secondly, don't put yourself in a position to get blackmailed. They may bring up the topic of having a sexy video call and then record it and blackmail you.
If you did want to have a naughty online chat protect yourself, never put your face and your lower region in view during the same call or in the same picture. Overall dating site scams are not as common as many guys believe, and they are very easy to avoid by using a little common sense and not letting yourself fall in love.
Hopefully when you use the best dating sites and apps to meet women in Africa seeking foreign men online you will have great success.