Dating Sites To Meet Women In China Seeking Foreign Men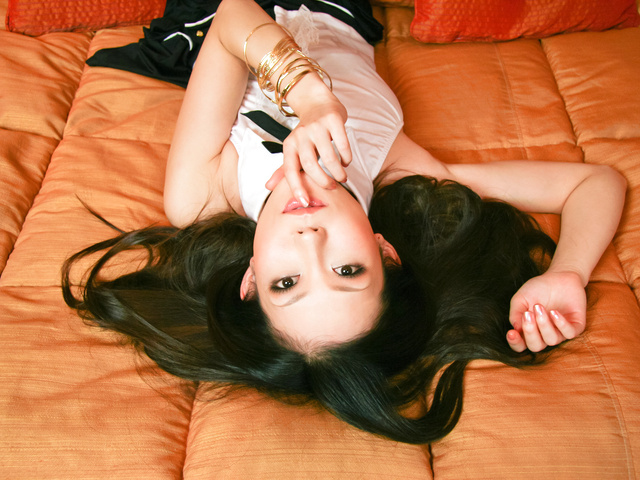 Thanks for checking out our guide to the best dating sites to meet women in China seeking foreign men online. We are going to break this post down into a few sections, and a lot of guys will only be able to use some of them.
We are assuming most here don't really speak the local language and that will severely limit your options. If you really want to try to meet the foreign bride of your dreams from this country maybe learning a bit of Chinese would be a good idea.
Not only would it help you meet more single ladies to find the perfect match for you, but it will help you communicate with her in the future. But don't worry, as long as you know English there will be plenty of good dating sites in China to meet women seeking foreign men.
This is the most populated country on the planet and you will find all kinds of women here. Not all of them will be interested in men from other countries, but when you are talking about 1.4 billion people any percent is a massive number.
Wherever you travel around the world you will have a bit of an exotic factor working in your favor. Think about the French guys with their sexy accents that kill it whenever they go to a new land.
While your accent may not be in the language of love just the simple fact that you are different will give you a leg up on the local guys. Not will all of the Chinese women, but with many of them.
After we finish telling you about the best dating sites for foreign men to use and also listing some good Chinese dating apps we will give some pointers on how to date Asian women. There will be some generalizing in that section, but the dating culture is different in the far east and you need to know how to play your cards before you arrive.
But lets get to the best sites first.
Best Dating Sites For Foreign Men In China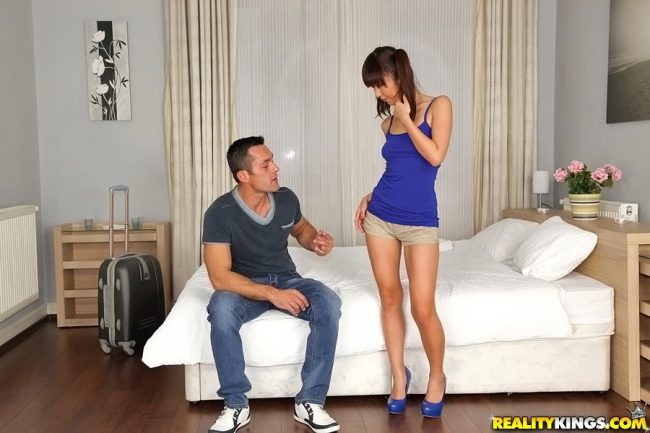 In this section we are going to focus on the best dating sites to meet women in China for foreign men who don't speak Chinese. As long as you know English you will be able to navigate these waters and there will be plenty of ladies on them that have at least a little bit of English speaking capabilities.
We will start off with ChinaLoveCupid because we think Cupid Media is always the top dog. They have been in business for over 15 years and have an outstanding relationship in the international dating site community.
They have 35 sites spanning the globe and over 35 million users, hard to argue with those numbers. While some guys don't like to pay to sign up for a dating site we feel like Cupid does it the right way.
They allow anyone to sign up, but only paying members can send the first message. That means while even though there are more guys than women on the site only about 5% of the guys (if even that many) can start a conversation.
That means for the foreign men who shell out a few bucks to use the site they are in some very fertile lands with tons of single Chinese women and not a lot of competition. ChinaLoveCupid is also sometimes referred to as China Love Links around the web.
A decent free site would be DateinAsia, but your time will not be used as effectively here. There are so many guys spamming out messages to the most attractive ladies on the site that often times the hottest ladies will have inboxes with hundreds of unread messages in them.
It is not a bad option if you don't mind putting in more hours to save a small amount of money. Asian Dating is also run by Cupid Media and is a great option for any guys who are going to be traveling all around the continent, but if you are only going to stick to China then ChinaLoveCupid is better.
And if you are going to be spending your time in Hong Kong then check out Hong Kong Cupid. ChinaLoveMatch is another decent option but it has a lot smaller female user base than Cupid.
Those would be the best dating sites to meet English speaking women in China seeking foreign men. Some may not speak English but on Cupid they have a built in translator which really speeds up the process as well.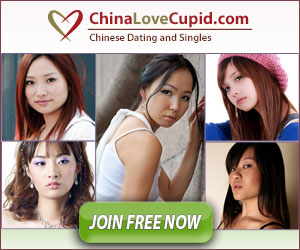 Chinese Language Dating Sites
If you are a Chinese speaking foreign man or don't mind using Google Translate and trying to figure out what is going on you have more options. The two biggest Chinese dating sites for locals are Jiayuan and Baihe.
They both have huge user bases but if you don't speak the local language, and speak it well, you might be overwhelmed. They have a whole lot going on and it can be very difficult to try and navigate your way through.
Plus since these are more geared towards locals you probably won't be finding as many Chinese women seeking a foreign husband on them. You will get some attention, but on the English speaking sites you will find more single ladies interested in foreign men.
Best Dating Apps In China
TanTan is probably the most popular dating app in China, but like the above sites if you don't speak the local language it will be pretty difficult to figure out. Momo is another good Chinese dating app, and the previously mentioned Baihe has an app as well.
Badoo might be the best dating app in China for foreign men to use. Tinder doesn't seem to get much play in this country.
Chinese Dating Culture For Foreign Men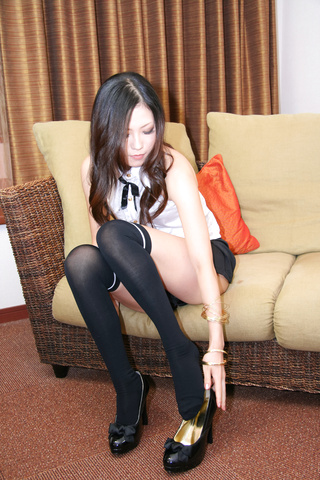 Now lets get into what it is like for foreign men to date women in China or anywhere in Asia really. This section will have a lot of generalizing, but that just means you are playing the percentages which is never a bad idea.
For foreign men the dating culture in Asia is much different. There are going to be a whole lot of local ladies who have no interest in dating you.
Maybe they don't speak English and don't want to bother with the communication barrier. Maybe they really like Chinese guys and don't have any reason to try someone else, they could easily already have a boyfriend or husband.
Maybe they had a bad experience with a tourist who hooked up with them and then never contacted them again. No matter the reason, certain Chinese ladies won't be interested in foreign men.
But some will, and the ones who are interested might be very interested. It could just be that you are exotic and like a new toy they want to play with.
It could be that they have been cheated on by a handful of local guys who broke their heart in the past. Again, whatever the reason it doesn't matter, some ladies will like you and others won't.
The thing is, when you find one that likes you then you are already 'in' far more than you would be with a western girl who also likes you but doesn't think you are exotic or anything special. When foreign men date Chinese women it isn't about trying to 'game' them at all.
When you hop on the Chinese dating sites just keep things very simple. Be polite, put smiley faces in your chat, and keep the mood very light. The dating culture in Asia, and culture in general, is all very happy and positive.
Plus keeping things simple with short messages makes it a whole lot easier for them to communicate with you. If you send a paragraph that gives them a whole lot to try to take in, it might confuse them and cause them to give up.
Something as simple as 'how are you?' goes a very long way here. Get their number or WeChat which is the top chatting app in the country and start to text them there.
Then invite them out on a date and do the same thing in person. Smile, be polite, crack some silly jokes, and try to speak slowly so they have an easy time of understanding you.
If they make a mistake with their English don't chastise them for it, just move on and pretend it didn't happen. Don't ever make them 'lose face' just keep the mood light at all times.
This is why so many foreign men love dating Chinese women. When guys say Asian ladies are easier it doesn't have to mean that they are sluts and easy to have sex with.
It just means that the actual dating and being with them is easier. You don't have to be on your A game and try to impress them the entire time, you don't need to treat them like a princess and read their mood when you are together.
Just be nice, get them comfortable, and they will be happy to be around you. That is what the dating culture is like for foreign men in China and all around Asia. And that is why finding a Chinese bride is so sought after by many.
Good Luck Using Chinese Dating Sites
If you are in the country, use the sites listed here, and take our culture advice you will have success dating single ladies in China. The good thing about our advice is that all you need to do is the easiest thing, be yourself and be a nice guy.
If you don't know the local language just use the English sites, they will be the ones with the most ladies seeking foreign men anyways. And no matter if you just want to go on some dates, hook up, or find a serious relationship and Chinese bride in a country with so many people you will have plenty of options.
Good luck when using the best dating sites to meet women in China seeking foreign men online.