Dating Sites To Meet Women In Thailand Seeking Foreign Men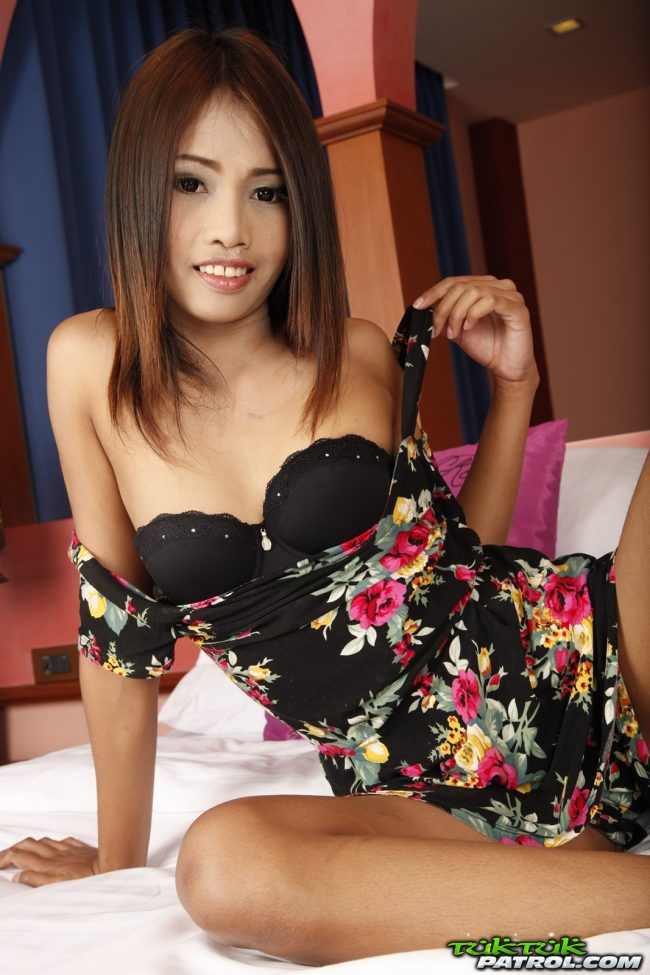 If you are looking for the best dating sites to meet women in Thailand seeking foreign men online we have some good options for you. This is one of the most traveled to country on the planet and one of the main reason is because many guys really have a thing for Thai girls.
Some just want to come here for all of the naughty nightlife that is available. Others travel for the unique culture, cheap vacation, and to maybe spend some time with a sexy single lady if they get the chance.
Luckily there are many women in Thailand seeking foreign men and plenty of online dating sites to use to find them. There are also some dating apps, but as we will mention later this may not be the best country for apps unless you are looking for 'ladies of the night' who may need to be compensated financially.
In our opinion there is one Thai dating site that stands out above the rest so we will start with it. There is a second place option as well, and then after that there is kind of a jumbled mess that we will break down into paid sites, free dating sites, and then the apps as well.
Hopefully by the time you have finished reading this you will be able to choose the best option for you.
Why ThaiFriendly Is The Best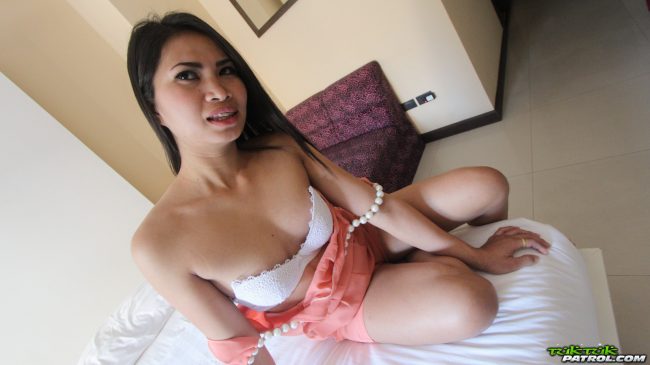 We consider ThaiFriendly to be the best all around dating site for foreign men to meet women in Thailand. The reasons are pretty simple, they have a huge active user base, it is easy to use, and you can use it in either a free or paid version.
If you want to use this dating site for free it wouldn't actually fall under the easy to use category though. Free users can only send out one message every ten minutes, and as we all know when it comes to online dating volume is key.
You want to be able to contact as many women in Thailand as possible in the shortest amount of time as you can. With a once per 10 minute message limit your efficiency goes down the toilet.
All you really have time for is to copy and paste some message and ask for the girls Line ID which is the main chatting app in this country. But good girls who aren't hookers usually need to chat for a bit before they are willing to give out their number.
The paid version isn't that expensive and will set you out above the crowd. There are many foreign men on the site who try to use it for free and do the copy paste can I get your Line method.
But if you are one of the ones who can have a real conversation on the site first that will really improve your chances. We don't mean chat for weeks, or even days, but be a gentleman, ask a few questions, and then move it over to Line.
ThaiFriendly is the biggest and best dating site in the country. You can use it at a snails pace for free, or save yourself some time and spend a little bit of money.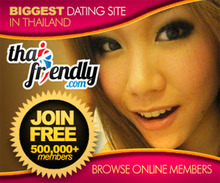 Thai Cupid Comes In Second
This is pretty rare, we almost always have the Cupid sites at the top of our lists. They are probably the most well respected international dating network around the globe and have sites in many different countries and regions of the world.
When trying to meet women in Thailand seeking foreign men Thai Cupid is another nice weapon to have in your arsenal. It probably has the second most active users, and like always you get the reliability that comes from Cupid Media.
It isn't free, but that means the guys who pay for this Thai dating site stand out even more then on the last one we mentioned. On Thai Cupid you can't even start a conversation without paying a small fee.
That means that 95% of the foreign men using the site can't start a conversation. It is like being at an exclusive nightclub where they keep a great girl to guy ratio.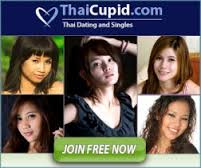 Some Free Dating Sites
Now lets mention a few good free dating sites in Thailand that you can use to meet women online before you arrive or when you are already in the country. DateinAsia is a very large international site, you won't find a ton of Thai girls on it but it is a decent option.
OKCupid is similar, in some countries these two sites will be great, here they are just kind of average or maybe a bit below average. Then there is ThaiFlirting which is a free dating site in Thailand that foreign men are allowed to use as well.
There are always a few problems or nuisances that come with free dating sites. The first is that they aren't as reliable, you have to deal with more fake pictures and profiles.
Secondly, they aren't near as efficient use of your time. When there is a 5 to 1 guy to girl ratio and guys are all sending out messages to all the sexy ladies they see the odds of your message being read and replied to drop a lot. On the paid sites you have much less competition.
Less Popular Paid Sites
There are some more paid dating sites in Thailand to meet women seeking foreign men. ThaiLoveLines and ThaiKisses have semi decent reputations but expect them to have many less girls to choose from then the ones mentioned at the start.
An interesting concept is MizzThai and this is a site for sugar daddies to meet sexy Thai women who want to travel. You pay for the dating site, message the girl, and invite her on a trip to another city in the country.
She spends the night in your bed and of course you pay for her flight, food, and who knows what else she will expect you to buy her. You don't actually pay these girls for their time so they aren't hookers, or at least that is what the site claims.
Asian Dating is another decent option also run by Cupid Media. If this is the only country you will be visiting then stick with Thai Cupid, but if you will be traveling around the continent then Asian Dating will work great in many countries and has plenty of girls here as well.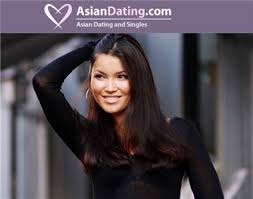 Dating Apps In Thailand
Which dating apps work well to meet women in Thailand? Everyone already knows about Tinder, it can work but it isn't as easy as you might expect.
Other popular dating apps in Thailand are Beetalk and Badoo. The WeChat people near you option can also work if you want to order a massage or hooker to your room. Speaking of hookers lets talk about what online dating in Thailand is like.
Thailand Online Dating Culture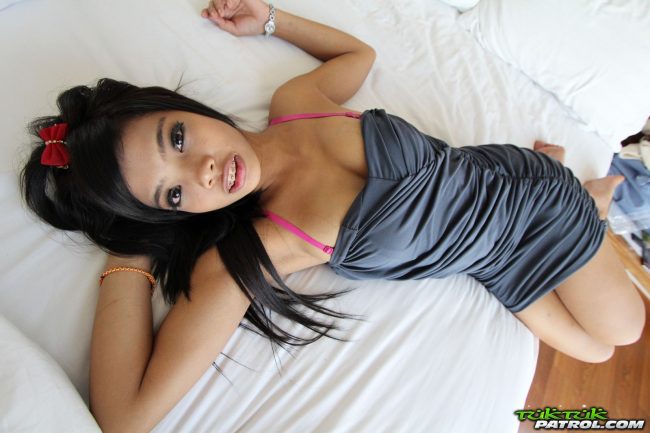 So what is it like for foreign men to try and meet women in Thailand online? If you have never tried it before it is definitely different than the western world.
On a lot of these sites and dating apps there will be many hookers and ladyboys around. If you are not interested in paying for sex or hooking up with a transgender you may want to politely ask and confirm neither of those are going down before you meet.
Just send a polite message saying 'a lot of girls on here are asking me to pay them and there are also many ladyboys as well, you aren't a ladyboy are you? Or do you want me to pay you?'
The women on Thai dating sites know the deal and won't be offended as long as you don't say this in an accusatory way. In fact many will be glad to know that you are trying to avoid paying for sex.
Another thing that is rampant here is highly filtered pictures, particularly on the apps. You should definitely try to video chat or at least see a girls Instagram before you agree to meet.
As far as actually meeting and dating these girls goes remember that in Asia the game is different. They aren't going to be great at English so don't send them long messages, keep things short, sweet, and polite.
Invite them for dinner or coffee and when you meet them smile a lot, keep the mood light, and crack some jokes. Try and speak slowly so that they can understand you, for foreign men dating Thai ladies you just need to be nice and get them comfortable around you which isn't hard.
A lot of guys hop on these sites and send out rude or perverted messages to girls. That means a gentleman that treats them with respect really stands out for the right reasons.
Just in case you were hoping to find those ladyboys and wanted another option to search only for them Thai Cupid does have a transgender search option. Also MyLadyboyDate is the biggest international transgender dating site in the world.
Good Luck Meeting Women In Thailand
There are plenty of women in Thailand seeking foreign men on all these dating sites. Not every girl in this country likes tourists or expats but plenty do.
Dating is always a numbers game so try to contact as many girls as you can. Be nice, friendly, and a fun loving kind of guy who doesn't take himself seriously and you will have success.
Good luck when using the best dating sites to meet women in Thailand seeking foreign men online.