Dating Sites To Meet Women In Brazil Seeking Foreign Men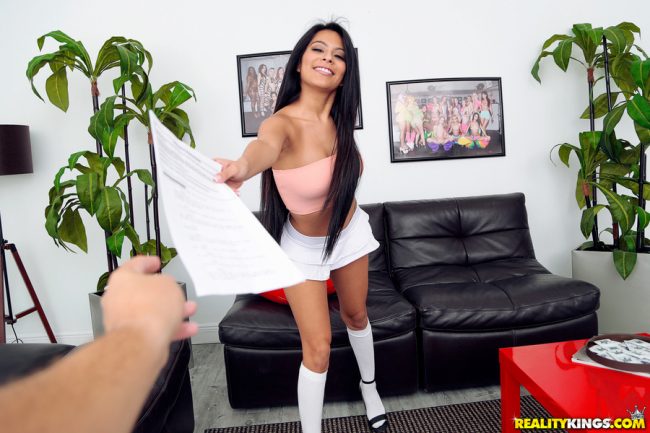 If you are looking for the best dating sites to meet women in Brazil seeking foreign men online then we have some good ones for you to try out. We also will mention the best dating apps in the country as well.
Thanks to the internet it is now easier than ever to connect with people from all around the globe. Some guys reading this may be planning a trip to the country and want to have dates lined up along the way.
Others may be looking for a foreign bride that they can grow to know through online messages and eventually one day meet and marry. There are many options out there and the best online dating sites to meet Brazilian women seeking foreign men can really speed up the process for you.
How would you have even begun to try this 20 years ago? Surely foreign men back then knew how sexy the Brazilian ladies were, but if they wanted to contact them it would have been a major hassle.
Now you just turn on your computer and click the mouse a few times or tap the screen of your phone and you can begin. We will start off with the best dating site, mention others that also work, and then move on to the best dating apps after that.
Brazil Cupid Is The Best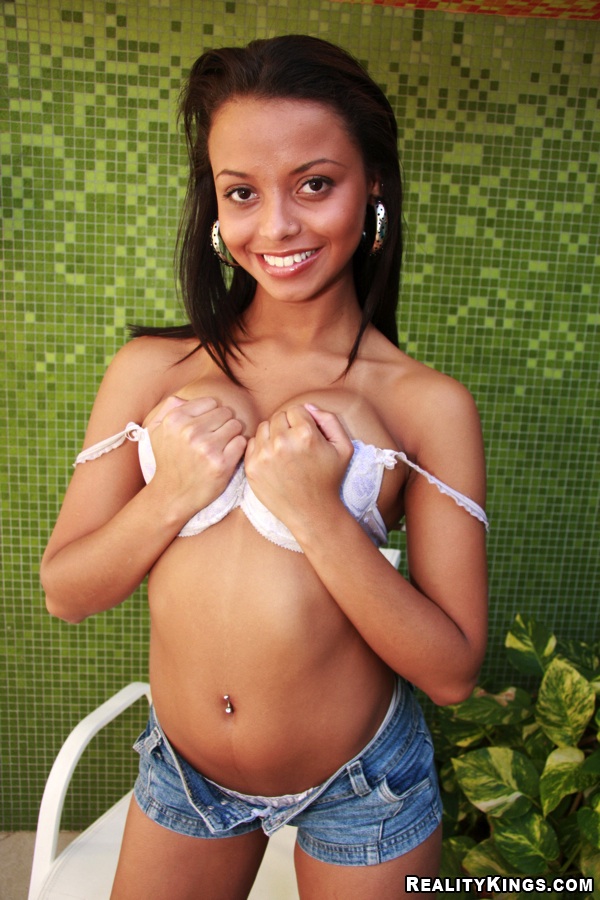 We are not going to lie we are big fans of Cupid Media on this site which Brazil Cupid is a part of. For foreign men that love to travel or chat with people from around the globe they are generally going to be your best choice.
They have been in business for over 15 years and are one of the most respected names in the international dating scene. Some guys aren't a fan of paying for dating sites, but like most things in life it comes down to a question of if you value your time or money more.
Free dating sites can work, but they are going to be a much less efficient use of your time. The reason is pretty simple, you are going to be trying to pick up Brazilian women in a space where the guy to girl ratio isn't in your favor.
We all know guys are 'hungrier' than girls are and will be more likely to make an effort to meet someone of the opposite sex. That means a big percentage of the active users on any dating site are male.
But on Brazil Cupid only the paying members can start a conversation. That means even if there are 5 guys to every 1 female the vast majority of men can't send a message since they haven't paid.
Instead of a 5 to 1 disadvantage you might actually have a 1 to 5 advantage, most guys are either too cheap or too proud to sign up. That is a good thing for the foreign men who are willing to shill out a little bit of cash to be in prime position to send messages.
Some guys have all the free time in the world and don't need to worry about this, but if you want to use your time more efficiently then this is your best choice.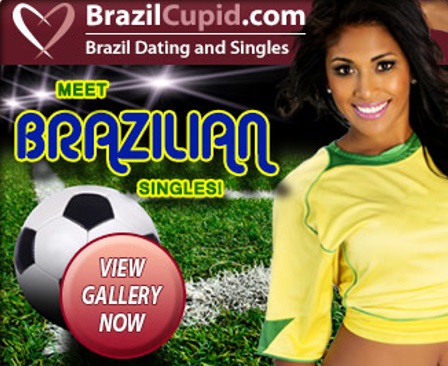 Other Brazilian Dating Sites
Our top choice may be the best but it certainly isn't your only option. The main site that locals use is probably Parperfeito which translates to 'Perfect Partner' in Portuguese.
As the name tells you this is a good Brazilian dating site to try to meet women seeking a husband or serious relationship. Some will have an interest in foreign men, but most of the members here are locals.
Lets quickly talk about the dating culture for a second because lots of guys have the wrong impression of the women here. The media like TV shows, movies, and even some travel sites often portray Brazilian women as horny and easy to bed.
That really isn't the case, they love to dress sexy, they love to dance sexy, and they are very passionate once the time to hook up comes. But as far as casual hook ups go they aren't as easy as most think.
Don't come here expecting to change girls every day, that probably won't work out. But if you put in a little time and effort the rewards can obviously be great.
Parperfeito would be second, but some other sites you could try are Badoo and OKCupid. Another very good option is Latin American Cupid, but it is probably better for guys traveling around, or guys who want any Latina girls and not just women in Brazil.
If this is the only country you are visiting or have an interest in stick with Brazil Cupid. If you are traveling around the region or like Latinas of all varieties Latin American Cupid is probably better.
Best Dating Apps In Brazil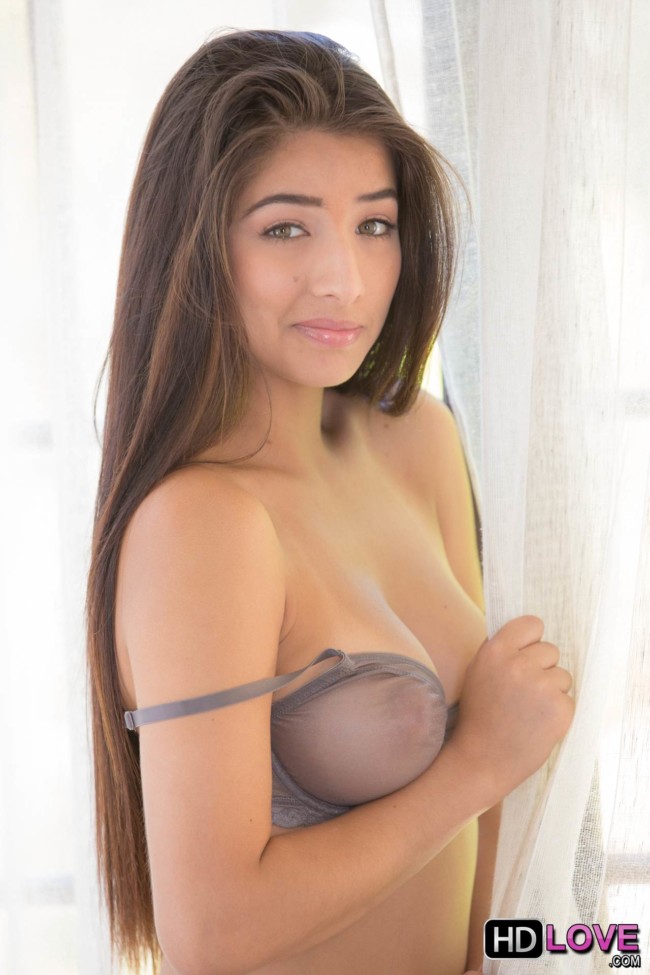 The best dating apps in Brazil will start off just like they will for any other country, and by that we mean try Tinder. It is the most popular dating app in the world and that is no different here.
Another good option would be Badoo which we also mentioned in the sites section. Some more options are Happn and Brazil Social, though many people use social for networking and not necessarily for dating.
Apps are definitely a lot more hit and miss than sites are. Many people just use them to chat and pass the time when bored and lots of the women in Brazil using them won't have an real interest in meeting up with men.
However if you swipe at the right time you might score a sexy drunk girl who got horny and have it be your lucky night.
Avoid Getting Scammed Online
Many foreign men are concerned about getting scammed when online dating. While it is possible in truth you really shouldn't have much to fear.
The main way most people try to 'scam' is by simply asking you to send them money. A woman in Brazil, or a guy posing as a woman, might be talking to many different foreign men saying she loves them all, or that she wants to have sex or do a nude video chat.
She doesn't really mean loves them, she just knows what they want to hear. Once she thinks she has the guy hooked she may ask him to Western Union her some money.
Follow the simple rule of not sending money to anyone you don't know and they won't be able to crack your tough defenses. Another thing to be careful about is not putting yourself in position to get blackmailed.
Some women may ask you to send nude photos or do a sexy video chat which they could possibly record. If you send it they might tell you that they will show it to your friends or family on social media if you don't pay them off.
Never have a face and dick shot in the same picture or video and they can't get you with this one either. If you are one of the guys who is actually traveling through the country it is best to meet the women in Brazil in a public place the first time.
This is not a safe country, don't go to some random address you don't know because a super model is saying she wants to have sex with you. If she won't meet you at a restaurant, bar, or mall then she probably isn't real.
Think with your big head and not the little one and you won't be getting scammed.
Good Luck To All Foreign Men
You can find some of the hottest women on the planet here so the prizes are definitely out there. Put in some effort messaging them on the site and hopefully you will find that hook up or foreign bride you are after.
Good luck when using the best dating sites to meet women in Brazil seeking foreign men online.