Pro Tips For Picking Up Dominican Hookers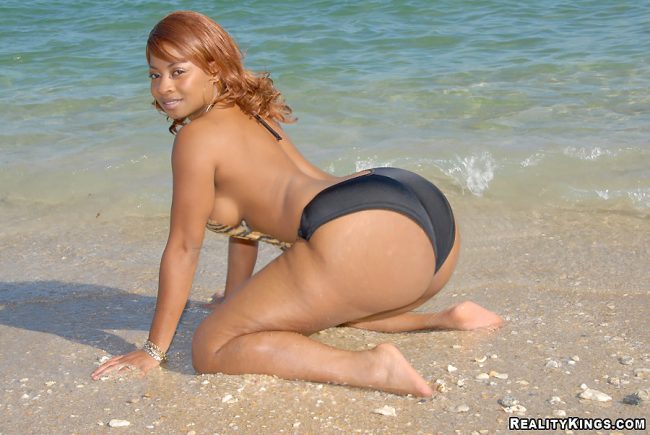 Today we are going to give some tips for picking up Dominican hookers. For years many guys have been flying to the Dominican Republic to enjoy the great adult entertainment available to them.
When you are fresh off the plane and maybe haven't gotten laid for awhile you aren't in the best position to think clearly. You are gonna walk around and try to pounce on the first phat booty you see walk by.
That is probably better than how your evening would go back in your hometown, but it doesn't mean it is the best possible way to go about things. When picking up Dominican hookers, or any prostitutes around the world patience is key.
Towards the end of this post we will give some cliffs notes on the best places to go to look for hookers in the main cities guys visit in the country. There will be links you should check out for longer breakdowns.
But mostly this post is about the girls themselves. Hopefully after you have read it you will be better prepared to treat them in the proper way to get the best girlfriend experience (gfe) possible from them.
If you somehow ended up on this page even though you don't like paying for sex then our best cities to meet girls in the Dominican Republic post is probably more your style.
Dominican Hookers Girlfriend Experience
So how do you go about getting a good girlfriend experience? Well this country is known to have some very friendly girls who will treat you like a king if you are nice to them.
It won't happen every time, there are some bitches or boring girls around. And there are definitely different levels of how good it can be, not all gfe's are created equal.
But at least you are in a pretty good spot for it as Dominican hookers are probably above average when it comes to providing a gfe. You still need to know how to bring the most out of them, but it should be pretty easy to figure out how to do that.
You want them to treat it like a normal bar pick up and not the business transaction that it is. If you treat her like shit then she is just going to want to take your money and get away from you as quick as possible.
If you approach her with a kind smile, chat her up, and don't treat her like a sex object it will make her warm up to you. In turn hopefully this will make her want to make you as happy as possible.
We aren't saying that you need to go to a freelance prostitute bar and spend two hours dancing with a Dominican hooker before you take her out. Some guys like to do that, other guys don't like that scene as much.
Generally speaking the guy who spends a longer time getting to know the girl a bit is going to end up having a better time. If you just go up to a prostitute and say that you will pay her to come with you right now she might take your offer but don't expect any girlfriend experience.
If you become sociable and friendly on the way back to your place you might be able to change that. But if the two of you just sit there in the taxi not talking through the whole ride and awkwardly walk to your room in silence don't expect her to go the extra mile.
You gotta remember that you are dealing with a person, and just like in all walks of life the nicer you are the nicer you are likely to be treated. There are many Haitian prostitutes in the Dominican Republic and in general there attitudes are about on par with the local girls.
Overall the user experience here is quite high for Latina prostitutes.
Have Patience When Picking Up Prostitutes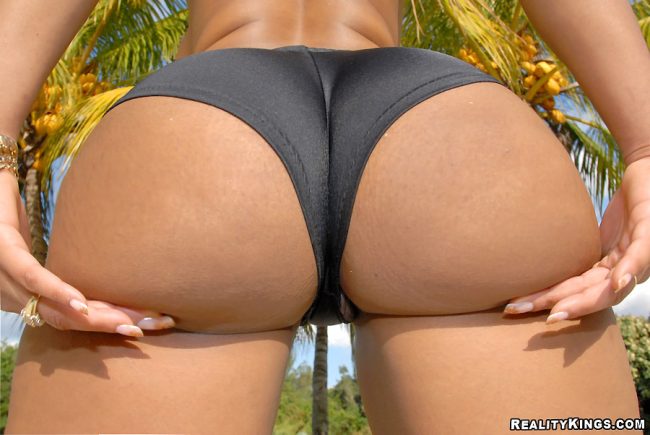 Lets say you walk up to two different girls in a Dominican hooker nightclub where you know all the girls are looking for a customer. Girl 1 is really hot, maybe an 8/10 and would be the hottest girl you have banged in years, maybe even ever.
She is sitting at the bar alone staring at her phone with a bored look on her face. You go up, smile, and say hello. She looks up with a bit of a disgusted look on her face, murmurs hey, and looks right back down at her phone.
Then there is girl number 2. She is not quite as hot but still very attractive. A 7/10, plenty good enough but just a notch behind the first girl.
However she has been making eyes at you from across the bar before you even approach. She is also out with a group of friends on the dance floor having a good time.
You walk up to her and she gets a big smile on her face, is very friendly, laughs at your jokes, and is fun to be around. She starts grinding up against you on the dance floor and is all about you the entire time.
Who do you think is going to be more fun in the bedroom? This is definitely a personal decision, some guys will just prefer the nicer trophy on their mantle. Others will prefer the one that isn't as flashy but has a better memory to go with it.
A lot of first time visitors will go with girl 1. The veterans will have been there and done that before and take girl 2 who they are pretty sure will give them a better time.
Unfortunately this is definitely not an exact science. That bored, stand-offish girl at the bar might miraculously change her mood on the way back to your room.
Or the one who is treating you like a king could just be playing you to strike a deal and turn all business when you get back to your place. You can never be sure, but you should still play the percentages.
At some point you need to have the 'how much does it cost' and 'how long will you stay' discussion. Be sure to confirm how many times you want to bang and if you need anything kinky make sure she is down before you go back to your room.
The last thing you want to do is get in an argument at your place over price or thinking you get another round. Also make sure that you never pay up front, always pay after the fact but if the girl does her job you must pay her even if it wasn't great.
Best Places To Meet Dominican Hookers
We have covered most of these places extensively so the links you see here can take you to longer breakdowns. We don't want this page to be too big so will just give a cliffs notes version now.
For the longest time the main city for prostitutes in the Dominican Republic has been Sosua. They are making a bit of an effort to clean up the scene but there are still lots of working girls around.
The brothels are closed down and there aren't many erotic massage spas either. That means you are strictly going to be dealing with freelancers so it is a good thing you read this post.
Just locate yourself as close to the Sosua red light district around Pedro Clissante and Dr Rosen and you will be good to go. This is a small little sexpat town that is very easy to figure out.
You could also head to nearby Puerto Plata where the best adult resort in the Dominican Republic resides. Black Beards gives you great value for your money and has many sexy hookers to choose from staying right there at the resort.
There are many other adult resorts around but as far as value and reputation go Black Beards is probably the best. Some of them are ridiculously expensive.
If you go to Santo Domingo you will want to stay in El Conde which is the nicest area of the city. The brothels here are pretty spread out around the city but you should be able to find plenty of brothels like BGP and 305 near Ave Pasteur.
In most other cities around the island all you need to do is go out in the touristy areas and you will find what you are looking for. In Boca Chica just head to El Batey and there will be many Dominican and Haitian hookers around. For Punta Cana you will want to head to freelance hooker bars like Drink Point and El Khan.
If you aren't aware this is a pretty easy country to meet non pro girls online. Of course there will be many Dominican hookers on the dating apps, but if you use Dominican Cupid you can meet girls who aren't after your money.
It is the top dating site in the country and there are plenty of single girls here who want to have some fun with a tourist. In Sosua it may not work too well, but in Santo Domingo or any other town that isn't all that touristy you can have a lot of success if you put in a little bit of effort.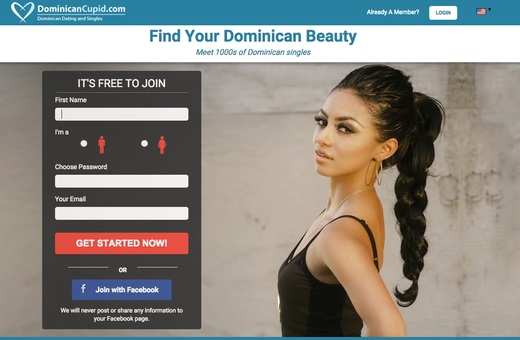 Good Luck Meeting Dominican Hookers
If all you want to do is bang Dominican hookers then just head to the Sosua red light district or to Black Beards. These are the user friendly mongering destinations where everything will be easy.
If you go to the other resort beach towns the prices will probably be higher. In Sosua it is easy to find girls for 1500-3000. In resort towns 1500 won't get you in the door with many.
If you wanted to read more about the best nightlife in the Dominican Republic check out this eBook guide. It breaks down the scene and will help you have a better understanding of what to do when you arrive.
Good luck when picking up Dominican hookers.