Review Of Dozo Massage Soapland In Bangkok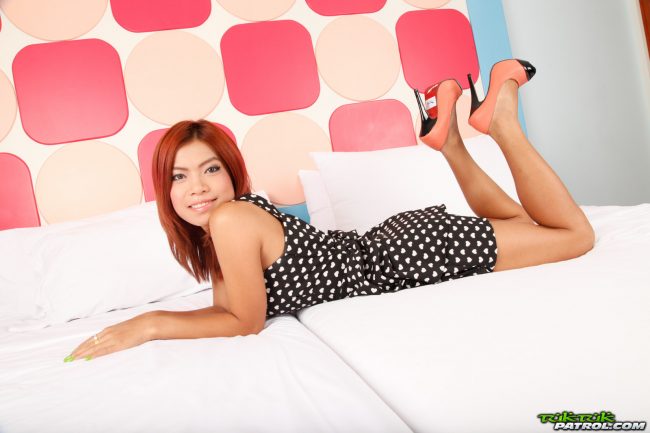 Thanks for checking out this review of Dozo Massage soapland in Bangkok. It is a pretty new men's spa located where the formerly reviewed Mitu used to be, but Mitu just moved across the street.
Our Bangkok sex guide breaks down the many ways to have fun in this town and the soapy massage parlors are something many tourists look forward to. They have seen them on porn tubes before and want to try it out for themselves.
Dozo Massage soapland is a little bit different then what you find at the others. It is more like a Japanese style soapland, but in the end of the day things are still pretty much the same.
A hot Thai girl is going to give you a soapy body to body massage and then you are going to have sex. That is one great way to get a happy ending.
During this review we will talk about the location, the prices, and the different services that are available. If you found this post but were looking for girls in this city that aren't hookers check out that link instead.
Dozo Massage On Soi 33
We have included a map so you can easily find Dozo Massage on Soi 33, located next to the S33 Compact Hotel. It is easily accessible using the BTS, just get off at the Phrom Phong stop and you will be right there.
This is one of several Japanese themed areas in Bangkok. It isn't quite as over the top as Soi Thaniya but you definitely can tell lots of Japanese guys stay here. They even have a Fuji supermarket and lots of sushi places.
However unlike Soi Thaniya non Japanese are more than welcome to use any of the erotic massage spas on Soi 33. There are quite a few here so if you are spending a long time in the city it is definitely a street you need to walk down and check out the options.
The Thai Massage Girls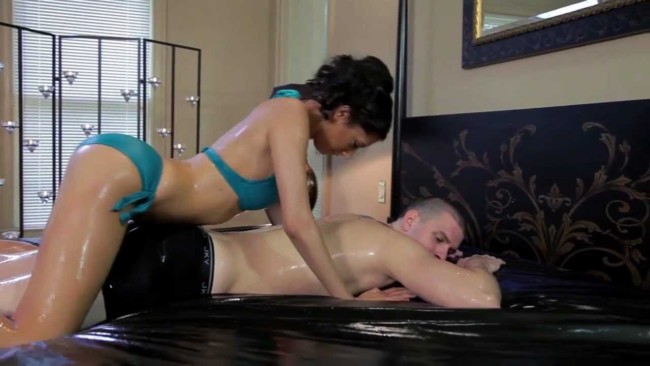 Even though this is a Japanese themed massage spa all of the girls working at Dozo Soapland are Thai. They do try to get lighter skinned Thai girls because they know that is what Asian guys prefer.
When you enter you will get shown a lineup of the sexy girls working there. They will often come out in cute costumes that show off their bodies well so you can make the right decision.
As far as how how they are we all have different opinions on that. If you are a fan of Thai girls then you shouldn't have a problem finding one you like here. If the lineup is sub par on the day you visit you are free to leave.
Prices And Services
There are a wide variety of prices and services available at Dozo Massage Soapland. The cheapest option is for 2k baht and that includes a one hour full service sex massage. No handjob happy endings here.
However if you want to try the full soapland experience you will need to do the 90 minute option and that costs closer to 3k. Plus they have all sorts of extra services you can pay a little more for like:
Stockings 200 baht
Facial 300 baht
Cum In Mouth 300 baht
Air Mattress 500 baht
Sex Toys 500 baht
Anal Sex 1000 baht
One slightly annoying thing is that if you want to get the soapy body to body massage on an air mattress after the tub play is finished you have to pay extra. Not sure why that isn't included for the standard rate.
You do get a free drink if you get an erotic massage here. Overall the prices are about the same as most of the other soapy massage parlors in Bangkok. Plus you can skip the tub and just get a sex massage, though that will be a bit more then you would pay at most of the oily massage spas around town.
If you don't really feel like paying that much for sex then hop on Thai Friendly and Thai Cupid. They are the top two dating sites in the country and you can easily get dates on them.
There are so many cute Thai girls using those sites that most expats living here choose to hunt for free sex instead of banging prostitutes.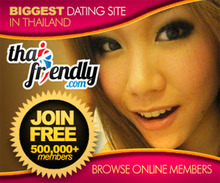 Have Fun At Dozo Soapland
There are so many options in this city it is hard for any place to stand out. You might as well take a walk down Soi 33 at some point and check out all of the available girls.
If Dozo has the hottest girls when you are in town then give it a go. If the spa next door has a better lineup then go there instead. It is always nice to have options.
To read more about those various options for nightlife in Bangkok check out this eBook guide. It breaks down everything a guy needs to know before he takes his first trip here.
Hopefully this review of Dozo Massage soapland in Bangkok was helpful to you.