Ultimate Guide To Erotic Massage In Jakarta
This ultimate guide to erotic massage in Jakarta will not only include talk of the best spas for men in the city, but also tips on how to maximize your experience. Many people think this is a conservative city, and in some ways it is, but there are more erotic massage parlors in Jakarta then you probably realized.
One reason for this is because many guys who visit the city stay in the South or Central areas. This is what most travel guides tell you to do, they are thought to be a bit safer and a bit nicer.
The North is thought of as a bit seedier, but if you are looking for a sex spa for men then that is probably the right area of town to be in. The vast majority of the parlors listed in this guide will be in the North, as are the best sex clubs in town.
If you want to monger then stay up North. If instead you want to try to pick up single girls for dating the South will be the better option. If your date strikes out you could always contact one of the many Jakarta escorts offering hotel massage services on dating apps to satisfy your needs.
We will start off with some price guidelines, then we will talk about some of the different spas you may want to visit.
Price For Erotic Massage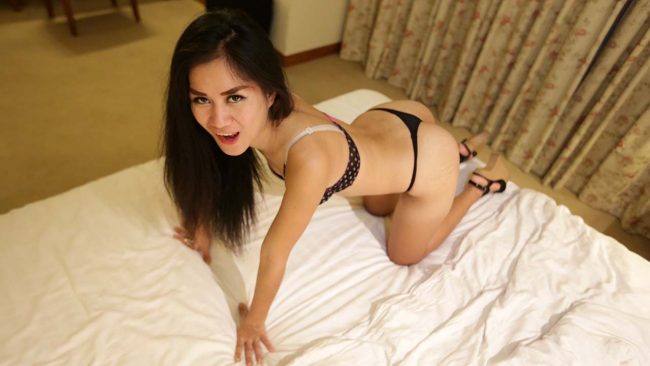 If you are hoping for a full service sex massage in Jakarta then expect to pay anywhere from 500k-650k rupiah most of the time. Think of it as anywhere from $40-$50 USD since you get 1.3 million rupiah for every $100.
Not all spas for men will price this in the same way though. Some may charge you 150k-250k for the massage and then you will need to tip for extra services. In general you should tip 100k for a handjob happy ending (plus service,) 250k-300k for a blowjob, and 400k for sex (plus plus service.)
Other spas will have a flat fee of 500k-650k all in and no tip will need to be given. Or if the girl performed really well and you do want to tip it doesn't need to be a big one.
Of course there are other factors at play here. Some girls may ask for a little extra to do a topless or nude massage, and while nuru or soapy massage in Jakarta aren't easy to find they are available in some places and could cost more.
Plus some of the nicer sex clubs like Malioboro will also cost more, but that is one of the most expensive places to monger in the city so that should be expected. It should also be mentioned that all of these spas will have 'VIP rooms' or other add ons that you can pay extra for but they are not necessary and the cheapest 1 hour body rub is all you need to get.
Massage Parlors Around Jakarta
As you drive around the city you may notice that you keep seeing a lot of the same neon signs. Many of the spas we are about to list have many different locations around the city, and some like Delta Spa have branches all over Indonesia.
If you go into any massage parlor in North Jakarta that doesn't say 'Family Spa' on the sign you can probably get plus service, a handjob happy ending, at a minimum. Not all girls at other spas will be up for plus plus service but many will.
However if you visit any of these known erotic massage parlors in Jakarta listed below you can be pretty sure full service will be available:
Orchardz
B'Fashion
Delta Spa
Sumo Spa
MyPlace
Sun City Luxury Spa
Fortune
D'Heaven
Kimochi Spa
Orchardz is known for their girls being topless during your oil body rub, and you can also get a soapy massage in Jakarta there. Delta Spa is one of the more expensive options, their cheapest service will run you just under 700k.
Kelapa Gading Massage Spas
Kelapa Gading in North Jakarta is one area of town that is loaded with spas for men. There are two main places to find them, the first would be where King's Cross sex club is located.
You can pay around 600k for a full service massage at King's Cross, plus you can find Delta Spa, Playboy Massage, and other options all right in the same area of buildings. Then not far away there is the Gading Bukit Indah office park which also has close to ten massage parlors.
They pretty much all offer full service, but some are the 'family spa' variety. The ones you want to target are:
Blow Art
Funtasty
M Three
Permata
My Place
Plus there are a couple other in this area where a happy ending will be offered at the end. You may be able to tell by the name but at Blow Art all of the girls will give a blowjob at the end, and they even have a 30 minute option which means you basically just go in and get a blowjob right off the bat with no massage given.
Funtasty offers kinky theme massage in Jakarta. The girls may dress like teachers, nurses, or sometimes they have other outfits. There are many ways to find sex in Kelapa Gading and these spas for men are the main reason why.
Massage At Sex Clubs
We have already kind of covered this during this post and we also mentioned it in our Jakarta sex guide, but the sex clubs here offer erotic massage as well. King's Cross and Travel Hotel both are in the same range of around 600k for full service.
The more expensive clubs like Malioboro might be closer to a million.
Jakarta Escort Massage Service
All you need to do is hop on any dating app and look for call girls that have 'escort, massage, or hotel service' in their profile and you just found a Jakarta escort. Many will offer hotel massage service, but how good their massage skills will be can vary a lot.
Be sure to get their Whatsapp and do a video call first, fake pictures are very common. Make it clear that if they sexy call girl you saw isn't the one who comes that you won't go through with it.
If instead you wanted to meet girls online for free sex use Indonesian Cupid. This is a very easy country for foreign men to get laid in, plenty of girls here want to hook up with guys from other countries.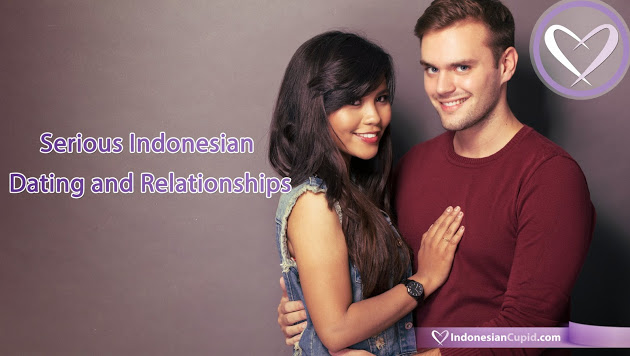 Enjoy Your Erotic Massage
That is all the info we have for this Jakarta erotic massage guide. Whether you want a handjob happy ending, blowjob, full service sex, soapy, nuru, or topless body rub you will easily find it here.
The Northern part of the city is where most of the mongering goes down, if that is your goal then stay up North. We mentioned this is an easy country to meet girls online, if you wanted to read about some other spots where hooking up with hot girls for free is possible check out this travel eBook for single men.
Hopefully this ultimate guide to erotic massage in Jakarta was helpful to you.