Can You Get An Erotic Sex Massage In Angeles City?
Finding girls for sex in Angeles City is as easy as finding a trike driver to take you to Jollibee. So why do so many guys have to Google or ask on expat message boards 'can you get an erotic sex massage in Angeles City?'
The simple answer is because most of the massage parlors in Angeles City don't offer a happy ending, and the ones that do generally just give hand jobs. When there are so many Filipina bargirls and freelancers around that you can have sex with paying for a handjob is pretty underwhelming.
Generally speaking getting a sex massage in the Philippines is not a great option. Thailand and Vietnam are much better countries for it so if you will
What happens is a lot of guys who come here after seeing all the spas in Thailand offering happy endings and assume it has to be the same in here.
Why else would there be so many massage parlors on Fields Avenue? And so many girls in massage uniforms at the entrance to Walking Street? Clearly they will all give you a happy ending right?
Nope, while it isn't really a bait and switch since they never told you they would give you anything it still kind of is. They are taking advantage of the fact that most guys assume extra services are available.
So a guy who took his last vacation to Pattaya goes in for his massage here and is surprised when it ends with no extra services. He is waiting for the massage girl to start with the fun stuff, and then she just says finished and that is it.
So he goes to Google and types in 'can you get a sex massage in Angeles City' and hopes to find a better option. We will start with where to find a handjob, work our way around to sex, and then talk about the biggest sex massage teases in this city.
Handjob Happy Ending In Angeles City
Finding a sex massage is hard, finding a handjob is a whole lot easier. There are quite a few places in this city where you can get a handjob happy ending, but you need to go a bit away from Fields Avenue.
The closest place to Fields to get a happy ending massage will be on the same road as Tequila Reef Mexican Restaurant. Head left off Fields on Santos Street and then take your first immediate right.
This is a short road that will lead you to Raymond Street. Just before you get to Raymond Street on your right hand side there is a hotel above a bar that also offers massage. You can get a happy ending here.
The next closest are a couple of places on Teodoro Street which is a very short walk. Just exit Walking Street on the Perimeter side (near Dollhouse and Atlantis) and walk that way for about 5 minutes.
When you get to the street where there is a Cebuana L'Huiller and Manson Drug Store take a left. Maybe 50 or 100 meters in there is a massage parlor painted green on the corner.
You can get a happy ending massage there, as well as at the massage parlors directly across the street. A little further down near Norma's Money Changer you can find a place that gives arguably the best massage in town, but don't expect a happy ending.
Next you will want to either get a trike or walk a bit further to the jeepney depot by Mini Stop and get on the jeep that heads to Perimeter. Get off when you see Green Bottle Bar on the left hand side, and there is a massage parlor in the same little strip mall area that always gives handjobs.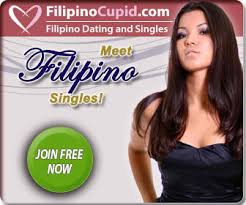 Further up that same road, after the road curves left, you will find 'Asian Dream Massage' on the left hand side. Here the handjob happy ending is part of the price you pay, which should be roughly 800-1000 all in.
That is actually the same price at all of these, on Teodoro and the one next to Green Bottle Bar it is 300 for the massage and 500 for the handjob. At Asian Dream Massage you just pay a flat fee of around 800-1000.
Those are your best bets when it comes to finding a handjob happy ending or lingam massage in Angeles City. You should not expect to get a blowjob or sex at any of these, though if you tip more at the ones on Teodoro it might be possible.
This post has maps of the red light districts if you feel like you might get lost.
Getting An Erotic Sexy Massage In Angeles City
If you are trying to find a legit sexy massage spa in Angeles City that will be harder. There is one spot where they are rumored to go down, but we aren't going to promise that you will get it.
Serenity Nuru Spa on Don Juico Avenue in the 'Korea Town' section of Angeles might be a place you want to visit. Some guys report getting full service here for 2,500 pesos.
Others report only getting a handjob to end the nuru massage. If you are really looking for a full on sex massage in Angeles City this may be your best bet, but again we can't confirm you will get one every time.
It should be noted that this is an outcall spa, meaning the girl will come to your hotel room with you and no action takes place on site.  If you do the outcall option it is 500 pesos more, however they have an agreement with a hotel walking distance away where you can go for free without paying 500 extra.
ACCORDING TO RECENT REPORTS THIS PLACE IS NOW CLOSED.
Roll The Dice With The Walking Street Massage Girls?
Anyone who has been to Angeles City over the past few years has certainly noticed all of the cute massage girls who stand at the entrance to Walking Street handing out fliers. Sometimes they get told they can't stand there and instead hang out by Manson Drug on Teodoro.
These girls are the ultimate gamble. Many of them are cuter than the majority of bargirls. You can get them to come back to your room for only 300 pesos and hope that a sex massage will come, but you shouldn't count on it.
Many of them will give you a handjob for 500 more, some of them may give a blowjob or sex for 1,000-2,000. Some of them won't even do the handjob or anything.
They also tend to be pretty bad at massage and really are just there to take advantage of guys who think every massage girl gives extras. If you read on Philippines expat message boards a few guys report having great experiences with them, but the vast majority say you shouldn't bother.
You are better off watching the best massage porn online.
Good Luck Finding A Happy Ending Massage In Angeles City
Well, that is our full break down of the erotic massage scene in Angeles City. As you can tell by reading this it is nowhere near as good as what you find in Pattaya or Bangkok.
We didn't even mention that most of the girls working at these places aren't that attractive. You are much better off going to the many bars around town and forgetting about the massage.
Or you can hop on Filipino dating sites like Filipino Cupid and PinaLove and try to meet some sexy Pinays on them. That will give you a much better experience than hunting for a massage here.
If you are already here then you can try to search something out, but definitely don't take a trip here for a massage. To get the most out of the Angeles City nightlife check out this eBook guide.
Otherwise you will be one of the many guys asking 'can you get an erotic sex massage in Angeles City?' The best answer you will get to that question is maybe, but it is doubtful.