If you are trying to find where to get an erotic sex massage in Houston then we have some good tips for you. The first section will point out some known happy ending massage parlors in Houston that you could visit.
First we will mention some rub and tugs then we will get into the general sensual massage tips that will help you out. There are some very important things you need to know before you go to maximize your experience, and chances of even getting that experience.
One of the most important things is to realize there are no guarantees. Just because other dudes got a happy ending at a certain Asian massage parlor doesn't mean you will also.
We will talk about why some guys may be offered and others won't. Often times it can come down to luck, some times noobs can make mistakes that cost them.
We will also talk about what kind of massage and erotic sexual services might be offered. This isn't Thailand or Japan, you shouldn't expect any soapie massage, nuru massage, or body to body massage here.
Hopefully after reading this post you will be fully prepared to have a great erotic sex massage and will be able to find a spa offering extra services near you. Or you can hop on Adult Friend Finder and find some no strings attached sex.
In most cities this site is a waste of time, but in the H-town metro area there are close to 900 active female users as of early 2018, and thousands more around Texas. Lots of bored and horny girls out there also searching for some fun.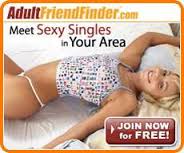 Erotic Sex Massage Spas In Houston
These certainly are not the only rub and tugs in the city where you can get a happy ending. They are just some rub and tugs that are pretty 'known' to give them where you will have a better chance.
Some times it can be more fun to try and find one on your own. The whole anticipation of will you be getting one or not can be a lot of the fun. But if you wanted to find some specific erotic massage parlors in Houston check out:
Magia Massage 2694 Marilee $60
Hi Thai Massage2685 Highway 6 South $60
Sweet Touch Massage 2107 S Shepherd Dr $60
Best Foot & Body Massage 12068 Veterans Memorial Dr $60
Good Times Spa 9014 Richmond $60
VCF Massage Therapy 8751 Highway 6 South $60
All prices are just for a 1 hour massage, the happy ending will be extra. Some of these are located in the same area of town as the best sex toy shops.
How To Get A Happy Ending
Now we will give some tips on how to maximize your chances of getting the special massage you are hoping for. The most important of which is to take a shower before you go.
Plus you should be nice to the massage therapist and treat her like a person. At the end of the day it is up to her whether she will make you happy or not, give her a reason to want to.
If you show up smelling like ass and are rude then she may not accept your big tip for extra services out of spite. She may just want to get away from you as quick as possible, and the thought of any sexual encounter with you may repulse her.
But if you aren't smelly and are a friendly person then why not give you a handjob or more at the end? You seem like a nice guy, why not give you what you want and earn a little extra coin for doing so.
You should also always be discrete, particularly on your first visit to a spa. If you show up, walk into the place, and start asking if you can get a sex massage right off the bat they might think you are a cop.
Be discrete, go in to the rub and tug and get your massage and don't bring up any erotic sexual services until you are in the room and the massage has been going on for awhile. If you are a good boy and don't cause problems then they will probably bring them up for you.
Also don't grope the girl or get hands on until the time is right and she has confirmed it is OK. These girls are kind of sort of prostitutes, but not full on prostitutes. Treat them with respect and wait until you know it is alright before you cross any lines.
Handjob, Blowjob, Or Sex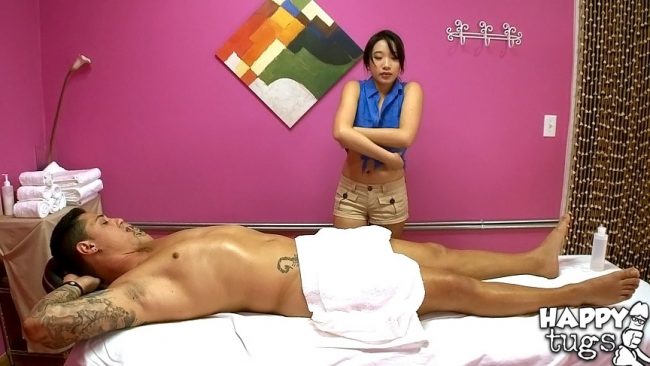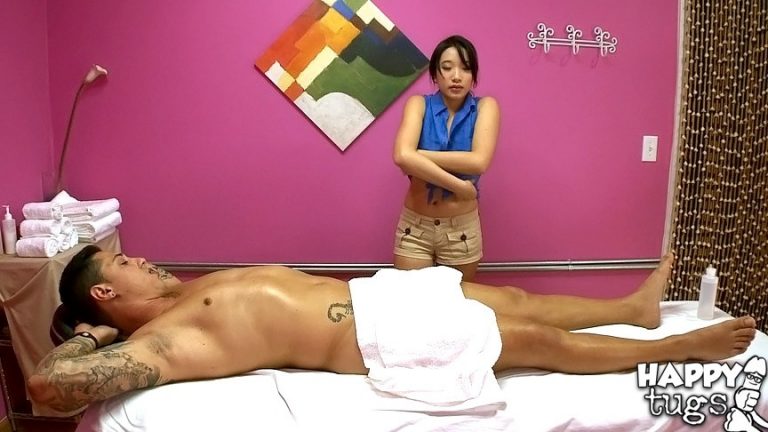 Generally these girls are going to only want to do a handjob happy ending. This way they don't feel like a whore and make some very easy money, hence the nickname rub and tug.
They are already touching guys naked bodies all day, not that much difference between rubbing an upper thigh and a dick. However giving a blowjob or having sex is definitely much different.
That isn't to say that you can't get sex after your massage with some girls, just don't expect it to be offered every time. And if it will be allowed it will probably cost you a lot more than quick tug.
Even a handjob isn't always going to be guaranteed, maybe you showed up on the wrong night when a different Houston Asian massage parlor was raided. Maybe you got a new girl who doesn't give happy endings, maybe you are with a girl who just doesn't feel like doing it that day.
If you go to the spas listed above you should be alright, but again its no guarantee. Generally what happens is you lie down in your boxers only on your stomach and she will do a lengthy back and leg massage.
Then she will ask you to turn over on your back. Some girls might instantly tap your dick through the towel and ask if you want, this is a good time to say yes please.
Other girls may do a chest or upper thigh massage before offering. Some may never offer and you might have to ask.
If you are going to be able to get a happy ending after the massage the prices can vary depending on what type of sexual service you want. Everything is negotiable, some girls may only do handjobs, others may be more willing for more.
Something like $50 for a standard handjob should be expected. A blowjob might be in the $100-$150 range, and a full sex massage for $150+, but again it is negotiable.
If you wanted a topless or full nude massage some of the spa therapists will be willing to accomodate if the price is right. Others will not want to get naked for you.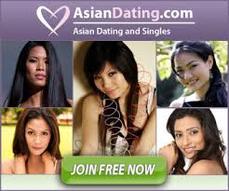 Enjoy Your Houston Erotic Massage
You should have a good time at any of the rub and tugs listed here and many others around town. They are mostly staffed by Asian girls, generally of Korean or Chinese descent.
Sex massage is a booming industry all over the country and world. There are so many places all over that offer what you are looking for but you would never know when you drive by.
If you were searching for this because you have a thing for Asian girls, and who doesn't, then why not hop on Asian Dating? It is the top dating site to meet Asian singles all over the world.
There might be some on the site near you, or you might want to find one from another country. That way you can meet a great girl who isn't yet spoiled by western feminism, the traditional type that still wants to take care of her man first and foremost.
Good luck and hopefully this post on where to get an erotic sex massage in Houston gave you the info you needed. This eBook guide breaks down some easier places in the world to get laid.