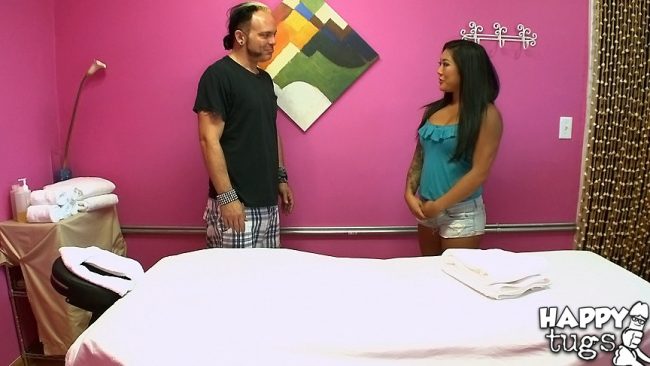 This post will cover some places to get an erotic sex massage in Reno. It will not only be about some specific locations but also give tips on locating more erotic spas and how to behave properly you visit one.
First we will list off a handful of erotic sex massage parlors in Reno where a happy ending is the rule, not the exception. We also will tell you where you can get a happy ending massage in Lake Tahoe. Then we will talk about how you can locate other Asian massage parlors around the city where you can expect to get offered extra services.
Using the internet to find sensual massage online will be covered, and some tips will be shared for any guys who are nervous about heading in for a rub and tug. Remember there are legal brothels where you can have sex in Pahrump which we covered at that link.
Erotic Massage In Reno
We might as well give you the list of the six known erotic sex massage parlors in Reno right off the bat:
Sun Valley Spa   3400 Kauai Ct
Moon Massage   3335 Kietzke
Lavender Massage   55 S Wells Ave
iTouch Massage   2660 S Virginia Rd
Lotus Massage   323 Moana Lane
Star Massage   1517 South Virginia
You can often get an erotic sex massage in Lake Tahoe if you visit Healing Touch Asian Massage at 2494 South Tahoe Blvd. We will cover this more in a later section but just because these Asian spas are known to offer happy endings a lot of the time it is not a guarantee.
Keep reading if you want to increase your chances of walking out the door with a smile on your face. You need to know how to behave the right way here, it isn't like popping into any spa in Thailand knowing it is a sure thing.
Locating More Asian Spas
OK, not all Asian Spas in Reno offer happy endings but they are always going to be your best option. Usually they will have some sort of tells to let you know that they will give you extra service.
A red or pink light by the door is common all over the world, where do you think the term red light district came from? Often times they will have the neon red or pink Open sign right next to the door.
If an Asian massage parlor is open 24/7 or late into the night there is a good chance erotic services are going to be available. Note that erotic services do not always mean sex, we will get more into that later.
Look for CCTV's pointed at the door, and spas where you have to press a buzzer to be let in. Why do they need a locked door if they aren't up to anything?
Sexy Massage Girls Online
How can you use the internet to find a sexy massage online? There are actually a few ways to do this, the first is to head to the Craigslist 'therapeutic services' section.
Here you will see all sorts of ads, a few will be for legit massage, but often times this is where call girls in Reno will promote themselves. If they have sexy pictures or talk about roses or gifts you know what the deal is.
Also, if you see massage parlors advertising here it is often a way to let you know they are will offer a rub and tug, maybe even more.
How To Visit A Rub & Tug
When you visit a rub and tug in Reno for your erotic massage you need to behave in the right way. The easiest way to define how to act is to be discreet.
Don't be an obnoxious blowhard who walks in and asks how much for a blowjob while grabbing the girls tits. Go up to the counter, pay for whichever massage option you want, and go in to the room.
Lay face down on the table either fully nude with a towel over you, or you can keep your boxers on if you like. When the massage girl comes in say hello, be polite, and then let her give you a body rub.
Don't bring up sex, don't feel her up, just enjoy your body rub. At some point she will ask you to turn over and there is a good chance she will make some sort of an offer.
You should never be the one who asks for anything unless she says she is finished and no offer was ever made. If you come on too strong she might think you are a cop and not give you anything.
Be discreet, play it cool, and only ask for extra services as a last resort. Have a thing for hot Asian girls? Try meeting some right now on Asian Dating.
Types Of Service & Price
The types of erotic services and price vary depending on spa, girl, and what service you want. Most Asian massage parlors in Reno will cost between $50-$80 for a massage, any happy ending you want will cost extra.
The price for a handjob might be in the $50-$80 range, a blowjob might be $100-$200, and a full service sex massage may require a tip of $150+. Not all Asian massage girls will give a blowjob or have sex, some may only want to do a handjob.
You can often pay extra for a topless massage, full nude massage, prostate massage, or if there are other kinky things you want they can usually be bargained for. Though some may not offer any extra services at all, this is not an exact science. However if you are discreet and visit the right spas you will often get what you came for.
Have Fun Getting Your Happy Ending
Remember that Asian massage parlors open and close up shop all the time. What is there today may not be there tomorrow, but a new one will probably open up around the block.
Be discreet, be nice, and you should have a good time. If all you care about is getting laid why not try using Adult Friend Finder? Did you know there are around a hundred single girls in Reno using this adult dating network to meet guys for casual sex as of late 2018?
Plus there are over a thousand around Nevada and more in nearby states. Getting a rub and tug is alright, but it isn't the same as meeting a slut from Adult Friend Finder who wants it just as badly as you do.
Now you know where to get an erotic sex massage in Reno, good luck on your next spa visit.