Ultimate Guide To Erotic Sex Massage In Singapore
This is an expensive city to visit so this ultimate guide to erotic sex massage in Singapore is meant to save you some money. If you don't know what you are doing here you can overpay by a lot for many things.
We have already extensively written about how to find girls for sex in Singapore, erotic massage was not a big topic of that post. That is because this is really not a great place for that, somewhere like Macau or Thailand would be much better depending on your budget.
Here there are a few well known erotic spas around town but they are quite expensive. Outside of them you are best off going to some of the cheaper spas for men that we will mention soon.
No matter where you choose to go don't expect much of a rub down to go on. Maybe 20 minutes of actual massage before the sensual extra services begin.
For some guys that is fine, all they will care about is the happy ending. But considering the prices some of these spas charge you would expect to get full value for your money.
We will start with those expensive options just to get them out of the way. After that we will talk about where you can find a cheaper sex massage in Singapore.
Expensive Happy Ending Spas
There are a few expensive happy ending spas that you can visit like:
Signature Massage on 442 Orchard Road
Top Tantric Massage on 14 Robinson Road
Chaktra Tantra Massage on 111 North Bridge Road
These will all charge you around $200 SGD for 1 hour, but again expect the rub down to only last 15 or 20 minutes before you roll over and are asked if you want a happy ending. Then on top of the spa fee you will have to tip the therapist.
Tips can vary quite a bit, maybe $30-$50 for a handjob, $50-$150 for a blowjob or $150-$300 for a full sex massage depending on the girl. It is all up to negotiation and if they are charging too much you certainly don't have to pay.
Sadly you are in a pretty vulnerable spot here, you have already paid a hefty fee just to get into the room with them. They have all the bargaining power on their side which is never a good position to put yourself in.
Overall these places are very overpriced, we wrote a longer post on how to take a budget trip here which has better options. Lets get to some of them now.
Cheaper Sex Massage In Singapore
If all you care about is cheap sex then you are better off heading to the legal Geyland brothels. There are a whole lot of them, the prices are cheap, and there are many girls to choose from.
However if you want the sensual massage experience you are going to need to pay more for it and hope that things turn out well. The sad truth is they probably won't, but you can try if you want.
The first spot to look would be at Orchard Towers where there are lots of small spas and women working at them asking every guy who walks through if they want to come in. The prices here will be totally negotiable, not only for the happy ending but the massage as well.
You should not expect a good rub down here by any means, and overall the service will probably will be quite bad unless you are willing to pay a lot. A quick rub and tug massage with handjob happy ending will cost anywhere from $50-$100, full sex or a blowjob $100+.
There are similar spas on the top floors of some of the smaller (and cheaper) malls around town. You won't find them in the really nice shopping centers, but in a place like Far East Plaza next to the Hyatt they have some.
The set up is the same, one woman salons and spas on the top floor and happy endings can be negotiated with many of the girls. Overall there is just not a good scene for sensual massage in this city, but if you are going to give it a shot at least these ones are cheaper.
You can also find many Singapore escorts offering hotel massage services on various dating apps. Actually there are many WeChat escorts and while they probably won't be well trained at massage many will offer you one.
Or there will be some call girls on dating apps like Tinder and Badoo as well.
Better Options For Girls Here
There are much better options to meet girls in this country. We already mentioned the cheap Geylang brothels. Also Orchard Towers which is also known as Four Floors of Whores.
Instead of getting some crappy massage from a middle aged girl there you will be better off picking up a freelancer. Or you could try meeting some fast girls on Adult Friend Finder.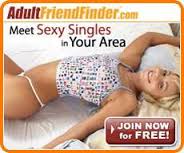 Generally we don't mention that site in Asia, but in all of the countries around the continent this one has the second most girls using Adult Friend Finder. Seems like a pretty good way to get laid to us.
Overall this is an expensive city but there is value to be found and this travel guide for single men can tell you all about it. Sadly as this ultimate guide to erotic sex massage in Singapore hopefully makes clear this is not where the value lies.