Ultimate Guide To Erotic Sex Massage Spas In Bali
Welcome to our ultimate guide to erotic sex massage spas in Bali. This great beach destination is known worldwide for its beauty and great nightlife.
In this ultimate guide to erotic sex massage spas in Bali we will tell you all of the best spas you can go. At some only a handjob happy ending will be offered, at others full service aka plus plus is possibly.
You can also find special services like a nuru massage, nude body to body massage, and a four hands massage that leads to a threesome. A whole lot of fun can be had at these great spas for men.
There are two that seem to be more popular than the rest and we will review them in greater detail. Then we will list all of the other happy ending massage parlors we know of as well.
If you wanted to brush up on all of the best ways to find prostitutes for sex in Bali click that link before you read on. And at the end of the post we will also cover how to meet regular girls that aren't hookers on the best Indonesian dating site.
As a frame of reference you currently get around 1.3 million Indonesian Rupiah for every $100 USD.
Riverview: Full Service Sex Spa
Riverview Legian Spa can be found on Jalan Kresna. It is one of the most popular erotic sex massage parlors in Bali, and for good reason.
They generally have about 10-15 girls working at a time and you can take your choice of any. If all you want is a handjob happy ending then you choose the 'plus plus' package that costs 450k, the happy ending is included in the price but tips are always welcome.
For a full service sex massage you will need to take the 1.2 million package that gets you a special jacuzzi room. You can also have a threesome massage with sex for 2.5 million.
Nuru Body To Body Massage In Bali
If you want to get a nuru body to body experience like you see in sex massage porn then you need to visit Swell Spa. For 450k you can get one with a handjob included, but you need to pay 200k extra if you want them to use the nuru gel.
You can get two girls giving you the body to body for 890k. There are no packages for the full sex service, if you want a blowjob or sex you will need to tip extra.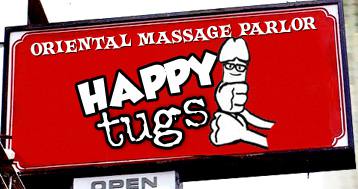 Other Bali Sex Massage Spas
There are plenty of other sex massage spas in Bali that you can visit. The two listed above seem to be the most popular, but they certainly aren't the only options.
For instance you could head to Royal Palace Karaoke and Spa where you can get full service for 800k. Or you could head to Zona Spa where girls dress in costumes like French maid's or sexy stewardesses.
Some good cheap erotic massage parlors are Refrezz Spa in Denpasar and Body Arum Spa, but you should only expect a handjob happy ending to be offered at these rub and tugs. Other known happy ending spas are:
Onasis
Kuta Timur
Delta Spa
Sriya Spa
You can find others just by walking around the tourist areas in Kuta. You will have girls yelling out to you offering massage, if you like what you see ask if she will provide extra services or plus plus.
Any time you see a hotel that has karaoke and a spa then you can pretty much assume a full sex massage will be available as well. Plus you can find Bali escorts offering hotel massage services on all the various dating apps.
Open up the 'people near you' feature of WeChat and you will see many escorts offering hotel massage service in their profiles. It is probably better to visit one of the spas for men listed here, but if you want hotel service it won't be hard to find.
Should You Get A Sex Massage?
There is certainly nothing wrong with getting one, but you are probably paying around 1 million for sex, or 400kish for a handjob. With how easy it is to hook up with non pros here there really isn't too much of a reason.
There are lots of tourists partying in the Kuta nightlife every night. If you have good club game you should be able to clean up there.
If you want to meet local Indonesian girls that aren't hookers then hop on Indonesian Cupid. Set your location to Bali and start messaging all the sexy girls you see on the site.
While most girls in this country are pretty conservative that isn't the case. Some are very interested in hooking up with foreigners.
Start to pipeline a week before you arrive and you will have plenty of options. You can even search for girls in other cities, flights are really cheap here so if you are willing to pay $30ish to fly them in so many would jump at the chance to visit you in Bali.
Once you are sharing a bed with them it isn't hard to figure out what will happen next. Indonesian Cupid will definitely be the best way to meet local girls that aren't hookers.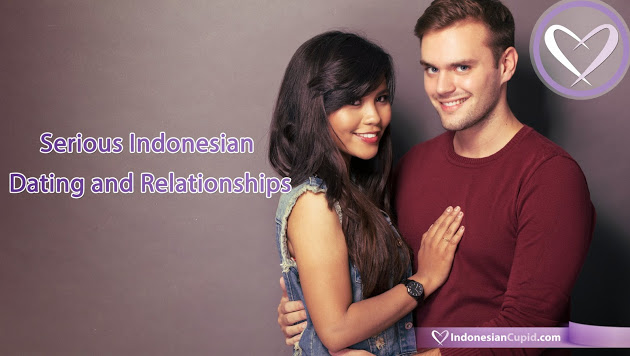 Enjoy Your Bali Happy Ending
If you decide to get one you probably won't regret it. A full service sex massage will cost a whole lot more in your home country, and something like a nuru massage or two girl body to body oil massage probably isn't even possible where you live.
That does sound like a great way to relax on your vacation after a long day of sitting out at the beach doing nothing. Then afterwards you can go party in the Kuta nightlife.
If you wanted to read about the best beaches with good nightlife in Southeast Asia check out this eBook guide. Hopefully this ultimate guide to erotic sex massage spas in Bali leads you to the right spots.