Where To Get Erotic Sexy Massage In Phuket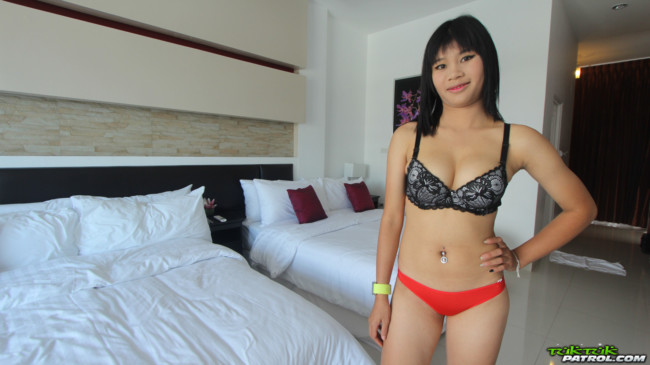 If you are wondering where to get erotic sexy massage in Phuket don't worry, you have many options. Everyone has heard of the world famous Thai massage, well when a guy travels here he has no problem finding it.
If you hang out in the touristy areas anywhere in this country there will be spas everywhere you go. It will actually be easier to get erotic sexy massage in Phuket then go your trip without finding a spa that offers a happy ending.
There are many different types of massage on offer here. You can visit the most famous soapy massage parlor near Patong and just off Bangla Road called Christin Massage.
You can head into Phuket Town for a soapy massage, or you can get a normal oily massage with happy ending at any of hundreds of different parlors near the touristy areas of Patong and Bangla Road.
We will go in depth on getting a soapy at Christin Massage, then speak more generally about the other options. Plus we will also mention the best Thai dating sites where you can get free sex instead of paying for it.
Christin Soapy Massage In Patong
Most tourists that travel through this city end up staying in Patong and near Bangla Road. Well, the biggest and best soapy massage parlor in Phuket is Christin Massage not far from the touristy area.
It is very easy to see, a big pink building that you can't miss. It is also known by every taxi, tuk tuk, or motorbike taxi in the city.
However just know that if they take you there you are likely to get charged a bit higher rate. Ask them to drop you off nearby and then walk over.
The exact address is 206 Rat U Thit 200, but just say the name and they will know how to take you there. When you enter you will be offered a drink and can check out the lineup of girls in a fishbowl.
There used to be a tiered pricing structure where some of the sexy Thai massage girls cost more than others, but that isn't the case now. They are all 3300 baht with everything included.
By everything we mean your soapy and sex massage. After choosing a girl you will head upstairs to a nice room that has a bath tub in it.
She will fill the tub and the two of you will get in together. She will wash you off for around 10 minutes, mostly focusing between your legs.
Some girls will go ahead and start giving you a blowjob in the tub, others will wait until you move over to the bed. Not all of the sexy Thai girls at Christin Massage in Patong do things exactly the same way, but there is generally a pretty set routine.
After the bath you will head to the bed. Don't expect a real rub down now, sex will be where things head next.
Many fans of sex massage porn might be wondering about the body to body massage on the air mattress, sadly that is not going to be offered.
If that is what you want talk to the manager, but expect there to be an additional fee if they can even accommodate you at all. Know it going in so that your expectations are not too high.
Once you finish having sex it is back to the tub to wash off. There is another soapy massage in Phuket Town called Sea Pearl at the Pearl Hotel on 42 Montri Road and the price here is 2600 baht so a bit cheaper.
Most guys seem to prefer Christin Massage, but that doesn't mean it is the best. If you don't like the lineup at one soapy then head to the other and see if the girls are any better there.
Happy Ending Massage In Phuket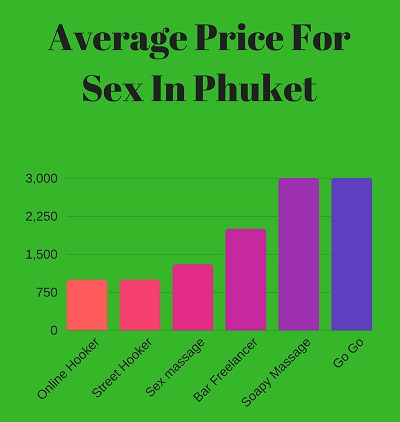 As you walk around Patong and Bangla Road there are going to be spas for happy endings everywhere you go. There might be more spas around this city than places to eat, at least in the touristy area.
Some spots like Soi Kepsap are known to be great places to go for many spots to get a happy ending in Phuket, but you don't need to limit yourself to them. Instead just stroll around and always be on the look out.
Any time you see a sexy Thai massage girl and are ready then go for it. Some guys like to have a chat with the girl first to make sure extra services are available.
Other guys will roll the dice, the anticipation of what may come is most of the fun to them. If they end up getting offered a special massage then great, if not they can find something else later on. After all there are so many ways to find sex in Phuket they aren't too worried.
As far as prices go they can vary a bit from place to place, a Thai massage is often around 250-300 and an oil massage will be 300-400. That is just for the rub down, not the extra services.
If you want a handjob happy ending that will cost a tip of somewhere between 300-500 baht. A blowjob somewhere in the 500-1000 range, and a full service sex rub down will run you and additional 1000-1500 most times.
That is all up to negotiation though, and remember those tip amounts are on top of the spas fee. Some of the girls may not want to do a happy ending at all, just about all of them will do a handjob.
A blowjob or sex are less common, but quite a few of the girls still do them. Most readers probably won't be interested, but if you want a ladyboy sex massage check out Tootsies at Patong Beach.
For more on how to get the most out of this city and good money saving tips when you visit Thailand check out this eBook guide.
Enjoy Your Erotic Sexy Massage
There are so many choices for this, just as there are all over Thailand. You will not have any problems finding what you are looking for.
If you also wanted to try to meet some single Thai girls that aren't hookers or don't give happy endings for a living check out Thai Cupid and ThaiFriendly. There are so many non pro girls in this country that most guys don't even try with.
Just start to pipeline a week before you arrive and you will have all of the dates lined up that you will ever need. If she doesn't put out head out to get your erotic sexy massage in Phuket after, but Thai girls usually put out.