Erotic Spas In Adelaide For Happy Ending Massage
Erotic spas in Adelaide for happy ending massage are available, but you need to take some precautions when visiting them. Unlike other areas of Australia the brothels and massage parlors here get raided a lot more frequently than most cities.
Rub and tugs are common all over the world, in some places the local law enforcement doesn't care, in others they do. As we covered in our Adelaide mongering guide the erotic massage spas for men that give happy endings are definitely watched and sometimes shut down.
For that reason you need to know how to visit one the right way so that you can get maximum results. If you are visiting any of the spas listed here you probably will be offered extra services on your first visit, but you still should approach things correctly.
There are plenty of smaller Asian massage parlors in Adelaide where you may also get a happy ending, but that is less of a guarantee. They also seem to open and close up shop pretty quickly, we are only going to mention the known quantity that seem to do a better job of keeping the lights on.
Maybe they are greasing the right palms to not run into any trouble, maybe they are lucky, or maybe there best days are behind them. But as of now they are probably some of the safest places you can monger in this city.
You can try to order an erotic massage online through various classified pages or escort services, but that can be hit or miss. It also isn't any safer than visiting a known spa, and is actually much riskier.
If the thought of potentially getting caught up in a raid already has you writing this off then check out our dating guide on where to pick up single girls in Adelaide instead.
Pro Tips Happy Ending Massage
Even if you are visiting one of the known spas for men we will list below where happy ending massage is common you still need to behave the right way. So what does 'the right way' mean in this case?
The best short answer we can come up with is be discreet. All of the brothels and massage parlors in Adelaide know that law enforcement is stricter here than in other cities in Australia.
They will be on the lookout for anything that seems suspicious. A guy walking up to the front desk and asking how much for sex or a handjob is going to throw up some major red flags.
Just walk in, ask for the standard massage, and go into the room. Take off all your clothes, put the towel over your bum, and lay there like a good boy.
When the massage girl comes into join you make some friendly and polite small talk for a few minutes but don't bring up sex or extra services. Try and casually drop in the 'I have been here before' line so you look like a repeat customer, but don't force it unnaturally.
Then lay there and enjoy the body rub until she asks you to turn over, and then let her work the front of your body. You want her to be the one that makes the move, not you.
Now if she says she is finished and hasn't offered you a happy ending then you can go ahead and ask, but wait until you are sure she is never going to offer you extra services. Say something like 'anything else?' or 'what about here' and point to your groin.
If she doesn't offer you probably won't get any special treatment, but you might as well asked. At some of the smaller Asian massage parlors in Adelaide you need to be a repeat customer to get offered a happy ending, but going back a second or third time doesn't make it a guarantee either.
Best Erotic Spas For Men In Adelaide
We are going to break this down into two sections. The first section will be the erotic spas where an Adelaide sex massage is possible, they are pretty much just brothels and maybe we should have put them in our brothel guide instead of this post.
But they use erotic massage as a theme and you should get a decent body rub before the sex so we included them here. The best erotic sex spas in Adelaide are:
Gentle Touch Adult Studio at 226 Magill Rd Beulah Park
Eden Adult Massage at 11 Fullarton Rd Kent Town
Lourdes at 16 Halifax St
Satisfaction Massage at 33 North Terrace
Stephies Erotic Massage
The next group would be the rub and tug massage parlors where you can only get a handjob happy ending. They do not provide full service, but a handjob is pretty much guaranteed.
Cocos Massage at 141 Unley Rd
Len Massage at 177 King William Rd
Triple A at 305 Payneham Rd
Happy Life Thai Massage at 33 Rose Street in Glenelg
Most of the girls working at these spas and parlors will be Asian, though there are plenty of white girls around as well. In the mongering community these are all often referred to as Asian massage parlors or AMP's.
The Price For Erotic Massage
Of course a sex massage will cost more than a rub and tug will, expect to pay around $150-$250 for full service which is about as much as a brothel. It will probably cost a bit more because you will be in the room longer and have to pay for the massage time as well.
A rub and tug massage in Adelaide with happy ending should cost in the $70-$120 range. Usually you will pay around $50-$70 for the massage and a handjob will take a $20-$40 tip. Cocos is the cheapest rub and tug massage parlor we know of.
Some of the spas for men will offer things like a nuru massage, body to body, or bodyslide and they will cost extra. Or you can tip for the girl to give a nude massage, topless, or pretty much whatever you want to have her do can be done for the right price.
Ordering Massage Services Online
There are various ways to order massage services online in Adelaide. You can try the classified sites like Craigslist, Locanto, and Backpage, or use the 'people near you' feature on the WeChat App.
All of these will have girls offer in room massage service. However remember that prostitution is much more regulated in this city so you never know who will actually be knocking on your door.
You could also search on the various Australian online escort sites and see which girls offer massage in their list of services. Again, most of the online massage girls will be Asian.
This is a pretty risky proposition in a city known for cracking the whip on prostitution. You are probably better off using Adult Friend Finder to try to meet girls online instead.
There are hundreds of single (and horny) girls in Adelaide who are active on this hook up site as of early 2018. Plus there are literally ten thousand more on Adult Friend Finder spread across the southern coast of Australia.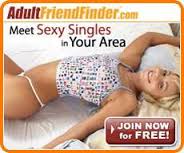 Good Luck Getting Your Happy Ending
Just remember to be discreet and limit your exposure. It is probably best to forget about ordering massage services online, either hit up one of the known entities listed here or stop by an Asian massage parlor you drive past and hope for the best.
Don't bring up any sexual services until the last minute, you have a much higher chance of success if they are the ones offering them to you. Don't treat these like a whore house, just enjoy some therapeutic services and hope extras are offered.
If you wanted to read about some easier places to get laid around the world check out this travel guide for men. It breaks down some countries where foreign men have it real easy with the local ladies.
Good luck when visiting the best erotic spas for men in Adelaide for happy ending massage.