Erotic Spas In Moscow For Happy Ending Massage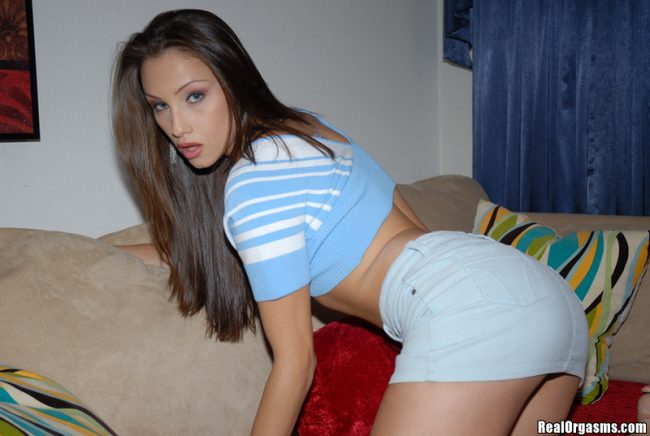 If you want to visit erotic spas in Moscow for happy ending massage you have plenty of options. There does seem to be one place that stands out above the rest, but there are others you could try as well.
This post will try to break down the important things you need to know when visiting erotic spas in Moscow for your happy ending massage. Hopefully by the time you finish reading it you will have a clearer picture of what is available to you.
We have covered the topic of finding hookers in this city before, a sex massage is just one of the available ways to have fun in the nightlife here. But you need to know things like the locations, services provided, prices, and we will also through in some tips to help you get the most out of your happy ending.
If you happen to be the type of guy who doesn't like to pay for his fun but somehow ended up on this page anyway this post on meeting single girls in Moscow might be more your style.
Erotic Massage Pro Tips
At the erotic spas listed here you can be pretty sure you know what will happen when you enter. But that doesn't mean you can't do yourself some favors to help get better service.
The first one is pretty simple, take a shower before you go or just make sure you don't smell awful and look dirty. These girls are going to give you better service if they are not repulsed by your appearance and smell.
Also try to make some small talk when you first go into the room with your spa 'therapist.' You don't need to tell them your whole life story or ask about hers, just be polite and make a little bit of small talk.
If you don't speak Russian then there won't be much to say, but smile and make an effort. Also don't start treating them like prostitutes right off the bat. Moscow erotic spa girls don't really like to think of themselves as whores.
They pretty much are, but in their mind they are just giving a massage and a happy ending is part of it. Don't get touchy feely on them until the time is right and treat them with respect.
The better you are to them the better they are likely to be to you.
Types Of Happy Endings In Moscow
We are going to mention 5 pretty well known Moscow erotic spas that give happy endings. Instead of telling you the goofy name that each has for their services we will just give a run down of what is available.
For instance when you look at their websites some will have a king and queen theme, or another might have an 'ice and flame' massage. Ice and flame massage should mean you get a blowjob with ice and hot tea for your happy ending.
You can find all sorts of variants of erotic massage like:
Lesbian Show Massage
Soapy Shower Massage
Foot Fetish
BDSM Massage
Role Play
Four Hands (Two Girl Massage)
Geisha Theme
Sultan (Three Girls)
Topless
Nude massage
Basically whatever you are hoping for can probably be done here if you are willing to pay for it. If you prefer a brothel instead then this post has more info on that.
Prices For Massage In Moscow
At the current time of writing you get roughly 60 Russian Ruble for every $1 USD. The minimum price you can pay at any of these erotic spas in Moscow is 1700 and the highest we saw was 8k for the uber deluxe package.
1700-2k will get you a 30 minute session so don't expect much of an actual massage to go down. The more you pay the longer you will get, the more kinky the theme, the more girls you can choose, and the better your happy ending can be.
Our advice would be to confirm what type of happy ending you get before you pay. Make sure you are able to get a full sex massage or blowjob for the price you are paying and that it isn't just a handjob only. Also make sure your girl will be topless or nude if that is important to you.
We don't want to tell you that something is guaranteed and all you get is a wank. Confirm before you buy. If these prices are too high then we suggest you hop on Russian Cupid.
You can message hundreds of single girls in an hour on the top dating site in Russia and find many that are up for a date. Remember girls here like their men to be alpha and masculine, but also be a romantic as well.
If you put in the effort you can get free sex and lots of it.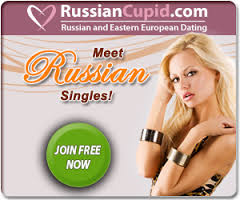 Best Erotic Massage Spas In Moscow
All 5 of these spas have basically the same price structure and everything should be in the 1700-8k range. They all seem to have about the same prices for the various types like soapy massage or two girl massage.
5 of the best erotic massage spas in Moscow are:
Vanilla Massage at Bolshaya Molchanovka
Eden Club
Twilights near the Smolenskaya metro station
Koroleva Club at Skatertnyy per., 22
Malvina at Seliverstov per., 1A
You might want to Google them and call them or send them a message before you go which is common when finding brothels or spas in Russia. We mentioned that one stood out above the rest and that is Vanilla Massage.
It routinely gets rave reports in the mongering community for consistently having good lineups and also giving quality service.
Have Fun Getting Your Happy Ending
This can be a very expensive city to visit the price for a happy ending massage isn't that bad. Considering many guys pay more just to buy drinks in a nightclub you could certainly do a lot worse.
If you wanted to read more about the best nightlife in Russia check out this eBook guide. Good luck when visiting erotic spas in Moscow for happy ending massage.