Explaining What A German FKK Sauna Is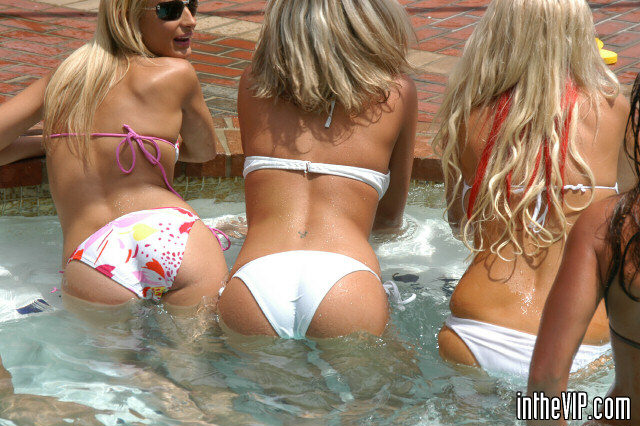 If you read about prostitution in Germany you keep seeing these three letters and may have no idea what they mean. We are going to try explaining what a German FKK sauna is.
If you aren't aware prostitution is completely legal here. That means you can visit a German FKK and don't need to worry about getting in any legal trouble at all.
When you read about German FKK's, laufhaus brothels, and sauna clubs online sometimes you will get some weird definitions. For some reason some sites try to still be discreet about it even if it is legal and everyone living there knows exactly what they are.
So let's quickly start with what they are in the most simplest way of putting it.
A German FKK Is A Luxurious Brothel
We can't think of a better way to put it then that. There are brothels all over the world ranging from nasty shacks in third world countries up to your FKK saunas in Germany.
They like to throw the word sauna in there, laufhaus, sometimes 'bath house' but make no mistake about it. Guys go here to have sex with prostitutes, not to sit in the steam room.
We call them a 'luxurious' brothel because the majority of them are. You are going to be in elegant surroundings and can get pampered in any way you please.
There will be a pool, sauna, hot tub, massage (with or without happy ending) and just about any other pampering you want done can probably be got on request as well. These would be the main reason Germany is such an appealing vacation idea for a single guy.
What Do You Do When Entering?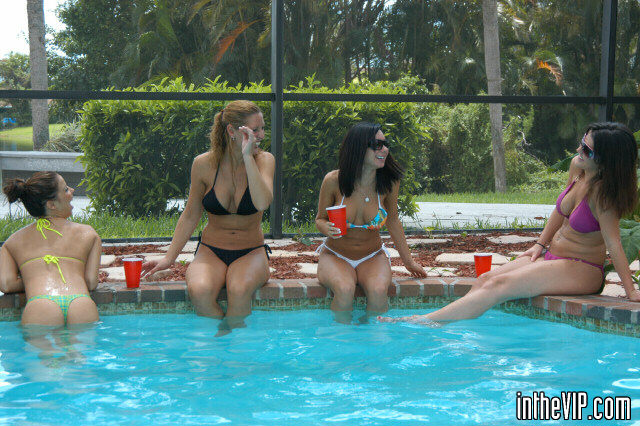 Remember there are many laufhaus brothels around the country but most have a similar set up. You will often pay the entry fee and head to the locker room to take a shower and lock up your stuff.
Then you head out into the common areas either with a towel or robe wrapped around you. There will be food and drinks that are almost always free.
There is no time pressure for you to choose a girl at all, some guys will spend all day at one and that is totally acceptable. In fact you don't even need to choose an FKK girl if you don't want to do so.
You can sit by the pool, take a swim, or head into the cinema room (kino) where there will generally be some porn on. Don't be surprised if the guy on the couch next to you is getting head from one of the sexy FKK girls.
There should be big TV's around the complex and the big sporting events of the day will probably be on to watch. While some guys will spend all day here others will pop in, pick a girl to bang, and leave right after. You can do whatever you want.
How Many Sauna Girls Are Working At A Time?
How many FKK girls are working at a time will be different from club to club and also depending on when you visit. If you visit a German sauna during peak hours some may have as many as 150 girls.
Other smaller ones may only have 10 or so during non peak times. They do a good job of having enough staff on hand and if you are visiting the popular ones like FKK Artemis or FKK Oase you shouldn't need to worry.
Most Girls Are In Great Shape
The FKK saunas are not going to hire girls that don't have excellent bodies. They are prostitutes that walk around naked all day, so you can expect to see very sexy girls here.
They come from all around the region, the majority are from Eastern Europe. Since the FKK's in Germany are so popular this is a job in high demand and the sauna clubs can pick and choose the hottest girls.
The girls are also not supposed to pressure customers to choose them. Some may quickly ask if you want company if they see you checking them out, but don't expect a hard sell. In fact if a FKK girl is disturbing you the manager would be glad if you reported her.
The Price For Sex At A German FKK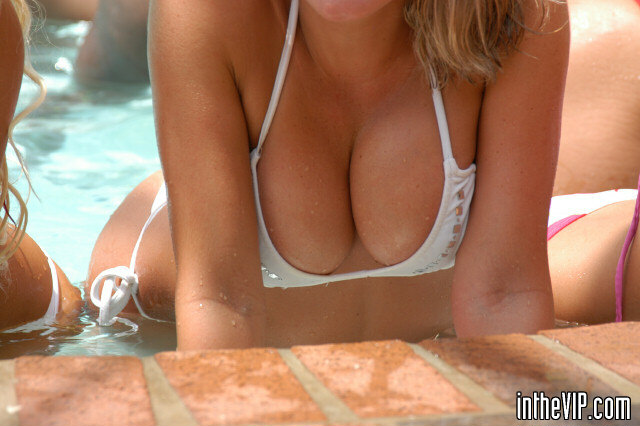 Each FKK sauna club will have its own prices so we can't tell you exactly what you will pay but we can give some rough estimates. They generally have an entry fee in the 50 euro to 100 euro range, with 75 probably being about average.
This gets you inside and allows you to use all of the services plus generally free food and drinks. If you buy a girl a drink that will cost you more, but it isn't necessary. Most of them will also have 'top shelf' type drinks that will be an additional charge.
Then there will be a set price for the girls and again that can vary from place to place. Expect it to be somewhere in the 50 euro to 80 euro range, the best FKK's in Germany will be the most costly.
This generally gets you a bbbj (blowjob with no condom) follow by sex with a condom. If you want something other then that the girls will often provide it but you will be asked to pay them extra. A quick update, as most know the laws have recently changed and bbbj is now harder to come by but not impossible.
You can have a threesome with two FKK girls if you want to pay them both. Or you can have sex with one when you enter and a few more throughout the day, it is all up to you.
Where Do You Have Sex At A Laufhaus?
You can have sex wherever you and the girl are having sex. Some like to have sex by the pool, we mentioned that the cinema is a popular place and some FKK's even have beds next to the screen where guys and their FKK girls put on a live show.
Most guys choose to have sex in the private rooms that are available, but some like to do it in front of others. Just ask the girl if she is comfortable doing it and if she says yes go for it.
Public sex has been dying out and it used to be a lot more popular than it is now. One spot where you can still do it is at Germany's first FKK.
You can find some really horny girls working in these. This country also has more female users on Adult Friend Finder then you might believe with over a thousand in Berlin and hundreds in Hamburg, Munich, Frankfurt, and Cologne.
Sign up for free and find some sluts near you. Most of them find links to that hook up site when watching porn or for searching for sex just like guys do.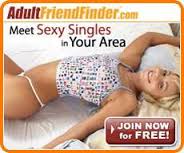 Have Fun At A German FKK Sauna Club
These are the type of place that every guy dreams of visiting. 100 naked women with great bodies walking around and you can have sex with any of them.
Does it get any better then that? You can make a day of it, head out early to grab some lunch and swim for a bit. Get a blowjob in the cinema and then have your dinner while watching the big game.
At half time have sex with another girl, watch the second half and head back to your home or hotel. A life that dreams are made of. Hopefully we did a good job of explaining what a German FKK sauna is. This eBook breaks down all of the best nightlife in the country.