Live Your Fantasies With Kinky Fetish Sex In Bangkok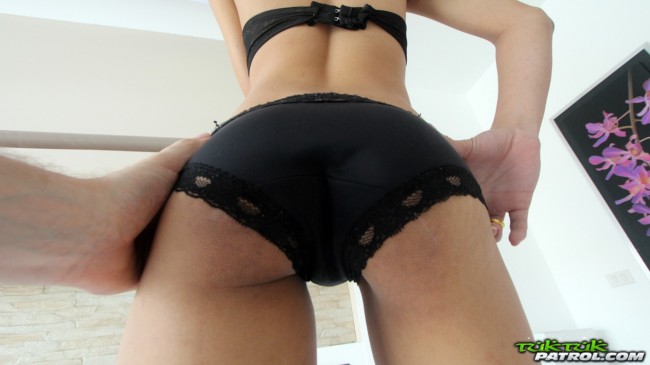 If you want to live your fantasies with kinky fetish sex Bangkok is a great place to accomplish that. There is probably a wider variety of naughty nightlife available here than in any other city on the planet.
We have already written extensively on the best ways to find sex in Bangkok, the kinky fetish sex your fantasies are made of weren't really covered in that post. Don't worry, this one will have you fully covered.
We will start out by talking about a sex club that specializes in anal threesomes. Yes, you read that right, anal threesomes. Probably going to find some kinky Thai girls in that joint.
We also have an exotic fetish massage parlor to tell you about. Here you can live out all sorts of wild fantasies when you enjoy your erotic sex massage. A fetish blowjob bar will also get mentioned, though it changes its niche so often maybe it shouldn't.
After that will come the two main BDSM clubs in Bangkok. There really isn't a big bondage and torture scene here, but there are a couple clubs that specialize in it.
Plus we will talk about how you could possibly find the right freelance prostitute or Go Go girl to get adventurous with. Or how to use Thai dating sites to get good girls to break bad with you.
We have quite a lot to get to so we better get started.
Anal Threesomes At Eden Club
We have written a longer post on the anal threesomes at Eden Club in Bangkok which you can refer to for a longer breakdown. The set up is pretty simple, you walk into the club located on soi 7/1 and the manager will explain how things work.
Then the girls will come out, the ones off to the left do anal sex and the other group does not. You choose a girl and then she picks which girl she wants to have the threesome with.
If you really want to pick both girls you probably can, but then you might get two who don't like to 'perform' together. They suggest letting the girl do the picking so you know they will have lesbian sex together.
Otherwise you might end up with two girls that hate each other and instead of a threesome you are just banging 1 girl at a time while the other lays there and does nothing. Even when you get two girls that like each other you might need to direct them a bit or they will do the bare minimum.
The cost is 4500 baht for 90 minutes. When having anal sex on site you have to do a threesome, if you want to do outcall and have a girl come to your hotel then you can do only one at a time if you prefer.
Their website breaks down all of the anal and threesome options available.
Exotic Massage Bangkok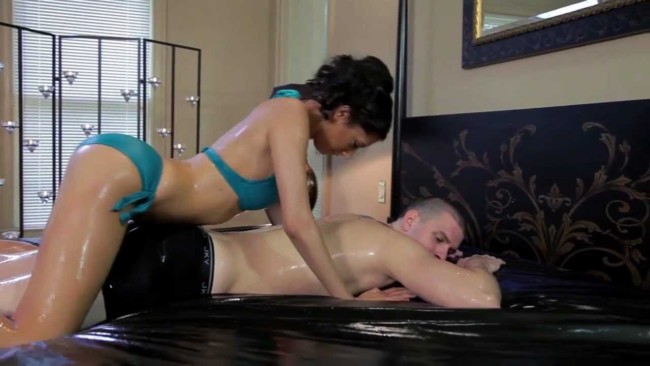 Exotic Massage Bangkok is located on Soi 22 where you can find many happy ending massage spas. There is also a beer bar complex, and our next entry also happens to be on this soi.
If you enter Soi 22 from Sukhumvit you will take your 5th left and Exotic Massage Bangkok is on that Soi. They bill themselves as the kinkiest spa in town.
They offer all types of different kinky sexual services like:
Nuru
Face Sitting
Foot Jobs
Handjob
Sensual Blowjob With CIM
Prostate
Sex Toys
Tantric
Couples
Costume
Teasing With Denial
Threesomes
Body To Body
Full Service Sex
The prices are quite reasonable and they often have different specials. A massage plus sensual blowjob will run you 999 baht right now, and a full service sex massage is 1700.
Of course with all of the different fetish sex acts they offer there are many different pricing options.
Fetish Blowjob Bar
Also located on Soi 22 is Bit Style which is a Japanese themed blowjob bar. It is located on the soi directly across from the Queen's Beer Bar complex.
When they first opened they offered all sorts of kinky and BDSM type blowjob services including handcuffs, whips, and uniforms. They kind of priced themselves out of the market with their rates which are 2x more than most other blowjob bars in Bangkok.
Even though they have only been open a couple years they have closed and re-opened a few times, and now they seem to be less involved in the kinky stuff. However if you want to pay for it they will be willing to accommodate.
Expect to pay around 1400 for a blowjob with no fetishes included. A two girl blowjob will run you 2700.
It is easy to see why we called this a Japanese blowjob bar, it is very clear who they are marketing to.
BDSM Fetish Clubs In Bangkok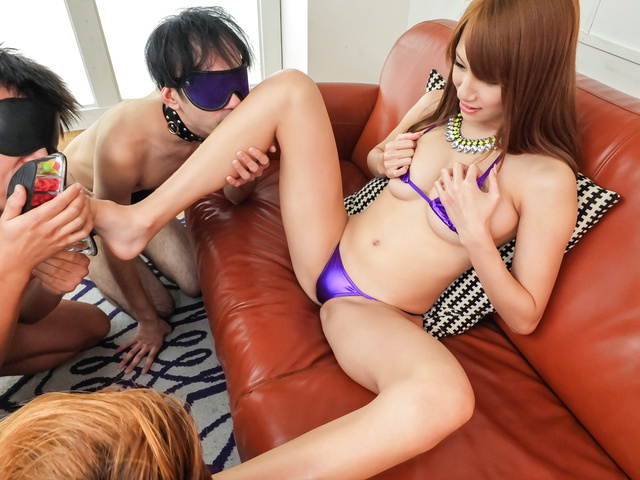 Lastly we will get to the two biggest Bangkok BDSM fetish clubs. Some smaller clubs may pop up from time to time, but both of these have been around for over 10 years and would probably be the best to visit.
First is BarBar Fetish Club on Patpong's Soi 2. Here you will pay a 900 baht entry fee that comes with 1 drink, and from there drinks are still pretty expensive at 300 baht whether for you or as a ladies drink.
The reason you pay extra is because they put a pretty freaky live lesbian BDSM show on for you. Generally a couple girls will tie 1 girl up and use whips, canes, and all sorts of other torture toys on her.
They will also use more standard sex toys like dildos to give her some pleasure with all that pain. If you want to bring one of the sexy Thai BDSM girls upstairs and be a dom or a submissive you can do that.
The price is 3500 baht and that includes all of the various bondage and kinky sex toys they have on hand. They have different rooms like dungeons, torture chambers, and even a doctors office.
If you want to pay a barfine the price is quite expensive at 4000 before 9pm and 2000 after, that is just for the bar and you will need to negotiate the girls fee as well. If you really want to do take out the 4500 option for 3 hours (with no tip needed) is probably the best deal.
Demonia Fetish and BDSM Club on Sukhumvit Soi 33 has a very similar set up. If you aren't aware Soi 33 is a popular massage soi with lots of girls willing to provide a happy ending, but most tourists don't even know about it.
It is a bit cheaper than Bar Bar, your first drink will only cost you 450 and then the rest are 150. You can have a bondage sex session on site for 3k and a bondage threesome for 5k. Or you can pay a 1500 barfine per girl to take them out, a fee will have to be paid to the girl as well.
Some of the girls specialize in being dom's while others are more into being submissive. They also have various types of torture chambers and dungeons where the action can go down.
They have all kinds of events like foot fetish nights, a wheel of pain, and many other kinky fetish nights. Both places are good for guys that like teasing with denial, hot wax, kinky sex toys, and even watersports like golden showers or drinking pee.
This is Bangkok, anything can be done if you are willing to pay for it. This eBook breaks down all of those options for you.
Where Else To Meet Kinky Thai Girls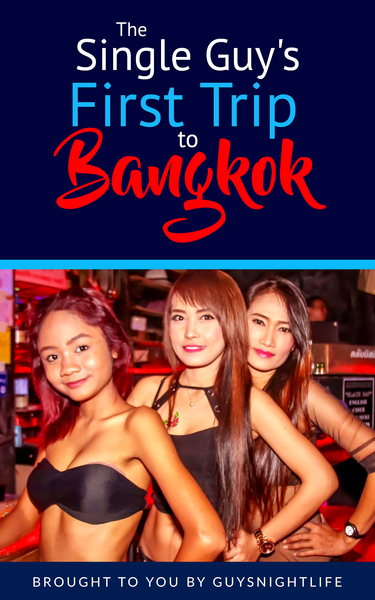 If you want kinky hookers to help you with your fetishes and fantasies then any of the above spots will be the best places you can go. Expecting to barfine a girl from Nana Plaza and have her be as good as the girls who specialize in it probably won't work out well.
That might be part of the fun though, getting a girl who doesn't generally do things like this to step out of her comfort zone. You could also try to get some good Bangkok girls that aren't hookers to experiment with new things.
It is quite easy to meet and date girls from ThaiFriendly or Thai Cupid. Thai girls really have a thing for foreigners and if they hang out with you it often ends with them sharing your bed at the end of the date.
Of course not all of them are going to be up for kinky sex quickly, but some will. Others might need to dip their toe in the water first and then build on it during future hook ups.
Kinky sex or BDSM with a pro is fun, but getting an innocent girl to be this naughty has to heighten the experience. Whichever way you choose to go you surely will enjoy living your fantasies with kinky fetish sex in Bangkok.