Dating Sites To Meet Filipina Women Seeking Foreign Men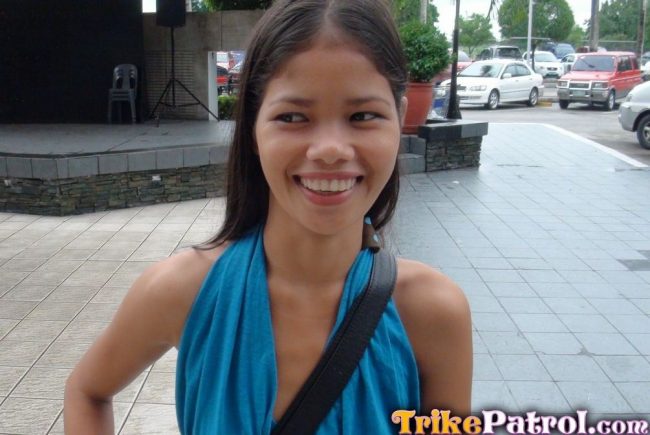 Welcome to our post on the best dating sites to meet Filipina women seeking foreign men. This is a very common topic around the travel manosphere these days.
There are so many more men traveling to the Philippines to meet girls than there used to be before the internet. Whether they want to visit the girly bars, nightclubs, day game, or meet girls online they definitely have many options.
It is no secret that there are many Filipina women seeking a foreign husband and online dating sites are one of the easiest ways to meet them. The biggest reason why is because you don't actually need to be in the Philippines to start to make a connection.
It isn't like every guy can just shut down his life and fly to the other side of the world to meet girls. For some that is possible, for others it is just a fantasy that they hope to one day achieve.
Many would agree that western women have become exceedingly difficult these days. They have very high expectations and expect a guy to do everything they want him to do just to have a chance.
Not all guys want to put up with that anymore, particularly when there are other options around. That is why Filipina women and foreign men make the perfect marriage, no pun intended.
Asian girls are known to still have traditional values where it is their job to take care of their man. Not to expect him to kiss their feet to get them in a good mood like many western brides think is the way it works.
Luckily there are many dating sites where you can meet these loving girls, lets start out with our favorites and work our way down. We will even mention some apps that will work well if you are already in the Philippines.
3 Best Paid Filipino Dating Sites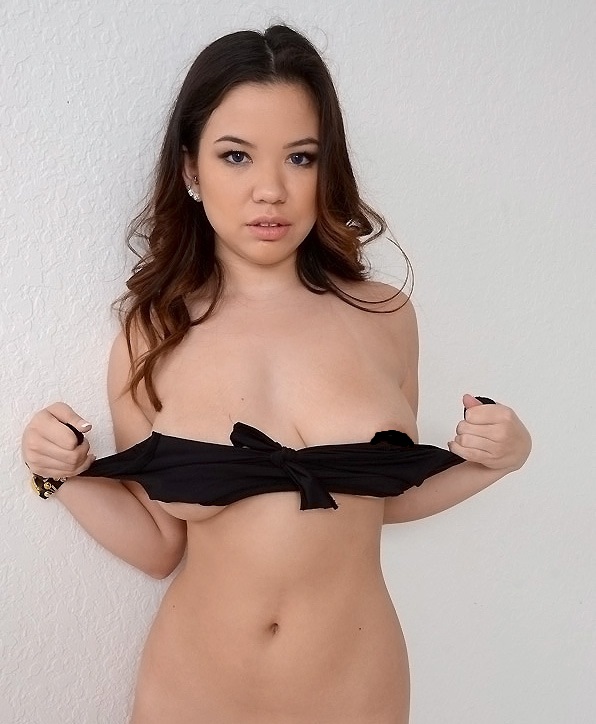 A lot of people wonder why you should pay for a dating site when there are so many free options around. It is a fair question, but the answer is you get what you pay for.
The easiest way we can break it down is like this: would you rather be in a group of 10,000 guys fighting over 5,000 girls or 1,000 guys going for 5,000 girls?
If you go to a nightclub with no cover charge and no guys at the door you are going to see horrible girl to guy ratios. However if you go to an exclusive nightclub with a strict door policy there will often be more women than men. Which is a better hunting ground?
When trying to find Filipina women seeking foreign men online it is the same thing. You have to pay a small fee to get in the door but once you are inside you are in some very fertile lands.
Filipino Cupid Gets The Top Nod
We are going to rank Filipino Cupid the best because it has a huge user base of Filipina women and not many foreign men that pay to register. Anyone can sign up for free and take a look at the available talent (which we suggest doing) but only registered members can start a conversation.
That means while there might be those bad ratios of 10,000 men to 5,000 girls on the site only 1,000 of the guys can actually talk to the girls. This has so many advantages to go along with the great ratios.
The girls also won't have a flooded inbox so they can actually see your message. On the free sites the hottest girls will be getting a hundred messages a day, if they aren't on right when you are and paying attention then your message may never be seen.
But on Filipino Cupid where only registered users can start a conversation you don't need to worry about that. Plus Cupid Media is one of the most respected names in online dating and has been around for over 15 years. They are always a safe and reliable choice in online dating.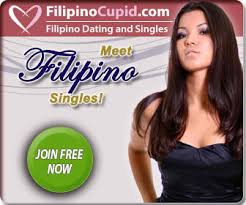 PinaLove: 2nd Best Filipino Dating Site
Next we are going to go with PinaLove which can be used for free if you have a lot of time and patience. You can sign up for free and browse profiles for free just like with Cupid, but they will also allow you to send messages for free.
The catch is that you only can send one message every ten minutes as a free member. If you register then of course there are no restrictions.
If you don't mind moving at a snails pace then being a free member is OK, if you value your time and efficiency then you need to register. Isn't the main positive about online dating the speed and efficiency that it offers?
There is a huge active user base of Filipina women seeking a foreign husband on PinaLove, we are sure you will be very happy with the selection of cute girls. If you are worried about if it is legit or not their sister site Thai Friendly is the most popular dating site in Thailand, they are very legit.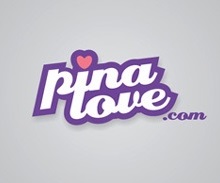 Asian Dating For A Broader Spectrum
Our last paid dating site to make the top tier is Asian Dating. We rank it third because this is a post about Filipinas and on this site you will find all sorts of Asian women seeking foreign men.
If all you want is the girls from the Philippines then you can easily target your search. If you aren't that picky then you can find some beautiful and loving girls from all the various countries around the continent.
Many are even living abroad by now, who knows they may be close to you. This is a truly international site with active users all over the globe.
By the way it is also owned by Cupid Media and has the same set up. You can sign up and browse profiles for free but if you want to message the girls you need to register.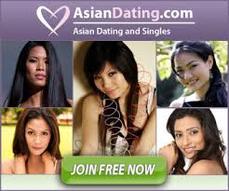 Best Free Filipina Dating Sites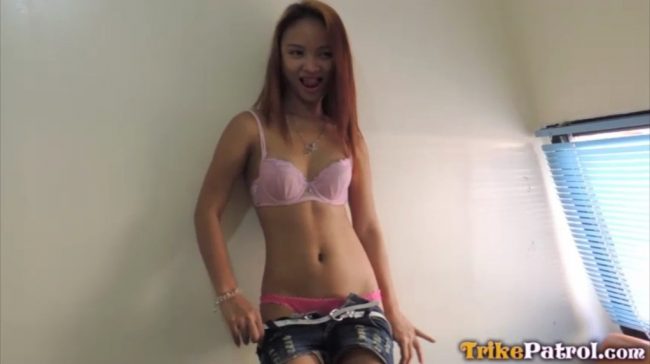 Not all guys want to spend money on a dating site, for some their money is more valuable than their time. You can still get the job done on the free sites, they just aren't as efficient or run with the same quality.
You will end up with more fake profiles and scam accounts. Fake pictures are common so if you use these free sites be sure to try and Skype with the girls before you meet. You should probably do that on any site, but definitely on the free ones.
You will also find more prostitutes or girls asking for money, and there will be more ladyboys around. If ladyboys are your thing then use MyLadyboyDate, but most guys reading this probably aren't interested and may even get annoyed by them.
But the main reason things are less efficient is because now you are dealing with the terrible ratios we discussed before. Guys are far more motivated to try and get laid then girls are, so there are going to be way more guys on all of these sites.
On the paid versions it isn't a big factor because the budget conscious won't sign up making the ratios swing in your favor. On the free versions it is the total opposite.
Like most things in life it is a time versus money proposition. If your refrigerator breaks down you can Google how to fix a broken refrigerator, spend 5 hours learning, and do a half assed job that may or may not work.
Or you can pay a professional, save yourself the time, and get the job done efficiently the right way. While this isn't an exact comparison it is just an example of how some things are worth spending money on even if they can also be done for free.
OKCupid The Best Free Site
Most would put our 2nd on the list in the top spot, but we think OKCupid is the best free online dating site in the Philippines. It may not have quite the same massive user base, but there will be more than enough women interested in foreign men to keep you satisfied.
They also make you fill out a survey before things get started. For men seeking a Filipina bride that may help a little, for guys just looking for something more casual it is a waste of your time.
DateinAsia Is Too Mainstream
DateinAsia hasn't exactly jumped the shark but it might be a little bit too big for its own britches. You can still meet plenty of cute girls here, but you do seem to have to put up with more time wasters and nonsense.
This is the first site most people use, some will stick with it but most move on to better options. It is kind of like going out on New Years Eve and realizing things are better when not everyone is doing it.
Fake Profiles On Tagged
We aren't even sure if we should mention Tagged or not. There are so many fake profiles on this site, you will see legit model quality girls here but that is because they are just fake profiles getting random models pics off the internet.
Not only that half the time you try to message a cute girl they will tell you that she is too popular and you have to pay to message her. Not exactly a free site, and really more trouble then its worth.
We almost forgot to mention the stupid pets game that they have also. So a lot of the girls aren't even interested in meeting men, they just want to play pets.
You can find a needle in a hay stack here but if efficiency is what you are after you are in the wrong spot.
Other Paid Filipino Dating Sites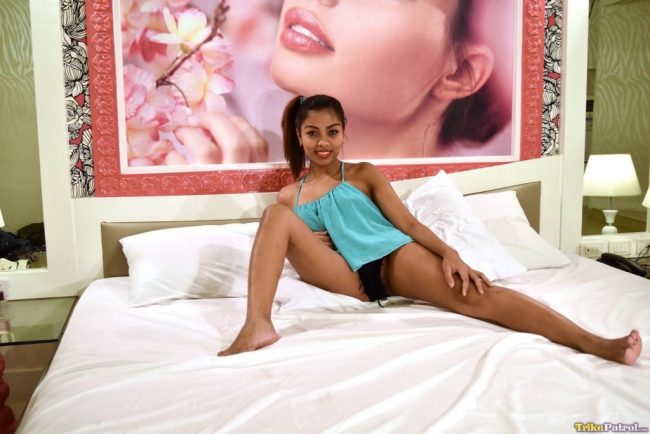 There are plenty of other paid Filipino dating sites out there but we don't think they are good value. If you are going to pay for one you might as well be dealing with the best and the ones with the biggest user bases.
You could try using Filipino Kisses if you want to send them ID verification and pay to chat with a small amount of girls. Filipino Friend Finder also doesn't have a big userbase.
Then there is Christian Filipina who says they only have religious Filipina women seeking a foreign husband. But you will notice the same girls here as on the other sites so they must not have a strict screening process. You might find a loving wife here, but you might find one anywhere.
Our advice is either pay for the best or spend more time on the free sites. Don't take a half measure and end up in this middle ground or you won't get good value.
Dating Apps In The Philippines
Of course dating apps are popular in this country but that may not be a good thing. These days everyone has a Tinder profile, but is everyone actively looking for a date?
The answer is no, so you end up wasting a lot of time swiping through girls that don't check their accounts or even worse only use it to pass the time. We like to refer to them as time wasters, they are bored at work or at home with nothing to do so they find new chat mates.
They have no interest in actually meeting, they are just killing time. If you enjoy having lots of textmates then the apps are loaded with them, if you actually want to meet Filipina women they aren't good value for your time.
Others you can try are Badoo and Skout plus the above sites like Cupid and Tagged have apps as well. As you can tell we aren't a big fan even if you are already in the country, but if you are a foreign man trying to meet Filipinas you will need to install a fake GPS app to even be able to try.
Not worth your time.
Good Luck Meeting Filipina Women
They are definitely worth meeting, the question is what is the best way to go about it. You have to decide whether your time or your money is more valuable.
We made our preferences pretty clear, skip the apps or the 2nd tier paid sites. Stick with:
And don't bother with the rest. That gives you a few paid sites and a couple free sites which is more than enough, you will find many of the same girls on the sites so you don't need to spread yourself out too much.
Start chatting with Filipina girls now and remember to not try to use 'western game' on them. You already have an 'in' as a foreign man, don't over think it.
Be a nice guy, be friendly, and don't try to impress them. The best part about it is that all you need to do is be yourself to have success, no need to put on a front. Whether you are looking for your future wife, a serious girlfriend, or some no strings attached fun you will have many options.
Good luck when using the best dating sites to meet Filipina women seeking foreign men.