Where To Find An Erotic Sex Massage In Kuala Lumpur
When guys travel in Asia they love to get a massage, but that is not what they are really after. This post will help you with where to find an erotic sex massage in Kuala Lumpur.
There are going to be many options for this. Even if this is a more conservative country and city than somewhere like Bangkok there is just too much money to be made in the sex massage game.
It seems that most of the places the tourists frequent are going to be the nicer options inside of hotels. You can certainly find cheaper sex massage options in decrepit conditions, but this post will focus on the mid level range where you can have a good time in comfortable surroundings.
A lot of these are located in Bukit Bintang which is the backpacking district where many tourists visiting will stay. There are lots of bars, freelancers, and of course sex massage options around.
We aren't going to break down exactly what will happen at these places because they all will do things a bit differently. They also will have a bit different pricing, but speaking generally we can fill you in on what should go down, how much it should cost, and more importantly where to find these erotic sex massage parlors in Kuala Lumpur.
What Happens During An Erotic Massage
When you head inside a Malaysian sex spa you should ask to see the lineup. If you think there is a sexy girl then go ahead and choose her, if not find another place for your erotic massage.
Generally you will be led to a massage room that has a shower inside. At some spas you will be asked to shower before going to the room in a separate bathroom.
After you wash you will lay down on the bed and the massage will begin. If you do the 1 hour massage you will generally get about 20-30 minutes of real massage starting on the back.
Some massage girls in Kuala Lumpur will start to tease you while you are on your back by brushing against your balls. Others will play it cool and wait until you roll over.
Then after you roll over either the girl will offer you a happy ending or in some cases you may need to hint at it. Generally the girl will do it, she knows why you have chosen this spa in particular.
Some girls may only do a handjob happy ending, others may do blowjob, others may offer full sex. Some guys like to ask the girl ahead of time before they choose, others like to gamble and see what happens.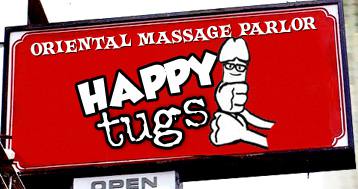 How Much For A Sex Massage In Kuala Lumpur?
Again the prices can vary a bit from place to place but we will break down the standard prices. Most massage parlors will charge anywhere from 60 to 100 ringgits for an hour massage.
As of writing this you get 4 ringgit per every $1 USD. So around $15 to $25, and that is just for the massage. If you want a happy ending massage you will have to tip for that.
For a handjob happy ending in Kuala Lumpur expect to be asked to pay between 70 and 100 ringgits. If you really want to play hardball some girls may go lower, but don't expect it.
A blowjob happy ending will probably cost anywhere from 100 to 150, and a full sex massage will be in the 150 to 200 range. The tips are totally negotiable so you can pay as little or as much as you want.
Some places might have 'full service' offers of 150-200 ringgits, if so that should include sex but maybe ask the manager before buying just to be sure.
Which Spas In Kuala Lumpur Give Sex Massage?
There are a whole bunch, and again many of them are in Bukit Bintang. Some of the most popular erotic sex massage parlors in Kuala Lumpur are:
Bond Spa (formerly Saboon, in Seasons Tower 3rd Floor)
Genesis Sauna Spa
Summer Thai House (Hotel Mercury)
Deluxe Health Spa (Federal Kuala Lumper Hotel)
Crystal Crown
Lisa Hotel
Soleil
Summit
Nova Hotel
Sky River Spa (Fahrenheit Shopping Complex)
Those are just some known ones and a good place to be pretty sure a happy ending massage can be got on any visit. The top 4 listed are probably going to be the most reliable.
Bond Spa used to be known as Saboon and has been the most popular in town for quite awhile. Summer Thai House only offers handjob happy endings and in total will cost 138r. There are others around Bukit Bintang that will offer extra services as well.
This isn't an exact science though. These spas do get raided from time to time and if there is heat from law enforcement they might not do happy endings for a few days.
Some girls may also only be up for handjobs, while others will go all the way. Any of these spots should work out for you, but there are no guarantees.
For more on where to find girls for sex in Kuala Lumpur check out that post.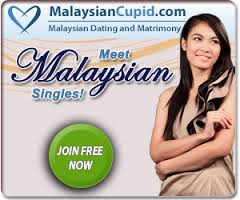 Good Luck With Your Erotic Massage In Kuala Lumpur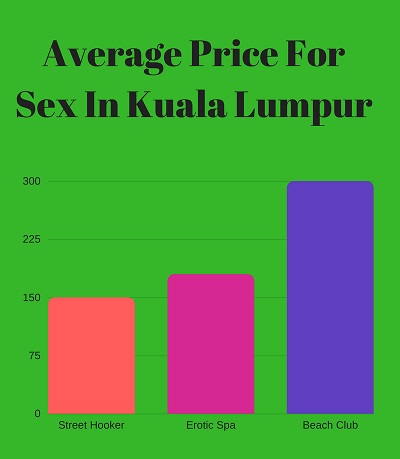 The prices for massage here are pretty high for Southeast Asia. In Thailand the massage generally costs half as much or less and the happy endings are cheaper as well.
Overall the pay for play nightlife here isn't great. If you want to try to meet single girls in Kuala Lumpur then Malaysian Cupid is the best online dating site.
Look for girls that are from China in particular, but some of the local Malay girls would like to experiment with a foreigner as well. Just remember they will want to be discreet about it so you should too.
Good luck when trying to find an erotic sex massage in Kuala Lumpur. This eBook guide breaks down all of the best nightlife and adult entertainment for men in Malaysia.