Where To Find Girls For Sex In Moscow, Russia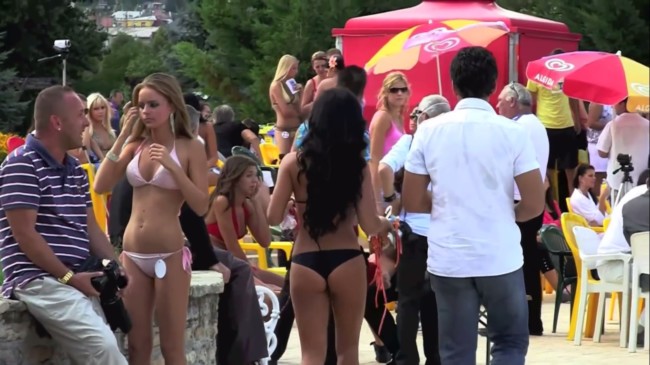 When trying to find girls for sex in Moscow, Russia you have many options. This sex guide will try to break them all down for you so that you can choose the one you think suits your needs best.
We are going to cover a lot here and don't want this post to reach 5,000 words. So we will be giving the pertinent info for every section with links included to longer breakdowns.
You can try to meet hookers online, visit strip clubs, erotic massage spas, brothels, or pick up non pro girls interested in foreign men to find sex in Moscow. There are plenty of ways to skin a cat here and all guys will have different preferences.
Prices can vary a lot, try to remember that the current exchange rate is 60 ruble for every $1 USD as you read. As long as you can afford 2k or more you should be able to find a good time in this city.
While we will be giving a quick break down of non pro girls later but using the best dating site in Russia is probably better for foreign men who don't like mongering.
Meeting Russian Hookers Online
Right now meeting hookers in Russia online is probably the main way most guys find sex in Moscow these days. If you Google hookers in Moscow, prostitutes, or online escorts you will find countless options.
Two of the best online escort agencies are Rusdosug and IntimCity but you may need to use a VPN to access them from inside the country. They are both pretty safe and reliable, the main thing you need to worry about is fake pictures.
The best way to get around that is to contact the girls or agencies that are advertising and ask for their Whatsapp. Then tell them that you want to see some current pictures of the available girls and make it known that if the girl you choose isn't the same as the photo you won't be paying.
Make sure to get a face and body shot or they will only send their most flattering asset. Contacting these hookers can be difficult for foreign men if you don't speak Russian but Google Translate can help. Also remember to negotiate in local currency.
Prices are all over the map when it comes to online escorts. On those sites they will tell you their rate for 1 hour, 2 hours, or all night. Use Google Chrome and it will translate the page for you.
You can also try to meet Moscow hookers online on Backpage, Tinder, or other dating apps but that can be a tedious process and there will be more fake profiles around.
Topless & Full Nude Strip Clubs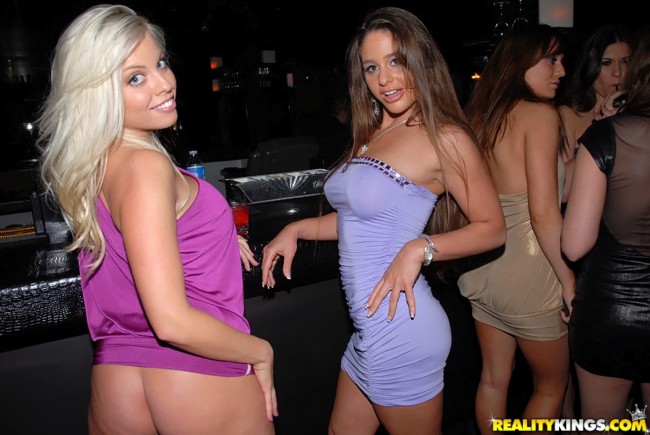 You may not be able to have sex with every stripper in a Moscow strip club but you can with many. If you head to the topless and full nude clubs listed here they are pretty much brothels with VIP rooms in the back where anything goes.
The downside to them is that they are by far the most expensive option on this page. After paying a 2k entry fee, 6k to use the VIP room, and giving the girl 10k you are talking almost $300 USD for a quick bang.
That is about 3x-5x as much as you will pay other ladies of the night. Plus strip clubs in this part of the world are really known to rip people off so read these tips before you go.
With that said you can find some very attractive naked girls working and have a lot of fun. Some of the best strip clubs in Moscow are:
Bordo Club
Virgin Club
Egoist Gold
Loft
Penthouse
Aurora 911
Angels
Tochkas & Brothels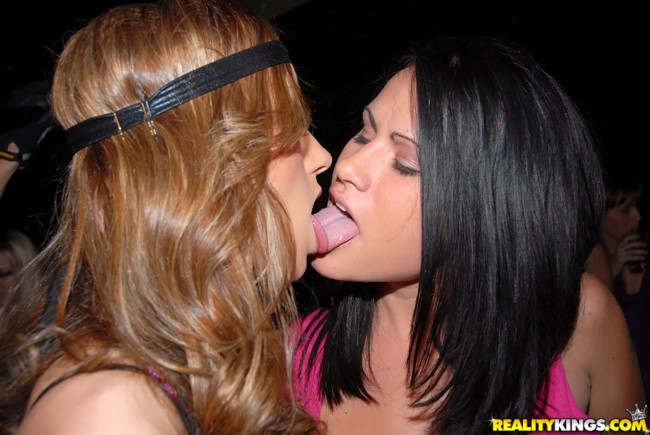 Many of the venues listed here could be considered brothels they just go by other names like strip club or erotic spa. If you wanted to visit a straight up brothel you could head to Charmel Elite Men's Club.
It is pretty fancy but the prices are very reasonable. From noon to 4pm it will cost you 4k for an hour, from 4pm to 9pm it will be 5k, and after 9pm the price goes up to 6k. Even at its highest rate you pay 1/3rd what you would at a strip club.
Tochkas used to be the most popular brothels in Moscow but they are few and far between these days. Some taxis may know where to find them but there aren't many, too many hookers online and not working in them anymore.
If you aren't aware you would hop in a taxi and ask him to take you to a tochka. When you arrive a pimp would bring out a bunch of girls, you would agree on a price, then you go back to your hotel or a love motel to bang.
You might be able to find some but whether they are worth finding might be a different story.
Erotic Sex Massage Spas In Moscow
These would probably be your best value when it comes to time and money. There are plenty of erotic spas around the city and the prices are very reasonable.
Expect to pay anywhere from 2k to 8k and they have all types of different services available. You can get a soapy massage, a two girl massage (four hands), watch a lesbian show, and even do BDSM or other kinky sex.
Make sure you confirm what type of happy ending comes with your massage before you pay. The more you pay the more fun you will be able to have.
Some of the best erotic sex massage spas in Moscow are:
Vanilla Massage at Bolshaya Molchanovka
Eden Club
Malvina at Seliverstov per., 1A
Twilights near the Smolenskaya metro station
Koroleva Club at Skatertnyy per., 22
Vanilla Massage has the best reputation in the mongering community here. If you only have time to check out one Moscow brothel or massage spa and want to make sure it goes well head there.
They are known to give very good service and always keep a quality lineup. If you want to be adventurous you could try to find a Moscow sex sauna.
They aren't really publicized and you will either need to know a guy who knows a guy, or find a taxi or hotel doorman that can hook you up. They will be pricey, maybe even 20k+ or more than the strip clubs.
But you could spend hours lounging around a Moscow sex sauna getting pampered in the jacuzzi, pool, sauna, locker room, or banging a hot hooker anywhere you wanted.
Not an easy option to find, expensive, but could be a lot of fun.
Meeting Prostitutes And Ladies Of The Night
There is a whole lot of money in this city which is something you will surely notice if you go out at night. You will see a lot of very nice cars with very nice rims in front of most restaurants and nightclubs.
There will also be lots of prostitutes or gold diggers (if there is a difference) out at night trying to get this money. In a bit we are going to be listing some of the best nightclubs to meet single ladies but it is always hard to know whether a girl wants you or your wallet here.
With that said there are a couple of known prostitute bars in Moscow like Oblaka and Night Flight. You can also meet hookers at hotel pickup bars at the Korston Hotel or Hotel Cosmos.
That kind of wraps up the mongering, the best ways to pay for sex would be Vanilla Massage, meet hookers online, or a different erotic spa.
Meeting Non Pro Girls In Moscow
If you don't know the local language it will be tough but foreign men can still meet girls in Moscow that aren't hookers. For day game you can hit up shopping malls or hang out in the touristy area around the red square.
Day game is all about communication so if you don't speak Russian some good luck will be needed. The nightlife will be a bit easier for picking up, but that doesn't mean it will be easy to get laid quickly.
Nightclubs are expensive, there will be lots of local competition, and Moscow girls aren't known to have sex on the first night too often. It happens from time to time, but usually they take a few dates to crack.
Some of the best pickup bars and nightclubs to meet single girls in Moscow are:
Remember that Russian girls really like their men to be alpha and masculine. Have confidence when you approach them, nice guy game won't work here. With that said you still need to be a romantic and open doors, bring them flowers and things like that.
Meeting Russian Girls Online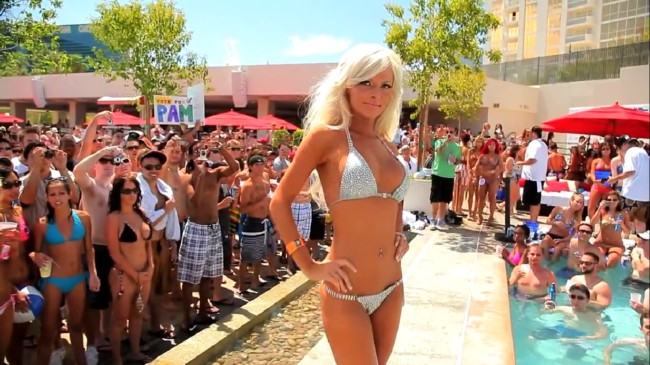 So you are in a city where you may or may not know the local language, are facing stiff competition from a bunch of rich guys who have experience with these women, and aren't really sure where to go. Not the easiest situation, but it is always good to be different for the right reasons.
While some Moscow girls will only want to hook up with local guys others will want something different. Maybe they have been cheated on or lied to one too many times by a local and want to see if foreign men are different.
Or maybe they are just sluts that like to sample as much variety as they can. But how do you go about finding girls like that? It is always a numbers game isn't it?
Go out for day game and you might approach 5 girls and hope that 1 can understand you. Go out in the nightlife and approach 5 more hoping to have good chemistry with any sexy ladies you can find.
But when you use the top online dating site in the country Russian Cupid you can contact hundreds of single Moscow girls in an hour and many will be seeking foreign men. Pipeline for a week before you arrive and you will have plenty of phone numbers and dates lined up.
Since they generally take a date or three to put out try to schedule some quick coffee dates on your first day in town. Meet as many as you can to get the boring 'where are you from?' conversations out of the way quickly and cheaply and then invite the ones you like the most out for dinner as soon as possible.
Also try to Skype with them before you get into town so they can begin to warm up to you a bit more. Seeing your smiling face and hearing your voice will go a lot further than reading your messages.
Russian Cupid will be your best wingman here and allow you to contact a ton of girls in a very short amount of time. Whether looking for a quick hook up or a good woman in Moscow for a serious relationship or marriage this will be the most efficient way.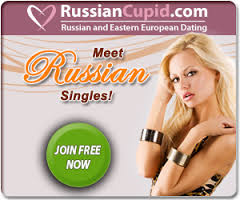 Good Luck Finding Sex In Moscow
Foreign men definitely have a lot of options here. You may want to try to pipeline before you arrive and see if you can meet some sexy ladies for dates and hope they put out.
If they don't you can always fall back on Vanilla Massage or try to meet hookers online. Those options will always be ready and waiting for you at any time.
If you wanted to read more about the great nightlife in Russia check out this eBook guide. Good luck when trying to find girls for sex in Moscow.