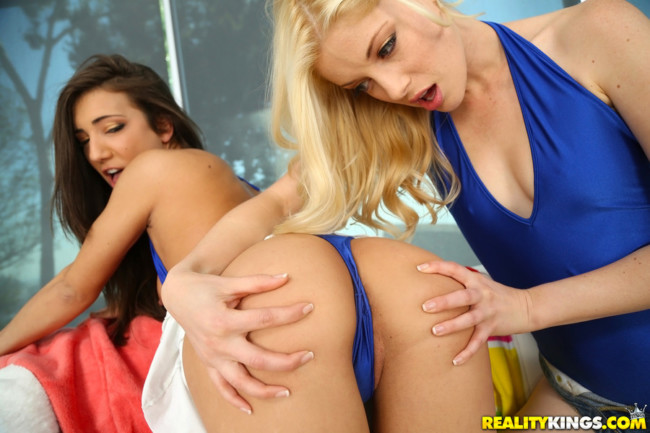 This mongering guide to finding girls for sex in Paris will try to cover the red light entertainment and nightlife in this city in full detail. This is one of the most visited cities on the planet and when guys travel they always want to get laid.
One of the most important things for us to note is that a couple of years ago the prostitution laws changed in France. Now if you are caught soliciting a prostitute you will pay a 1,500 Euro fine on your first offense, and if you are unlucky enough to get caught again the fine will be much bigger.
There are still many ways to pay for sex in Paris, street prostitutes and meeting hookers online being the two main options. You won't find any real brothels here, at least not that are well known and publicized.
Even something like a happy ending massage isn't that easy to find. There are plenty of Asian massage parlors around the city where you can get a rub and tug, but a sex massage will be a different matter entirely.
This Paris sex guide will cover everything we just mentioned plus the strip clubs, the red light districts like Pigalle, swingers clubs and where to buy sex toys. We will also dive into where to meet girls for free sex, and mention a very good hook up dating site that you probably have heard of but may not have tried before.
Since online escorts seem to be the way the mongering scene is moving we might as well begin there.
Meeting Hookers Online In Paris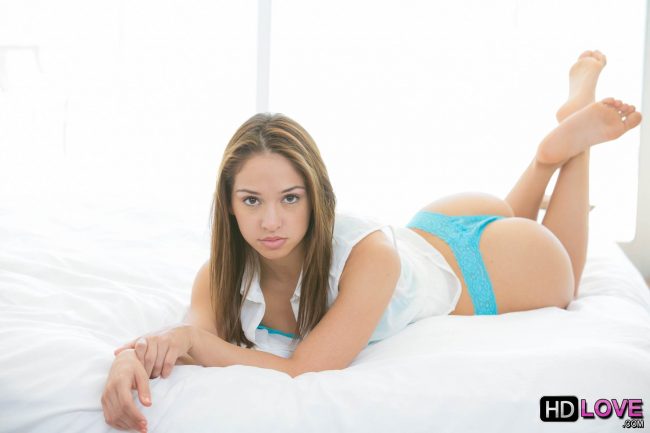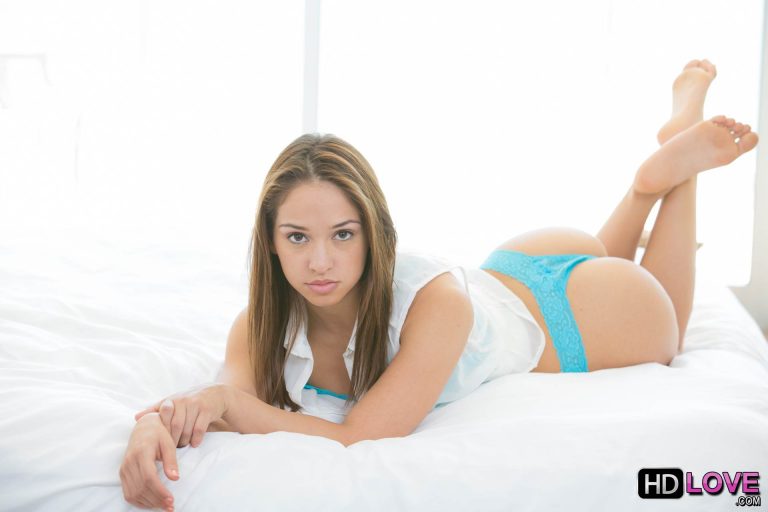 Like in most of the world the main way most guys are mongering is by using France online escort services. This is a trend that should only continue to go up and up as time goes on.
We will say it again because it is so important, even though prostitution used to not be a big deal here a few years ago they changed that in 2016 and if you get caught you will pay a huge fine. Trying to meet hookers in Paris online or on the street comes with big risks, you need to know that going in.
But when you meet prostitutes online you do limit those risks some, mostly because you can visit the 6Annonce.com escort review website. Here you can find call girls from all over France, see pictures, read reviews, and they even have star ratings.
While it is not a fail safe plan if you see an online hooker with 50 different reviews which are mostly positive you can pretty much assume this isn't a police sting. Go through with it at your own risk, but the more highly rated and reviewed a Paris call girl is the more likely you are to be safe choosing her.
If you choose some fresh face then who knows how it will play out. The 6Annonce escort review site is definitely the best tool a monger can have in this city. There are also some pretty well known and reputable escort agencies out there like:
Amour Russe Agency
VIP Aphrodite Agency
Euro Girls Escorts
EscortGuide.tv
Sexemodel
Royal Playmates
Escort Ledy
Escort Zone
Finding independent call girls on 6Annonce should be a bit cheaper than using an agency but that isn't always the case. As far as prices for sex with online hookers in Paris they can be all over the map.
You need to decide if you want incall (at their place) or outcall services (at your place.) Incall will often be cheaper, but some girls may charge the same for both.
Short time is usually around 30 minutes or an hour and the average price would be in the 200 to 300 range for an attractive hooker. Long time means multiple rounds of sex, many hours, or all night and can be 500 or more depending on the girl.
Obviously this is not a way to find cheap sex in Paris, we will get to cheaper street girls shortly. However you will probably find hotter hookers online and thanks to the ratings and reviews are less likely to end up in a sting.
Using the therapeutic services section of Craigslist or Backpage is not recommended. You are much more likely to get busted by trusting a random profile there.
Street Prostitutes
While the hotter and more expensive call girls can be found online there are still plenty of places to find street prostitutes in Paris for cheaper sex. This comes with more risk as cops are known to watch these areas, plus these aren't the safest areas of the city either.
The easiest place to go would be the Pigalle red light district which we will talk more about shortly. There will be street girls out here, but since this is the main tourist red light district in Paris the price for sex will be more expensive. Expect most Pigalle prostitutes to want 100 Euros, or at least start the bidding at that number or higher.
Over on Rue Saint Denis you can find some mid range priced hookers. They will want somewhere in the 50 to 80 Euro range most of the time, and a group of girls will often rent apartments and turn them into defacto brothels. There aren't really any legit brothels in Paris, these apartments would be the closest thing to them.
Bois de Boulogne is another known red light area, particularly around the park. Here you can find very cheap sex in Paris, but this is a pretty sketchy area. You can pay 20 to 30 for a quick blowjob or sex, and there are vans with mattresses in the back around the park where you can go in to do the deed.
Other known prostitute zones would be:
Avenue de Longchamp near Porte de Maillot
Bois de Vincennes
The 18th Arrondissement
Over in Belleville you can find some cheap Asian prostitutes on the street. They may not be quite as cheap as what you find in Bois de Boulogne, but they will be cheaper then on Rue Saint Denis or around Pigalle.
If you see some sexy Asian girls walking the streets or standing on the corner they are probably open for business. Just remember that cops know about all of these prostitution zones and are on the lookout.
The Red Light Districts In Paris
We just kind of covered them, but we need to dive a little deeper into the red light districts in Paris. Particularly Pigalle and Rue Saint Denis, these areas are known for prostitutes, strip clubs, sex shops, and scams.
In truth they are probably best to be avoided, but if you do go to a red light district don't trust any strangers who come up to you. They may tell you about a strip club or brothel because they will get a cut for leading you there.
Then the bar may try to scam you, charging you an exorbitant rate for a drink or ladies drink you bought. If you do go to any gentlemen's clubs in these areas always pay in cash, don't run up a tab, and confirm the price for everything before you agree to it.
Even then they may try to pull something. Overall you just need to be less trusting of others in these red light districts and if something feels off you should get out as soon as you can.
Maybe Happy Ending, Not Sex Massage
You might be able to find a happy ending in Paris but a sex massage will not be easy to come by. There are plenty of Asian massage parlors around town where a girl may offer a handjob at the end, but full service is going to be pretty rare.
Brothels are illegal and they do often crack down on new rub and tugs that open up. But if you see a smaller Asian massage parlor there is a good chance the girls will want to get a tip for a quick handjob at the end. Tipping more may help you get a topless or nude massage.
A few known rub and tugs in Paris that are known to be pretty reliable are:
Soleil Levant at 113 Rue de Charenton
Le Bain des Sens at 38 Rue de Tocqueville
Paradise Club at 3 Rue Laugier
Topless Cabaret's & Strip Clubs
The gentlemen's clubs in Paris are more like topless cabaret's then the American style strip clubs you might be thinking of. There will be naked girls putting on a dance performance, you don't often find girls twerking in a thong to rap here.
The strip clubs are also quite expensive, usually you need to pay a cover charge of 40 Euro's or more just to get inside. The drinks will be expensive, as will any lap dances. It kind of goes without saying but these gentlemen's clubs are not brothels, do not expect to get laid in the VIP rooms.
Some of the best strip clubs in Paris are:
Show Girls
Divan du Monde
Theatre Chochette is probably your best bet for seeing hot girls dancing naked and sexy lap dances. Moulin Rouge and Divan du Monde are both located in Pigalle and are more nude cabaret style shows.
Secret Square is like a topless dinner theater. Most of these are located near Pigalle and Rue Saint Denis.
Swingers Clubs & Sex Shops
There is a huge swingers scene in Paris, it might be more in your face then any other city on the planet. You can find échangiste clubs (swingers clubs in French) right out in the open near some of the most visited tourist spots in the city.
There are hundreds of these échangiste clubs around the city, they are also often referred to as libertine clubs so if you do more research on them be on the lookout for both words. No matter what you want to call them some of the best places to have group sex in Paris are:
Les Chandelles 1 Rue Therese, 75001
Le Chateau des Lys 103 Rue Marcadet, 75018
Le We Club 83 Rue Quincampoix, 75003
L'Overside 92, rue du Cherche-Midi, Galerie Le Sevrien, 75006
2Plus2 9 Boulevard Edgar Quinet, 75014
Taken Club 8, rue Le Regrattier, 75004
Le Fullmoon 13 rue d'Argenteuil, 75001
Le Pluriel Club 13 rue François Miron, 75004
Le Baron 6 Avenue Marceau, 75008
Le Mask 18, rue Feydeau, 75002
Rituel Foch 26 rue le Sueur, 75016
Le Moon City 34 boulevard de Clichy, 75018
Quai 17 15/17 Quai de L'oise, 75019
As far as sex shops in Paris to buy erotic toys, kinky outfits, BDSM and bondage gear, or any other fetish and adult products visit stores like:
Picking Up Single Girls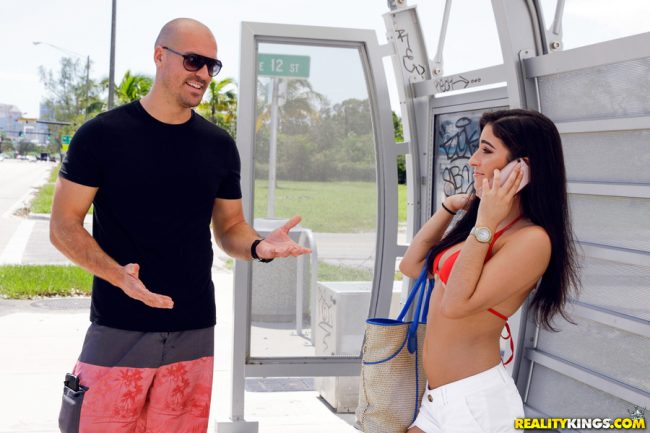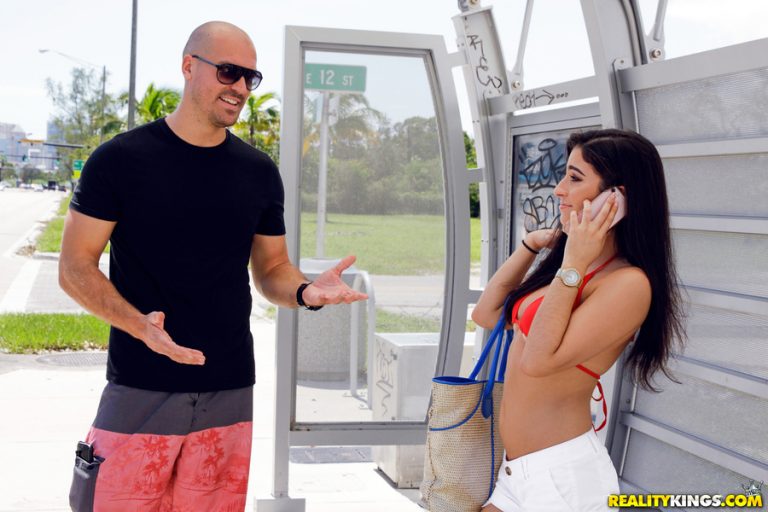 We have already covered the monger in this Paris sex guide, but what about picking up single girls? Not all guys are looking to pay prostitutes, and there is plenty of nightlife in this city where you can try to get laid for free.
As mentioned before this is a city that tons of tourists visit every day. In theory they should be pretty easy to hook up with, romance is always in the air here. The only problem is that many of them are coming here with their husband, fiance, or boyfriend.
There will be some single tourists around which should be your main targets, but the local French girls are pretty sexually open minded as well. We still suggest you try to locate yourself in one of the tourist nightlife areas, and the main nightlife district in town is Oberkampf.
That would also be the most expensive place to party with long lines, expensive cover charges, and expensive drinks. You can find more good nightlife around Marais, The Bastille, and in the Latin Quarter. Some of the best nightclubs and pick up bars to meet single girls in Paris are:
Meeting Slutty Girls Online
If you want to meet slutty girls in Paris try using Adult Friend Finder. This hook up dating site is a waste of time in many cities around the world, but not here.
There are over 1,700 active female users in this city as of late 2018, and thousands more all across France. This isn't really a site to meet your future soul mate, though anything is possible, it is more about hooking up and having casual sex.
We told you the Paris girls are sexually open minded, the sheer number of them on the site goes to prove that. Not all guys like to go out to try to pick up girls at bars, and most don't want to pay prostitutes. Adult Friend Finder will allow you to make contacts in this city before you arrive so that you know you will be able to get laid for free when you get here.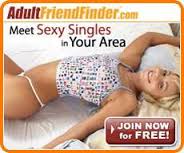 Good Luck Finding Sex In Paris
This Paris sex guide had a lot of options, but always remember that the fines for prostitution are steep here. If you want to monger the online hookers with many reviews will be your safest option, but even they are no guarantee.
The street prostitutes are sketchy, the Asian massage parlors are hit and miss, the strip clubs may not be what you are expecting, but at least they have plenty of swingers clubs to find a hot orgy. Overall this is a fun place to visit, but there are definite risks at play.
If you wanted to read about some easier places to get laid around the planet check out this travel guide for single men. Good luck finding girls for sex in Paris.