Finding An Erotic Sexy Massage In Manila
While the Philippines is generally not a great place to find your happy ending, at least have some options for finding an erotic sexy massage in Manila. Other cities in the Philippines are even worse for that.
If an erotic sexy massage in Manila is what you want then you will be much better off in Thailand or Vietnam. We have written about how those are the two best countries in Southeast Asia for a sex massage.
The Philippines is just generally not a good place to find a happy ending. There are plenty of massage parlors around but most of them are just straight up massage, and not staffed with the sexy Asian girls you are hoping for.
Generally if you can get a happy ending in the Philippines it will often just be a handjob. With Filipino dating sites being so easy why would you ever pay for a handjob?
However you are here trying to find a sexy massage parlor in Manila and that options here are definitely the best you will find in this country. Lets start with the one that is widely recognized as the best.
The MO of all these massage parlors is pretty much the same. You go in and choose the girl you want from the fishbowl/lineup. You head to the room and shower off, then have sex.
Don't expect too much of a massage to go on if one even does at all. They may call these place massage parlors but don't be fooled, they are brothels.
For a point of reference at the time of writing this you get roughly 48 pesos per US dollar. You can also read about all of the best ways to find girls for sex in Manila here.
Flight 168 Sexy Massage Parlor
Located next to the airport and connected to the Air Force One KTV this sexy massage parlor in Manila has been around for many years. They do a great job of keeping hot Filipinas on staff throughout the year (as does Air Force One) so you know you will be getting some quality here.
You will need to spend at least 1,200 pesos for the room, though more expensive rooms and packages are available. Then you will need to tip the girl as well, and most girls will ask for 1500-3k tip.
If you are looking for the sexiest Filipinas in Manila then this is a good place to go. They really do keep a very talented staff on hand. While the price is high, at least you are getting some quality at Flight 168.
If you want a cheaper option you can get a massage + hand job for roughly 1,500 total, just ask for that when you order.
Nuru Massage At Shogun Spa
If you are looking for a nuru massage in Manila then you need to head to Shogun Spa. If you aren't aware what a nuru massage is just head to your favorite porn tube and search for it. You are welcome.
You can find three different locations for your nuru at Shogun Spa, one each in Quezon City, Malate, and Pasig. You might need to request a lineup here or else they will just show you some pictures of the girls that might be 5 years old. Definitely better to check out how each girl looks that day.
Once you pick your girl the nuru massage fun begins. She will oil you both up and give you a nice body to body massage before the sex begins.
Don't expect to find as hot of girls here as you would at Flight 168, but the total price of around 3,000 pesos (2,000 to the house and a 1,000 tip should be plenty) isn't bad. Plus the nuru body to body massage adds to the experience.
Kremlin Sex Massage In Quezon City
Another of the sexy massage parlors in Manila that is connected to a KTV, this time Kremlin is in the Classmates KTV complex located in Quezon City. You can watch the sexy Filipina dancers and then head over to Kremlin for your 'massage.'
There are three different tiers of massage here and each one is on a different floor. Bolshevik is the highest tier with the sexiest girls and the nicest rooms.
The rates are 1,600 during the day time and rise to 2,200 pesos once the sun goes down. On top of the room rate most of the girls will be expecting around a 2,000 tip.
The other floors are a little bit cheaper, but the sexy Filipinas on the Bolshevik level are worth paying a little extra for. While the quality of girls will differ from day to day Kremlin comes the closest to Flight 168 when it comes to sexy Filipina girls working there.
We have also been hearing good things about Heiress Health Spa just down the road recently.
Sylvanus Massage In Pegasus KTV
Shocking, another sexy massage parlor inside of a Manila KTV. Pegasus is one of the most famous KTV's in the city, and Sylvanus is a good reason why.
The problem with this spa for men is that the hotter girls are generally working at Pegasus and not in the massage area. You can watch them and then go close your eyes and enjoy your sex massage though.
The nice thing is the price for a body rub is only 950, then the tip should be around 2,000. So it is one of the cheaper Manila sexy massages around, and every once in awhile some of the sexy KTV girls do end up over in Sylvanus.
Hopefully it will be your lucky day and you can find a stunner here. Don't plan on it, but it has been known to happen.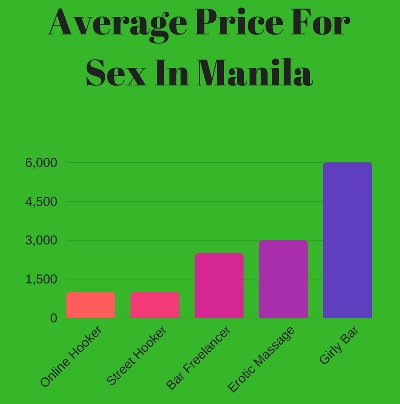 Abacca Prostate Massage
The most important thing to point out, before we even get started, is that you will NOT have sex at Abacca Massage. This is a rub and tug to visit for an actual massage, that ends with them touching you in your 'special place' as it says on their menu. It basically means a lingam massage.
You go in and get about 45 minutes of legit back, shoulder, and leg massage. Then they get closer and closer to your 'special place' and do a whole lot of teasing.
They call it a prostate massage, but really they just tease you and don't enter. Lots of ball rubbing and their hands are all over your lower regions. Then you flip over and get a handjob.
A few years ago the price for this was 700 total, considering they gave a good massage and you got some sort of release it was solid value. They raised the rate to 1,200 and now its not really worth it.
Also the girls don't get naked and you can't do any touching. Even if you offer to tip don't expect to get any extra services here other than a handjob. This eBook can help you plan the perfect first trip to monger in Manila.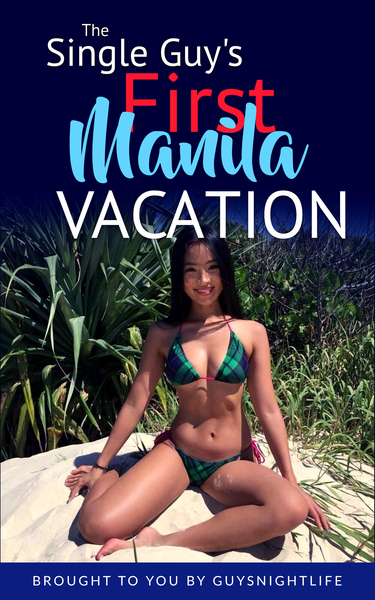 Massage Girls On Burgos Street
Now we get to picking up massage girls on the street. Burgos Street is the main girly bar area in Manila located in Makati. There are lots of girly bars here where you can barfine girls for around 3,000 pesos and pay another 3,000 in tip.
Outside on the street there are many girls in massage uniforms, and many in normal clothes. As you walk by all of them will offer you a massage, and if you say no they will then say 'extra service' to try and entice you.
There are probably 50-100 girls out here each night, and the line between 'massage' and 'hooker' is very blurry. If the girl is in a massage uniform then you can probably expect some sort of actual massage, but a happy ending will almost certainly be available.
They generally charge 400 or 500 for the massage, then will want 500-1,000 for a handjob, maybe 1,000 to 1,500 for a blowjob, and 1,500 to 2,500 for sex.
However that is all negotiable and there really are no rules. Some of the ones in uniform will be working for a massage parlor on Burgos Street so you can go use that room, or they will come to your hotel or apartment.
Next there are the ones in normal clothes offering you a massage, then when you say no thanks they say extra service so you know a sexy massage is available. In fact with those girls it is probably more sex that is on offer than massage.
That won't always be the case, some of them may give a massage, heck some of them may even be good at it. But for the most part you should just consider them prostitutes. You can also order an outcall nuru massage to your hotel room but it is pricey.
Good Luck Finding A Sexy Massage In Manila
We will say it again, this isn't a good country for a sex massage. Lots of Philippines expats just give up on trying to find one eventually, but at least you have some options in this city.
The 'best' options here are pretty expensive by SEA standards, and you aren't likely to even get a legit massage at them. There are hundreds of other cheap massage parlors around Manila, if you get lucky you might find a diamond in the rough somewhere, but don't count on it.
Where as in Bangkok many girls go the massage route planning on having sex with guys, in the Philippines it seems that many of the massage girls just think about the massage only and not the sex.
With how many freelancers there are around the Philippines that are pretty cheap paying 5,000 pesos at Flight 168 is a bit ridiculous. Now if you find a true stunner there then sure, but if there are no elite girls on your visit then you are definitely overpaying.
Online dating in Manila couldn't be any easier either. You can log on to Filipino Cupid or PinaLove and get a date any night of the week. Pay for her taxi, dinner, and some drinks and there is a very good shot she will end up joining you back in your room later on.
We didn't name the Philippines the easiest country in the world for online dating for no reason. All you need to do is be kind to the girls and not come off like a perv and you are likely to score.
If you are only in town for a short trip then a visit to an erotic sexy massage parlor in Manila isn't a bad option. If you are spending more time here then online dating is the way to go.