Finding Girls For Sex In Panama City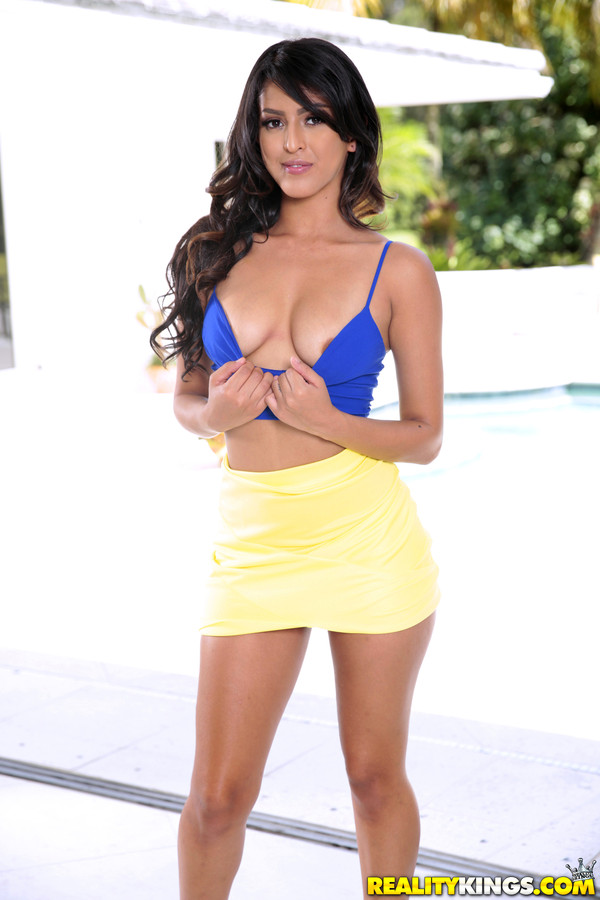 Not sure what it is, but Central America has some of the highest prices for mongering that you will find compared to the countries GDP. Finding girls for sex in Panama City is easy, but costlier than it should be. If you were looking for sex in Panama City, Florida this ain't the right post.
It is the same problem in Costa Rica, in both places you seem to pay a lot more for sex when you consider what the cost of living is. But if you want to find prostitutes here you are going to have to pay relatively big for them.
While prostitution is illegal it certainly isn't hard to find. However you will notice that the prostitutes look different than the normal Panamanian girls. That is because they aren't Panamanian, the majority are Colombian with some other Latin American girls mixed in as well.
So when you go to any of the spots here expect to see lots of Colombian, and that is not a bad thing at all since they are some of the hottest girls in South America. There are a few main ways to find hookers in here, and all three will work very well.
You can pick up freelance prostitutes at bars or casinos. You can also head to strip clubs and have sex in the VIP rooms. The massage parlors are pretty much brothels also, or you can try to meet hookers online as well.
Any of those ways will work, and they are the ways you should focus on. Lets with the freelancers and then move on to the other ways.
Meeting Freelance Prostitutes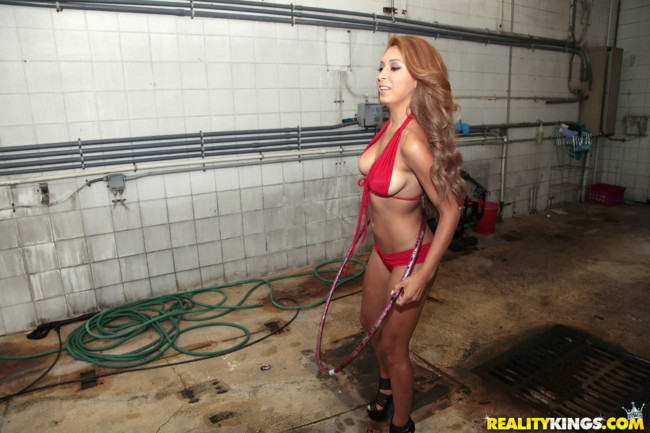 The Veneto Casino is probably the main pickup spot for freelance prostitutes in Panama City. The girls don't start showing up until after dinner, so during the day you are very unlikely to find anything.
But after dark they will start coming in, the majority of them hang around the main bar while others will stroll around or sit at the cheap slot machines. It is pretty easy to figure out who is working and who isn't.
If the girl looks like she is bored, killing time, and eyeing up every guy that walks by you just found a hooker. The other best spot for freelancers is just down the road at Habano's which is a pick up bar located near the Marriott right in the heart of the red light district here.
This is more of a late night place, so it might be better to go to Veneto early and if you aren't liking the scene move on to Habano's closer to 11pm. It isn't a long walk, or you can get a taxi.
Freelance prostitutes in Panama City are all looking to earn at least $100 for short time and many will hold out for $150-$200. At 9pm at Veneto the girls are unlikely to strike a cheaper deal because they still have time left in the night to earn more.
However the later it gets the more likely they are to not want to go home empty handed. Be sure to confirm whatever you want before going with them, if you want something like a blowjob with no condom mention that before you go.
Try and invite the prostitute in Habano's to come upstairs with you to the other bar. Then you can negotiate with her out of earshot of her friends and she might drop the price a bit.
A couple more streets known to have many freelancers on the street or in bars are Calle Pablo Arosemena and Calle Uruguay.
Have Sex In Strip Clubs In Panama City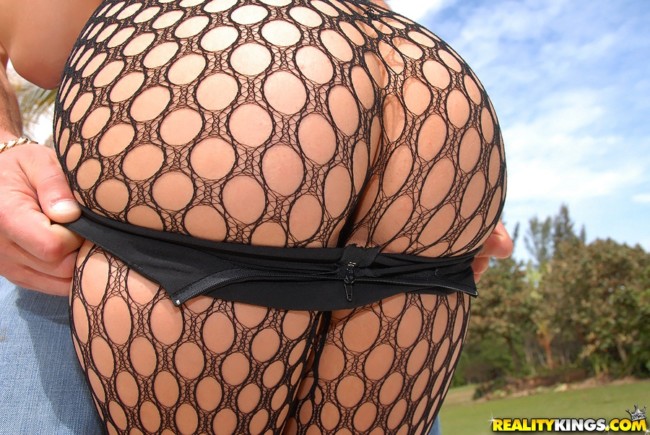 The 2nd best way to find girls for sex is at Panama City strip clubs. Right near the El Dorado Mall there are quite a few of them all walking distance from each other.
Like many topless and full nude strip clubs in the world if a taxi brings you there you will have to pay an inflated rate, so have him drop you off at the mall and then walk over. Or the Fantastic Casino is another landmark that they are near.
Some of these gentlemens clubs bill themselves as massage, others strip clubs, they are all pretty much brothels. We will mention some names of places but the names might change, that happens pretty often in this industry.
As long as you are near the Fantastic Casino in El Dorado you will have no problems finding what you are looking for. In this area you will find Miami Club and Crazy Horse plus some other places to watch not naked Panama City girls dancing.
There are also some strip clubs up by Veneto like EliteII but it is quite expensive with a high priced cover. Another expensive strip club where you can have sex is Le Palace.  At these two you might have to pay $100+ to the bar and then $200+ to the girl, they are not budget options.
Many of the strip clubs will have an entry fee, and be careful about ladies drinks because they can be very expensive. You don't need to buy a girl a drink if you don't want to.
If you were looking for cheap sex in Panama City you could go to Bocatorena which is a cheap brothel next to Le Mayor strip club. The price at Bocatorena will be around $20, and you can have sex at Le Mayor as well.
Erotic Sex Massage In Panama City
There are also brothels here that call themselves erotic massage parlors. They are also staffed with sexy Colombian girls and your happy ending is guaranteed.
In the El Dorado Mall/Fantastic Casino area you can find massage parlors like Golden Times, Gold Fingers, and the Caribbean Center as well as others.
Golden Times has been around for a long time and is probably the most popular erotic sex massage parlor in Panama City for the local mongers. The price is also roughly $100 at all of them, give or take $20 in either direction.
The nice thing is that they are all pretty close and you get presented with a lineup at each. So if you don't like the selection at one you can freely walk out to the next one. These massage parlors are your best bet for daytime action.
Meeting Hookers Online In Panama City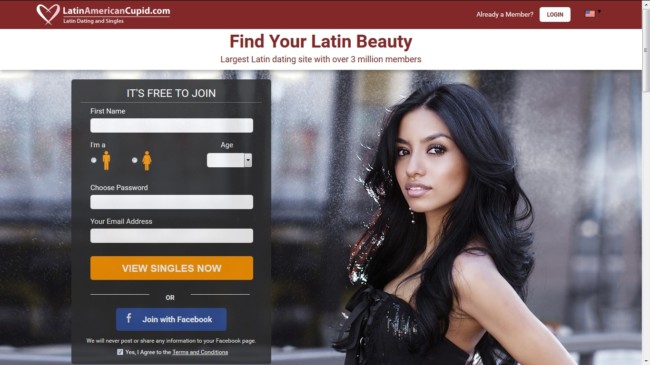 Hop on apps like Tinder or Badoo and they are going to be flooded with pros. Meeting hookers online in Panama City is really easy, if you see a sexy Colombian girl showing some skin in her profile pics you just found one. Call girls in Panama City will also use mongering keywords like 'escort' 'massage' or 'hotel service' in their profiles.
Many of the freelancers working at Veneto or the strippers working at Crazy Horse will be on these apps. You might be able to set up some daytime action with these escorts and since it won't be in peak times you might get a discounted rate.
You can also try to meet non pros on dating sites like Latin American Cupid. The nice thing about that site is you can use it in every country you travel too all around the region. Here is a longer post on meeting single girls in Panama City.
Since the hookers charge a bit too much here trying to find some dates isn't a bad idea. Trying to get free sex on Latin American Cupid is probably your best bet.
Good Luck Finding Girls For Sex In Panama City
It seems kind of silly to go to Panama City and pay Colombian girls $100-$150 when you can just go to Colombia and pay half that or less. If you are already in Panama City then it is one thing, but planning a vacation there doesn't seem wise.
If you are going to go then try to stay at the Veneto. There are much better value places around the world that you can read about in this eBook.
However when in Panama City hit up these main freelancer spots as well as the strip clubs and massage parlors and you will find some very sexy Colombian girls.
Good luck finding girls for sex in Panama City. There are hot ones out there for sure.