You may not think of somewhere like the United Arab Emirates as somewhere to monger, but finding girls for sex in Abu Dhabi will not be has hard as you think. It won't be as easy as finding sex in Dubai, but it certainly won't be impossible.
There are many prostitutes in Abu Dhabi and this sex guide will help you find them at various places around the city. A lot of them are Filipinas, but we will get more into Filipinas later because they are a major part of the scene here.
There are also other girls from different parts of Asia as well as Eastern Europe and some surrounding Arabic countries. Sadly there are no good strip clubs, or at least not that anyone outside of the wealthy elite are going to be getting into.
There are some brothels in Abu Dhabi but they change locations all the time and the cops are always trying to shut them down. Same with the erotic massage parlors, though escorts may provide hotel massage services for you.
There are two main ways to monger and find hookers in the Abu Dhabi nightlife so lets get to the first one.
Prostitutes In Abu Dhabi
Just like in neighboring Dubai the main place to find prostitutes in Abu Dhabi is at the nicest hotels in town. There are many wealthy businessman that come through town and the girls are definitely targeting them.
The hotels all know the deal and they are totally fine with it. They actually like it because having sexy girls around will help bring in new customers with deep pockets.
The prices are going to be quite expensive for these high end escorts in hotel pick up bars, but some of them can be very beautiful. They are not all Arabic, many are Filipina, Chinese, Thai, or Eastern European.
The AED is about 3.7 to 1 for every USD. So when they ask for 300-500 AED you are going to be paying somewhere around $100. The hottest ones may even ask for more but should go down if you negotiate.
You can find them all around the hotel but mostly in the hotel pick up bar or if the hotel has a nightclub you can look there. If these are out of your price range then there are some other ways to find cheap sex in Abu Dhabi.
On Hamdan Street, particularly around the Mercure Hotel you can find lots of street hookers. They will be all up and down this street at night, but the Mercure Hotel area will be the biggest hooker hot spot in town so you might want to book a room there.
There will be quite a few Asians here and they may offer you a massage but you know it is more then that. Overall the freelance prostitutes are the best part of the nightlife.
The hottest girls will be in the high end hotels, particularly the ones with nightclubs. Head to 49er's at the Dana Hotel which is probably the best place to find sex in Abu Dhabi right now.
Other good freelance prostitute bars are:
You can find some freelancers in the area behind the Salama Hospital on Al Mawjah Street. There will be cheaper options on the street.
You may be able to find some on dating sites as well, but again we will get into the sexy Filipinas in Abu Dhabi here soon.
Erotic Massage Parlors, Brothels & Strip Clubs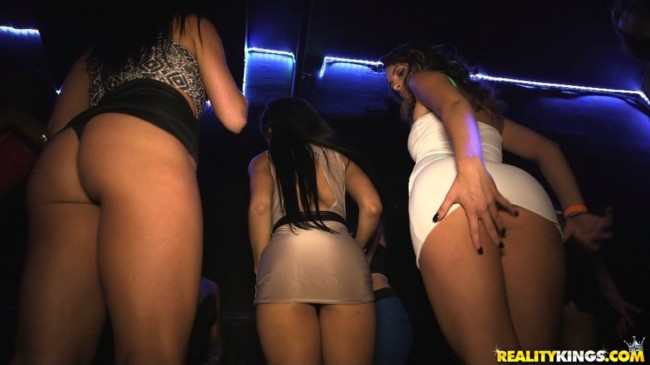 Sadly this is just not a good place for any of the above. It is pretty safe to assume the rich princes and oil tycoons go to some establishments where beautiful women are on display, but unless you are rubbing elbows with them you aren't going to find them.
There are some brothels and erotic massage parlors around town but they get raided often and the prison sentences in this country can be harsh. Prostitution is illegal but as long as you try and be discreet when you are mongering and don't cause problems you should be fine.
However if the cops bust down the door of a brothel when you are balls deep in some local girl who knows what will happen. If you really want to try one then you can ask a taxi driver but it isn't advisable. You can find one at Al Nahyan Camp near Dalma and Salam Street.
If you want a massage ask one of the sexy Asian prostitutes to actually give you the massage they will offer. It probably won't be a good one, but it is better than nothing.
That wraps up the mongering part of this Abu Dhabi sex guide, lets move on to some girls who aren't hookers that you can get laid with.
Filipina Girls In Abu Dhabi
There are thousands of Filipina girls in Abu Dhabi because it is one of the easiest places for them to get a job abroad. When you are at the hotels or restaurants you will see them working as receptionists, waitresses, or in housekeeping.
Filipina women are some of the friendliest people on the planet and many of them will be quite lonely being so far away from their families. They also will be sending a lot of their money back home to support those families and won't have much disposable income.
This means that if foreign men will be friendly and treat them to a nice dinner or drinks in the nightlife they will almost assuredly accept that offer. Not only are these Abu Dhabi Pinays very friendly but they are also quite horny by nature.
Turning any sort of a date with a Pinay into sex is not hard at all. While you could try hitting on them at work many will be to shy to want to exchange numbers with foreign men right there in front of their coworkers.
Instead the best way to contact the many Filipinas living in Abu Dhabi seeking foreign men is by using the dating sites. They are very active on Filipino Cupid and PinaLove even after moving there. In some cases more so after moving there.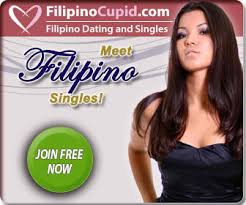 A lot of these girls will never have met a foreigner before and will have a whole lot of interest in doing so. They also may have spent the majority of their life being 'good girls' around their family and now want to have fun when their family doesn't know.
If you hop on Filipino Cupid or PinaLove you will be able to set the search specifically for Filipina women in Abu Dhabi and have many to chat with. Since there aren't many guys around that know about these sites the odds will really be in your favor.
When you message them don't talk about sex at all. Just be their friend at first, don't worry once a Filipina girl is comfortable with you the sex will come easily. Be a gentleman, joke around, keep the mood light, and then invite her to your room.
You also may be able to find some cheaper Filipina prostitutes on the dating sites. Many of these girls are working housekeeping and aren't earning much money. They send all of the disposable income they have back home.
Getting some extra money from you will make their lives a lot better. The Arabic women are not down with casual sex, so look for easier pickings. Another online dating option would be Adult Friend Finder, there are around 100 ladies in the United Arab Emirates who have logged on to this hook up site over the last month as of early 2018.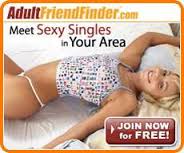 Good Luck Finding Sex In Abu Dhabi
While the mongering and nightlife in Abu Dhabi isn't fantastic you will still be able to find girls here. Pretty much all of the action will be with freelance prostitutes.
The high end escorts in the hotels can be stunning, while the ones on the street are much cheaper and you can find some gems there as well. The brothels and erotic massage parlors are probably best avoided unless you meet someone reliable in town that can show you to a good one. Hard to trust strangers though.
The Filipina girls are a great resource here and one that you should be sure to try out. There are many of them and they will be down to hook up with foreign men. Meet them online and you can get what you are looking for just by being a gentleman.
This eBook guide breaks down all the nightlife and mongering in Dubai and has a brief mention of places in Abu Dhabi. Good luck finding girls for sex in Abu Dhabi!