Finding Girls For Sex in Amsterdam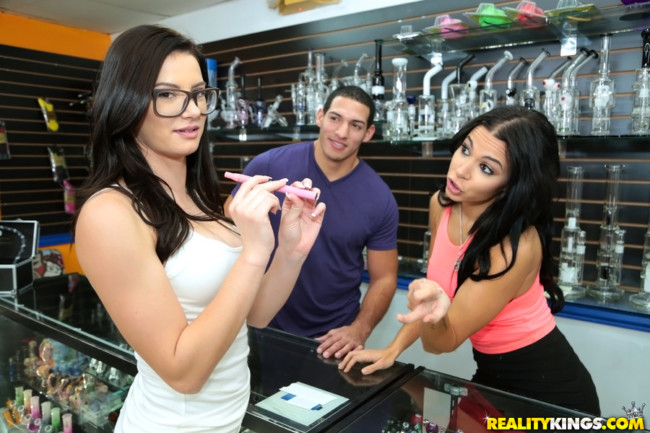 Amsterdam is well known for many things and one of them is their famous red light districts. The main one is called De Wallen and it is one of the top red light districts in the world.
This is the main place that guys go to find girls for sex in Amsterdam but it is far from the only place to do so. There are many other locations to choose from.
Being that it is legal and regulated this makes for a much safer way to buy sex for both the girls and the guys. You don't need to worry about police stings or girls ripping you off when you are going to a legit brothel.
Many of the working girls here are from Eastern European countries and there are even some sexy black or Latina girls as well. It is always nice to have variety and you get that here.
We named this as one of the best cities for a single guy's vacation because there are so many girls available and many of them are very hot. This Amsterdam sex guide will cover the world famous mongering and nightlife in detail.
You walk up and down the street and sexy girls shake their ass in the windows. When you see what you like you go inside and make a deal. You pick the girl you want and that is the girl you get.
The only real downfall is that the sessions are usually rushed because the girls have to pay a premium for the windows and want to get as many guys in a night as possible.
You can also try to meet hookers in Amsterdam online, but with the window brothels there really is no need. If you prefer to get laid for free instead of dealing with hookers check out our dating guide for this city instead.
Red Light Districts In Amsterdam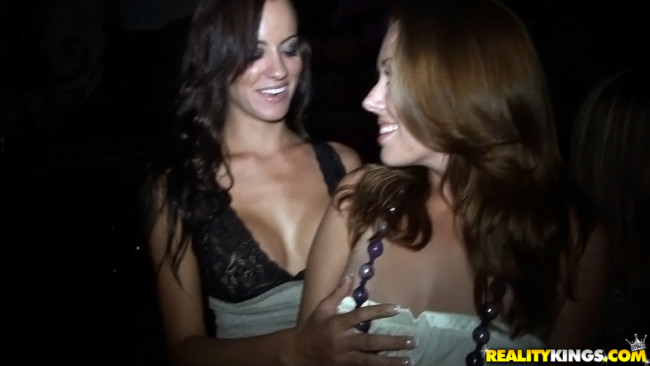 De Wallen is definitely the biggest red light district in Amsterdam and the most visited. The majority of the Amsterdam red light district videos on Youtube or other sites are of De Wallen.
This isn't some seedy area for prostitution down dark alleys, it is a nice touristy area right in the heart of the city near Central Station. There will be many gawkers on the streets taking selfies or videos.
De Wallen is the main area for nightlife where you will find the hottest girls but also where you will probably pay the highest prices. You will have no problem finding a sexy girl here and have to check it out if you are in town.
There are many nice restaurants around the area and there are lots of police to keep things under control. This is a much different type of place to find hookers then most places around the world.
Singelgebeid is a much smaller red light district that has cheaper prices but the girls are generally not as hot. One advantage about here is that there should be less tourists around.
There is an even smaller red light district near the museum quarter but you will have a lot harder time finding hot girls at that one. De Wallen is the place to be.
Be careful taking pictures on De Wallen as you are not allowed to take pics of the prostitutes in Amsterdam and people have had their phones and cameras confiscated for this.
Prices In Amsterdam Red Light Districts
The standard price is generally 50 Euro's but that only buys you a very quick session of about 20 minutes. If you go in the day or in non peek hours you might be able to pay a little less or get a little longer time.
If you are the type that takes awhile to cum then negotiate ahead of time. Don't get caught 20 minutes into your session needing to negotiate extra time or the girl will have all the leverage.
Some girls may charge more than 50 euros but its usually only the hottest girls that do that. Everything is always negotiable. Outside of De Wallen at the smaller venues you will have a better chance at getting a cheaper price.
There is an area by the old church where you can find black prostitutes in Amsterdam that will sometimes charge less. The hottest black hookers will be found in De Wallen.
If you are looking for ladyboys in Amsterdam then head to the area near the Redlight Bar or Butterfly Thai Cafe. There will be street streetwalkers in De Wallen but you should be careful if they come to your room.
Expats living here will be able to get better deals from some girls then the tourists get.  Sometimes they try meeting hookers online and hope to get a better deal that way.
You can find a little cheaper sex in Hague, but the girls may not be quite as attractive.
Topless & Full Nude Strip Clubs
Casa Rosa located at Oudezijds Achterburgwal 106-108 is probably the most known strip club in Amsterdam. They know how to put on a really good show here and have some very sexy naked girls dancing.
La Vie Deux in Thorbecke Square is another of the best strip clubs in Amsterdam. There are quite a few good topless and full nude strip clubs in Thorbecke Square and this would be a great place for you to start your night.
Bananenbar at Oudezids Achterburgwal 37 is another that has many sexy nude dancing ladies as well. Really though the best strip club in Amsterdam will change depending on which club has the best lineup at the time.
There are so many options around town that you really need to look around for yourself. The club that may have had the sexiest girls in March might be the worst by May.
In a city where you can find girls for sex so cheaply blowing a lot of money at these expensive strip clubs doesn't seem like the best thing to do. Also be careful of asking a taxi to take you to a strip club. It is much better to get dropped off at De Wallen and pick one for yourself.
The prices are pretty high for entry and drinks, you will likely pay more and get less then if you visited a window girl instead. Don't forget there are some live sex shows around as well.
Best Sex Clubs & Brothels In Amsterdam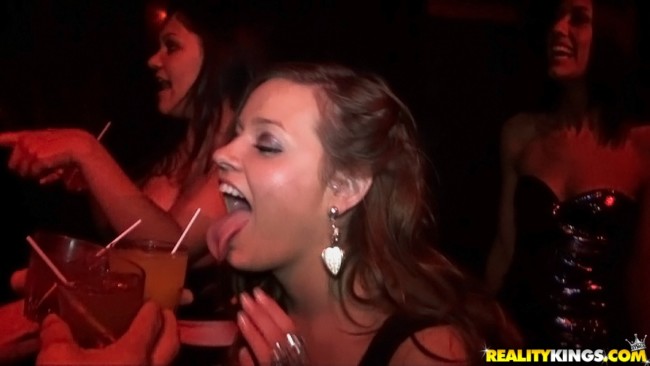 These are a much more expensive option then the window girls. Most of the sex clubs in Amsterdam will charge a big cover and then you have to pay more to the girl.
There is a good chance of getting ripped off at one as well. If you have money to burn then you can try out Club LV at Middenweg 144 or Golden Key at Overtoom 294.
Many expats living here don't see the point as these are generally tourist traps. If there weren't hundreds of sexy girls in window booths all around you then sure, but when there are why pay a cover to go into a sex club? If you do go make sure you walk up and don't have a taxi drop you off or you will definitely pay a higher entrance fee.
There are some smaller brothels in Amsterdam off the touristy areas in apartments that are actually much safer and better value then the sex clubs. Finding them as a noob will be hard, and you will only get a bit more time with the girl then you get from a window girl.
Really though why bother? The sexy window girls won't rip you off and you get to have sex with them. Why risk paying more for less in some shady sex club?
Erotic Sex Massage In Amsterdam
There are many happy ending massage parlors in Amsterdam but some of them can be a lot like the sex clubs. Getting an erotic sex massage is always fun, but they may not be worth it in this city.
They will definitely cost you more than a window girl and some have been known to only give a handjob and charge 2x or 3x as much as the window prostitutes.
Sure you may be able to get a body to body massage, erotic massage, Swedish massage, prostate massage, tantra massage or erotic sex massage but you also may not.
You are probably going to be spending 100-200 euros for a massage with happy ending in Amsterdam where as in Thailand you can get the same for 20 euros. Each city in the world has different prices for different things, and an erotic massage in Amsterdam is likely to be overpriced.
That said, if you really must try one you could give Amsterdam Love Houseboat at Oosterdok, 1011 TE a shot. There are also many places advertising online but how much do you really trust them?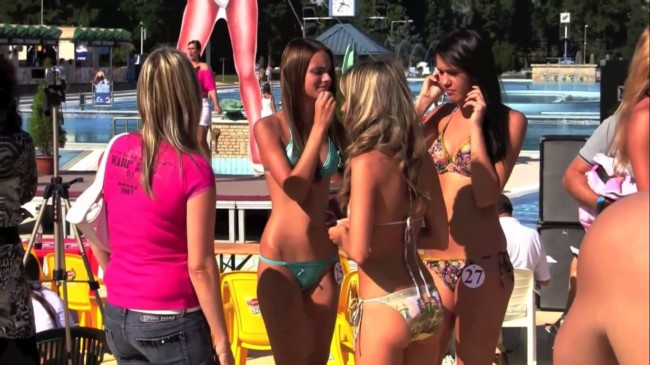 Where To Get The Best Weed in Amsterdam
While drugs aren't generally the subject of this blog we are talking about Amsterdam right? If you want to partake in some of the best buds in the world then here are some places to try out.
Green House Centrum at Oudezijds Voorburgwal 191 is a cool quaint coffee shop that always delivers with some of the best weed in Amsterdam. Bluebird at Sint Antoniesbreestraat 71 has some great weed and also great hash.
If you are looking to score some great weed in Amsterdams Red Light District then check out The Bulldog. If you wanted to try online dating to meet girls who aren't hookers use Adult Friend Finder.
There are a little under 1,000 active female users in this city as of early 2018 on the site. That means close to 1,000 slutty girls who are just looking for casual sex and friends with benefits relationships.
New York City has 20 times the population and less than 100 more female users than this city, if you want some easy sluts Adult Friend Finder is loaded with them here.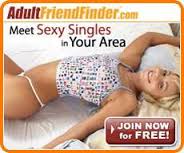 Good Luck Finding Sex In Amsterdam
Even for a noob a vacation in Amsterdam should be pretty easy to manage. Be careful in the strip clubs and sex clubs as that is where most of the hustles occur.
If you see a hot window prostitute head in right then or you may never get your chance again. Enjoy some of the great weed available and have the time of your life.
You should definitely finding girls for sex in Amsterdam! This eBook breaks down other great single guy vacation spots.