Finding Girls For Sex In Angeles City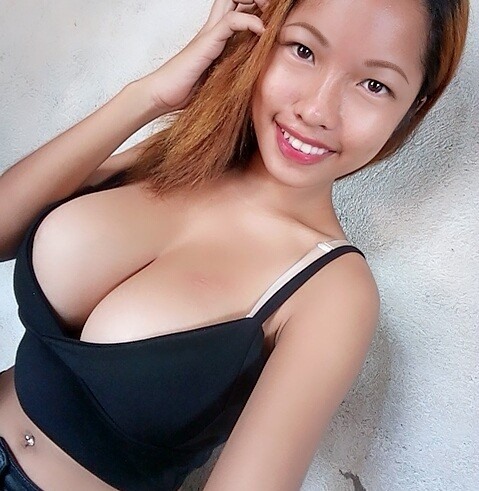 If you are looking for girls for sex in Angeles City you have definitely come to the right place. This is one of the best places in the world for single foreign men to take a vacation.
As our Angeles City sex guide will show there are many forms of adult entertainment here. There are so many girly bars and freelance prostitutes around that you could spend a week mongering here and not see 10% of the available ladies in town. New girls come in from the province every day so there are always new things to explore as well.
Outside of the red light districts there isn't that much to do though. There is a mall and some good western food because of all of the expats who live there, but not many other entertainment options. But what more entertainment do you really need when there are thousands of sexy Filipina bar girls around?
You can meet escorts online on the various Filipino dating sites if going out to bars or picking up freelancers on Walking Street isn't your thing, but there aren't any reputable escort agencies in this town. For reference $100 is roughly 4700 pesos at time of posting, rounding to make math easier.
The Angeles City Girly Bars
The main tourist area for girly bars in Angeles City is on Fields Avenue also known as Walking Street. It is not quite as big as Walking Street in Pattaya but don't worry there are plenty of hookers here for you mongers.
There are maybe 20-30 girly bars on Fields Avenue and another 10 or so in the immediate area. This is the most expensive place to monger in town, as well as where to find the hottest bar girls. Barfines are generally in the 2000 to 3500 peso range here. Some bars will even have different 'tiers' of girls with certain girls having higher barfines.
If you aren't aware how Southeast Asian girly bars work you can click there for a more thorough breakdown. Basically a barfine is you paying the bar an amount of money so the sexy ladies can leave with you.
One nice thing about AC is that tips are not mandatory though if you read the Philippines nightlife message boards many expats will tell you if the girl stays all night a 500 tip should probably be given.
You can also find many girly bars in Perimeter which is a smaller red light district only a short ride away, maybe a mile or two further down the same road. There aren't near as many bikini bars here and generally the hotter girls will be on Fields.
Perimeter seems to be more of a place for the Angeles City expats to hang out while most tourists stick to Fields Avenue. The prices will be a bit cheaper on Perimeter and it is also the main spot to find girls during the day.
There are far too many bikini bars to name in these red light districts and which bar is best will be determined by the lineup on any given night. Take a quick peek into a girly bar and decide if it looks like a place you want to stay.
If so buy a drink, if not move on to the next one. The only sex toy shop in town is located near all of the girly bars on Fields.
Hooker Discos In Angeles City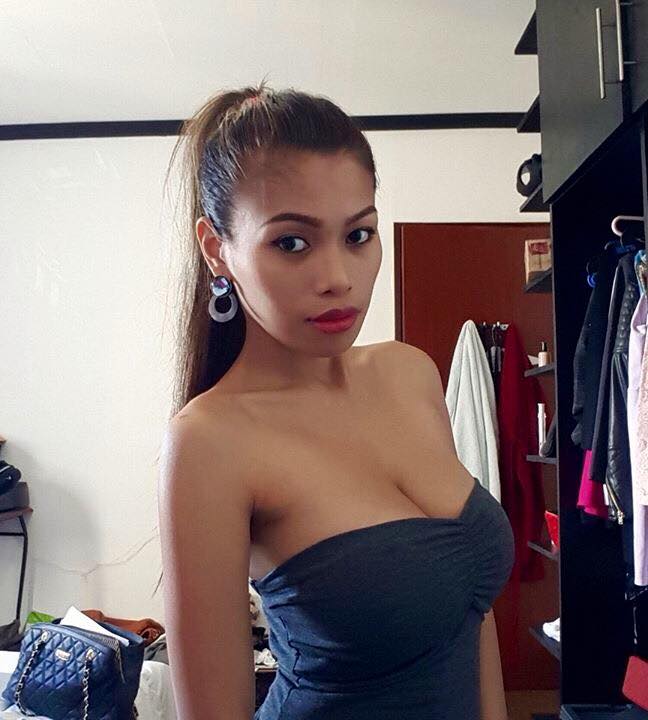 Without a doubt the most popular place to pick up Angeles City prostitutes is High Society which is a disco on Fields Avenue. Many of the ladies of the night working here would rather be freelancers then be tied down to a bar.
This means that some of the hottest girls you will find are freelance hookers and the best freelancers should be at High Society. This pick up bar has no cover on weekdays but on weekends it is 100 pesos.
The other main hooker disco in the red light district is called Sky Trax and it is up the street towards perimeter but pretty close to the Walking Street sign. Once again it is free on weekdays but has a 100 peso cover on weekends.
Those are the main two pick up bars and the only ones you really need to worry about. New nightclubs open up all the time but High Society has a pretty big strangle hold on the market.
With freelance hookers you can never say what the price will be. Some Filipina hookers will leave with you for 1000 pesos. Over the past year the 'standard price' seems to have risen to 1500 for many, and the sexiest ladies can charge more.
If you are looking for nightclubs in Angeles City then these will probably be your favorite spots to visit. The girly bars can get pretty boring while the atmosphere in the discos is much livelier.
Every once in awhile you might even find some good girls that aren't hookers in these clubs, but that is very rare and you should always expect to pay.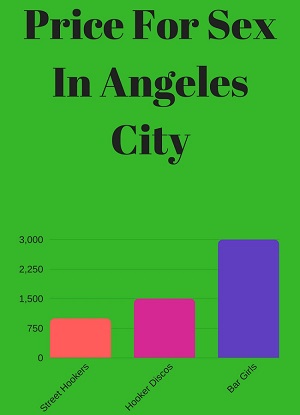 Street Prostitutes In Angeles City
There will also be many freelance prostitutes walking around the Fields Avenue red light district. Some guys will warn you to never go with these ladies of the night off the street but with the majority of them you don't have anything to fear.
Many bar owners hop on those mongering message boards and make up lies about the 'dirty freelancers' that must be avoided. There are many reasons why a girl may not want to work in a girly bar, but the bar owners make it seem like its the bars that don't want them.
In reality it is just a bunch of guys trying to steer your business to them. Should you take a bit of extra precaution with Fields Avenue street girls? Sure, but you don't need to avoid them.
You should be able to get any of them for 1000 pesos or less. If she looks too young check her ID and if she doesn't have one pass.
Overall they are pretty safe, just be a bit more on guard. If you choose wisely they are a great way to find cheap sex in Angeles City.
Also there will be many ladyboys in Angeles City around Fields Avenue trying to get drunk guys. They like to hang out in the darker areas so the guys won't know.
They are pretty easy to spot if you aren't to drunk though. For more tips on spotting a ladyboy you can click there and read more.
Freelancers On Dating Sites
Most of the girls you will find on the dating sites like PinaLove and Filipino Cupid in this city will be prostitutes. Meeting hookers online is a very easy and convenient way to set up a date, but there are no online escort agencies here worth using.
Many of the freelancers that you can find at High Society will be on there, and so will many bar girls. If you find them online they will probably go for a lot less then they would at the bar.
You can set up a short time session with an Atlantis bar girl for 1000-2000 whose barfine might be 3500. There are also some non pros on the sites but it is pretty safe to assume most girls are 'working' if there location is Angeles, and on PinaLove you need to search for Pampanga.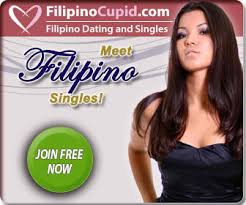 Erotic Massage Parlors In Angeles City
This is one aspect of the mongering that is severely lacking. There is no need to even attempt to find an erotic massage in Angeles City. You are going to be highly let down if you try.
Just like in Pattaya there are massage parlors all over the red light district, but that is where the similarities end. If you do find a happy ending massage it will likely only be a handjob and you can get one of those at a massage parlor right next to the 'Green Bottle Bar' on Perimeter just past Bretto's on the left.
But what is the point of a handjob in a city where there are so many available girls for sex? Many guys get duped by the girls in massage uniforms that hand out their business cards at the entrance to Walking Street.
Don't fall for it. Some of them can be pretty cute but they give the worst massages in town and with most of them the best you are going to get is a handjob for 500 pesos more. Again a handjob?
Some may have sex but they will want 1500 pesos most likely, you might as well be barfining a girl for the night. We all love a good happy ending massage, but this isn't the place to find it.
You are much better off spending some of your money on the better nightlife that Angeles City has to offer. Sadly erotic sex massage in the Philippines is generally a big let down.
Mongering Map
Even though this is about as easy of a city for a guy to figure out we created a simple and easy to read Angeles City mongering map. We noted plenty of places but the main spots to know are the Fields Avenue and Perimter red light districts.
Have Fun With The Angeles City Nightlife
That wraps up our Angeles City sex guide, the mongering and nightlife here knows no bounds and you are pretty much guaranteed to enjoy your time. You will have as many girls in your bed as you want to have and can afford to pay.
This is a great place for a single guy no matter how young or old he is. All that matters is that you have a little bit of pesos to give the sexy Filipina girls for their time and after that they don't care if you are old, fat, bald, blind, dumb or drunk.
There is a reason that so many retired foreign men are living here. You can live a really nice life there for a good price and always have someone to help warm your bed each night, whether it be a bar girl or a non pro from Filipino Cupid or PinaLove.
There are so many available girls for sex in Angeles City that it would never get old. If you want to read more about how to enjoy your time here check out this eBook guide.