Finding Girls For Sex in Bogota, Colombia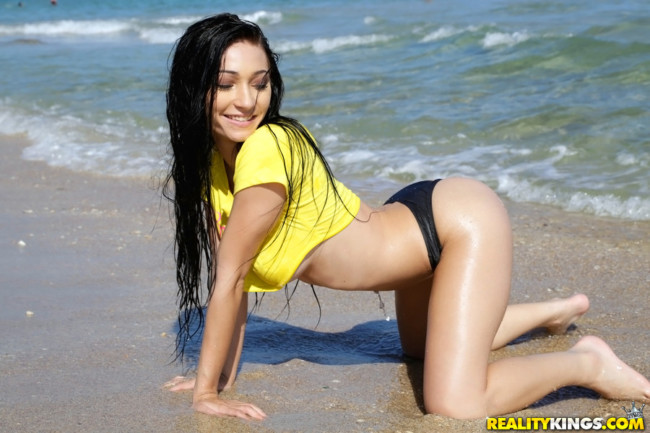 Thanks for checking out this guide to finding girls for sex in Bogota. As more and more guys travel to Colombia every year they are going to need some advice on where to go and we are always here to help.
You will definitely have plenty of ways to monger around and there are so many different types of brothels available. Sometimes they are a combination of strip club and brothel, other times it is an erotic massage spa and brothel, but at the end of the day there is plenty worth mentioning in this Bogota sex guide.
There is even a red light district called the tolerance zone where street prostitution is totally legal. This is where you can go to find cheap sex, or there also some nice chica nightclubs which are brothels as well.
Plus you have thousands of online escorts known as prepagos who you can find on various service sites and social media. In short if you want to get laid here that won't be a problem if you have a little cash.
We have already covered how to meet Bogota girls interested in foreign men that aren't hookers in that post. We will briefly cover them again here after we get through the various pay for play options.
Of course when you are in a new city and don't really know anyone using the best online dating site in Colombia is a great way to meet women before you arrive. Lets get some boring travel advice out of the way first before we get more into the adult entertainment.
Planning A Guys Trip To Bogota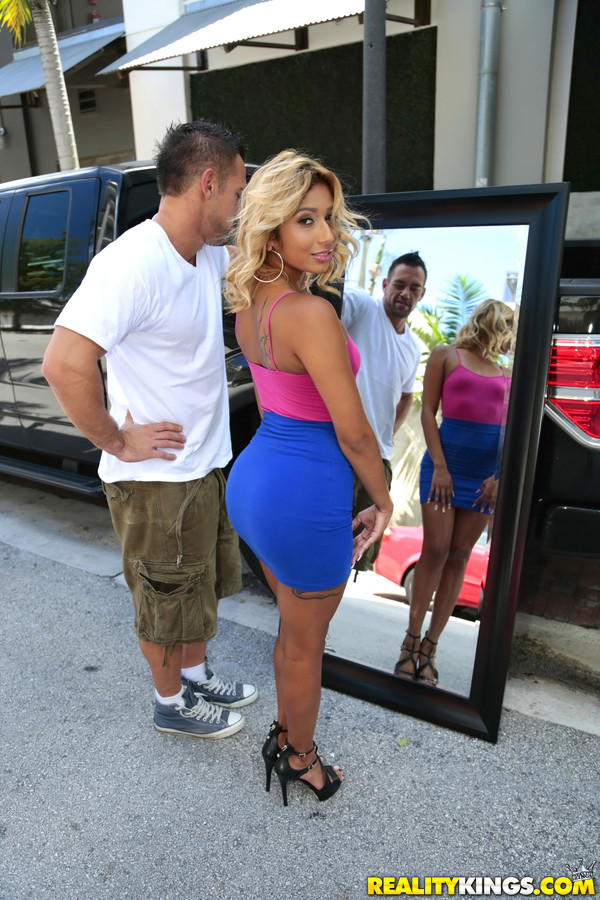 If you are going to take a guys trip to party in the Bogota nightlife there are many things you need to know. Colombia is a whole lot safer than it used to be, but that doesn't make it safe.
Try to limit your time walking on the street, especially at night. Use Uber to get around town, it is cheaper then taxis and much safer than walking.
The best areas of town to stay would be either in Chapinero or in the Zona Rosa. These two areas are both very close to each other only separated by a roughly 10 minute drive on Carrera 11.
Parque 93 is in Chapinero and is similar to Parque Lleras in Medellin. This would be a very nice home base for foreign men, but it is also the most expensive area of the city.
There will be plenty of nightlife and adult entertainment in Chapinero and even more in the Zona Rosa. Plus it is a safe area (for this city) where you should feel comfortable. Before we mentioned some erotic sex massage spas in Bogota, well many of them are in this part of town.
Tourists also often stay in La Candelaria so that is another option. Outside of trying to limit your time when walking on the streets the other thing you need to be wary of is leaving your drinks unattended.
Slipping drugs into peoples drinks and then robbing them is a pretty big problem in this country. Never let your drink out of your site and don't accept a free drink from anyone unless you saw it get made.
Not all hotels in this city are girl friendly, particularly some of the more budget or mid level options may want to charge a chica fee. Getting a condo off AirBnb can make it so you don't need to worry about sneaking ladies of the night back into your room.
Lastly, this city is high up in the Andes Mountains with an elevation of 8,600 feet. That means it is going to be colder than you might expect and it might take you a little time to get acclimated to the altitude.
Santa Fe Red Light District In Bogota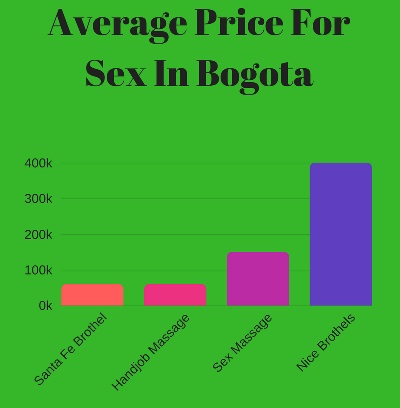 If you want to find sex in Bogota the Santa Fe red light district would not be a bad place to start. This is the 'tolerance zone' where prostitution is legal and has been since 2002.
There are actually plenty of areas around town where selling sex is legal, but this is the only one where street prostitutes are technically allowed to work. You will still see some in other areas, but this is definitely where ladies of the night are most prevalent.
Like in any red light district or adult entertainment area around the world this place brings out the sharks. If you visit here you really want to stick to the heart of the action, don't start wandering around sketchy side streets particularly at night.
You really want to stay between 23rd on the south and 24th to the north. Then stay between 16a in the west and 15th in the east.
The further you get out of this safe zone the more likely you are to run into trouble, and of course foreign men will be a prime target. There are lots of Bogota shemale prostitutes working here but they mostly stay on Calle 20 and 22 or further south.
The best street and the area where you will probably feel most comfortable will be on 16a. This is where the top brothels are like Fiebre and Paisa's, but more on them in a second.
You can take the Transmelinio to Calle 22 and walk but this isn't recommended, especially not at night. Use an Uber the first time you go at least then judge for yourself in the future.
There are some nice brothels, sex massage spas, freelance prostitutes and many love motels. If you want to find cheap sex in Bogota this would be the place to look but you need to be careful when you visit.
Chica Clubs & Brothels In Bogota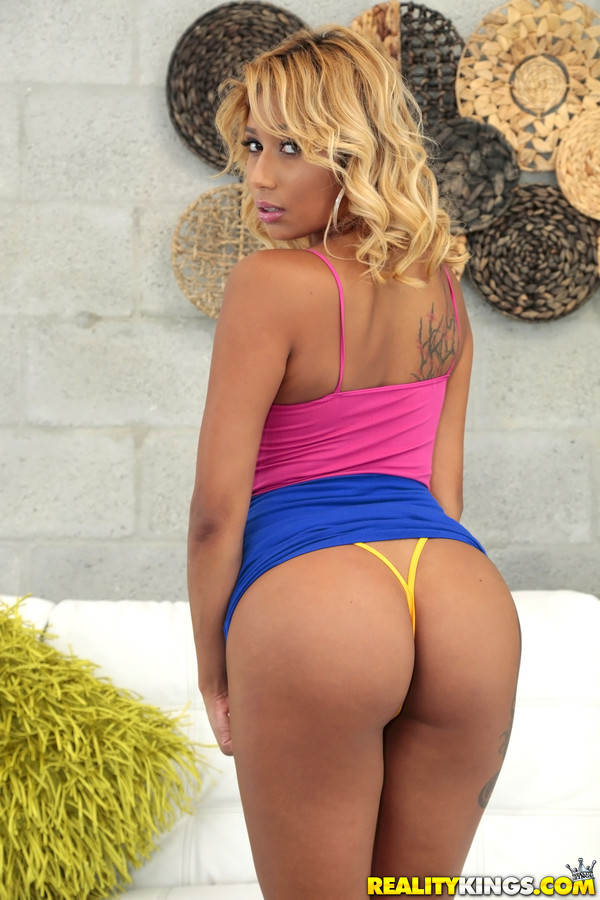 You might call these strip clubs, chica bars, or brothels but they are all pretty much one in the same. They should all have short time rooms on site where you can have sex, or you can pay a take out fee to allow the prostitutes to go back to your hotel or condo.
If there are lots of customers in these chica bars there will often be a Bogota girl stripping fully nude or dancing topless. If so you will be asked to give a small tip, 2k pesos is enough. That is the first time we have mentioned money and roughly 3k pesos is equal to $1 USD.
How much you will have to pay at a Bogota brothel can vary a lot. In the nicer clubs you will have to pay a large fee to use the room or to let the girl leave with you.
In the cheaper ones the fee might be smaller or non existent. Some of the best brothels in Bogota are:
Fiebre Club Carrera 16a
Troya Carrera 16a
Las Vegas Carrera 15
Piscina Carrera 15
Lido's Carrera 14
Lalo's High Class Inn Carrera 15
Lalo's International Nightclub Calle 83 #14
Bar Juan Pablo Zhivago Carrera 18
Pussy House Calle 61 in Chapinero
Las Divas Calle 61 in Chapinero
Paisa's, Fiebre, and Troya are all located on that safe street we mentioned in the Santa Fe red light district. They are right next to each other and should cost anywhere from 50k-80k to bang on site.
Paisa's and Fiebre both have solid reputations with plenty of girls and quality lineups. The more upscale clubs would be Lido's, Lalo's, Juan Pablo, and Pussy House.
Lalo's High Class Inn is very expensive, the beers will set you back almost 50k pesos and sex will cost at least 500k. Lido's should be in the 400k-500k range after the 150k short time room fee and what you have to pay the girl.
Somewhere in the 300k-400k range should be enough in Juan Paublo Zhivago, and Pussy House should be around 100k. It should be pointed out that these girls are allowed to charge whatever they want for their fee and while the short time room and barfine charges are generally set they can vary a bit as well.
It is no surprise that the best brothels for cheap sex in Bogota are in the red light district and the more expensive options are in the nicer part of town. There are additional casas all over the city which are small brothels with just a handful of women.
In Chapinero you can find many casas between Calle 62 and 72. This may not be the best city for mongering in Latin America but you do have plenty of options to choose from.
Erotic Sex Massage In Bogota
There are plenty of erotic sex massage spas in Bogota but how much of a massage you get will definitely vary as well. Sometimes they are just brothels and after a 5 minute back rub the girl will ask you to roll over.
Other times you will get the full hour of therapeutic service before the happy ending begins. At most of the places listed here a handjob is included in the spas price, though you may want to give a small tip when she is finished.
You can of course negotiate for a full service sex massage and most of the girls working here will be down for a bigger tip. Things can vary a bit from place to place but generally speaking a happy ending massage with handjob will cost around 60k-80k while a full sex massage will be around 150kish total.
Some of the best erotic spas in Bogota are:
Tantra Spa Calle 67 #15-10
One Relax Center
Absolut Spa
Abejitas Spa Carrera 14
Masajes Aabadesas Relajate in Zona Rosa
Zona Rosa Massage Carrera
There are also Mezzanines where you can find many erotic spas in the same building. They are a little more run down and closer to brothels than the above listed spas.
They have thinner walls and you will be able to hear what is going on in the room next door. A popular one is Mezzanine 13 on Carrera 15 #104-03.
Here there are a handful of different spas and you can get a full sex massage in the 100k-150k range.
Online Escort Services In Bogota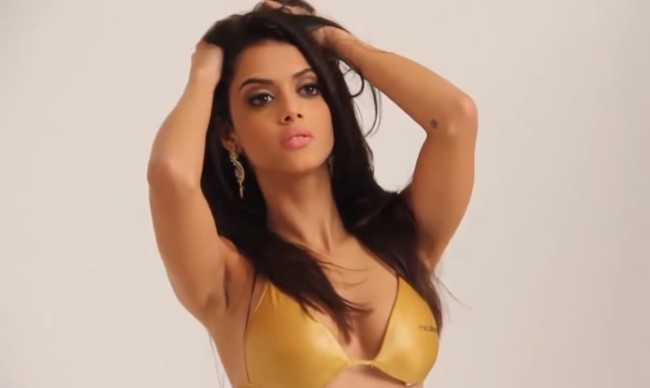 Prepagos is the local word for online escort and there are a whole lot in this city. Google any form of prepago/hooker/escort/prostitute in Bogota and many options will pop up.
In a city with so many brothels using an escort service is probably not the best option. There is a whole lot of variance when you are trying to meet hookers online.
You can't even be sure if the girls pictures are real or if they were taken ten years ago. There are also the additional safety risks of meeting women in private.
You can definitely have lots of success on sites like Mileroticos, Solita Spara Ti, and Photoprepagos which our considered the best online escort services in Bogota but it isn't guaranteed. At a brothel you can go pick and choose with the girls right in front of you.
Mongering Map
Here is a good Bogota mongering map that can help you find the best places to meet sexy girls in this city. You can click on it and zoom in if you want to get a lay of the land.
More Sex Talk
Now we will wrap up the prostitution part of the adult entertainment in Bogota. There is a whole lot to offer here but the prices are a bit more expensive than most other cities in the country.
That shouldn't really be a surprise though, that is common in all capitol cities and financial hubs around the world. Some additional sex related things you might want to know about are swingers clubs and sex shops.
You can buy kinky sex toys at Fantasy Shop, or you can also order fetish and BDSM products off Amazon to get them delivered discreetly. For swingers clubs you have a couple of options.
One is The Mansion where you can have group sex but many of the girls will be prostitutes. A popular bar in Bogota's swingers community is Inter Spa Swinger Bar.
They put on many different fetish events and it is a great way to get into the kinky sex scene in this town. If you wanted a topless strip club in Zona Rosa that isn't a brothel try Penthouse Club.
Meeting Single Girls In Bogota
Earlier we linked to our post on how to meet single girls in Bogota that aren't hookers which you should try to check out if you want some free sex. This isn't the easiest place to hook up with the hottest girls though.
You definitely notice a lot more nice cars and well dressed men here than other cities. But there are always some women interested in foreign men around.
This city has some of the best nightlife in Colombia and there will be no shortage of adult entertainment that isn't prostitution. If you stay in Chapinero or the Zona Rosa you will be right in the heart of it all.
Some popular singles bars and clubs in Bogota to pick up girls are:
But all you really need to do is walk around the areas mentioned here and see which venues have the best girl to guy ratios.
Meeting Colombian Women Online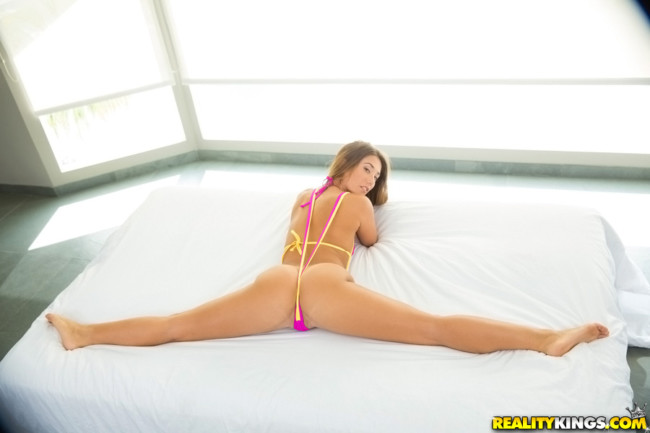 Not all guys like to go to pick up bars to meet girls. Especially not in a dangerous city like this that has lots of traffic, you might not even realize that this is one of the biggest cities in the America's.
Meeting girls online on Colombian Cupid can help foreign men stay out of the sketchy and congested streets. Start to pipeline a week before your trip and line up some dates.
Inviting girls to a dinner in Chapinero or Zona Rosa will be a big sell, and if you have a condo nearby it could be an easy transition back to your place. With that said Colombian girls are notoriously flaky so get as many numbers as you can, don't put all your eggs in one basket.
Then if all else fails you have brothels to fall back on, but if you put in a little effort on Colombian Cupid you should have a full dance card.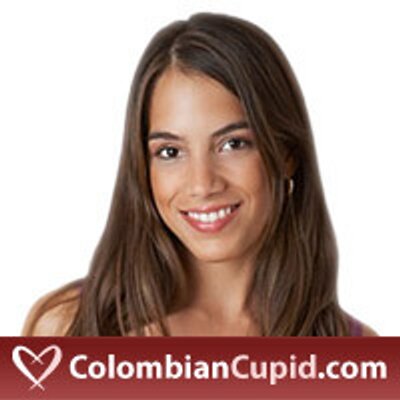 Good Luck Finding Sex In Bogota
As a single guy you can definitely have a whole lot of fun in this city. Just make sure to take proper safety precautions and try to hang out in the good part of town as much as possible.
Whether you want to try and meet non pro girls seeking foreign men on dating sites or hit up the numerous brothels you should really enjoy yourself. If you wanted to read more about how to get the most out of the nightlife in Colombia check out this eBook guide.
It covers this city plus all of the others that most guys will visit in the country. Good luck finding girls for sex in Bogota.