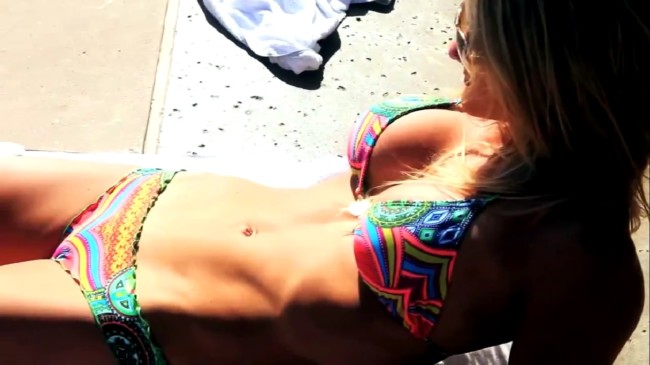 Finding girls for sex in Buenos Aires can certainly be done, but there are much better cities in Latin America for mongering. Whether you are looking for prostitutes or non pro girls this city does not have as much to offer as most.
This post will begin with the ways that you can try to pay for sex in Buenos Aires. The mongering options are pretty limited for a city this size, but there are some reliable brothels, strip clubs, and erotic massage spas you can visit for a happy ending. Plus online escorts are becoming more popular here just as they are all around the globe.
After we wrap that section up we will get into meeting girls that aren't hookers. If your goal is to be a playboy and have lots of casual sex you have again chosen the wrong city.
Girls in Argentina are notorious for being some of the hardest to score with in South America. You have quite a few things working against you.
Often times when you travel you will stand out which can help with the ladies. Well this is a very international city, foreign men don't have the same allure here as they do other places.
There are often 'gringo hunters' in many Latin American cities but people here have lighter skin so it doesn't have the same effect. And even though there is very good nightlife here it is extremely social circle oriented which makes picking up Buenos Aires girls at clubs pretty hard.
Overall this is a really cool city that you can have fun visiting, but as far as mongering or being a playboy goes that might be a different story. The best dating site in Argentina can help you to find dates, but it will take dates to convert them.
But more on that later, lets get the prostitution scene out of the way.
Paying For Sex In Buenos Aires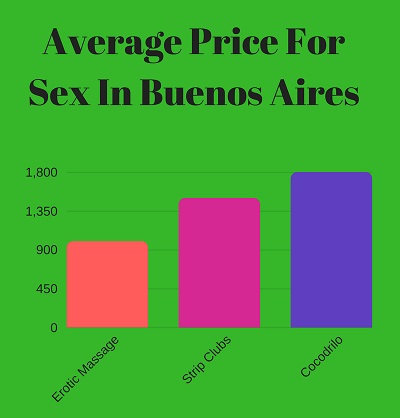 There is not one main red light district in Buenos Aires where all of the adult entertainment is located. That makes things difficult, but if you want to monger it can be done.
Depending on your budget the best thing you can do is visit one of the brothels in town. These can also be referred to as strip clubs or prostitute bars, but since you can have sex in them we consider them brothels.
If you can afford it the best option would have to be Cocodrilo located on Gallo 1311 in Palermo. This is a strip club up until around midnight or 1am, then all the action moves upstairs.
After 1am it turns into a combination of a strip club and brothel where you can have sex in the VIP rooms. The entry fee is 300 pesos and girls will expect to be paid anywhere from 1k-2k extra for sex. Drinks are also known to be pretty expensive here.
At the current exchange rate of roughly 15 pesos per USD that means it will cost $100-$150 most of the time. Not a place for cheap sex in Buenos Aires but you can find some of the hottest prostitutes in the city here.
Some other good brothels and strip clubs in town are:
Hippo
Keep
977
Hook
Paradise
Tributo
Madaho's
1743
The first four listed are probably your best options if you want some back room action. 1743 is a strip club only with no sex in the champagne room.
Not all of the girls at these places will be down to bang, be sure to make it clear what you are hoping for before you head to VIP. While the prices can be pretty expensive you can find sexy girls from all over South America working in them.
As far as street prostitutes go there isn't a very good scene here. Since there is no red light district there is no main place for them to wait around for customers.
The few areas where you might find them are pretty sketchy and overall you should probably just avoid them. Bairesgirls would be the best online escort site in Argentina.
If you wanted to check out the swingers scene in this city click that link.
Happy Ending Massage Spas In Buenos Aires
If you are looking for an erotic spa for a happy ending massage there are plenty to choose from. The key here is to look for the code word 'relax' when trying to find a spa.
If they mention a 'relax' massage then you know a happy ending will be available. However it should be pointed out that some girls may only want to give a handjob, a blowjob or full sex massage are not guaranteed.
Though if you visit the right ones they are effectively brothels. Some of the best erotic spas for happy ending massage in Buenos Aires are:
Barbaras Spa in Cardoba 1111, Piso 3
Magic Hands in Cordoba
Magic Hands in Cabildo 2134
Markus Day Spa For Men in Recoleta
Belgrano Brisa Massage in Esmeralda
Colegiales in Cespedes
Top Massage M T Alvear at Suipacha in San Nicolas
Armony Spa in Cerrito
Barbaras Spa has been in business for a long time and is generally thought of as the best. The price there will be 1,000 pesos, the others listed here should be similarly priced and anywhere from 800-1500.
If you get handed a flier on the street about a new spa nearby tread lightly. Some scams and shakedowns have been reported.
Meeting Single Girls That Aren't Hookers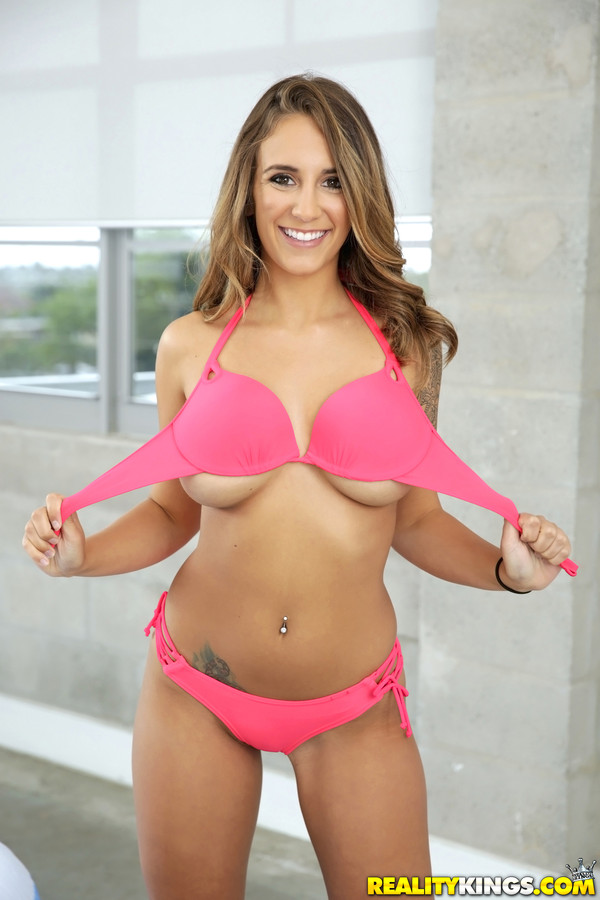 Not every guy wants to pay for sex, if that sounds like you then you will have your work cut out for you. If you are living here or are going to be spending a lot of time in town you will have a much better shot.
As we mentioned before things extremely social circle oriented. This isn't the type of town where you go out on your own, approach a single women, and expect one to join you back in your room.
Can cold approaches lead to one night stands? Sure, but it isn't all that common. There is actually really good nightlife here, it just isn't great for picking up girls and banging them on the first night.
You need to work your way into a social circle and play it slower. Many foreign men reading this will just be on a short vacation and not really have the time for that. It may not even need to be mentioned but the more Spanish you know the much better chance you will have.
If you are going to give it a go try and rent a condo off AirBnb in Palermo. This is the nicest and safest area of the city and there are lots of good date and party spots in the area.
Some good clubs and pick up bars to try and meet single girls in Buenos Aires nightlife are:
Since the nightlife is so social circle oriented you may want to try meeting girls at malls like Alto Palermo and Paseo Alcorta. If you can get them one on one you might have a better shot. Our next section plays into that as well.
Meeting Argentinian Girls Online
Any time you are in a tough place to get laid you need to take a mass volume approach. In a city like this one where you have a low percentage chance with most girls the best thing you can do is cast a wide net.
The more ladies you contact the more likely you are to find one that is looking for the same thing as you. It can be really hard to meet a lot of new girls in cliquey and social circle oriented nightlife.
Day game might work, but that is a slow and tedious process. That is where trying to pipeline on Latin American Cupid comes in.
This is the top online dating site in Argentina and in this huge city you know there will be lots of girls using it. Start to pipeline a week or ten days before you get into town and get as many numbers as you can.
If you took our advice and got a room in Palermo plenty of girls should be up for a nice dinner there. Then you can come up with a reason why the date should move back to your apartment that is just a short walk away.
We aren't going to tell you that this will work every time or that Latin American Cupid is a gold mine full of horny sluts. You still are going to have to put in the effort, but at least this way you are using your time and energy more efficiently.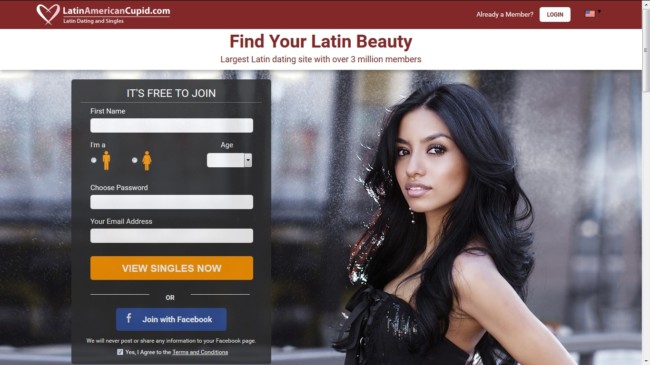 Good Luck Finding Sex In Buenos Aires
As far as cities and nightlife goes this is a really cool place. When it comes to mongering and banging lots of single girls that is a different story.
If all you care about is getting laid then there are much easier waters around. But if you are willing to put in the effort and contact a lot of girls (or spend a bunch of money) you can get what you want here.
If you wanted to read about some better mongering and single guy vacation destinations in Latin America check out this eBook guide. Good luck finding girls for sex in Buenos Aires.