Finding Girls For Sex in Cali, Colombia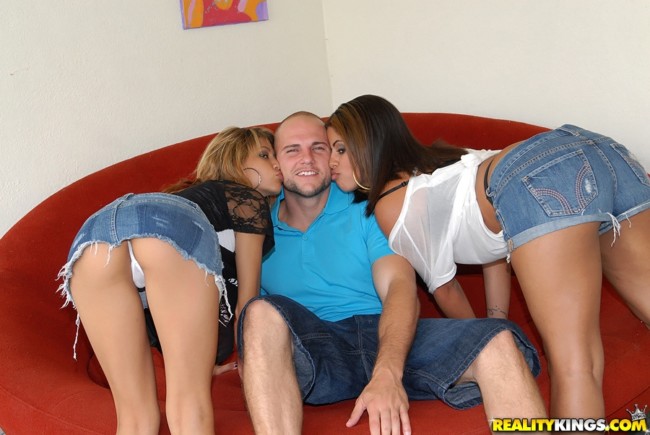 In this guide to finding girls for sex in Cali, Colombia we will try to detail all a single guy needs to know to take a great trip here. There is one main concentrated nightlife district and a whole lot of adult entertainment branching off from it.
Some may even call the Avenida Sexta area a red light district. The main thing to take from this Cali sex guide is that you want to try and stay as close to there if hot girls and getting laid are your main priority.
Not only is this the best pick up bar district in the city but many freelance prostitutes are out and about. Plus there are many brothels, strip clubs, and erotic massage spas as well.
We always have a bit of difficulty trying to differentiate between the different types of adult entertainment available in Colombia. How does one differentiate between a brothel and a strip club or a brothel and a men's erotic spa?
If there are sexy naked Cali girls dancing and you can have sex in a back room is this a strip club or a brothel? If a massage parlor is using therapeutic services as a front for selling sex then what is that?
So we are going to try to do our best to break these forms of mongering down into two sections. The first would be the strip clubs and brothels, and the next will be the happy ending massage spas and casas.
Casas are what the locals call brothels, and we think it is just easier to combine things in that way. In each section not only will we list many places that you can visit to find girls for sex, but also give links to further write ups in case you are interested in reading more.
One important safety thing to note is that you really need to keep an eye on your drink in this town. Colombian prostitutes are known to try and slip scopolamine in the drinks of foreign men to try to rob them later.
Any time you are around strangers you should do this, but in this city it is even more imperative. Also when you step out of the touristy area to venture to one of the mongering venues try and take an Uber the first time even if it seems walking distance, particularly at night.
We will include a mongering map later, but walking still isn't advisable. OK, lets get on to the fun stuff, and if you are the type that doesn't really like to pay for sex then you might want to skip to the end or check out our Cali dating guide.
Strip Clubs & Brothels In Cali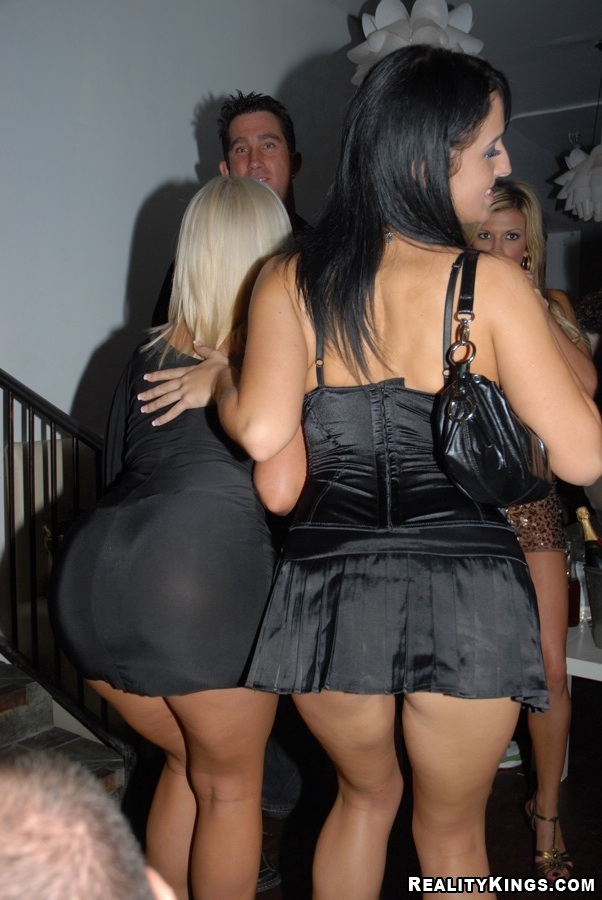 When we lump these two together you may not always see a lot of sexy naked Cali girls dancing at the strip clubs. The more customers there are and the more tips that are being thrown around the more likely you are to see fully nude or topless dancers.
But at any of the clubs listed here you can have sex on site or in a short time hotel either connected to the strip club or across the street. Again it is hard to differentiate between a strip club, brothel, and erotic massage parlor in this country.
We have listed these with the more expensive ones at the top and the brothels for cheaper sex in Cali at the bottom. Some of the best strip clubs to visit are:
El Escocés at Carrera 1ª No. 1-47 West (200k)
Calenas VIP in Menga at Calle 10 No. 38 – 84, (150k half hour)
Flores Frescas near the Sheraton (180kish/hour)
Clinica Del Doctor Amor is located at Ave 2N 23N-23 (100k half hour)
Calenas North on Ave 2a N in La Merced (100k half hour)
Dinas Club. Cra 50 No.10-31 (75k half hour)
Billar Bar Olympus. Cra 28 No.6-37 (60k half hour)
JC on Av 2 Bis N No.34 N 55, (60k half hour)
Billares Lomas. Ave 3 and No.71-25 (60k half hour)
Dona or Dora Conny at Calle 48 n No.3 cn – 34 (50k for hour)
Eventos Lizz at Ave 2 N No.19 N-65 (50k half hour)
Tuercas y Tornillos (Nuts and Bolts) at Calle 17 N No.5 N-33 (45k half hour)
Bar La 20 at Calle 20 No.7-42 (40k half hour)
Bar La 20 No.2 at Calle 20 No.7-131 (40k half hour)
Chicas del North on Ave 2 No.28 N 57 (35k half hour)
Cubans Bar located in El Piloto (30k half hour)
Generally these are the types of places where you go in to watch some sexy chicas dancing and have some drinks. Then when you find the one you like you head to a nearby short time room for your fun.
All the prices were listed in Colombian Pesos and at the time of writing this you get around 3k for every $1 USD. If you wanted to do longer time and have more than 1 round of sex you can pay extra or you could pay a small fee to the bar and then negotiate the rest with the prostitute.
Erotic Massage & Casas
We combine these two because they pretty much are one in the same. There are hundreds of men's erotic massage spas all over Colombia selling sex, and many quick sex brothels around called casas.
At any of the 'men's spas' listed here you should expect to be presented with a lineup of girls upon arrival. Then you choose the hooker you want to have sex with and go in for your massage.
A happy ending massage is guaranteed at any of these Cali erotic spas. How much of an actual body rub you will get will vary, often times they will just jump right into the sexual services, if getting a massage before or after is important be sure to mention that before you agree to the deal.
The prices at these casas should be pretty similar to what was listed above. Anywhere from 40k-150k, but mostly on the lower end. Some of the best men's erotic sex massage spas in Cali for a happy ending are:
Spa Relax Calle at 28N #6N
Mediterraneo at Calle 28 Norte # 4N-72
Oriental Spa at Avenida Roosevelt #26-43
Spa Divas Cali at Calle 11 #22-120
Calle Masajes at Avenida 2 Norte #24 N 63
Naru Tantra at Calle 34 Norte #2 BN 27
By the time you arrive in town some of the spas or strip clubs may have shut down. There is always a lot of turnover when it comes to brothels, but there are plenty here so you will find one pretty easily.
If you are having trouble just hop in a taxi and ask him to help you find a strip club, brothel, chica club, striptease club, or masajes erotico. Most taxi drivers will be up on the best places in the red light district because they will get a cut when they bring in a customer.
Street & Online Prostitutes In Cali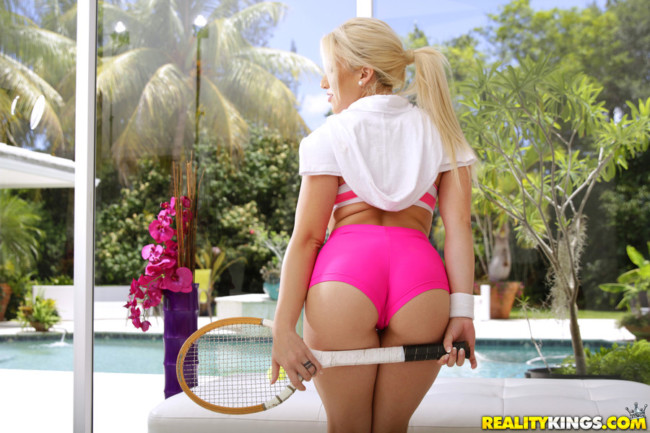 The best way to find street prostitutes in Cali is to hang out in the Avenida Sexta pick up bar district. There will be plenty of street hookers either on the street or moving from one pick up bar to another.
This is also the main area to meet girls who aren't prostitutes which can make things a little tricky. It is generally pretty easy to figure out if a girl is working and on the clock or if she is just out to have a good time.
The best site to meet Colombian escorts online is co.mileroticos. There are thousands of online hookers from all over the country, and if you want a good Cali online escort site you can try chicascalicaliente.
If you use Google you can find plenty more but this can be a bit risky. Definitely watch your drink when picking up prostitutes on Avenida Sexta or when in the room with any hookers.
When meeting call girls online move the chat over to Whatsapp and ask them for current pictures. Then make it clear that if the call girl from the photos isn't the one you meet that you won't go through with the deal.
More and more prostitutes are marketing themselves online these days and that trend should only continue. Just be smart about it and don't put yourself in sketchy situations.
It is impossible to say what the prices for these freelance prostitutes will be because they all set their own rate. The average price may be in the 100k-150k range, the hottest will charge more and the less attractive ones will charge less.
Remember that Avenida Sexta is a very touristy area so most of the girls will assume foreign men don't know the real prices. You will need to negotiate down, and if you can't get a price you are comfortable with find another.
Mongering Map
That wraps up the mongering section of this Cali sex guide. Next we will briefly touch on where you can buy sex toys and then move on to picking up girls who aren't hookers.
Before that though here is the mongering map we promised you. We have to admit that this was not an easy map to make and we could not find the exact locations for certain brothels, so instead of guessing we just left them off the map.
Best Erotic Sex Shops
If you want to spice things up in the bedroom then there are plenty of adult erotic sex shops in Cali. You can buy all of the kinky BDSM gear or sex toys that you need at:
Pantera Roja (multiple locations)
Erotismo Calle 6 #52A-35 C
Deseo Sex Shop at Av 8 15-46 N Cali
Kondomania Acnida Roosevelt #52A-59
Boutique ToDo Sex Calle 11 #10-52
Sex Shop Boutique Avenida 6N #18
Pick Up Girls At Avenida Sexta
The best part about this city for single men is that there is one concentrated red light district at Avenida Sexta. Pretty much all of the best adult entertainment in town is located right in this area, and that is why this is one of the best cities for nightlife in the country.
Get a hotel or AirBnb as close to it as you can, particularly if your goal is to pick up single Cali ladies who aren't hookers. Not only the local ladies either, there will be women from all over Colombia and the world partying here on their vacations.
We will list some specific pick up bars and nightclubs you can check out but there really isn't a need. Go out on 6th Street and head where the night takes you.
If you see a bar with a bunch of girls and not many guys then head in. You never know where the best spot may be on any given night.
With that said some of the best pick up bars and nightclubs to meet single girls in Cali are:
Colombian Women Seeking Foreign Men
If your goal is to hook up with Colombian women in Cali on your trip then why not start setting up some dates before you arrive in town? Sure, you could just head out to the great party hot spot that is Avenida Sexta and roll the dice, but why not have contact made with some sexy ladies before you are even in town?
You can hop on Colombian Cupid and meet women in Cali seeking foreign men for dating, marriage, or just a quick hook up. This way you can try to get free sex while you are in town without heading out into the nightlife in a city that has a pretty sketchy reputation.
Then use the mongering as a back up plan if all else falls through.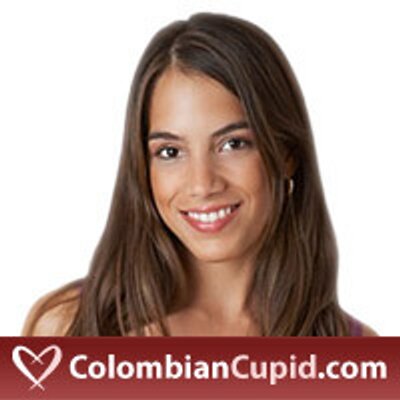 Good Luck Finding Sex In Cali
That is about all we got for this Cali sex guide. The mongering scene has a lot to offer and the most important thing you can do is get a room close to the Avenida Sexta red light district as possible.
That way you are either walking distance or a short ride away from all the best adult entertainment in town. No matter if you want to get a happy ending massage, see some sexy naked girls dancing, or pick up girls at bars finding sex here won't be hard.
If you are traveling all around the country then check out our Colombia men's travel guide. It breaks down all of the main cities a single guy might visit on his trip and of course this one is included.
Good luck finding girls for sex in Cali.