Finding Girls For Sex In Cebu City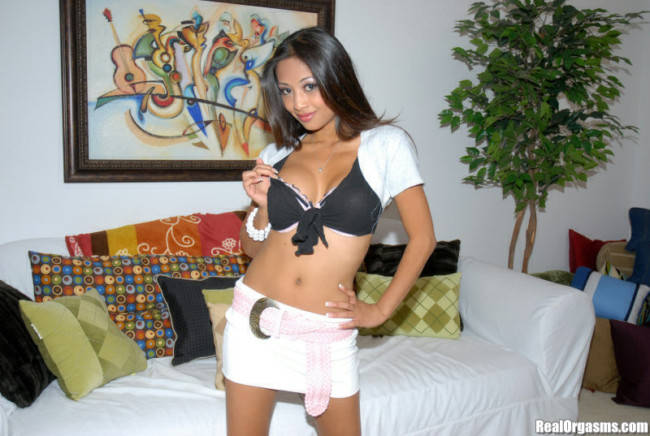 We need to do an update to our finding girls for sex in Cebu City post because the mongering scene has changed drastically. We didn't include this city in our best nightlife in the Philippines post before the shake up, and now we aren't sure what to make of it.
The main place to find the hottest freelance prostitutes has been J-Ave disco in Mango Square for the longest time. Well it has been torn down and moved locations, this Cebu City sex guide is in a bit of turmoil at the moment.
No one knows how the mongering scene will play out long term, the nightlife here used to be pretty easy to navigate even if it wasn't great. Now we will just have to wait and see how it plays out.
The good news is that the main things that make this city so great are still fully in tact. The Filipina dating sites haven't gone anywhere and meeting girls on them is still very easy.
There are still plenty of day game opportunities as well. We will start out by covering all of the pay for play sex scene first, even if what we write today might have changed by the time you read this.
If you don't care about hookers you might want to skip to the end or just check out our meeting single girls in Cebu City post instead.
Freelance Prostitutes In Cebu City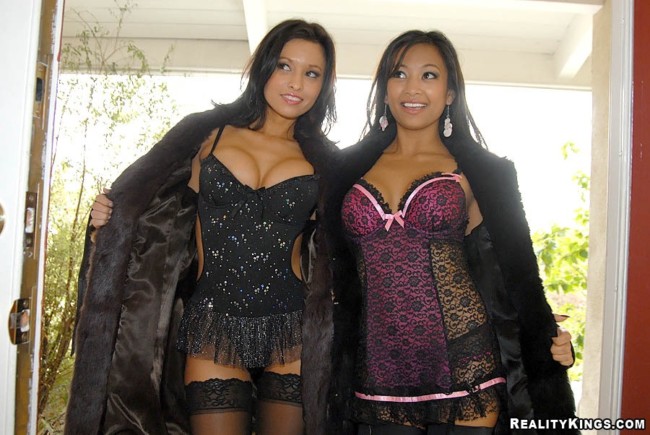 For years the standard advice to pick up freelance prostitutes in Cebu City was head to Ayala Mall during the early evening for a limited scene and then Mango Square at night. Mango was a very interesting place where you had the main nightlife area for locals and the main mongering and red light area in the same spot.
There was a courtyard when you first got there and then a bunch of pick up bars and nightclubs around it. In the courtyard there were as many as a hundred freelance prostitutes hanging out waiting for a customer.
The hottest ones were inside J-Ave Superclub, but as mentioned it got torn down. It reopened and is now called Oqtagon but changed locations to Mandaue near SM Cebu City not too far away.
This pick up bar is frequented by the Korean students living here learning English, plus prostitutes. It was one of the best places to find the hottest prostitutes in Cebu City and still probably is, you just need to hop in a taxi and ask him to take you to Oqtagon.
That is the new name and hopefully he is up on the scene, if not you can find a map here. The entry fee is 300 pesos and it has the same drink and food menu as before.
Reportedly Mango Square doesn't have near as many hookers around the courtyard now. You can pretty much strike it off your list if mongering was your goal.
They have moved back to Ayala Mall, particularly roaming the terraces on the upper floors. There were always a few doing this, now there are probably more.
You can also find street girls on Colon, particularly around the Colon and Palaez area. This is where you can find some of the cheapest sex in Cebu City, but it is kind of a sketchy area.
Overall what was already a pretty bad mongering scene took a big hit, no one knows where it will go from here. Luckily there are still tons of 'semi pro' Pinay women using the dating sites so meeting escorts online won't be hard at all.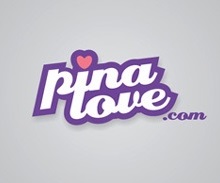 Girly Bars In Cebu City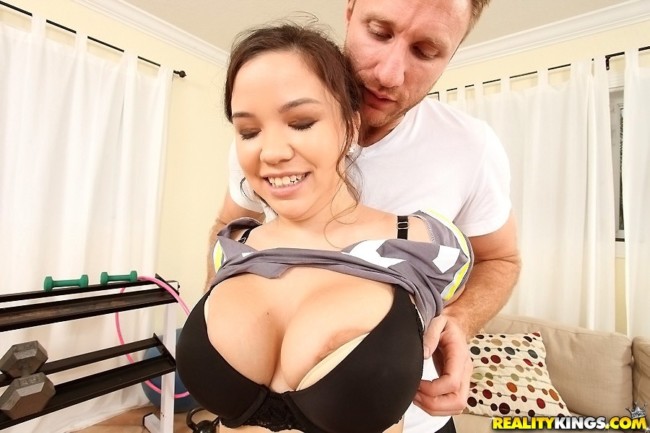 The Mango girly bars just down the street are still open so all hope isn't lost. If you aren't aware of what a Southeast Asian girly bar is like you might want to read this link so you know the slang.
Basically you go in, buy a drink, and watch some sexy Cebu City girls dancing in bikinis on stage. If you see a cute girl you like you can buy her a ladies drink to sit with you, or pay her barfine to allow her to go home with you.
The prices can vary from bar to bar but the ladies drinks are often between 150-250 pesos and the barfines can be anywhere from 250-400. Unlike in Manila girly bars you don't pay a big tip here, they are more similar to the ones in Angeles City where you might tip 500 at most. For a full comparison between mongering in Cebu and Manila you can check out that link.
There aren't too many bars to choose from here either, some of the most popular bikini bars in Cebu City would be Erik The Red, Planet X and Viking. There are also some more local style girly bars down on Colon where there are rumors of girls giving handjobs or blowjobs in the VIP area if you buy a ladies drink.
They can feel pretty sketchy though and if you aren't an experienced traveler or monger you might not be comfortable on Colon. If you are looking for the best KTV in Cebu City you can head to Arena.
It is quite a bit more expensive though, the cover charge is 200 and there is no cover at girly bars. The ladies drinks are 600 and that gets you an hour of the girls company.
If you want a private karaoke room that will cost 1500 plus the 600 for the girl. The barfines are a pretty ridiculous 8500 as well.
There are other KTV's around town, many of which are located in Mandaue.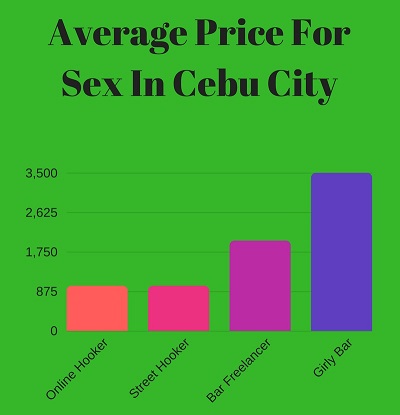 Erotic Sex Massage Parlors In Cebu City
Getting an erotic massage in the Philippines is not as easy as most countries in Southeast Asia. Most of the massage 'girls' are overweight middle aged women that have no interest in giving extra services and you probably wouldn't want extras from them anyways.
There are a few spas in Manila where you can go, but outside of that they are a waste of time. You can get a handjob happy ending massage in Cebu City at a place called 'Chuva Chuva' downtown but no more then that.
There have been some trip reports on the expat message boards about guys finding spas with erotic massage but they are paying 3000 pesos and the girls aren't attractive they say. There really is no point in it. If you are hoping for an erotic massage you are better off in Thailand or Vietnam.
There are many girls on the dating sites that offer 'massage services in your room' and you can be sure that they will involve extras. Masaji Spa is one that should work well.
Or these Cebu City erotic massage spas could work also:
Native Spa in Talamban
Stress Free Massage
K1 Spa
La Esperanza near Veles Hospital
108 Spa on Tres Borces Street
There also aren't many adult stores to buy sex toys in this city but you could head to Allycat Bouduir.
Meeting Non Pro Pinay Girls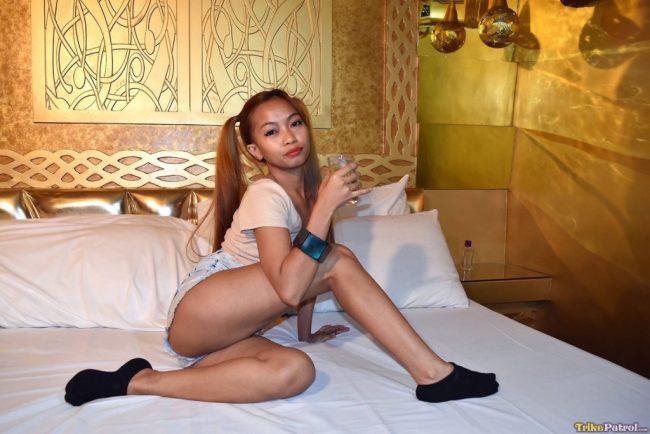 There are much better cities for prostitutes in Asia than this one. If you are just looking for mongering stick with Angeles City as it is much more user friendly there.
However if you want to spend a lot of time in a city and meet some friends with benefits then this is a great place to visit. You can meet single Pinay girls in Cebu City at any time or anywhere.
The easiest place for day game will be at malls. The best would be Ayala, SM Cebu City, and the newly opened SM Seaside that is just a bit outside of town.
There are plenty of smaller malls all over like J-Mall, E-Mall, Robinson's and more. IT Park is another place to meet girls during the day and early evening.
This is the business district of the city but there are plenty of restaurants and cafes where people hang out. Crossroads is just across the street and is another solid option. Then at night you will want to try and hit up some nightclubs that aren't frequented by hookers.
As we covered already nobody really knows how Mango Square will evolve in the future but as of now Holic is still open. This is the most popular nightclub in the city and a great place to try and pick up.
Other good bars and clubs to meet girls in Cebu City's nightlife are:
Most of the places listed in this section are pretty close to each other. For that reason you should do your best to stay as close to the Ayala, IT Park, and SM Cebu City area as possible.
The Waterfront Hotel and Casino is in a great location but might be a bit pricey. It is right across from IT Park and a short walk to Ayala. The best option would be to get a room off AirBnb in IT Park in buildings like Calyx or La Guardia Flats I or II.
This will have you in a prime location to meet girls, be centrally located, and also have a great line to use on the dating sites.
Online Dating In Cebu City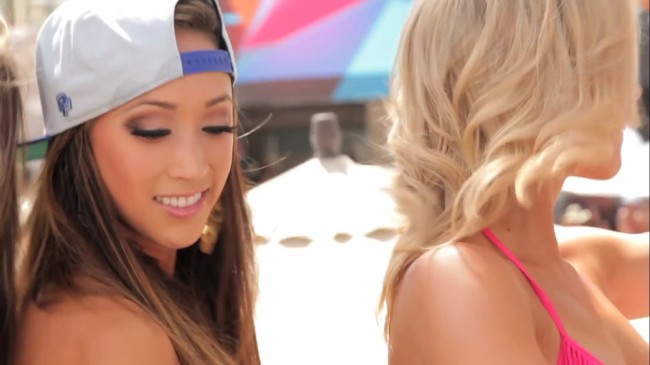 We named the Philippines the easiest place to meet girls for sex online. This isn't groundbreaking news, many travel blogs out there have been saying the same for years.
They are very active on the Filipino dating sites, they have a big time interest in foreign men, they speak good English, and they are quick to hop into bed. That is why this is a better city to spend a long time in, and not a great city for a quick mongering trip.
If you hop on sites like Filipino Cupid and PinaLove a week or ten days before you arrive and pipeline effectively you should have plenty of dates lined up by the time you arrive. Will all hook up on the first night? No, but many will.
If you take our advice about where to get a condo you can use the opening line of 'want to have a nice dinner with me in IT Park?' and most women will jump at the chance. Then after the meal have a reason why you need to go back up to your place and if they say yes good things should happen.
You do need to remember these girls are pretty flaky so don't put all your eggs in one basket. Pipeline as much as you can and get as many numbers from cute girls as possible.
There are so many single women in Cebu City seeking foreign men it own't be hard to set up a lot of dates. The longer you can be in town the more your time on Filipino Cupid and PinaLove will pay off for you.
If you want to find a serious girlfriend or just get laid with a casual hook up this is a great city to be in.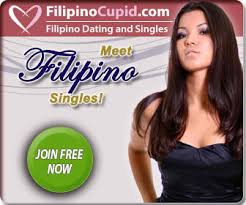 Mongering Map
Here is a good clickable mongering map that will help you get a lay of the land around town.
Good Luck Finding Sex In Cebu City
That wraps up this Cebu City sex guide, the nightlife has changed but it never was all that great to begin with. If you just want to monger there are many better options around, but if you want to meet some non pro or semi pro girls this is a great city for that.
If you only have a few days of vacation time then this isn't a great destination for you. Try to spend a few weeks here if possible and then you can see all that is really on offer.
If you wanted to read more about how to get the most out of the great nightlife in the Philippines check out this eBook guide. This city is covered in depth, as are all of the main cities and beaches guys will visit.