Finding Girls For Sex In Copenhagen, Denmark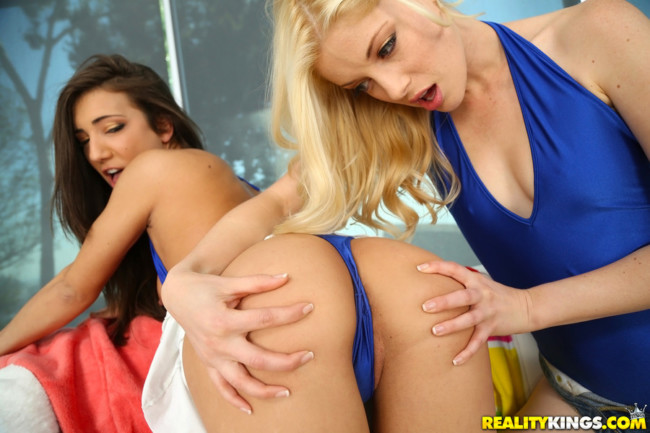 In this guide to finding girls for sex in Copenhagen, Denmark you will find out all you need to know about the mongering scene here. The epicenter of it all is at the Istedgade red light district so you may want to try to stay in this area of town.
This is where you will find many strip clubs, massage parlors, adult stores, freelance prostitutes, and some kinky clubs that we will tell you about as well. A whole bunch of the best mongering in the city is there and that is why most of our Copenhagen sex guide focuses on it.
But there are plenty of brothels spread around the city and you can meet hookers online as well. There are many options when it comes to paying for sex here.
Prostitution was decriminalized in 1999 so you don't need to worry about any legal trouble either. Not all guys like to monger so we will also give some tips on how to pick up Danish girls who aren't hookers as well.
They are known to have pretty strong 'bitch shields' when it comes to strangers approaching them on the streets. For foreign men on a short trip hooking up with the local girls might be pretty hard, but if you approach enough you might just find one.
Or you could try to focus your efforts on other tourists. Lets go ahead and start with the best ways to pay for sex first, mention which parts of the mongering aren't worthwhile, and then get to finding a good woman who isn't after your money. There is even a monger's map that will help you find the best adult entertainment around town.
All prices listed in this post will be in the local currency and you get a little over 6dkk for every $1 USD at the time of writing this. The more Danish you can speak the easier it will be to get laid, particularly if trying to pick up women who aren't hookers.
Brothels Are The Best Way To Monger
As the internet continues to evolve the mongering world this might not ring true forever, but for now the Copenhagen brothels are the best value in the city. They are a very easy and user friendly way to have sex with hot girls at any time.
They pretty much all have their own websites and many of them will be advertising on the various Denmark online escort sites, or you can just show up unannounced and be welcomed in. We are going to list quite a few brothels here, but they certainly are not the only ones in town.
Brothels are known to open or close up shop on short notice. Plus the girls will often change jobs either moving to a different brothel, becoming independent escorts, or giving up the sex trade all together.
That makes saying which is the best Copenhagen brothel kind of hard, but at the time of writing this some with good reputations are:
Mon Cherie at Bjerringbrovej 50
Cassiopeiastar at Ringstedgade 5, Underetagen, 2100
Romantica at Marstalsgade 6 Kld
Cluberotica at Nordre Fasanvej 271A
Retortgirls at Retortvej 64, 2500 Valby
Seductiongirls at Rodovrevej 281
Daisy Club at Spontinisvej 1, 2450 København SV
Copenhagen Sauna Club at Ålekistevej 230, 2720 Vanløse
Daisy Club would be a good one to visit if you have a thing for Asian prostitutes. The price for sex at Copenhagen brothels is in line with the price for sex at just about all of the ways to monger around the city.
The vast majority of the prostitutes in this city will charge somewhere between 500-1,000dkk for sex. If you wanted them for long time and multiple rounds then the prices might get above that.
Of course there are some rare exceptions that we will mention when we get to them. And there are some girls that are so hot that they can charge more, but expect anywhere from 500-1,000 most of the time.
Asian Sex Massage Parlors
There are many Asian sex massage parlors on Istedgade Street and more spread around the city. They are pretty much Asian brothels using massage as a cover, and most of the prostitutes are from Thailand.
Just walk around the Istedgade red light district and you will see many of them. Or if you see a massage parlor advertising on Backpage or an escort site then you know they give happy endings after the massage.
Expect to also end up paying 500-1,000 at them, and yes you can get a full service sex massage here, not just a handjob. Handjobs or blowjobs will also be given if you want to pay less.
A couple of specific Copenhagen Asian massage brothels to look for are Thai Massage at Tingvej 10 and Thai Goldfinger at Gammel Kongevej 3C Kl,th 1610 København V.
Thai Prostitute Bar In Copenhagen
There are more Asian prostitutes in this city than you find in most places around Europe. In the Istedgade red light district you can also find Thai Corner which is a Thai prostitute bar.
You need to buy them a 100dkk ladies drink for them to be able to leave the bar with you, and there are also rumors of a back room where you can have sex on site. The price will then be the same, somewhere in the 500-1,000 range to bang these sexy Asian ladies.
They also are known to employ a few Thai ladyboys as well. Speaking of kinky sex lets talk about a couple of clubs.
Fetish Sex Clubs On Istedgade Street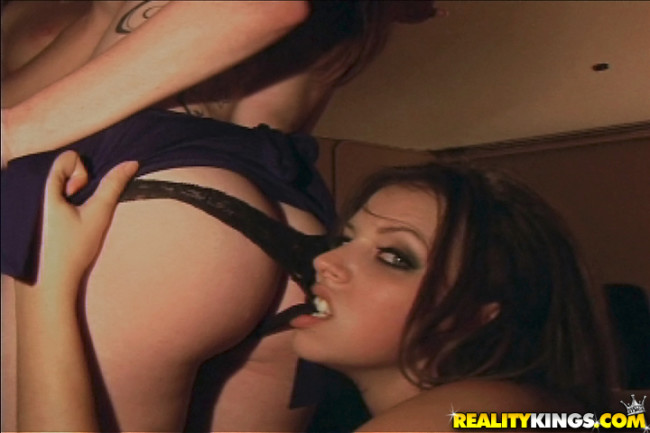 The Istedgade Street red light district has everything a monger could want and that includes some fetish sex clubs. They are known as Club 18 and Club 34, but they are not for the faint of heart.
Club 34 has a Thai prostitute bar upstairs and a bar downstairs with European strippers who are also hookers. There are porn viewing booths where you can bring any of the prostitutes for sex, again the price is the same as other venues.
There are some Thai ladyboys around as well. Porn is being played all over the place and there are some group viewing rooms where public sex has been known to happen, so if you are a voyeur you may want to check it out.
It is located behind a sex toy shop in the front and you have to pay a small fee to get to the back. Club 18 has a similar set up but it seems to be a little more popular in the gay and LGBT community.
You can also find ladyboys, prostitutes, and possibly some girls who aren't hookers here. If you are looking for glory holes or dungeon themed sex rooms in Copenhagen Club 18 has them.
Meeting Prostitutes Online
Meeting prostitutes online in Denmark hasn't caught on quite as much as it has in other countries around Europe. There are still plenty of online escort sites out there, but they are mostly run by agencies and you are never really sure what you are going to get.
The bait and switch is extremely common here and should be expected. Don't trust the pictures you see, ask for pictures of the call girl who will be coming over via Whatsapp, and make it clear that if it isn't her you won't pay.
You can Google online prostitutes in Copenhagen and be led to hundreds of sites, but how much you can trust them is another story. A couple that are known to be pretty reliable are escortguide.dk and escort-side.dk, but even on them expect fake pictures often.
For foreign men just on a short trip visiting a brothel is probably a better idea. If you are going to be here for awhile then they become more worthwhile since you might find a gem and be able to invite that sexy call girl over again and again.
Forget About The Strip Clubs
Sure, at Copenhagen strip clubs you can see hot full nude girls dancing and get lap dances from them. But in the best case scenario you are paying half as much as a brothel would cost to actually have sex, and in a worst case scenario you will pay a lot more and won't even get laid.
Most strip clubs here have a cover charge of 100dkk and a one drink minimum. Considering the drinks are very expensive at 100 also you are paying a lot of money to see naked strippers.
You could possibly have sex in the VIP room or get the lady dancers number and have her over to your place after her shift ends. More likely you will just buy her some absurdly expensive (1,000dkk) glass of champagne and end up getting blueballed.
If you do go then be sure to not run up a tab or pay with a credit card. If you pay for everything as you go you probably won't get scammed. Some of the best strip clubs to see naked Copenhagen girls dancing are:
In countries where prostitution isn't legal strip clubs serve a purpose. In Denmark they are usually just a rip off, but if you want to visit one Waterloo Nightclub probably has the best reputation of the bunch.
Mongering Map
That wraps up the prostitution part of this sex guide. Here is a good Copenhagen mongering map that notes the best brothels, strip clubs, sex clubs and pick up bars in town. Remember that you can find plenty of Asian massage parlors on Istedgade which is the main tagged area of this map.
Sex Shops & Swingers Clubs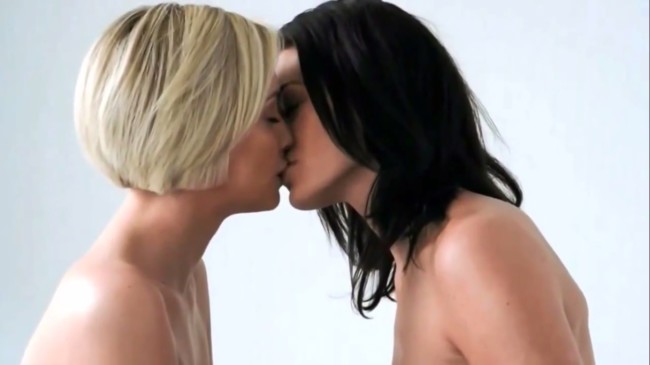 We already talked about Club 34 which is a combination of sex shop and group sex club. There are other places around to buy sex toys in Copenhagen like:
Lust at Mikkel Bryggers Gade 3, 1460 København K
Sex Shop Paradiss at Gammel Kongevej 95, 1850 Frederiksberg C
Homoware at kælderen, Larsbjørnsstræde 11, 1454 København K
Plan E at Istedgade 30 1650 Copenhagen
And if you wanted to visit a little less shady place for your orgy then check out some of Denmark's best swingers clubs like:
This link has even more info on the swingers party scene in this country.
Meeting Single Danish Girls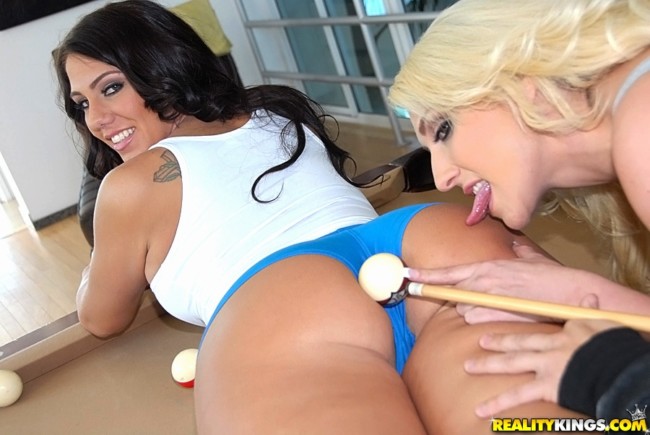 The local Danish girls in Copenhagen are not going to be easy to hook up with if you are on a short trip. As we talked about before they are known for having pretty strong bitch shields when it comes to strangers approaching them.
It isn't even really a sexual thing, they are known to be pretty liberal and down for hooking up. It is more that they aren't too keen on hooking up with strangers that they barely know.
That means you need to try to work your way into social circles, approach a lot and hope to get lucky, or focus more on picking up tourists. The girls from other countries are going to be on holiday mode and looking to have fun and possibly get laid.
Some of the best pick up bars and nightclubs to meet sexy ladies of the night in Copenhagen are:
Meeting Danish Women Online
If you want to meet women in Denmark online who are seeking foreign men there are a few sites you can use. This will come down to what you are looking for, a serious relationship or just to hook up and get laid?
For a serious relationship you can try out International Cupid. There should be some single women in Copenhagen using it, and if they are on that site they are probably interested in foreign men.
If instead you just wanted to hook up and have some fun then hop on Adult Friend Finder. There are over two hundred active single ladies on Adult Friend Finder in Copenhagen as of early 2018, and a couple hundred more around the country.
All of the women on that site sign up after they find it while searching for porn or sex on the internet. They want some no strings attached sex so why not be the one to give it to them?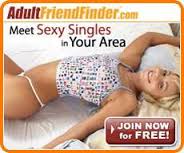 Good Luck Finding Sex In Copenhagen
There is a pretty good mongering scene here and most of it revolves around the Istedgade red light district. As time goes on meeting prostitutes online will probably take over, but for now the brothels and Asian massage parlors are the most reliable way to pay for sex here.
The non pro girls aren't the easiest to hook up with but if you can penetrate their initial defenses many will have no problem with letting you get laid. If you wanted to read about some places around the world known for easier girls check out this men's travel guide.
Good luck when trying to find girls for sex in Copenhagen, Denmark.