Dallas and Ft Worth are both very fun cities and you will surely have a blast if you live there or visit. There are many ways to find girls for sex in Dallas/Ft Worth and we will get to some of them here.
There are streetwalking prostitutes, erotic massage parlors, and great strip clubs to see sexy girls dancing naked as well.
When looking for girls you need to be a bit careful because prostitution is illegal and the cops do a pretty good job of cracking down on it. That doesn't mean you can't succeed if you look in the right places though.
Dallas actually is probably a better place to look for prostitutes though you can find some mongering in Fort Worth also. There are more streetwalkers while both cities have lots of online and erotic massage options.
The nightlife in Dallas is definitely thought of to be a lot better but the Fort Worth nightlife isn't too bad. You could try to meet hookers online in both cities.
Prostitutes In Dallas/Ft Worth
As is the case in most of the world prostitutes here are moving online instead of walking the street. You can still find streetwalking prostitutes out and about in Dallas pretty easily but it is harder in Fort Worth.
One of the best places to find streetwalker in Dallas is Harry Hines Blvd from Loop 635 to Walnut Hill. Polk St and Kiest Blvd is another popular place for hookers.
On Brauers Lane around 1900, Nine Mile road around 3300, Interstate 20 near South Lancaster Rd, and St Augustine Road are also street hooker hot spots.
Lancaster is also a hot spot for finding prostitutes on the streets of Fort Worth. Riverside Dr has many places where you can find prostitutes. From Berry and Rosedale also over by Riverside and Arlington.
Those are pretty much your best options to troll the streets looking for working girls. You will find hotter girls if you try to meet hookers online in Dallas/Ft Worth.
If you were interested in some adult erotic sex toy shops in the metro area check out that link.
Happy Ending Massage In Dallas And Ft Worth
Erotic massage parlors have popped up all over the US and these rub and tugs are thriving in these cities. There are hundreds of Asian massage parlors in Dallas/Ft Worth and many will offer a happy ending.
You can never be fully sure you will get a happy ending though. It can depend on the girls mood, if they have received any heat from law enforcement, or many factors beyond your control.
When price is mentioned that is just for the massage, extra services will be paid for by 'tip' and are negotiable. That said here is a good list of erotic spas in Dallas:
Bali Asian Spa
2570 Walnut Hill Ln
$60
Dupond Asia Spa
2644 Walnut Hill Ln
$60
Hula Hand
11308 Emerald St Suite 103
$60
Happy Massage
11441 N Stemmons Fwy Ste 125
$60
Red Rose Spa
2018 W Northwest Hwy B-1
$70
Sense Spa
11633 Harry Hines Blvd
$60
And for more erotic spas and rub and tugs in Fort Worth check out:
Body Sensations
505 N Main St
$160
Water Falls
2720 NE 28th St
$150
Oriental Therapy Massage
2815 S Cherry Ln
$70
Lucky Foot Spa
121 Rufe Snow Dr East 107
$65
Just as with looking for prostitutes in this area on the streets you are much better off looking for an happy ending's in Dallas then in Fort Worth. Don't forget to watch the best happy ending massage porn at Happy Tugs.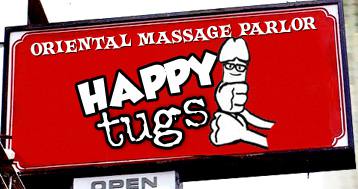 Best Strip Clubs
Hot girls from all over Texas go to 'the big city' of Dallas to try and make it big. That often doesn't work out as planned and many of these sexy college girls end up dancing naked in strip clubs.
This means that this city has some of the best topless and full nude strip clubs in the country with lots of smoking hot girls. You can't bang em, but you can enjoy looking at their sexy bodies.
The Club House is a very fun fully nude strip club in Dallas. It is also bring your own beverage so you can save money on drink prices and the cover charge is only 20 bucks.
Spearmint Rhino may only be a topless club but it has some of the sexiest girls. You will definitely enjoy your time at Spearmint Rhino.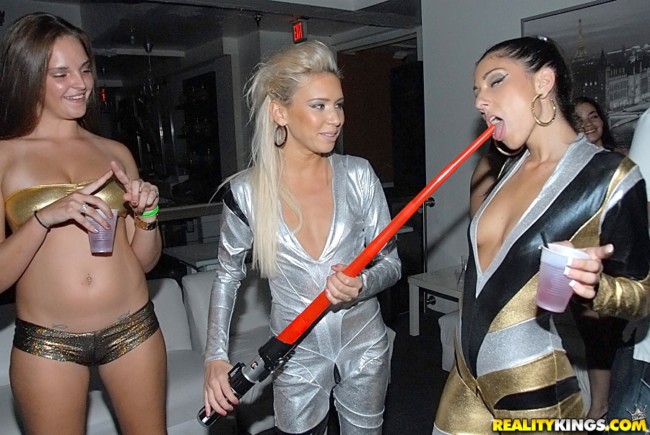 The Lodge is one of the most well thought of strip clubs and probably has the sexiest naked girls. If you are looking for a good strip club head to the Lodge. DG's Gentlemans club is also a big favorite of local residents.
Bucks Cabaret is probably the top strip club in Fort Worth but Baby Dolls gives it a good run for its money. While the strip clubs in Dallas are generally a bit better Bucks and Baby Dolls ain't to shabby.
A couple other strip clubs in Fort Worth you could try out are Pin Ups, Fantasy Ranch, and Chicas Tejas. You never know which one will have the hottest naked dancing girls on any given night.
While Adult Friend Finder isn't worth using in many cities around the globe that isn't the case here. There are over 800 active female users in this metro area alone as of mid 2017.
All of these girls find the site when bored and lonely at home looking at porn. That means they are some of the easiest to hook up with you will ever find.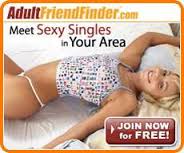 Good Luck Finding Sex In Dallas/Ft Worth
There are many great ways to find girls for sex here. Generally you are going to have a better time in Dallas, but that doesn't mean you shouldn't try in Fort Worth also.
One problem is the prices can be pretty high. If you take a quick trip over to enjoy the mongering in Tijuana you surely will be impressed. But until then good luck trying to find girls for sex in Dallas and Forth Worth.