Finding Girls For Sex In Ensenada, Mexico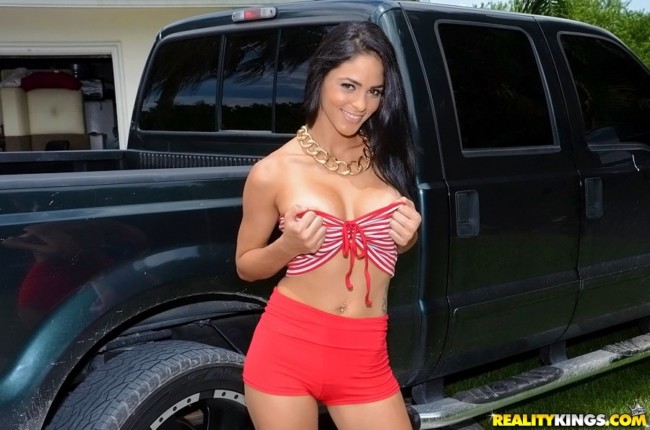 Finding girls for sex in Ensenada, Mexico is easy if you know the right places to look. More and more guys are traveling south of the border these days, and it isn't always just a quick hit to Tijuana.
There isn't a huge red light district here, but there are plenty of sexy Mexican girls around to keep you satisfied, especially for a short stay. That is just if we are talking hookers, if you are interested in chasing tail that you aren't paying for then there is plenty more.
It seems like the best way to monger and pay for sex in Ensenada is strip clubs, and one stands out above the rest. It is a bit pricier, but you can find the hottest girls there.
Luckily there are a lot of topless and full nude strip clubs located near each other in one red light area. Hotel Santo Thomas is nearby them so you should either stay there or find a cheaper place nearby.
There are also some street prostitutes around the areas where the strip clubs are, and of course you can meet hookers online. If you prefer non pro girls use the best dating site in Mexico to meet them.
We will get into all of the options, but lets start this Ensenada sex guide out with the strip clubs.
Paris de Noche Strip Club In Ensenada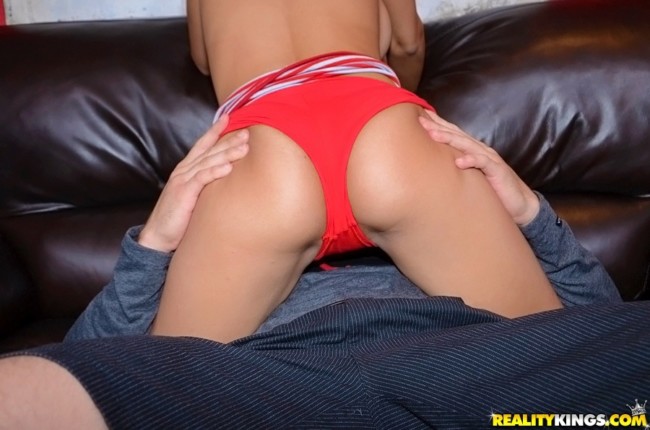 If you talk to expats in town or guys that make frequent trips they will probably tell you that Paris de Noche is the best strip club in Ensenada. It has been open for a long time and has a pretty solid reputation for having sexy naked girls and not ripping off customers.
That second part is pretty key, strip clubs world wide are some of the biggest rip off joints you will find. Padded bills, fake drink prices, you need to be on guard when inside them. Which of course isn't easy when you are drunk and staring at titties.
Like most strip clubs the hotter Mexican girls will show up later at night. We won't fully confirm but will just say rumor has it that you can have sex in the VIP room for somewhere around 1500-2000 pesos. That will buy you 30 minutes of time.
There are a couple of other topless and full nude strip clubs right on that same street so if you don't like the selection at Paris de Noche check them out. Not too far away you can find Charlie's Bar which is another gentlemens club.
You can also pay a barfine like in Southeast Asian girly bars and have the girl come to your hotel if you prefer. This will cost a bit more, but things between you and the girl are always negotiable.
Freelance Prostitutes In Ensenada
If you want to try and find cheaper sex in Ensanada the freelance prostitutes that hang around outside these strip clubs will be a solid way. This is probably a bit riskier than banging in a strip club but think with your big head instead of the small one and you should be OK.
They may not be in your face, but if you notice girls just hanging out around there then they probably are waiting for a customer. Since they are freelancers there is no way to say how much they will charge but 500-1000 pesos should be enough.
Particularly on the street corner Primera and Miramar. Anthony's is a bar where you can find prostitutes also.
You can also hop on dating apps like Tinder which will have lots of prostitutes on them. Mx.mileroticos is the biggest Ensanada escort service site, but you can find online hookers on all sorts of dating and social media apps.
Online call girls will put mongering keywords like 'escort' 'massage' or 'hotel service in their profiles.
Picking Up Single Girls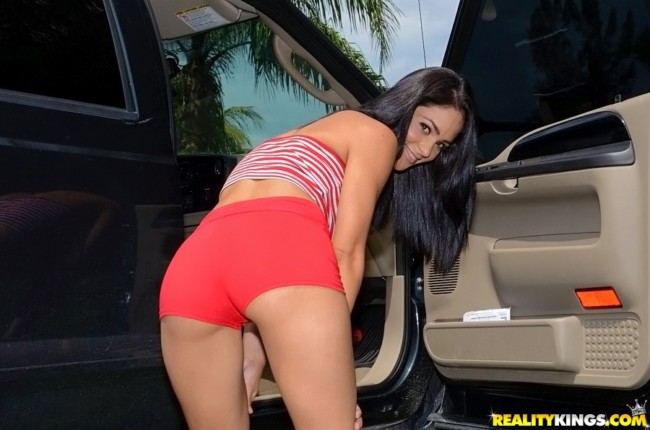 What if you don't like to pay for your play? But you also don't want to go out in the sketchy Mexico nightlife and have to hope to survive?
If that is the case then you need to log on to Mexican Cupid. This is the top online dating site in Mexico so you can use it as you travel all around the country.
Start pipelining before you reach every city and then you will already have dates lined up when you arrive. This is a great way to meet single girls in Ensenada, just sign up a week before your trip and check out the available girls.
If you like what you see go ahead and register, if not if cost you nothing to check it out.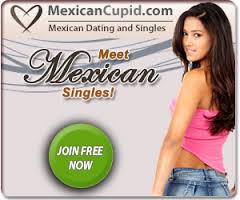 Good Luck Finding Girls For Sex In Ensenada
We didn't really include this city in our GuysNightlife best cities for Mexican girls post but it doesn't mean it isn't worth a visit. It is just a short bus ride away so if you don't like the scene you can always go back.
Just head to Paris de Noche or other strip clubs in Ensenada and you will find many sexy girls. Try to meet hookers online, or meet good girls on Mexican Cupid and take them out on a date to Mango Mango.
If none of that is working out you could also hop in a taxi, lots of times massage parlors are used as fronts for brothels. So just ask the taxi driver for an erotic massage parlor in Ensenada, or massage, or girls….. he will know what you are after.
This eBook guide breaks down the best nightlife in Mexico. Good luck finding girls for sex in Ensenada.