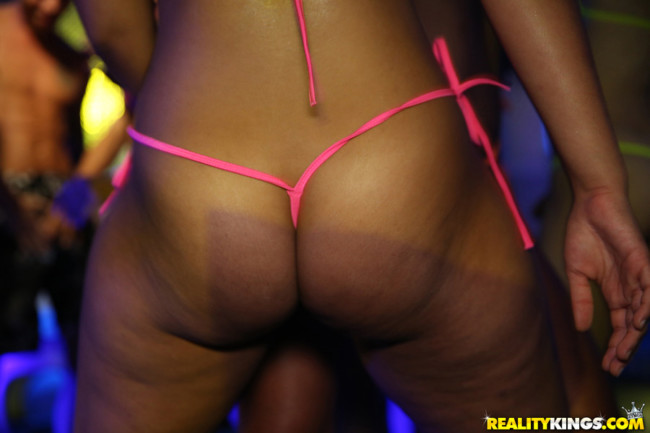 This is definitely not a great place to go for a mongering vacation. That said finding girls for sex in Hanoi is possible.
We have written extensively on how to find sex in Ho Chi Minh City already. If you go to this city and are struggling then try to use the same methods that one would use in HCMC.
As this Hanoi sex guide will detail the prostitution scene is not in your face in Vietnam. They use 'massage' and 'salon' as a front for what it really is. You aren't seeing any crazy Go Go's like in Thailand around these parts.
Admittedly a lot of the info in this post is dated. Some of the places very well may have shut down or changed locations. Hopefully most will still be around.
Without a doubt the best way to get laid here is to head to the many sex massage spas in Hanoi.
Dealing With Vietnamese Prostitutes
Vietnamese prostitutes might have the worst reputations of all the hookers in Southeast Asia. Do not expect a girlfriend experience here, these girls are very mercenary and all about the money.
Much of the action here will be done at massage parlors or salons. Generally Vietnamese women prefer to do handjobs or blowjobs instead of sex.
Some massage girls might do sex, and there are freelancers around that will as well. However much of the mongering done in Vietnam is blowjob based.
Erotic Sex Massage Parlors In Hanoi
These should be your go to for mongering because they are easy to find and you can pretty much be assured some sort of a happy ending is available. Just about every girl will do a handjob, many will do a blowjob, only some will do full sex.
There will be many sex massage spas in the tourist area and the girls will definitely be hoping for customers and tips. You can find some sexy Vietnamese girls working in them as well.
There are no set prices, expect to pay 400k-500k for a blowjob. Sex may cost twice as much with some girls, and a handjob should be able to be got for 200k-300k.
Some of the best sex massage parlors in Hanoi are:
Sakura Club
Mai Spa
Moscow Club
De Palace
TLT VIP Club
Windy VIP Massage
These are definitely the easiest way to get hook up with girls in this city. If you aren't a fan of paying for sex here is a post on meeting and dating girls here.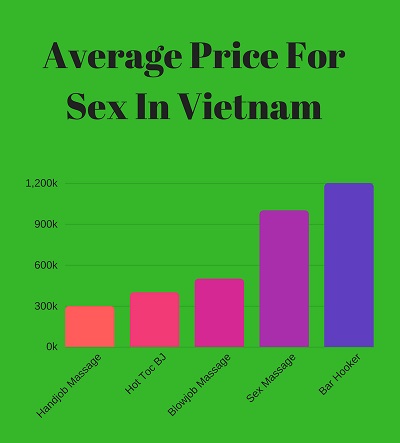 Hot Tocs In Hanoi Can Be Blowjob Bars
Many hot tocs are blowjob bars and they are common in Vietnam but they can be a bit hard to find in Hanoi. As mentioned much of our info is dated here.
We are pretty sure that if you head to these areas you will find some open, but aren't 100% sure. As tourism continues to grow certain places may get shut down.
That said we will share some locations that had a lot of hot tocs in Hanoi in the past. Pham Van Dong near Hoa Binh park has a street just north of the park that had lots of blowjob bars on it.
The Phuc Tan and Bach Dang area near the Chuong Dong Bridge was a known red light district. Also you can try Thuy Khue south of Westlake. The Gia Lam area has hot tocs and hookers on Phang Dang Luu road which is another mini red light district.
Basically if you are around town and see a place with pink lights by the door and someone sitting out front walk past. If it is a hot toc/blowjob bar in Hanoi they will surely invite you in or ask if you want girls.
Prices are in the 300k range. If you want to know about other places to find cheap sex check out this eBook.
Freelance Prostitutes In Hanoi
In a couple of those red light areas with the hot tocs there are often freelancers on the streets particularly in Pham Van Dong and Thuy Khue.
A good place to go find the more high class escorts in Hanoi would be the nightclubs in the expensive hotels like the Sheraton and Hilton. Expect these call girls to be quite expensive by third world standards, maybe 1.5 million dong.
Also expect them to have awful attitudes which is standard for Vietnamese prostitutes. There will also be street hookers in Hanoi walking around the touristy areas or driving by on motorbikes.
Meet Hookers In Hanoi Online
Online prostitutes are probably the best way to monger if you want to find sex in Hanoi. For a blowjob just head to a massage parlor or hope to find a hot toc. For sex try and meet hookers online.
Use apps like Tinder and Badoo and there will be plenty of sexy Vietnamese girls offering sex for money. If you want to try dating Vietnamese girls in Hanoi then hop on Vietnam Cupid.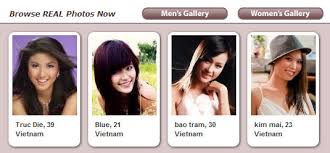 Good Luck Finding Girls For Sex In Hanoi
We want to mentioned one more time the mongering info on this page is dated. However those are all known red light prostitution areas so at least a couple of them should still have some action.
Go with the massage parlors as they are the easiest to find. Look for hot tocs with pink lights by the door. Also try to meet freelance prostitutes online as well.
This eBook breaks down all of the best mongering in Vietnam to enjoy the nightlife. Good luck finding girls for sex in Hanoi!