Finding Girls For Sex in Ho Chi Minh City, Vietnam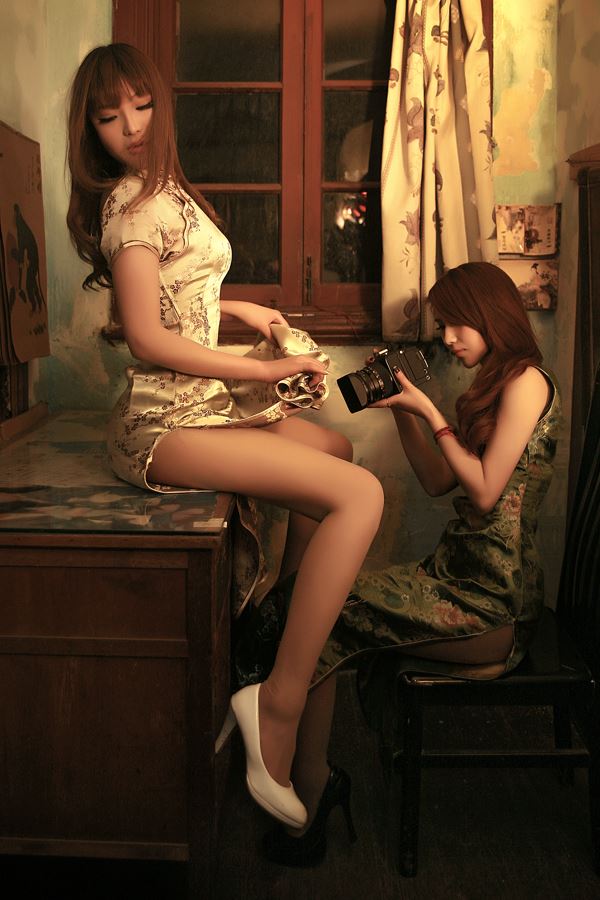 Might as well start out by saying that finding girls for sex in Ho Chi Minh City is a bit misleading. At most of the places that will be recommended you will actually be better off getting blowjobs as girls here prefer to give them then have sex more often than not.
That doesn't mean sex is impossible, just that blowjobs are a lot easier. You will not find the same type of girly bars that many Asian cities have so this Ho Chi Minh City sex guide is a little different than others in the region.
There are some in the touristy area but they're generally are not barfines, you would have to get the girl to agree to meet you after work. On the other hand there are a whole lot of erotic massage parlors here where you can easily find girls for a happy ending massage.
As mentioned, a blowjob will be easier to get than sex at these places. The massage girls rank up there as some of the best looking around Southeast Asia.
You don't have to deal with walking past 20 spas to find 1 hot girl like when looking for a massage in the Philippines or Thailand, finding sixes and sevens is really easy at spas in this country.
They also have really good blowjob bars in Ho Chi Minh City called hot tocs where for $20 you will get some great oral services from a girl that generally is reasonably attractive and almost always has some nice boobs that you get to play with.
If every city in the world has the same type of blowjob bars that you can find here and Bangkok the world would be a much more peaceful place. The freelance prostitute scene is not that good, you will not find nearly as many street prostitutes here as you would in most Southeast Asian cities.
Even in the biggest tourist areas street prostitutes are pretty hard to find. You have to go to a hooker disco to find these working girls and they are generally quite overpriced and have been known to have horrible attitudes.
There is a nice mix of nightlife and mongering here, but it may not be right for all guys. If you are struggling with girls here don't forget to use the best online dating site in Vietnam.
If hookers aren't your thing you may just want to skip to the last couple sections or check out this post on how to meet single girls in this city.
Finding Street Prostitutes In Ho Chi Minh City
If you are looking for freelance street prostitutes in Ho Chi Minh City then there really is one main place where you need to go. Apocalypse Now is the biggest prostitute disco where you can find lots of sexy Vietnamese girls working.
However, as mentioned they are generally a lot bitchier than other Asian prostitutes and also pretty costly as well. Expect to pay around 1.5 million Dong for a cute one which is close to $75 US and that is generally just for one round.
There are some other disco's around (like Lush) where hookers have been known to go but without a doubt the main concentration of them will be at Apocalypse Now.
There might be some street walkers around Bui Vien but there aren't too many. Instead girls will drive around on motorbikes or pimps will drive up to you and ask if you want a girl.
Overall the freelance hooker scene is not very good. You can find some very hot girls at Apocalypse Now from time to time but expect them to have pretty poor attitudes. All cities have their own value when it comes to mongering, in this city you don't find it from freelancers most of the time.
You might be able to find Ho Chi Minh City online escorts or massage services on various dating apps but their attitudes won't be any better.
Erotic Massage Parlors In Ho Chi Minh City
At the other end of the spectrum erotic massage parlors in Ho Chi Minh City are definitely top notch for Southeast Asia. The average quality of the girls there is probably a 6 whereas in Thailand or the Philippines the average girl would maybe be a 4 if we are being generous.
It seems like almost every massage spa 'therapist' is 18 to 25 years old and reasonably cute. Of course there are some outliers but if you have been to other countries in the region and seen the massage girls there you will be very impressed with the quality.
The best place to find the cutest girls is right on the touristy street called Bui Vien. There are many girls handing out flyers for massage and one walk around this mini red light district should give you three to five options of cute girls that you could choose from.
You can get a massage for around $5 and then a blowjob will cost around $18 to $25 at most places. Happy ending massage in Ho Chi Minh City is almost guaranteed however some of the girls may only want to do a hand job at the end, and some may not be down for anything.
This is pretty rare and most will do a blowjob for 500k, some 400k. Many of these girls will not want to have sex though so you will either have to pay a lot for it or they will just flat out refuse.
There are also many other rub and tugs for an erotic massage all around District 1. One place which has some hot girls is called Boss Hotel which is a bit far out of the way but you will get very good service there.
Other massage parlors you might want to visit are:
Cherry Spa at 08/11 Thai Van Lung in District 1, it is expensive but has hot girls
Hai Yan Massage on 815 LE Hone Phuong will cost 1.3 million total
Massage parlor at Haisen Hotel
Massage parlor at Vien Dong Hotel
Sakura which is located near the airport
Massage parlor at 328 A Le Hong Phuong
Hoa and Dao Massage
Overall happy ending massage in Vietnam is one of the best ways to monger in this country. As you walk around have your eyes peeled for a hot girl and if you see one you like give it a shot.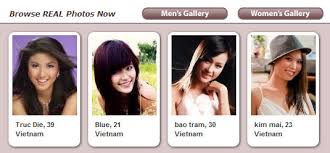 Best Blowjob Bars In Ho Chi Minh City
There are many great blowjobs bars here and the locals call them hot tocs. They even go a bit farther than the ones in Bangkok as they will kiss over your whole body and get you really turned on before the real fun starts.
They are not the hottest girls but they are good enough and more attractive than what you will find in the Bangkok bars. They also generally have nice breasts and will pull their tops down and let you feel on them while they do their work.
The main blowjob bar in Ho Chi Minh City that most tourists go to is called Benny's in District Bihn Thanh on Dien Bien Phu. It costs 400K Dong which is $18 and that is pretty much the standard price at all of them, at least if you are a foreigner.
There's another street located very near Benny's called Nguyen Phi Khanh where you can find many of these hot tocs, maybe 4 or 5 on this one street alone. You can use Google Maps to find the street easily.
You can also get blowjobs at hot tocs on Pham The Hien Street in District 8 and in NPK. There are other girly bar type places in District 8 as well.
Overall these are a great place to go and get a nice quality blowjob for a good price. They definitely are the top way to find girls for sex in Ho Chi Minh City, or tied with the erotic spas.
It should be pointed out that hot toc is the word for salon as well, so you will see signs advertising hot toc often. They are not all blowjob bars, head to the ones in the areas mentioned here for a bj.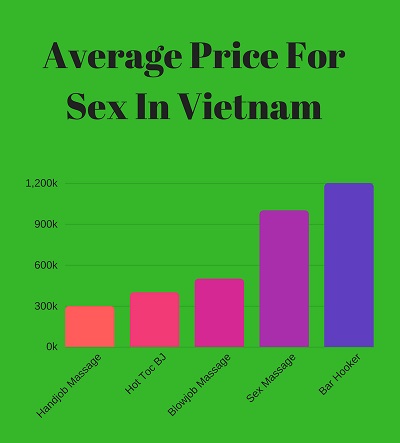 Karaoke & Hostess Bars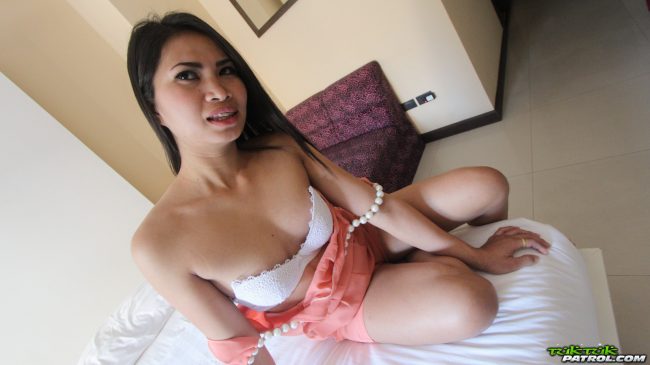 A lot of guys who reading this may never have been to this continent before and aren't aware of what Asian KTV's are. That link has a good general breakdown of them, a cliff's notes version would be that guys pay inflated prices to get attention from cute girls.
They are often frequented by rich Asian businessman who have older wives at home. They go out, get drunk, and have some cute girl pretend to be all over them.
These probably are not the types of places most westerners are going to like. They are a clear money grab and you generally end up with no more then flirting and some making out.
With that said some of the best known KTV's in Ho Chi Minh City are:
Stocking KTV 78 Nam Ky Khoi Nghia, District 11
King Karaoke 31-33 Hai Ba Trung, Bến Nghé Ward, District 1
Kingdom Karaoke : 67-69 Phạm Viết Chánh , District 1
Avatar Karaoke 63- 65 Phạm Viết Chánh, Nguyễn Cư Trinh Ward, District 1
Mermaid 15/6 Thi Sac
FYou 467 Sư Vạn Hạnh, District 10
Cherry Club 8A/A11 Thai Van Lung, Ben Nghe, Q1
MGM 82 Võ Thị Sáu, Tân Định, Quận 1
King Karaoke probably has the best reputation. And for hostess bars you could visit:
Bar 91 at Hai Ba Trung
Catwalk at 76 Le Lai St
Voodoo Bar at 92 Ho Tung Mau
New Stalking at 78 Nam Ky Khoy Nghia St
VIC Bar on 55 Ho Xuan Huang St
The line between a KTV and hostess bar is pretty slim, they are basically the same. At the KTV you can get a room to sing with your girl or girls if that interests you.
Getting a blowjob or having sex in a Ho Chi Minh City KTV might happen, but don't bet on it.
Meeting Girls That Aren't Hookers
Lots of foreigners move to this area of the world because they have a much better chance of hooking up with Southeast Asian girls than the feminazi's in their own country. Most would agree that the dating prospects in the west have swung in favor of women these days.
Well Ho Chi Minh City girls are not as easy to get into bed as others in the region. If you want to be a playboy that goes out to clubs and gets one night stands every night you are in the wrong town.
If you want to hop on dating sites and have a fresh stream of girls coming over to your apartment for Netflix and chill that won't be happening either. Like everywhere there are some slutty women around, but not many.
Most expats in this city will end up getting a serious girlfriend, or just visiting Benny's often. It doesn't take long to realize that girls here don't have an interest in casual sex.
We do get a commission off dating site referrals but we aren't about to lie and tell you this is a pussy paradise. If that is your goal there are easier places to get laid.
However you can find some very beautiful ladies here that are worth putting in the effort for. And they probably won't be sleeping around on you if you want a serious girlfriend or wife either.
So when you go out don't have 'must get laid right now' on your mind. Instead find a girl you really like and play it slow, if you need to get a nut off while you wait her out there is plenty of mongering available.
Some good bars and clubs to try and meet girls in Ho Chi Minh City are:
Glow
The Penthouse
02 Gold
Fuse
030xclub
Other guys like to try to meet girls during the day. Day game is pretty hard here because you will need to approach a group of Vietnamese girls (and sometimes guys with them) on crowded streets or in busy cafes.
Plus they may not even speak English. If you see a stunner you just can't let walk by without trying then go for it, but don't expect great results.
Online Dating In Vietnam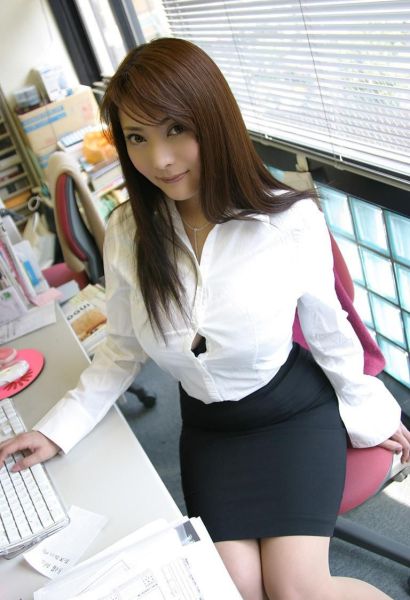 Meeting Vietnamese girls online is a good option for a few reasons. The first is that you can send out hundreds of message in an hour saving you lots of time.
No walking up to a girl who may or may not speak English for some awkward approach once every 30 minutes. Instead spam out hundreds of messages and see who replies.
Plus girls in Ho Chi Minh City will be much better at reading and writing English than speaking it. Most of the time when people learn a new language it is all paper work and that is how they do it here.
Replying to your message online is easy, trying to have a face to face conversation is much more intimidating. Remember to ditch the Netflix and chill plan, you need to put in some effort.
The game plan isn't that difficult though, just hop on Vietnam Cupid a week or ten days before your trip and start to pipeline. Target the girls you like best that seem interested in you and invite them out for a simple coffee date on your first days in town.
Then when you hit it off with them invite them out for dinner the next night. After dinner ask if they wanna go to one of the clubs listed above or get drinks anywhere around D1.
Maybe if you are lucky you can get them to loosen up and score on date 2. If not give it one more shot and this time invite them out for drinks as the main reason and push for them to come back to your room later in the night.
If they won't come by date 3 then you have a tough decision. How much time you want to invest is a personal decision.
There are lots of very hot single girls on Vietnam Cupid, but they will make you work for it.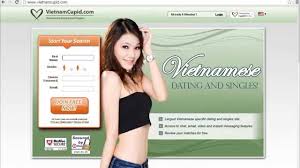 Girl Friendly Hotels In Ho Chi Minh City
Finding girl friendly hotels in Ho Chi Minh City is not that hard but you definitely need to choose the right spot. Otherwise you might be bringing a girl back to your room and find out that that is not allowed.
Most of the budget hotels will be more flexible on this than the more expensive hotels. Here is a list of good girl friendly hotels that should allow prostitutes and work out for you.
Mongering Map
Here is a good Ho Chi Minh City mongering map with most of the places here tagged. Unfortunately there are still some places not available to tag, but you can find most of the important mongering venues here. We didn't include the adult stores on the map, but you can read about them at that link.
Good Luck Finding Girls For Sex in Ho Chi Minh City
Each city has its own value and the most valuable way to find girls for sex in Ho Chi Minh City would be the blowjob bars and the erotic massage parlors. The freelancers are overpriced and a bit bitchy while the girlie bars are almost non existent.
It is a really fun city to visit and a nice place to live even if playing the field is a bit harder than other places in the region. But you will probably be impressed with how hot the girls are so putting in effort isn't a big deal.
This eBook guide has more tips on visiting this city and enjoying the best nightlife around Vietnam. It has plenty of travel and money saving tips plus lets you know where else you can find girls in other cities in the country.
Of course finding girls for sex in Ho Chi Minh City is the main focus since that is where most guys will visit.