Finding Girls For Sex in Jakarta, Indonesia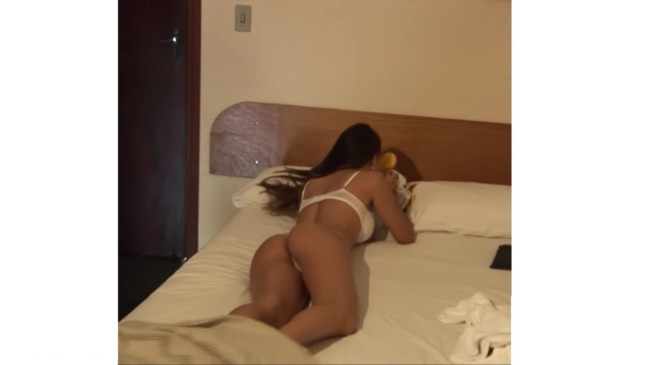 All cities have different value and when trying to find girls for sex in Jakarta there are two main ways that really stand out. If you ask some people they will tell you this city has some of the best nightlife in Asia.
Others may tell you that there isn't much to do here and foreign men are better off in other cities. It does seem to be a very polarizing city but if you know the right places to go there is plenty of mongering around.
The sex clubs in Jakarta are some of the best brothels in the world. They will be covered in depth here because they are definitely the best 'adult entertainment' a guy could find.
Indonesian girls also are very polarizing themselves. On the one hand you will find some of the most conservative women anywhere here. On the other hand there are also girls that are far more sexually aggressive about hooking up than you may believe.
Since this is a muslim country many foreign men don't want to visit for a variety of reasons. The truth is it really isn't too much different then other places in the region, though visiting during Ramadhan might not be the best idea.
We are going to start off with the sex clubs because they are the easiest way to find ladies of the night here. After that we will talk about the other ways you can find prostitutes, including the tricky online escort scene.
Then we will talk about where foreign men can meet a good woman and Indonesian dating sites will be a major part of that. In a conservative country like this one it is always nice to be able to meet some under cover sluts slyly online.
Jakarta Sex Clubs
If all you care about is getting laid then the Jakarta sex clubs should be your first stop. Many guys who travel around Asia are used to visiting girly bars, but these sex clubs are different for one main reason.
You actually have sex on site here, not just barfine the girls and take them back to your hotel. They are all located inside of hotels and there are nice clean short time rooms you take the sexy ladies to.
When you enter you will get an electronic wristband and everything you purchase will get added to this. There is either going to be a cover charge or a minimum amount you must spend on drinks.
Depending on which one you go to there might be varying types of entertainment. Generally it is hot girls on stage in bikinis or lingerie.
They also double as Jakarta's strip clubs and topless bars, seeing tits or naked girls dancing is not uncommon. There are many girls working in them and they usually dress in different colors and are in groups.
Each colored group has a mamasan (manager) and they will be trying to funnel women to you all night long. They probably each get paid a commission for each sale they make and they are quite aggressive at trying to get you to choose a girl.
Once you find one you like you pay the mamasan and head to the back room for the fun. The best Jakarta sex clubs are generally considered to be:
Alexis
King's Cross
Travel Hotel
Terminal 2 is located in Classic Hotel and is one of the cheapest sex clubs in Jakarta. There is a 50k minimum spend (roughly 13k rupiah per USD so $4) and the price for sex is 350k. You can also have a threesome for 525k.
Travel Hotel is also 350k,  and King's Cross has different tiers ranging from 350k to 725k. Malioboro and Alexis are the two most expensive, sex will cost at least 900k but probably more then that. Alexis has been under fire recently and probably will be closed when you are in town.
The latter two also have expensive cover charges of around 100k-130k. Overall in the most expensive sex clubs you should expect to spend at least 1.5 million.
Some of the clubs will have different prices for different tiers or nationalities of girls. You might find some Russian, Chinese, or Thai girls and they will be more costly than the Indonesian women even if they aren't any more attractive.
And the topless dancers will be available but will cost more than the prostitutes roaming the floor. If you have any questions on how anything works just ask one of the many mamasans around and they can clear things up for you.
As we mentioned at the start all cities have different value when it comes to mongering and if you want to have sex with prostitutes in Jakarta these clubs are the way to go. There are 50-100 girls to choose from and even at the cheapest options you will find some you think are attractive.
There isn't a good freelance prostitute scene and not much as far as massage spa's go either. Let's actually go with the spas next since they sort of play in with these clubs.
Erotic Massage Spas In Jakarta
This is not Thailand and you don't see happy ending massage parlors all around the touristy areas as you walk around on your trip. In fact there really aren't any touristy areas in this city to begin with.
Guys who have been backpacking around Southeast Asia might be used to seeing spas all over the place with cute girls standing outside inviting them in. Some sort of happy ending or plus plus extra service is generally on offer.
In this city it doesn't work like that. If you do want to get an erotic massage there are spas in the same hotels as the sex clubs and we will talk about them first.
Particularly at Malioboro and Alexis you can find some very hot girls, but of course things are going to be costly there. Expect to pay in the 1 million to 2 million range for a full service sex massage at either.
Outside of the sex clubs the rest of the parlors for a happy ending or sex massage in Jakarta are located in the Northern part of the city.  Particularly in areas like Kelapa Gading or Mangga Besar.
In Kelapa Gading there are many, some of the best would be Blow Art, Funtasty, and Playboy Massage. In Mangga Besar you can get a topless massage at Orchardz and there are two locations very close to each other, and close to many of the above mentioned sex clubs as well.
We wrote a longer break down on Jakarta erotic massage at that link. Generally you pay around 150k-250k for your massage and then give a tip for the extra services.
A handjob (plus service) can usually be had for 100k, a blowjob for 250k-400k, and a full sexy massage (plus plus service) often requires a tip of 350k-500k. These rates can vary from girl to girl, and some will not be interested in doing a blowjob or sex, but in the above mention places most girls will go all the way.
If you wanted a soapy massage in Jakarta head to either Orchardz or Delta, though sometimes other spas will put up signs promoting nuru or soapy also. We will cover meeting hookers online in a bit, but there are plenty of girls on dating apps offering sexy massage hotel services here.
Freelance Prostitutes In Jakarta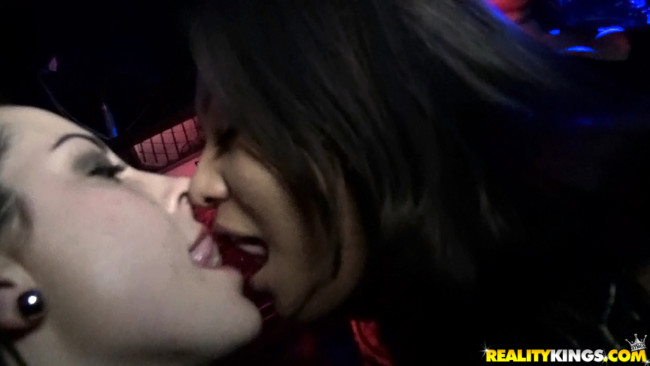 This is not a good city for freelance prostitutes, at least not for a city of its size. There isn't really a red light district in Jakarta which makes things very spread out here.
Blok M has been considered the best area for freelance prostitutes but you will probably be underwhelmed when you visit. It is just one small street with a few pick up bars and some hookers hanging around inside them.
Top Gun is the most popular but many of the hookers are older and not all that attractive. You never know when a hot one might pop in, but you can't show up there expecting to find something nice every time.
The freelancers also charge quite a bit, something like 700k-1 million. Considering how easy it is to find hotter girls at the sex clubs or to pick up single ladies that aren't hookers that isn't very good value.
There are some KTV's and karaoke bars at Blok M where you can pay to get alone in a room with the hostesses. There are definitely some very sexy hostesses working in them but sex is far from guaranteed. More likely you will just feel them up, get blueballed, and be left wanting more.
Jakarta KTV's are the same as most in Asia, more of an illusion then the real thing. Your money is much better spent at the sex clubs where things are guaranteed to end well.
While there are no blowjob bars in Jakarta like you find in Bangkok you can get a blowjob in the bar from some of the sexy dancers at D's Place across from Top Gun. Overall though this area of town doesn't really offer much, especially since D's Place Jakarta blowjob bar recently raised the prices from 250k to over 600k for a quick blowjob.
There are some other freelance prostitute pick up bars like BATS at Shangri-La, CJ's at Hotel Mulia, and Tiga Puluh in Hotel Meridien. Expect the prices to be quite high, at least a million, but some very hot girls can possibly be found at those bars.
Online Escorts In Jakarta
There are many Jakarta escorts online on various apps. When you are looking through them the key mongering term they like to use is 'open booking.'
Call girls will also put things like hotel massage service, escort, or even leave their Whatsapp number in their profiles. Another thing to remember is that most women here are very conservative, if a girls dating app profile pictures are slutty then she probably is a hooker.
Fake profiles are rampant as well. They will use pictures of models for the bait and switch, this may lead them to send a less attractive escort to you, or they often will try to get you to pay for a nude video call.
The 'people near you' feature on WeChat is loaded with escorts and Jakarta hotel massage call girls.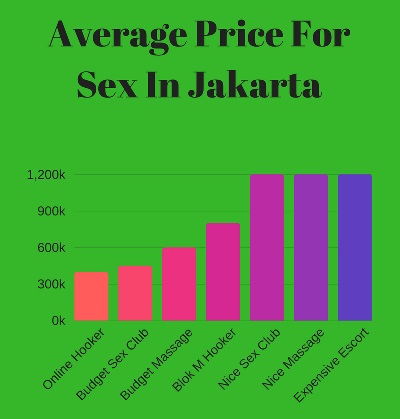 Finding A Good Woman In Jakarta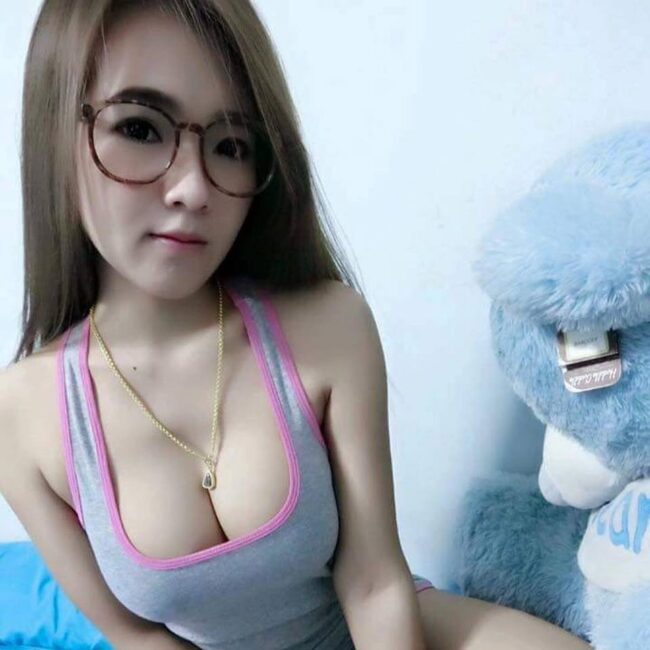 This is a very interesting city to try and play the field. A very large percentage of the women extremely conservative and have zero interest in casual sex.
They will often remain virgins until marriage and are pretty much off limits unless you want to court them for a year. We are going to assume that most of the guys reading this aren't up for that time investment.
However with a small percentage of Jakarta girls sex comes very easy. Particularly with foreign men, they will really want to hook up with you.
Foreign men in this country are known as 'bule' and there are 'bule hunters' who want to hop into bed with as many foreigners as they can. This is pretty common with many Southeast Asian girls, but in Indonesia it seems to be taken to the extreme.
When you add in the fact that most people here don't speak English very well that makes for a very easy game plan when trying to meet non pro girls for casual sex. Day game is really not a good option, approaching girls who don't speak your language hoping they are one of the 2% who aren't conservative is a big waste of time.
You want to go to the places where the non conservative girls go, and by that we mean pick up bars, clubs, and nightlife. A girl at the mall at 2pm is just a totally random girl, a girl at a club at 2am who is drinking is probably not one of the conservative ones.
While saying that only a small percentage of girls are down for casual sex might sound bad you have to remember this is one of the biggest cities in the world. A small percentage of a very big pie.
Much of the best nightlife is in either South or Central Jakarta and some of the best clubs and pick up bars in this area are:
There is more nightlife in the northern Kota area like Colosseum and Illigalz. The northern Kota area is also where many of the sex clubs are.
However it is considered to be more dangerous, have police that look to scam foreign men, and there will be lots of drug use in the mafia owned nightclubs in that area. You probably will be fine if you go party there, but it is a bit riskier.
Now lets talk about the easier way to meet non pro girls.
Girls In Jakarta Seeking Foreign Men Online
Any time you are looking for a small percentage of something time is of the essence. You need to try and be as efficient as possible, and online dating is the best way in this case.
Why walk up to 10 girls hoping that one will have interest in hooking up with foreign men? It will take you hours to find 10 cute ones in public that you can approach.
On Indonesian Cupid you can message hundreds of girls in an hour. Many of them will be conservative and not be looking to get laid, but not all of them. Lots of the conservative women would never even consider using a dating site.
Plus you don't have to deal with wondering if the girl you are about to say hi to is able to speak English or not. Just copy and paste a simple and easy understand message to all the sexy ladies you see.
If they reply great, if not it is no biggie. There are so many single girls in Jakarta interested in foreign men using Indonesian Cupid you will have a ton of options.
Then you can try to invite them out for dinner and drinks to gauge if they are of the conservative or fun loving nature. If they say they can't go out at night then they probably aren't DTF, but that isn't always the case.
Or you can invite them straight to your hotel or better yet get an apartment off AirBnb in Central. If they are down to come straight to your home for the first meet then there is a good chance they want to hook up.
Of course if you are looking for a more serious relationship then you don't need to screen out the conservative ones. In fact they would be the better target if you do want something serious.
We are assuming most guys got to this page by searching for 'sex in Jakarta' and are just looking for a fling. But no matter if you want a quick hook up or to find a good woman for a serious relationship this will be the best site for you.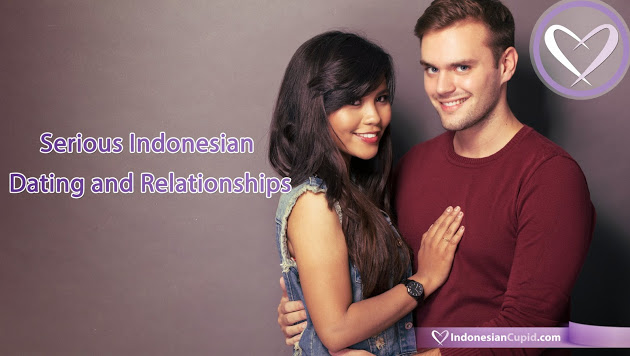 Good Luck Finding Sex In Jakarta
We feel like we made our opinion on this city pretty evident throughout the post. If you want prostitutes go to the sex clubs, if you want non pros go to nightclubs or use Indonesian Cupid.
Freelancers, erotic massage, and day game are not what this city is about. But that doesn't mean a lot of fun can't be had here and if you read this eBook on the best places to meet easy girls and get laid you might find this city listed inside.
It isn't for everyone and while we made it sound great there are lots of faults. The traffic is terrible, there is minimal western food, and the immigration situation makes staying long term pretty difficult.
On the other hand if you want to try and find girls for sex in Jakarta there are plenty of ways to do so.