Finding Girls For Sex In Kuala Lumpur, Malaysia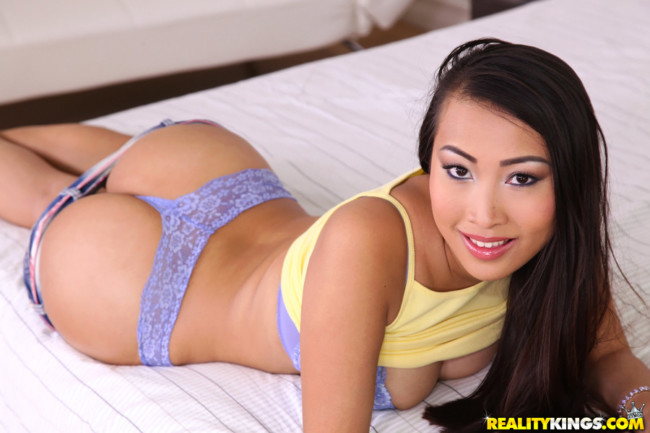 While this isn't the easiest city in Southeast Asia for foreign men, you can still find girls for sex in Kuala Lumpur, Malaysia. Some guys are scared off because it is a Muslim country and there are some harsh laws on the books here.
You don't need to worry about them to much though, they are all aimed at keeping the local Malaysian Muslims from drinking and meeting hookers. Since the local Malays aren't allowed to go out and drink at night most of the girls you will deal with here are from other countries.
So when mongering you are going to be dealing with girls from Vietnam, China, Thailand, and the Philippines when visiting places in this Kuala Lumpur sex guide. This gives you a lot of variety which is always nice, and you don't need to worry about the prostitution laws as much when dealing with them.
Another thing you really need to remember before you go and party in the nightlife is that the price of alcohol is very expensive. Actually all forms of entertainment are quite expensive here because they are hard to come by.
Many expats living in Kuala Lumpur will even head up to the airport to buy their alcohol duty free to save some money. When you arrive buying some bottles wouldn't be a bad idea.
Well lets get into the nightlife options now and start with the best place to find freelancers though spas for erotic massage might be the best value in this city. Meeting hookers online in Kuala Lumpur is becoming more popular by the day so try Facebook or Tinder.
At the end of the post there will be a mongering map to help you figure out your way around town.
Freelance Prostitutes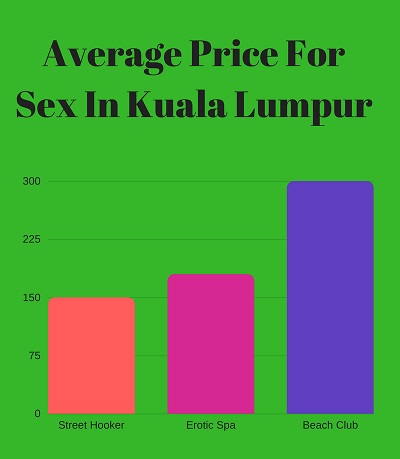 Without a doubt the main place to go for finding freelance prostitutes in Kuala Lumpur is Beach Club located near Bukit Bintang. This isn't your traditional Southeast Asian girly bar, it is a bar that attracts lots of freelancers.
You probably won't find that many local Malay's here, instead you will be dealing with many Vietnamese and Chinese girls. Some of them can be very sexy, but certain nights Beach Club can be pretty dead.
Since you are dealing with freelancers there are no set prices and everything is negotiable. The standard price is around 300 ringgit, and 4r are equal to $1USD at the time of posting this.
The 300r should get you all night, and the girls generally give a pretty decent girlfriend experience. In Vietnam that can be very hard to find, yet the Vietnamese girls here are generally much less cold.
You can negotiate for a cheaper price or if you only want short time they should go for less, however 300r for long time seems to be the number most girls expect. This is definitely one of the best ways to find girls for sex in Kuala Lumpur and where you should do most of your hunting.
You will find the biggest selection of girls as well as the hottest girls here at the Beach Club. There may be other freelancers around the Bukit Bintang area on the streets or in the other bars, but the Beach Club is the main spot.
There are a couple of smaller red light districts like Chow Kit and Lorong Haji Taib but they are not near as good. If you are looking for ladyboys in Kuala Lumpur head to Chow Kit.
You can also meet escorts online on the dating sites and apps. Particularly on WeChat you will find many profiles that offer escort, massage, or hotel service.
Erotic Massage Parlors In Kuala Lumpur
There are many erotic sex massage parlors in Kuala Lumpur but as you can guess they aren't going to be staffed by Malaysian women very often. That is OK though, there are plenty of sexy girls from other Asian countries to give you that happy ending.
There are many of these places all around the touristy area of Bukit Bintang and they will not be at all hard to find. When you go into one they may try to pick the girl for you, but you should definitely request to see a line up and choose yourself.
You never know which sexy massage parlor will have the hottest girls on any given day so saying which one is the best is hard. Some of the best spas for a happy ending massage in Kuala Lumpur are:
Soleil
Alpha Genesis
Sky River
Eastin
Summit
Lisa Hotel
Saboon Spa (Bond)
Crystal Crown
Another spot you can go look for them is on Pudu Road. The prices might vary a little from place to place but expect to pay between 40-75r for a massage and then tip another 100-150 for a bj. It is all negotiable though.
There are no real brothels or strip clubs in Kuala Lumpur, at least not that we know of. You will need to go elsewhere for those.
For a body to body massage with handjob ending check out Summer Thai House.
Mongering Map
We have included a Kuala Lumpur mongering map with all of the best venues for adult entertainment noted on it. As you can see much of it is based right around the Bukit Bintang backpackers and nightlife district.
Good Luck Finding Sex In Kuala Lumpur
There is probably more nightlife in Kuala Lumpur then you might expect given its reputation. While the local Malay girls generally don't get out and party much like other Southeast Asian girls.
With how expensive alcohol is try to remember to get some bottles from duty free. Another good tip is that bottle service can be very advantageous at the different nightclubs in Kuala Lumpur.
If you get bottle service it might cost $100-$150 but now you and your group will be able to skip the $10-$15 cover that many clubs have. Since drinks are about $10 a piece at most nightclubs getting a bottle is very well worth it.
There are all sorts of good pick up bars and clubs to party at around Bukit Bintang, and two of the most popular clubs in town are Zouk and Velvet Underground. If you pull a girl from a club in this country there is a pretty good chance she is a hooker though.
You can get some great value on the hotels in this city, staying right in the heart of the touristy area shouldn't cost you to much. One highly recommended girl friendly hotel is Sky Hotel which has a great location for mongering and is fairly priced.
There is a lot to like about KL, the people are friendly and speak better English then many places in SEA. The hookers have good attitudes and you can get sexy girls with many different looks. There also really isn't much of a 'locals' price and tourist price here. Things stay pretty much the same for everyone.
If you want to meet girls online in Kuala Lumpur your best chance will be on MalaysianCupid or Asian Dating. There will be lots of girls of different Asian ethnicity's here to chat with and many are interested in foreign men.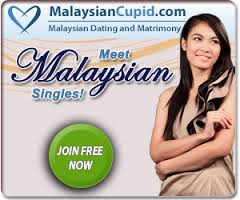 MalaysianCupid is the most popular online dating site in the country, so if you want to date girls instead of pay them this will be your best chance.
You well enjoy the nightlife and have an easy time finding girls for sex in Kuala Lumpur. This adult travel guide for men breaks down all of the best mongering in Malaysia.