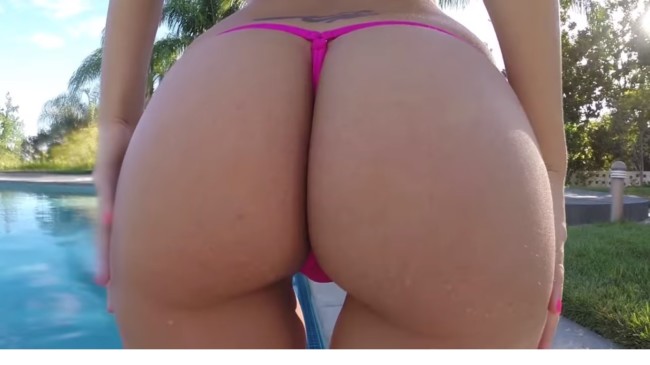 Peru can be a very good country for foreign men to visit and finding girls for sex in Lima should not be hard. Whether you want to be mongering with prostitutes or picking up non pro girls you should have plenty of options.
As this Lima sex guide will detail there are many brothels and erotic massage spas. Plus you can try to pick up street prostitutes or meet hookers online.
If you want to meet girls that don't want your money you can go out and party in the nightlife around Pizza Street or use online dating to meet women interested in foreign men. Peruvian girls are known to be some of the biggest gringo hunters in South America meaning they like tourists a lot.
If you strike out with the non pros the mongering is quite cheap and plentiful so you can get a nut off any time you want to really. We will start out with the best options for prostitutes, talk about where to meet a good woman, and mention the best dating site in Peru.
Finding Street Prostitutes In Lima
Even though we are listing the street prostitutes first that doesn't mean they are the best option. This is a dying industry these days but you can still find some around.
Before we mentioned that Pizza Street is the main nightlife area and there will probably be some hookers walking the street here. The official name is Calle de Pizzas but most locals just call it Pizza Street.
They will be outside pounding the pavement and also inside some of the clubs, particularly Sabor Club. There is a bar on Petit Thouars on the corner of 17th street called Mquisipa that also gets freelance prostitutes.
Other areas to look would be at Polvoz Azules in La Victoria, close to the Cruz de sol bus station on Arriola, or Avenida Larco and Saint Martin. Overall though your best chance to find hot freelance prostitutes is either at Mquisipa or around the Pizza Street nightlife area.
Sadly there really isn't one main red light district in Lima where most of the prostitutes ply their trade. Mongering here is pretty good, but there are better spots in Latin America.
Best Brothels In Lima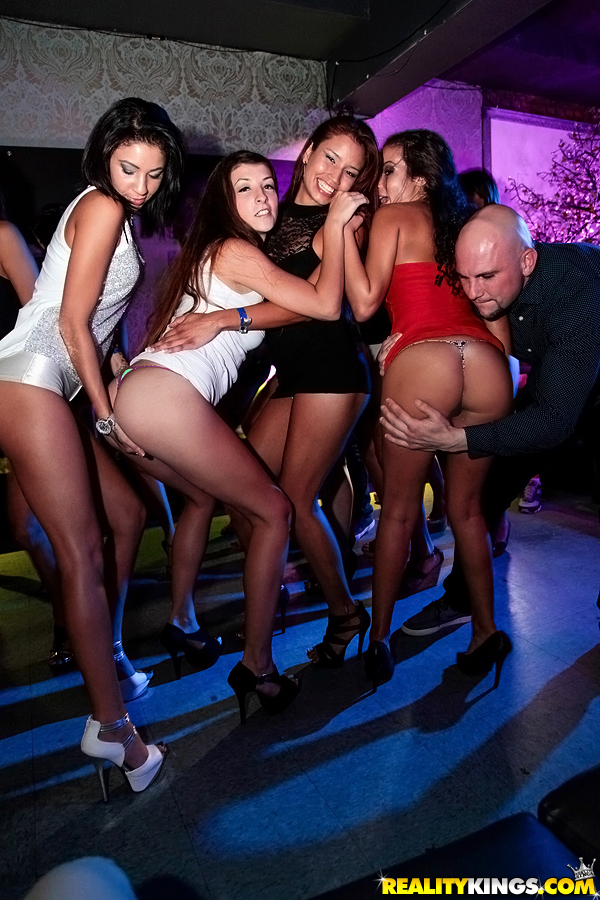 The local word for brothel is chongo so any time you hear someone say that you know they are talking about the right place. You can find brothels and chongos in Lima all over the place.
They will change location from time to time and many don't even have names so it can be hard to list where to go. With that said there are some that seem pretty well established and should probably still be up and kicking while you are in town.
You can find cheap sex in Lima at these brothels, ranging anywhere from 40 soles up to 150. That is like $10-$40 USD.
A couple of the best chongos are located right next to each other in the Callao District on Avenida Argentina. This is about 45 minutes outside of Miraflores.
The names are El Trocadero and El Botecito Clubs. At Trocadero you pay 15 soles to enter and then most girls will want 30 for sex though that can vary.
This is one of the best places to find cheap sex in Lima, while most of the girls aren't very attractive if you have some patience you should find something you like. The set up is similar at El Botecito but maybe even a bit cheaper at 25 soles for sex with women.
This isn't where you go to find the hottest hookers or the nicest accommodations in the city, it is just a cheap place for easy sex. If you wanted a more upscale brothel try Las Cucardas.
Here the entry fee is 38 soles and the girls will generally charge 80 more for sex. More brothels in Lima you could try are:
Luanys at Lince on Calle Ignacio Merino Cuadra 17/18
Dragon Hostal at De Petit Thours 2471 in Lince
San Martin Chongo in the Caketa Barrio
El Botea near the Minka Shopping Center on Avenida Argentina
Anacondas Bar across from La Estacion in Los Olivos
Overall though you are probably best off sticking with Las Cucardas, El Trocadero and El Bocetico. Or just noticing a new chongo when you roam around the city, checking out the girls, and trying them out if you see something you like.
While there isn't a huge swingers scene in Lima there are some group sex clubs you could check out if interested.
Topless & Full Nude Strip Clubs
As is common in many parts of the world you can have sex in Lima strip clubs with some of the girls. But it is important to note that not all of the ladies will be willing to hook up, and some may tell you yes and then not put out.
They will get you to pay the VIP room fee and then not go through with it and only give a standard lap dance back there. This isn't common, just important to know the risks.
There are a whole lot of topless and full nude strip clubs in this city, some that have a pretty good reputation are:
Oasis Strip Club Avenida Colmena 560
Flamingo Strip Bar Avenida Colmena 686
El Safari Club Jr Rufino Torrico 779
69 Club John Paul Sartre 190
Club Eros in San Miguel
Kamasutra Night Club Calle Sante Cecillia 265
If you do have sex with a stripper it will probably be more costly than even the most expensive brothels. But this would be where you could find some of the hottest girls in the city dancing naked.
Erotic Massage Spas In Lima
Rub n tugs are a booming industry all over the world and you can find many erotic massage spas in Lima. Particularly in the touristy area around Miraflores there are many spas that will offer a happy ending.
Prices will be pretty comparable to some of the nicer brothels. Maybe 20-40 soles for the massage and then 60-100 soles for the extra services. Whether you get a handjob happy ending, blowjob, or full sex massage will be up to negotiation and of course not all of the girls will be down.
Similar to the brothels the names and locations can change often. Some you may want to try out are:
Centro
Sauna Spa Oscar R. Benavides 4250
San Miguel
La Marina Spa La Marina 2865
Hotel Sol Y Luna La Mar Avenue 2378
San Borja
King Spa Aviacion Ave 2938
Gold Spa Aviacon Ave 3369
Surquillo
Turcos in the Hotel Los Andes Spa at Angamos Oeste Avenue 833
Miraflores
Banos Turcos Britania Calle Arica 221
Banos Turcos Manuel Bonilla 162
Masajes Diez Canseco on Diez Canseco 4th floor on 1st block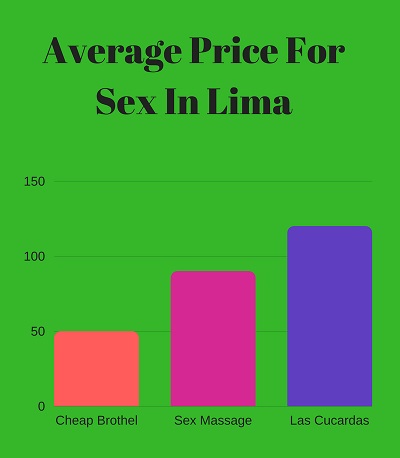 Lima Women Seeking Foreign Men
As we mentioned before Peruvian girls seem to be some of the biggest gringo hunters among South American girls. That means for foreign men if you put in a little effort it isn't too hard to score.
Knowing Spanish will help, but not knowing any isn't a total deal breaker. Common travel advice is for tourists and expats to stay in Miraflores because it is the nicest and safest area of the city.
If you plan to try and go out and pick up girls from clubs then getting a condo off AirBnb as close to Pizza Street as possible would be your best game plan. Or stay near Larcomar Mall where there are some cool pick up bars plus good day game opportunities.
Some of the best singles bars and clubs to meet girls in Lima are:
Treff Pub Aleman
El Tayta
Dr. Jekyll & Mr. Hyde
Remember that some of these ladies of the night might be prostitutes.
Meet Peruvian Girls Online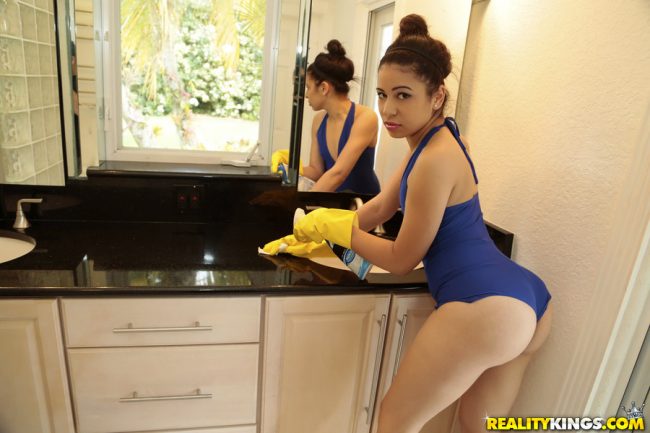 You can have a lot of success with online dating in Peru. The best dating site is Latin American Cupid and there are thousands of single girls in a massive city like this one on it.
Try to pipeline a week before you arrive in town and get as many numbers as you can. Then invite them for a lunch or dinner at Larcomar Mall or to party on Pizza Street.
If you took our advice and got a room nearby it should be a very easy transition back to hook up at your place. Plus you can continue to use Latin American Cupid as you travel all around the region to always show up in new cities with contacts made.
There are many women in this city who are interested in foreign men. For some it might be because they want your money, others may want a foreign husband, but many just want to try something different and get laid.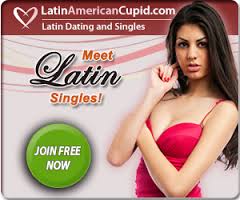 Good Luck Finding Girls For Sex In Lima
If you locate yourself in Miraflores, party in the Pizza Street nightlife, and check out the right brothels and erotic sex massage spas you won't really need luck. There are so many options for foreign men here.
Some people love this city because of all the options for girls and the great food. Others consider it a concrete jungle that they could do without.
We all have different tastes in life but it is certainly nice to know cheap and easy sex is readily available. If you want to check out more good places for single guys to visit in Latin America this eBook guide has some nice run downs on other cities you may want to consider.
Good luck finding girls for sex in Lima.