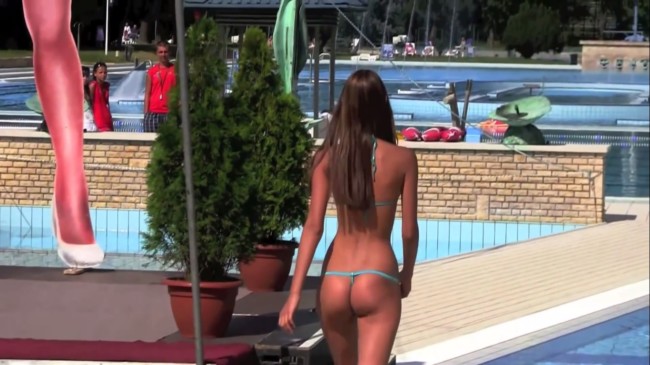 This mongering guide to finding girls for sex in Madrid, Spain will cover this city in detail. It will not only talk about the best places to monger but also mention where to pick up single girls and even some swingers clubs.
If you are looking for info on brothels, strip clubs, erotic massage, street prostitutes and how to meet online escorts it has it all covered. In this Madrid sex guide there will be many links to longer write ups so you can read more on each specific way to meet girls in this city.
When it comes to mongering not all cities are the same. In some places the best value in town might be the men's erotic spas where you get a happy ending massage.
In others it might be a nice sex club, an in and out brothel, or freelance prostitutes. Well this city has a little bit of everything for you but in our opinion the brothels are clearly the way to go.
They are the easiest, most convenient, and they really are not all that expensive. If you only have a short amount of time and need to get things right on your first attempt then focus your time and energy there.
If you live here and can handle some ups and downs then the other ways can work well, they just aren't as reliable. We will also talk about how to meet single girls in this city, if you aren't into mongering then that link would probably be better off for you.
There is a well known hook up site that doesn't work well in many places but actually can be quite profitable here which we will get to at the end. Lets start with online escorts because they play into the brothels as well and then work our way around.
Meeting Online Escorts In Madrid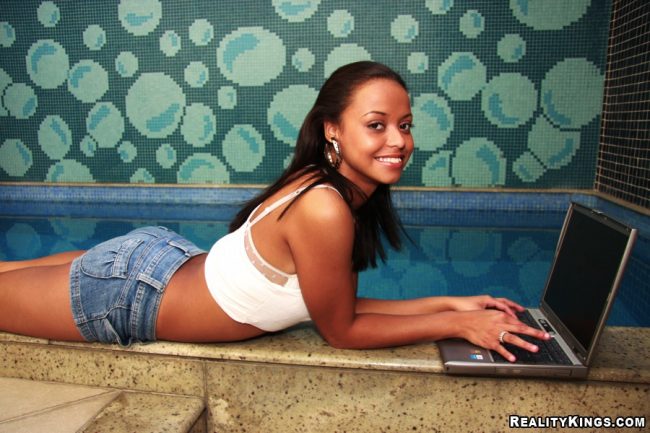 If you want to find online escorts in Madrid that will be no problem at all. There is so much info out there that it can be a bit overwhelming for a first timer.
You can hop on sites like:
Slumi
Spalumi
SexoMercadoMadrid
Photo Escorts
GirlsMadrid
NuevoLoquo
And many more to find independent escorts, agencies, and even find out info about call girls that work in the brothels around town. Some of them are like review sites where you can find out not only what services a call girl provides but read reviews about how well she does her job. You can open them with Google Chrome and a translate page option will open in the top right.
Anyone who has ever tried to meet hookers online before knows that it can be very hit or miss. You might be dealing with fake photos, highly filtered pictures, or be getting catfished.
But when you take the time to look through those Madrid online escort review sites you can find out who is legit and worth giving your hard earned money to. Just as importantly you can find out who you should avoid calling on.
How much a prostitute you meet online will charge can vary widely. You might find some for as low as 30-50 euros, while others will want hundreds.
The best thing you can do is spend some time looking through those sites and find a few call girls you like. Contact them and get their Whatsapp and ask for some current pictures of what they look like.
Then make it clear that if she doesn't look like she did in the pictures she sent you that you won't be going through with the deal. That should help solve most of the problems and annoyances that come with meeting hookers online.
You may notice that many of the profiles on those sites have the same contact number. This means they aren't independent escorts and work with either an agency or a brothel.
This isn't a deal breaker by any means, but it does mean the pictures you see very well might not be the girl you meet. Again just ask for pictures through Whatsapp and make it clear you won't pay if it isn't the same girl.
Even if you do everything you can to insure that you are meeting the right girl from the pictures there will still be a lot of variance here. Considering the prices are about the same as you find at the brothels we consider them the best way to find sex in Madrid and lets get to them now.
The Best Brothels In Madrid
A lot of the call girls from the last section will be working at brothels so you can read reviews of their performance and know who will give a porn star experience and who is a dud before you show up. But you don't need to spend time reading through prostitute reviews if you don't want to.
Plenty of guys still prefer to do things the old fashioned way. Show up at a brothel in Madrid not knowing what to expect and enjoy a truly new experience with no preview that they read about online.
There are so many to choose from in this city that narrowing down the best is hard to do. All the ones listed here should cost between 50 and 80 euros for a 30 minute bang and an hour will run you about 100 or maybe a little more.
If you want to do a longer time that can be negotiated for the right price. Don't assume all sex acts are on the menu, if you want a blowjob sans condom be sure to confirm that with the girl before you choose her.
Anal sex might be possible but you will probably have to pay extra for it and of course many of the girls won't allow it. Just search for the website for any of these Madrid brothels:
Placermadrid just off Jorge Juan Road
Escorts Delicias
ChicasAtocha in Atocha
Chicas7 VIPs at Calle Amaniel 7 b
Even11 near Arturo Soria station
DivinasMadrid #5 line on Ciudad Lineal Metro
Chicas Escort in Tetuan
And then contact them about their current location. They will tell you where to go, you set up an appointment (not necessary but not a bad idea either) and then you go show up.
If you have already picked out a girl from their website then let them know that when you call or text them. Or you can pick from a lineup when you arrive which isn't a bad idea.
Each girl will come in one by one and introduce herself then the manager will come back and you let her know which you chose. Considering these are either a little more expensive then an online escort or no more expensive we think they are definitely the best option.
Go in, choose from 5-10 sexy girls, have your fun and go on with your day. A small time and money investment to have a lot of fun, or you can spend some time on those escort review sites to learn more about the girls working at them.
Guide To The Sex Clubs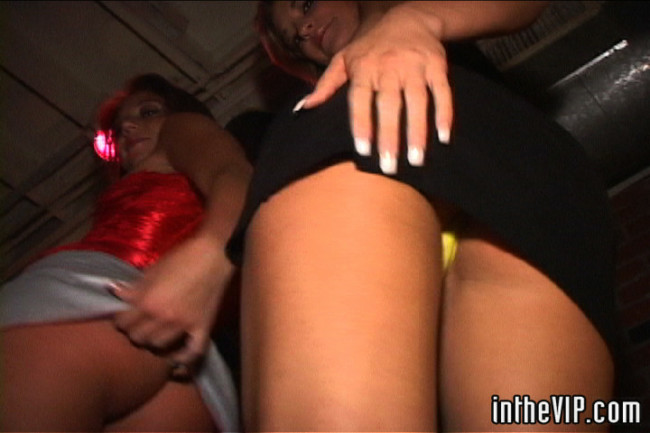 There are also some sex clubs in Madrid which are basically brothels but a little different than the above. You will either need to pay a cover charge that gets you a free drink or they have a one drink minimum so expect to pay 10-20 euros to check them out.
Inside you will find anywhere from 20-100 girls who you can have sex with on site in a back room at any time. They are kind of in between a strip club and a brothel, most guys spend more time in them than they do a brothel but there aren't girls dancing topless or naked the entire time.
They are kind of a nightclub version of a German FKK, but with plenty of differences. Anyways the important thing is that there are plenty of hot prostitutes you can have sex with.
There seem to be 4 main sex clubs in Madrid:
Vive Madrid
Whiskeria Estark
Factory Air
Flowers Sex Club
Vive is the biggest and most expensive where sex will cost 110 euros or 220 for a full hour. You will have the widest selection of girls there.
The others cost between 50-75 euros to bang and will have about half as many girls as Vive. Whiskeria Estark at Hotel Diana Plus probably gets talked about more than the others.
Strip Clubs On Grand Via
There are also a lot of topless and full nude strip clubs on Grand Via that lots of guys consider clip joints to rip off tourists. They have the same cover charge or one drink minimum so expect to pay around 20 euro to be able to scope them out.
Sex in the back room usually costs 100 or a bit more. These are often filled with sharks who want to try and extract as much cash from tourists as they can. We just listed plenty of better options so there really is no reason to visit these.
However if you only care about seeing sexy naked girls dancing and not getting laid be sure that you always confirm how much things cost and pay as you go. Never run up a tab at them and do not pay with a credit card. If you wanted to visit one New Girls Cabaret might be the best.
Happy Ending Massage In Madrid
The problem with happy ending massage in Madrid is that the happy ending you are likely to get is a handjob. Considering erotic spas are going to cost 100 euro or more a lot of the time you are paying more for a wank then for sex at a brothel.
Not a wise investment in this city, but some guys do love the sensual massage experience. If so there have been good recent reports out of Tantrausuaya at Padilla, 45 Bajo B, 28006.
If you wanted a full service sex massage in Madrid it might be possible but you are going to have to pay extra for it. Probably best off finding an independent escort or asking a brothel girl to give a massage before you bang after choosing the one hour option.
Or looking for smaller Asian spas around town where the prices are cheaper than what you find online.
Freelance Prostitutes
There are plenty of places to find freelance prostitutes in this city. Grand Via would be a good place to start as there will be many street girls there.
You could also check out Casa De Campo or on Calle Le Acebeda close to the San Cristobal Station. Often times street hookers in Madrid will have cars or vans nearby and you bang right there on the street.
There is a really nice upscale prostitute bar called Pigmalion at Calle Del Pinar 6. The prostitutes inside are not allowed to approach you so you will need to start the conversation.
Prices will be very expensive here but you can find some real lookers. Expect them to start the bidding at 500 euros but you should pretty easily get them to agree to 200-300 for a few hours or all night at your hotel or apartment.
Mongering Map
That wraps up the mongering part of this Madrid sex guide, now lets move on to the girls that aren't hookers. But before we do here is a good mongering map that notes the best brothels, the Grand Via entertainment district, and some of the best nightclubs in town.
Meeting Single Girls In Madrid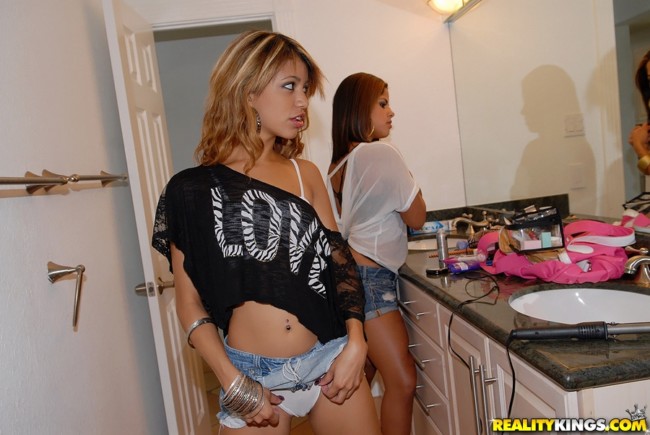 Before we get into the best nightlife in this city lets point out a couple of things. First off, even though it probably goes without saying learn some Spanish to maximize your success.
Secondly, the nightlife in Madrid is very late, girls won't be going out until late and you shouldn't be either. Midnight is not late enough, that is just when they are finishing up dinner.
Also Spanish girls aren't necessarily the easiest to get a one night stand out of. You will do better trying to pick up women from other countries traveling through if you only have a short amount of time in the city.
With all of that said some of the best pick up bars and nightclubs to meet single girls in Madrid are:
You might also be able to have some success on Adult Friend Finder here. We mentioned them before and in most cities it is not a worthwhile site but here it is.
There are over a thousand active female users in Madrid as of mid 2017. That is far more than most cities around the planet, and there are a couple thousand more spread across Spain.
These girls all are horny or they wouldn't be logging on to a hook up site. They found it the same way you do, when surfing for porn or sex.
Since the local non pro girls aren't the easiest to pick up in clubs or on the street give Adult Friend Finder a shot.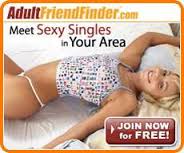 Swingers Clubs In Madrid
There are also plenty of swingers clubs that you could visit. Remember that these clubs aren't exactly looking for single guys so if you want to get let in when alone you need to dress sharp and maybe tip the door guy.
Or some of those freaky girls on Adult Friend Finder might want to head out to have group sex with you. If you wanted to visit some of the best swingers clubs in Madrid try out:
Good Luck Finding Sex In Madrid
We feel like we made our preferences known pretty well here. The erotic massage scene isn't very good and you need to be careful at the strip clubs on Grand Via.
There are plenty of brothels and sex clubs around that are very worth visiting. Meeting non pro girls isn't impossible but they generally don't put out quickly.
They will chat with you, flirt, dance and even make out but sex on the first night is quite rare. If you are only in town for a short while you may not have the time to see things through.
If you wanted to read about all of the best available mongering in Spain check out this eBook guide. Good luck and hopefully this guide to finding girls for sex in Madrid was helpful to you.