Finding Girls For Sex In Manila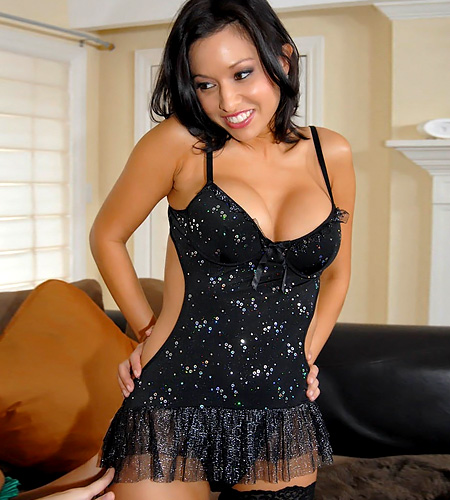 Most of the manosphere knows about the great potential when it comes to finding girls for sex in Manila these days. There are so many travel blogs and guides like this that have talked it up over the years.
One thing has been proven out over time, when guys hear about a place to get easy pussy they will flock to it. That means more and more foreign men are moving or taking trips to try and have sex in Manila every year.
Things are still going pretty strong there, heck it is a massive city of 20 million plus people so a few thousand new foreign men don't make much of a dent. But as more and more continue to go hooking up with the hottest Filipina girls in the city will get harder.
It already is a pretty expensive place to monger by Southeast Asian standards. This Manila sex guide will cover topics like the girly bars, freelance prostitutes, escort services, erotic massage spas, KTV's, and also talk about how to meet a good woman here as well.
The Filipino dating sites are world renowned these days, we even named this country the easiest to meet girls for sex online for foreign men. That is still true and we will tell you why when we get to that section.
We have a whole lot to cover here, there is definitely a big demand for info on this city. There are plenty of links throughout this page that will take you either to more in depth write ups or to specific venue's websites where you can find maps and more info.
We are starting with hookers first, if you don't like paying for sex then skip to the bottom or check out this post on meeting a good woman in Manila.
Girly Bars In Manila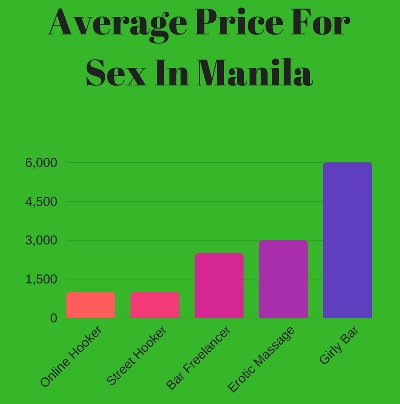 The easiest place to find girls for sex in Manila is the girly bars. If you have never been to an Asian girly bar before that link breaks down what they are like.
A cliffs notes version is a bunch of sexy ladies in bikinis stand or dance on stage. If you see one you like you can barfine her to take her back to your room for the fun to commence.
You can also buy them a ladies drink to have them sit with you. Sometimes this will get you a lap dance, or you might just sit and talk. That kind of depends on both you and the girl, be sure to confirm ladies drink prices before you buy as they can be costly.
There is no sex inside a girly bar, it all goes down back in your hotel or apartment. The prices are pretty steep when it comes to Southeast Asian prostitutes.
All bars are priced a little differently but a barfine is generally around 3000 pesos and the girls expect an additional 3000 tip on top. Compare that to nearby Angeles City where barfines are 2000-3000 and the tips given are usually no more than 500, so half the price.
The main area for girly bars is on Burgos Street in Makati. Here you can find bars like Bottoms, Kojax, Plan B and many more. You can also head to the EDSA Entertainment Complex where there are more.
Then there are some bikini bars down in the Ermita/Malate area of town but they are a bit different. Some are KTV's, others are a mix between a karaoke bar and girly bar, but more on KTV's later.
Overall your best option will be Burgos Street if you want to visit the Manila girly bars. The prices might be a bit higher but it should be much easier to find attractive girls at them then the other places.
Freelance Prostitutes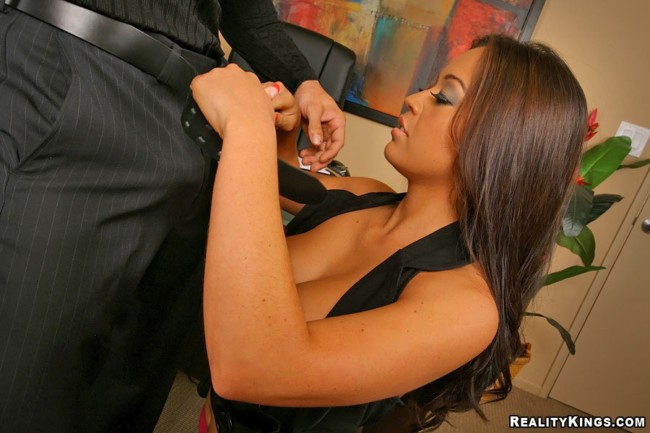 Not every guy will want to monger in the same way and luckily there are many options in this city. You can pick up freelance prostitutes in many different places and they will be much cheaper than the bar girls.
The reason why is pretty simple, you are only paying them and not the bar. The easiest place to find the hottest prostitutes will be at Cafe Havana in Greenbelt 3 in Makati.
This is just down the road from Burgos Street and is a nice restobar located in one of the most upscale malls in the city. Not a traditional mongering area for sure, but it brings out some of the sexiest prostitutes in Manila each night.
Cafe Havana is the epicenter, but they will be roaming around the whole Greenbelt 3 outdoor area. Since they are freelancers there is no way to put an exact price on things but somewhere around 3k sounds like a solid average.
You can also find many hookers on Burgos Street that aren't working for bars. They will be walking around there since it is pretty much the red light district of Manila offering their services.
Be warned that both Cafe Havana and Burgos Street are where the ladyboy prostitutes will also be hanging out. Another hooker pick up bar you can visit is LA Cafe which can also be referred to as Manila Bay Cafe.
It is in the Ermita/Malate area of town and is packed full of hookers every night. However the women are generally a bit older and less attractive than the girls at Havana, but you never know.
The area of town where this bar is located is not very safe and you need to have your wits about you here. Use an Uber to go home and wait for him to pick you up before you go outside.
ZZYZX is another club with lots of prostitutes. It is Korean owned and many of the girls there prefer Korean guys, but all are welcome to visit and some of the girls don't see skin color they just see pesos.
Those would be the main places to find freelance prostitutes but in truth any of the ladies of the night in Manila might be hookers. There are many 'gray area girls' in this country who aren't exactly full time hookers but might be willing to give it up for a little cash from time to time.
That is something you always need to consider if you pick up a girl that you think doesn't want money and things come too easy. Don't be surprised if at some point she asks to 'borrow' your money for some 'big problem' she has.
This is common whether you meet a girl online and the sex comes too easy or in a pick up bar. Many see foreign men as an ATM, and speaking of finding girls for sex online lets cover that next.
Online Escort Services In Manila
There are many different online escort services in Manila but most mongers don't give them the time of day. They are going to charge you a premium for their services which is common for all businesses.
The problem is that this isn't your standard city around the world where you have no ways to find sex on your own. No matter where you are in this city you aren't that far away from some sort of girly bar or erotic massage parlor.
Plus you can fire up any dating site or app and meet thousands of independent call girls within minutes. Meeting hookers online is always a bit risky, not only from a safety point of view but more from a 'how hot is she really' angle.
If you go to an escort services website all of their call girls will look great, but the pictures are probably highly filtered and may have been taken 5 years ago. For some men using an escort service might be the right play, if you have limited time or don't want to be seen going out in the red light areas then by all means do what you feel is best.
But if you are looking for value for your money you probably won't find it with them, but to be fair Burgos and EDSA are both overpriced as well. If you do need to use one Manila Courtesans is known as a reliable escort service here.
Manila Spas For Erotic Sex Massage
As we detailed in our guide to Philippines erotic massage this is not a great country to look for a happy ending. In most other cities around you won't have many good options and there really isn't even much of a reason to look.
However things are different in this city and there are quite a few places to find a sex massage in Manila. Many of them are in Quezon City at KTV's, but there are others spread around town.
Flight 168 near the airport might have the best reputation of all the options. Like most of these sex spas it is part of a KTV complex, Air Force One in this case. You should expect to pay around 3k total for the massage and sex, 1200 to the house and 1500ish to the girl.
Kremlin in the Classmates KTV complex and Sylvanus at Pegasus KTV are both located in Quezon City. Pegasus will also be around 3k total, while Kremlin is probably closer to 4k.
You can save 600 pesos if you go to Kremlin during the day instead of the evening. You can also try out Heiress Health Spa just down the road as it might be a bit cheaper.
Shogun Spa is another option and they have locations in Quezon, Malate, and Pasig. At Abacca Spa you can get a handjob happy ending for 1200 but no sex or blowjob will be possible.
There are also massage girls all around Burgos Street where you pay 400ish for a massage and many will give some sort of happy ending. Many have spas or rooms available somewhere in the red light district, others will need to go back to your hotel or apartment.
They can be very hit or miss though and not all of them will want to give extra services. When in doubt it is probably best to stick to a sex spa connected to the KTV complexes.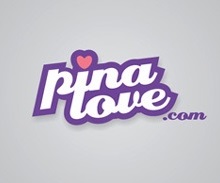 More On The KTV's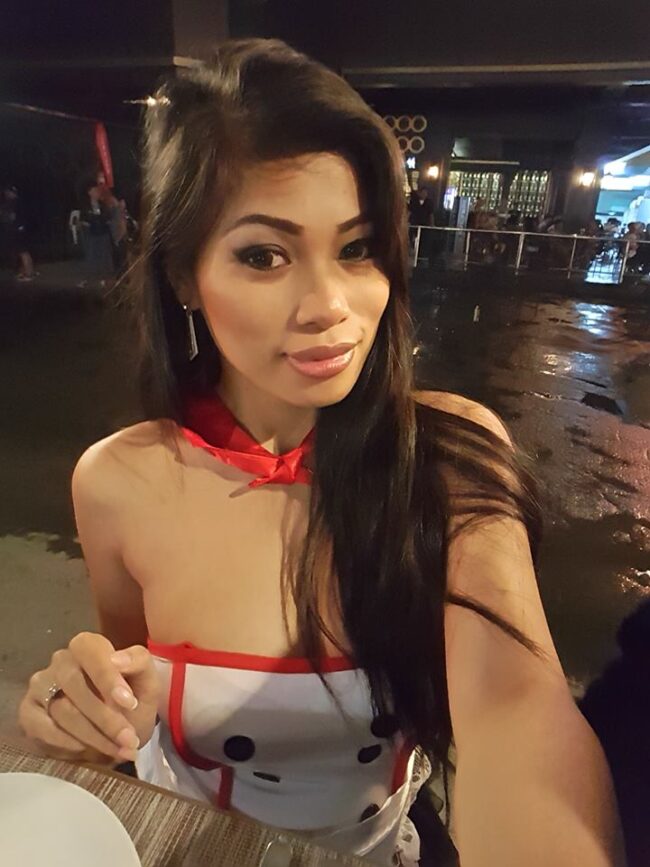 Generally speaking this site isn't a big fan of Asian KTV's for a few reasons. That link has a longer breakdown of what they are like but to simplify things their business model is to get guys to give them money so they can get some attention from pretty girls.
Notice we said get some attention and not get some ass. You spend a bunch of money to spend some time with girls but sex generally doesn't come.
Prices will be different from place to place but expect most to have an entry fee or drink minimum of around 500 pesos. Then you will need to pay another 400-500ish for ladies drinks or just flat out pay for the girls time.
If you want a private karaoke room that will cost an additional 1000 or so an hour. Many of them have a very scammy feel where they are just trying to force more and more things for you to buy on you at all times.
The goal is clear, get you drunk, get you horny, and have you lose control of your spending and keep saying yes to their offers. You usually don't even get anything out of the deal either, maybe some making out with the girl but a blowjob or sex are pretty rare.
These are very common all around Asia and are generally visited by rich businessman who have a wife waiting back at home. They can come get some attention from an attractive 20ish year old girl before going home to their older wife.
However one thing that sets Manila KTV's apart is that many of them have sex spas connected to them like the ones we just detailed. Some of the best in town are:
Air Force One near the airport in Pasay
Pegasus in Quezon City
Classmates in Quezon City
QC KTV in Quezon City
Universe KTV
Heiress in Quezon City
Universe KTV is one of the rare nude strip clubs in Manila. At the girly bars most of the time the girls are in thongs and bikini tops but occasionally they will do some topless dancing.
At Universe there will be topless girls and some fully nude as well. Barfines are available for many girls and they can be done at many of the others as well, but not all girls will be willing.
If you wanted to find sex toys here there aren't many shops around but you could visit Gspot Store or Pleasure Shop.
Meeting Manila Girls At Malls & Pick Up Bars
We covered the mongering in detail, now lets talk about trying to meet a good woman in Manila. Not all guys like prostitutes or paying for sex and this is a pretty easy place to get laid whether you want to pay for it or not.
Like in most cities in the Philippines you have many options. Most guys prefer to meet ladies of the night at clubs or pick up bars so lets start there.
Before we mention specific places just remember what we mentioned earlier. Many girls here who aren't full time hookers can change that at any time, so even at 'non pro clubs' some single girls may end up having a hand out at some point.
The main area for nightlife in Manila is 'The Fort' which is also known as Bonifacio Global City. Here you will find pick up bars and clubs like:
Then some good places to party in Makati would be:
And in Quezon City check out:
There are so many places to go party all around town and you never know which will be best on a given night. So many options for hookers or finding a good woman around meant this had to be one of our best travel destinations for a single guy.
Other guys prefer day game and if that is the case head to malls to meet girls. There is actually a 'malling culture' in this city and women will be much more receptive to a cold approach inside of one instead of on the street somewhere.
Overall you can pretty much try to meet cute Filipina girls any time or anywhere. This is a massive city and people are always out doing things. If you see a hot one go say hello and see how it goes.
Manila Women Seeking Foreign Men Online
As we mentioned earlier this is one of the easiest places in the world for online dating. The reasons are pretty simple, the Filipina girls are very active on dating sites, they speak good English, they like foreign men, and they are down to hook up quicker than most.
Add all of that up and you can see why so many foreign men love living or visiting here. The only downsides would be that they are very flaky and that many of them are hoping to be compensated and don't always tell you that up front.
Your game plan is a pretty simple one. Hop on the best dating sites like Filipino Cupid and PinaLove a week before your trip. No need to start to pipeline month's in advance, Filipina girls are so flaky that it is just a waste of time.
A week to ten days is plenty. Send out messages to every cute girl you see and keep it short and simple. Copy and paste whatever opener you think works best and send it to all of them.
Then when they reply ask where they live, tell them you are coming to town, and ask for their number or chat app contact info. Don't spend too much time on any one girl and don't assume that just because one seems down to meet that she really will.
Take a mass volume approach, get as many numbers as possible and be prepared for flakes. If you pipeline effectively you should have plenty of options when you arrive in town.
You may also want to confirm whether they want money or not. Do it gently, say something like 'I don't mean to be rude but other girls on here have asked me for money, if we meet do you hope that I pay you?'
Don't do it in an accusatory way, but if you are anti-hooker or don't want to pay that particular girl it is probably best to find out. Maybe a third of the girls in Manila on any Filipina dating site will be hoping to get paid, that doesn't mean they are full time escorts, just in that gray area.
Overall using Filipino Cupid and PinaLove will be the most efficient way to find a good woman in Manila interested in foreign men. You can message hundreds in an hour and have so many dates lined up before you arrive.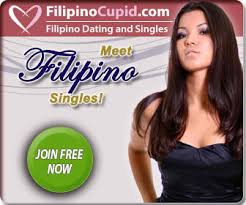 Where A Single Guy Should Stay
You probably will be best off staying in Makati, particularly if you are going to be mongering. Burgos Street and Cafe Havana are there and the Fort isn't too far away.
It is one of the nicest areas of the city and where most advise foreign men to stay. Getting a room off AirBnb at Gramercy or Knightsbridge condos will have you right next to Burgos Street.
Some hotels you could try out are:
San Agustin is directly next to Burgos, if you aren't mongering probably best not to stay there. Makati Apartelle is pretty close to Burgos but far enough away that good women won't think it is weird that you are staying in the red light district.
Durban Hotel is right next to Burgos and the rooms are very small but it is cheap. Duck Inn is located in the Ermita/Malate area which is not really recommended for a first time visitor.
If your whole game will rely on clubbing then staying in the Fort would be a good idea, Two Serendra is a good building to look for on AirBnb.
Manila Mongering Map
You can check out this clickable Manila mongering map to see where the best venues for adult entertainment in town are located. We have marked many of the best red light districts, erotic massage parlors, KTV's and nightclubs.
Good Luck Finding Sex In Manila
We think that this Manila sex guide covers things about as well as we could do. There are certainly a lot of options here for foreign men and you shouldn't ever be going home empty handed if you don't want to.
If that wasn't enough for you this nightlife and mongering guide has more tips and tricks to help you enjoy your time in this great city. It talks about travel, logistics, how to save some money while you are in town, and of course the hot ladies you can meet.
Good luck finding girls for sex in Manila.