Finding Girls For Sex In Monterrey, Mexico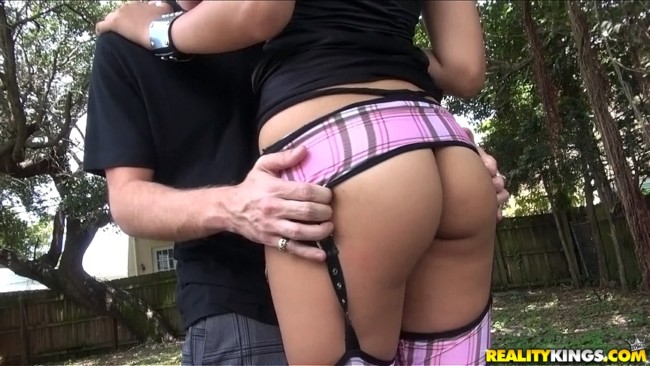 This is one of the bigger cities in Mexico but it pales in comparison to the biggest, Mexico City. It isn't a perfect spot for a mongering vacation, but finding girls for sex in Monterrey will not be that terribly hard.
The easiest way will be to head to the strip clubs and there are a few that are quite reliable. Of course this is Mexico so you need to be careful, but the strip clubs aren't all that expensive and are likely your safest option.
Another big part of this Monterrey sex guide will be the erotic massage parlors. There are quite a few of these all over town and we can name a few specific ones to look for.
There isn't a huge freelance prostitute scene on the street, but meeting hookers online isn't that hard. You can also meet single Mexican girls online that aren't hookers relatively easily.
The more Spanish you know the better your trip will be. For reference at the time of writing this remember that $1 USD is about 20 Mexican pesos.
The Best Strip Clubs In Monterrey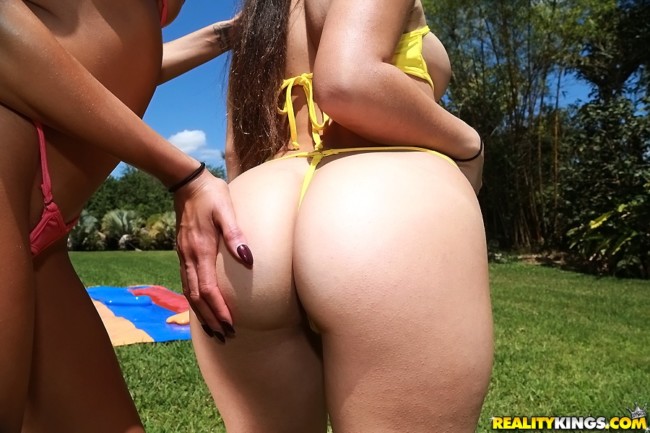 As mentioned these will probably be the safest and most reliable ways to find sex in Monterrey. You can go in, have a drink, and have sex with the hot Mexican stripper of your choosing in the back room.
There are quite a few topless and full nude strip clubs around town, and if you get in a taxi and ask for strip tease he will surely know of some places to take you. There are three that we would recommend above the others, but any can be good on a given night.
The first one is Matehuala Men's Club. This is a well known and popular Monterrey strip club where you can find some very sexy naked dancers. Cielo Cabaret and Prestige are the two others we would recommend above the rest.
There really are not standard prices at these place, but expect to pay something around 400 pesos to go to the back room for short time. From there you will need to tip the girl for sex or a blowjob and that will run you somewhere around 600-1000 pesos. In the $60ish range total.
A few other gentlemens clubs you could try out are:
Erotic Sex Massage Spas
These are pretty much brothels using massage as a front. Don't expect to get much of a massage here, but they are good places to get a happy ending in Monterrey and can be cheaper than the strip clubs.
Again there are many around town and a taxi driver will likely know of some if you ask for massage or girls. Some of the most known to be reliable in the mongering community are:
Terapias Osiris at Golfo de México 156, Mitras Norte
Seduccion Spa at Doblado 915 Int. A. Entre Madero y Arteaga
Masajes Contry at Av Alfonso Reyes 346, Bernardo Reyes, Contry San Juanito
Extravagance at 713 entre Trevino y Carlos Salazar Col
You can probably also order erotic massage services from some of the escorts in our next section.
Freelance Prostitutes & Monterrey Escorts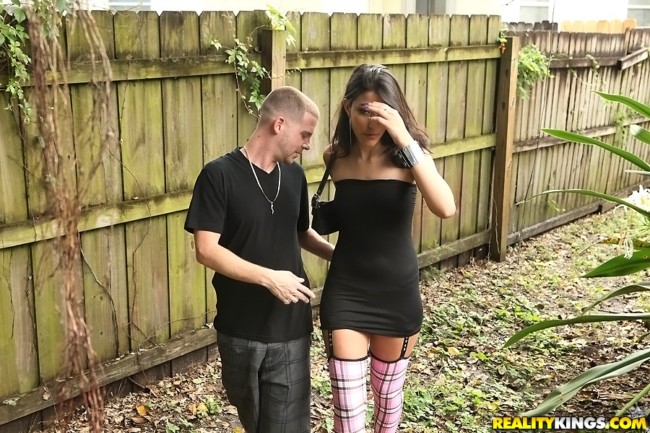 There isn't much of a street scene for freelance prostitutes in Monterrey. The area around Cristobal Colon Street might have some, but its not really a wise or safe place to go.
There are known to be quite a few shemale prostitutes in Monterrey working on Reforma after dark. You can try to meet hookers online on dating apps like Tinder or WeChat. You can also try to go out to nightclubs and there will probably be some pros around.
Those are better options than taking girls off the street. If you want to try using an online escort service then you could try AliciaDollsHouse, mx.mileroticos, or exeescorts.
It is also common for Monterrey online escorts to market themselves on social media, particularly Twitter. Remember that the local slang for shemales is travesti so if you see online escorts that say travesti or ts they are shemales.
Other Places For Sex
There are some other important places for sex in Monterrey that mongers should know about. If you were looking for a good girl friendly hotel to bring prostitutes back to check out Hotel Hacienda or Best Western.
However there have been some recent reports of Hacienda making you pay a small joiner fee. There isn't a big wife swapping scene here, at least not that we know of, but there is one main swingers club in Monterrey called La Casa Club.
If you wanted to buy some kinky adult products then there are plenty of sex shops around. Some of the best places to buy sex toys in Monterrey are:
Sex Shop Cumbres at Avenida Paseo de los Leones # 2420 Cumbres 3 sector
Venus Sex Shop at Av. Revolución 312, Buenos Aires, 64800
Venus Sex Shop at Reforma 818 oriente, Centro, 64000
Kachondiux Sex-Shop Monterrey at Entre Santiago Tapia y Calle M.M. de Llano, Calle Julián Villagrán 434 A
Best Pick Up Bars & Nightclubs
That wraps up our Monterrey mongering guide, now its time to talk about finding girls for sex that you don't need to pay. Of course most guys prefer to try to pick up sexy ladies of the night at singles bars or nightclubs.
You can have a lot of success at them, but remember this isn't the safest city so be sure to not hit on the wrong girl. Take some time to survery the scene and make sure that the women you approach aren't already there with another man.
Some of the best singles bars and nightclubs to pick up Monterrey girls are:
Meeting Single Girls In Monterrey Online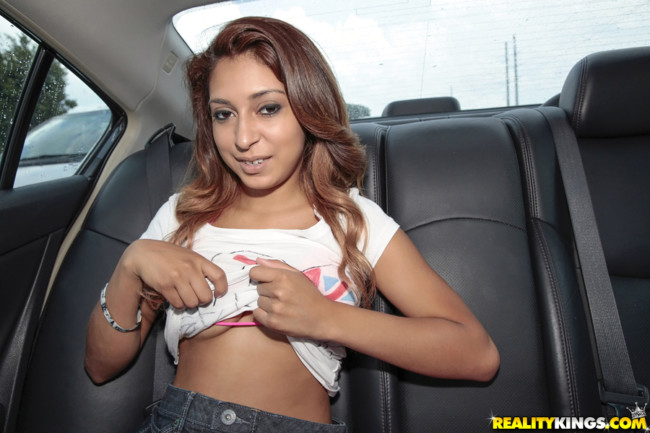 Some guys like pay for play, other guys like to try and date girls. If you want to try to meet single girls in Monterrey the easiest way to do it is to use Mexican Cupid.
This isn't the safest place in the world and if you cold approach the wrong girl and her boyfriend is trailing behind her that could end badly. Or dancing with the wrong dudes chica in a night club could be stabworthy.
But if you message girls on Mexican Cupid from the safety of your own room you have nothing to worry about. There are plenty of single girls in Monterrey that want to find a guy to date, if you are the one messaging them then you are giving yourself a great chance.
Plus you can use it as you travel all around Mexico. So sign up before your trip and start pipelining before you go to each city. That way you will already have some dates set up before you arrive.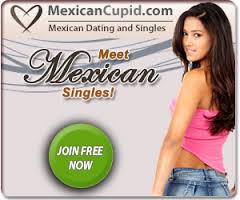 Good Luck Finding Sex In Monterrey
While it isn't a great pay for play city there are still plenty of solid options. The longer you stay here the more you will build up contacts and your network will grow.
When you meet strippers or massage girls get their number or Facebook and ask them to visit your place later on to lower the costs. Try to meet freelancers on dating apps, and don't forget to use Mexican Cupid to go for freebies as well.
This eBook breaks down the best of the nightlife in Mexico mostly focusing on Mexico City and Tijuana. Good luck finding girls for sex in Monterrey.