This mongering guide to finding girls for sex in Perth will break down all of the important things a single guy needs to know if he wants to get laid. Mongering here is pretty similar to how it is all over Australia, there are lots of Asian massage parlors and brothels around that are totally legal.
That is how most guys end up paying for sex and if it ain't broke there is no reason to fix it. Online escorts are becoming more popular as time goes on, but for now the legal brothels are still the king.
This Perth sex guide will also cover other topics like the best strip clubs, swingers clubs, sex shops, and picking up single girls who aren't hookers as well. We have already written longer break downs of certain subjects because they were worth taking a deeper dive into, so if you want to read more click on any of the links given here.
We will also be mentioning the best hook up site in Australia that has a pretty surprising number of female users, more than in most places around the globe. Since we said the brothels were the best part of the mongering here we might as well start with them.
Legal Brothels In Perth
All countries have different laws when it comes to prostitution and sometimes they can get pretty technical and hard to understand. One thing we do know is that there are legal brothels in Perth and this sex guide definitely lists them as your top place to go if you want to pay to get laid.
Many of the girls who work at the brothels will be Asian, in particular from Southeast Asia. They can earn a lot more money as sex workers here then they can in their home country.
The price for sex at brothels in Perth can vary, but expect to pay around $150 Aussie dollars for a quickie, and maybe $200-$250 for a full hour. They will all have different menus that tell about their services and prices.
Some of them will be using massage as a front, but any of the brothels listed here will offer full sexual services:
Langtrees at 71 Burswood Rd
Ada Rose at 205 South Terrace
Club 316 at 316 Charles Street
City West Massage at 5 Oxford Cl, West Leederville
Mackenzie's of Perth at 159 Great Eastern Highway
Caseys Massage at 56 Edward St
Asian Massage Parlors For Happy Endings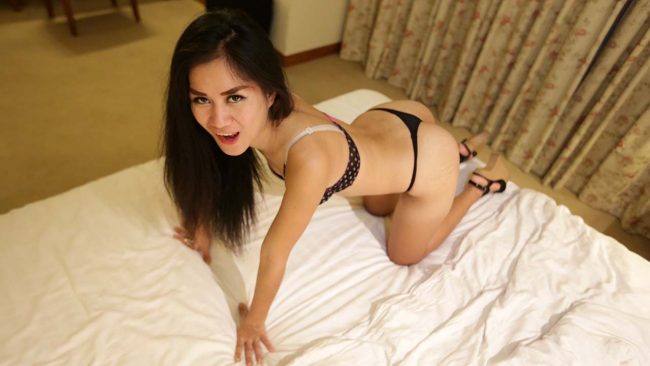 Now we will list some Asian massage parlors in Perth for happy ending's. You can probably tip extra for a full service sex massage, or you can tip less for a handjob or blowjob. If you wanted a topless or full nude massage that can also be bartered for.
Again the majority of the girls working at these spas will be Asian, though occasionally some Australian or European girls can be found. Some of the best Asian massage parlors in Perth for a happy ending are:
Esquire Spa and Massage at 11 Aberdeen St
Body Heat Massage at 62 Gordon Rd E
South Sun
Well Massage
There are many more smaller spas on Pier Street where you can often get an erotic massage. Particularly around Edward and Pier or Parry and Pier. How much of an extra service you will be offered can vary from spa to spa or even girl to girl.
Some may only offer a handjob while others may be willing to give a blowjob or full service sex massage. A massage with handjob or blowjob might be around $100, full service will probably be in the $150-$200 range but again that can vary a lot.
There will be plenty of call girls offering hotel massage service that you can find online and lets get to them next.
Online Escorts In Perth
Even though the legal brothels and Asian massage parlors are the most well though of way to monger in this Perth sex guide they aren't the only option. Online escorts are becoming more popular around the globe and that is the case in Australia as well.
Meeting hookers online can be very hit or miss, sometimes you find a gem other times you can't believe what the call girl who is knocking on your door looks like. Take some time to choose the right girl for the best experience.
How do you do that? Start by using the best online escort services in Perth like:
Auescortreview.com
Escortify.com.au/
Escortsandbabes.com.au
Privategirls.com.au/
Scarletblue.com.au/
Aus99.com.au/
Auxxxreviews.com/forum/
Aus99 and Auxxxreviews are both adult directories with escort reviews and forums. That way you can find out if the call girl looks as hot as her pictures, if she performs well, and if she is worth doing business with.
If you read about a highly reviewed escort that many other guys liked then chances are you will have a lot of fun with her also. If you pick some random girl with a super model for her pictures chances are you will be disappointed.
Having a quick video call with them to make sure they are real and look as good as their pictures is never a bad idea. Some Perth escorts will only offer incall service at their location, others will offer outcalls at yours. Some of the brothels like Casey's will also do outcall escort & massage service.
As far as prices with call girls go there are so many variables at play that we can't even begin to break them all down. They will all list their prices on the sites, if you can afford them contact them if not find one who offers cheaper sex.
Topless Bars & Strip Clubs
There are three main topless strip clubs in Perth that stand out above the rest. If you want to watch some sexy naked ladies dancing on the pole then they are where you need to be.
However remember that these gentlemen's clubs are only topless bars, not brothels. There will be no sex and even the amount of light touching you can do is very limited. The best strip clubs in Perth are:
Swingers Clubs & Sex Shops
That pretty much wraps up the mongering section of this Perth sex guide, but there are still plenty of other things to cover. Lets start with the swingers clubs, if you want to hop in an orgy for some group sex in Perth visit The Pleasure Lounge.
It bills itself as a high class swingers clubs and if you are single guy who wants to visit you will need to contact them through their website and send them a selfie before they decide whether you can enter or not. Plus Perth Inner Circle holds many swingers events throughout the year.
As far as buying sex toys goes you can visit adult shops like:
Hooking Up With Single Girls
The single girls in Perth don't have the greatest reputations. Many consider them gold diggers who come here to try and hook up with the guys who are making bank in the mining industry.
They seem to be very materialistic and are often called gold diggers, but maybe your experiences won't play out the same. If you want to hook up and get laid with sexy ladies of the night then get a room near Northbridge which is the main red light district in the city.
This is where many of the best bars and nightclubs to try and pick up single girls in Perth are like:
Meet Slutty Girls Online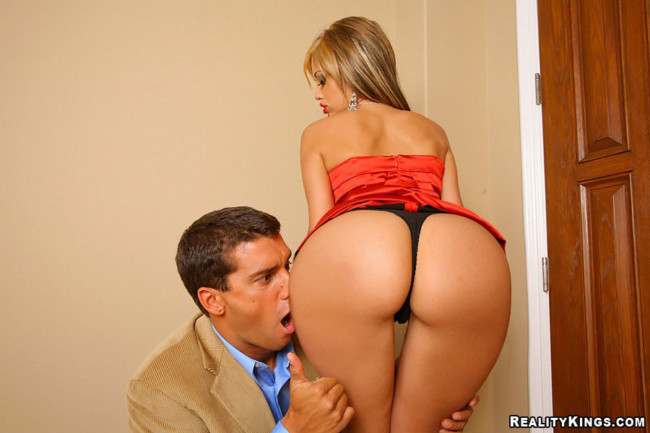 If you want to meet and hook up with slutty girls in Perth use Adult Friend Finder. This hook up dating site isn't really worth using in many cities around the world, but here it is.
Did you know that there are over 5,000 women in Western Australia who have logged on to this site in the past month as of early 2018? This site isn't about dating, it isn't about finding a wife, it is about hooking up with no strings attached sex.
Maybe it could lead to a more serious relationship, but if you want to meet slutty girls in Perth online Adult Friend Finder is the site for you.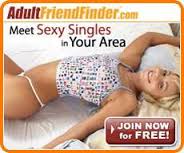 Good Luck Finding Sex In Perth
Now we are at the end of this Perth sex guide. If you want to monger the legal brothels and erotic massage parlors are the way to go, but the online escort industry is closing the gap and may take over in the coming years.
The strip clubs are a spot to see some sexy naked girls, but not to actually get laid. When it comes to pick up bars and nightclubs just stay near Northbridge and go party in that bar district. Don't forget about the easy to bang sluts you can meet online.
With all of that said this really is not a cheap city for single guys, expect to pay at least $100 any time you want to get laid and probably closer to $150-$200. If you wanted to read about some better budget mongering options read this travel guide for single men. Some of the best places mentioned in the book are in Southeast Asia not far away from you.
Good luck finding girls for sex in Perth.