Finding Girls For Sex in Phnom Penh, Cambodia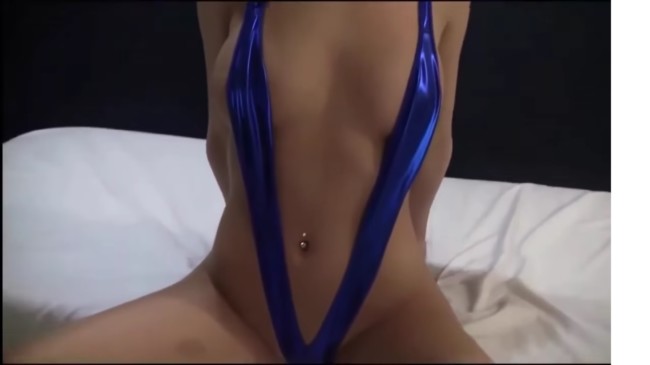 Finding girls for sex in Phnom Penh, Cambodia can be done in variety of ways. Prostitution and mongering are rampant and we will break down some of the best forms of adult entertainment here.
But this Phnom Penh sex guide will be pretty much all about mongering. That is because Cambodian girls who aren't prostitutes are extremely conservative and are not generally interested in having casual sex with guys they just met.
Sure, you can sometimes find the needle in a hay stack, but in general if you don't like whore mongering this isn't the right country to visit if getting laid is your goal. Or if you don't like to pay hookers you will probably resort to hitting on other tourists because there are many women from around the world backpacking through.
We will eventually mention some nightclubs to possibly pick up Cambodian ladies of the night who aren't after your cash, but don't have too high of expectations for them. If you want to get laid with Asian girls for free you will be much better off somewhere like the Philippines.
The girly bars will be where we start because they are the way most guys pay for sex in Phnom Penh. After that we will mention the freelance prostitute bars, massage parlors, adult KTV's, and then the non pro girls and dating sites.
At the end there will even be a mongering map to help you locate all of the best venues for adult entertainment here. You will see we noted Street 172 as a good place to stay, there are many hotels and restaurants there and it is walking distance to many of the best places in town.
Also all prices will be mentioned in USD and you can pay in dollars just about everywhere in this country. One nice thing is just about everything is cheap, including sex.
Cambodian Girly Bars Are Different
Many foreign men will come here after visiting Thailand or the Philippines and have certain expectations for what the Phnom Penh girly bars are like. In Cambodia these are different, don't expect girls in bikinis or topless standing on rotating carousels or stages.
Instead they are like the laid back beer bars you find in Pattaya. The Khmer girls will be in regular clothes, sometimes sexy dresses but often just jean shorts and a tank top.
You buy a drink and chat with the girls and maybe buy them a reasonably priced ladies drink for their time. If you want to have sex with Phnom Penh bar girls you pay a cheap barfine of $10 and then negotiate the rest of their fee directly with them.
Of course this can vary, but an average price these days might be around $50 more. Some may go for $30-$40, but that is becoming less common, many will ask for $50 or sometimes more.
Be sure to talk about how long they will stay, long time means all night or multiple rounds of sex, short time generally means 1 hour or 1 round. Then if you have any specific sex acts you want to do be sure to confirm they are down, even something as simple as a blowjob needs to be confirmed.
Anal sex is not common with Cambodian women so do not expect it. And in truth the majority of these girls will be bad in bed so keep your expectations in check, just be happy if you find a good one.
There are three main areas to find girly bars in Phnom Penh, the biggest would be on Street 136 but Street 110 and Street 104 also have quite a few. These are all in the same area of town right by the riverside.
Another worth visiting is Cyrcee Secret Bar which is a short ride away. They specialize in threesomes, the barfine price is the same $10 to the bar and then you negotiate with the girls.
They know of short time hotels in the area and you will walk across the street and pay around $5 to rent a room for the hour. If you want to find threesomes in Phnom Penh Cyrcee Secret Bar is the place to go.
Freelance Prostitutes In Phnom Penh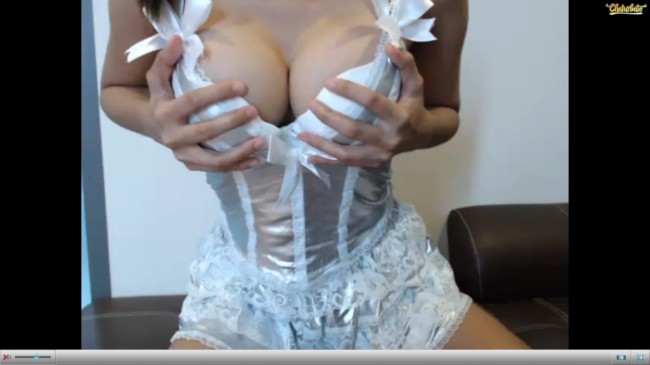 There are many ways to find freelance prostitutes in Phnom Penh, some are at pick up bars and others are on the streets. The street girls can mostly be found on the riverside, just north of Street 104 that we just mentioned.
This area is also east of Wat Phnom, you can expect there to be plenty of girls walking up and down the sidewalk by the river or sitting on benches in this area. There also might be the occasional street girl around the girly bars but not that many.
During the day and early evening you can pick up prostitutes at Golden Sorya Mall which is close to Cyrcee and the Street 172 hotel area we mentioned before. Even though this is called a mall it feels more like an open air beer bar with pool tables and plenty of hookers.
It does have a sketchy reputation for drug addicts but you will find the same girls working here as all over town. Maybe be a bit more careful with any freelancer you choose, the main thing to do is make sure they are of legal age.
Then don't leave your drink unattended and give them a chance to drug you, but that isn't very common. A 2 minute walk from Golden Sorya Mall is Pontoon which is the main prostitute bar in Phnom Penh.
It is a nightclub that doesn't really get going until after midnight. Not every girl inside is a hooker, but if a girl is standing around looking bored she probably is 'working.'
If she is out with a big group or with Cambodian guys then she probably is just partying, there really aren't too many nightclubs in this town. Heart of Darkness is also nearby, this used to be the most popular freelancer bar 10 years ago but now it is a gay bar or a place to find ladyboys.
As far as how much a freelance prostitute will charge for sex that can vary widely. It will depend on how long you want to be with them, how many rounds, and how easy it is for them to find a customer.
You can probably get most of the street or Golden Sorya Mall girls for around $20-$30 short time, some might even go for cheaper. The girls at Pontoon might be more in the $40-$60 range, and the hottest might charge more.
You usually get what you pay for and if you are looking for cheap sex in Phnom Penh the girl probably won't be that hot. On the other end of the spectrum you can find some of the hottest girls in the city at Darlin Darlin in Nagaworld Casino.
This would be like the 'high class escorts' which charge a premium. Many will start the bidding at $200 for short time, but most should go for $100-$150, that is still pretty insane considering the average monthly wage in this country is under $100.
Sex Massage Spas In Phnom Penh
Many guys visiting here after Thailand will also wonder why they aren't getting offered a massage all the time. There are some spas for men around, but not anywhere on the same level as in that country.
Cambodian erotic massage can be found, but you need to know the right places to look. There are a few nice hotels that have some sex spas, and then there is an area with some cheaper local massage parlors which are more like brothels in Phnom Penh.
The price can vary a lot again, we keep saying that but that is because just about everything here will come down to a negotiation. Whether it is freelance prostitutes, bar girls, massage parlors or any other type of hooker the price for sex will always be negotiable.
Some of the best sex massage spas in Phnom Penh can be found at:
Soul Golden City
Mean Haur Hotel
Pandad Massage on Street 240
Hotel Luxury World
There is also a popular massage parlor called 'Massa' but it changes locations often, though it is always near the Independence Monument. You may need to ask a tuk tuk to take you there, or they may know of some other brothels around.
The cheap brothels using massage as a front that we discussed before can be found near the embassies in Toul Tom Pong or on Street 376. The cheap brothels may not have the nicest conditions and some foreign men won't be comfortable in them, the nicer hotel spas should be fine.
Online Escorts
There really aren't any online escort agencies and finding prostitutes online in Phnom Penh isn't very common. As time goes on it may become more prevalent, but for now there isn't much to offer.
However the easiest way would be to use the 'people near you' feature on WeChat. You will find some freelance prostitutes here, however you need to be aware that many of them might be ladyboys.
Just set your search for female only and look for girls that say things like:
Massage
Make Love
Boom Boom
Room Service
Lady Massage
Which are all common phrases people say to talk about prostitutes here. Don't be surprised when you walk around town if a lot of tuk tuk drivers offer to take you to 'lady massage' as you pass them.
Adult KTV's Can Be Hit Or Miss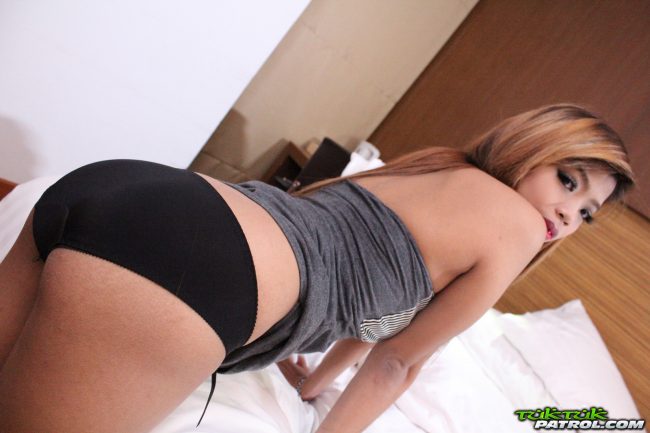 The adult KTV's can be hit or miss, but they are mostly going to be a miss. As we have covered in our guide to Asian KTV's before they are generally more of an illusion than a reality.
They are where older married businessman can get some attention from a younger smiling woman before going back home to their wife. Usually they will just flirt with you a bit, but in some cases sex can be possible.
Generally you will need to get their number and have them come to your room after their work. This is no guarantee, and as far as the mongering part of this Phnom Penh sex guide goes they are at the bottom of the list which is why they are listed last.
If you want to gamble that you can get one of the sexy KTV ladies to join you for some fun visit:
55 Club
RCA
Coloso
Rock Entertainment Center
Casa Club
More often than not you are just going to spend as much money as you would at a girly bar and not get laid. If you do have sex expect her to want anywhere from $50-$150, and that is on top of all the money you actually spent in the karaoke room.
Mongering Map
Here is a Phnom Penh mongering map with the key venues for adult entertainment tabbed for you. As you can see the Street 172 area is in a great location with the girly bars just a bit to the north and the freelance prostitute areas a bit to the west.
For a first time visitor it is probably the easiest place in town to stay, and we wrote more about the logistics of this cities nightlife here.
Phnom Penh Girls That Aren't Prostitutes
That wraps up the whore mongering section, now lets talk about the girls in Phnom Penh that aren't prostitutes. As we mentioned before they are very conservative and hoping to hook up on the first night, or even after three dates is wishful thinking.
Pretty much all Khmer women fall in one of two categories, good girls who wait to have sex with a very serious boyfriend (likely after marriage) or they are prostitutes. You don't find that middle ground of slutty free girls here that you find in many places around the world.
If you don't like whore mongering and are only traveling to get laid give this country a pass or hit on other tourists. We will list some Phnom Penh pick up bars and nightclubs, but don't have high expectations:
Cambodian Women Seeking Foreign Men Online
As most know this is a very poor country and there are many Cambodian women seeking foreign men online. They want to try to find a better live and get out of the poverty they were born into.
They aren't looking for a casual hook up, they are seeking a foreign husband. The best online dating site to meet girls in Phnom Penh online will be Asian Dating.
It is the most popular dating site in the country and one of the biggest in Asia. We have said it many times but want to keep stressing it, Cambodian women would make a loyal foreign bride, but not a great friend with benefits.
Use Asian Dating to find a loving wife and you will have many options.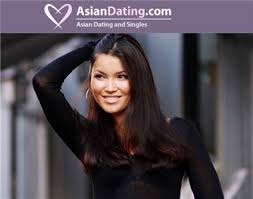 Good Luck Finding Sex In Phnom Penh
Well that wraps up our Phnom Penh sex guide. We think we covered the mongering in full and now you know the best ways to find prostitutes in this city.
The girly bars and freelancers are definitely the most common choice, the massage and KTV scene isn't great at all. No need to mention for the 10th time how we feel about trying to pick up non pro girls.
For more on the best adult entertainment in this city and the best mongering all around Cambodia check out our travel guide for men. Good luck when trying to find girls for sex in Phnom Penh.