Finding Girls for Sex in Phuket, Thailand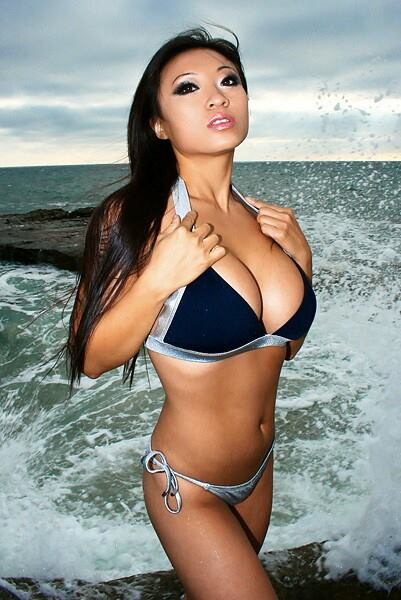 This is one of the main tourist destinations in Thailand, so you know it won't be hard finding girls for sex in Phuket. Thai girls are interested in foreign men because they pay more than the locals.
Actually this city has a pretty nasty reputation for some of the scammiest and least friendly locals in Southeast Asia. It isn't just the hookers that go there to try and overcharge tourists, it is everyone.
Just hop in a taxi and you will quickly find this out. There is a hard core taxi mafia there, and a ride that would cost you a few bucks in Bangkok will probably cost you $20 there. Everything from the taxis, food, drinks, and even the hookers which is what this Phuket sex guide is mostly about.
But if you are already heading there for a beach vacation don't let that stop you, even with the rip off pricing it will still be cheaper than many vacations across the world. Plus there are lots of sexy Thai girls available, and that is the point of this post right?
If you struggle to meet girls in person here try to meet hookers in Phuket online, or girls interested in foreign men on Thai dating sites that you don't have to pay.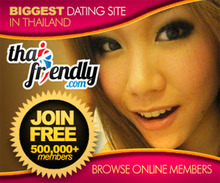 Bangla Road For Prostitutes in Phuket
If you are looking for girls for sex in the Phuket nightlife then Bangla Road in Patong is definitely where you want to go. Actually just about all of the action will be here, so try and make sure you book your hotel near it to avoid that taxi mafia.
There are a whole lot of Soi's here, and for those that don't know Soi's are streets. Some of the best Soi's for finding bargirls in Phuket are Soi Easy, Soi Eric, and Soi Vegas. Many will tell you that 'Suzy Wong' Go Go on Soi Seadragon is the best Go Go in town, so try and stop in there and see the sexy Phuket Go Go dancers if you get the chance.
Of course there are also many Go Go bars lined up directly on Bangla Road. There are going to be a whole lot of choices for you to find girls for sex in Phuket that is for sure.
You never know which bar will have the hottest prostitutes will be on any given night so you should just roam around the Bangla Road area. Find a sexy topless girl dancing, have a drink or two and find the right Thai girl for the night.
Prices can vary a little bit from bar to bar, but on average the barfine is roughly 500 baht and hope to settle on paying the Phuket bargirls 2,000. However as mentioned many are trying to rip off foreign men so don't be surprised if you get quoted much higher numbers at first.
There will also of course be many freelance prostitutes on Bangla Road and they will be cheaper then the bargirls. Expect to pay something in the neighborhood of 1500 for all night and 1000 for short time.
However with freelancers prices are always negotiable. Some other places to pick up hookers in Phuket would be at the freelancer discos like Banana, Illuzion, and Tai Pan, or try meeting hookers online on Thai Friendly, Thai Cupid, or Tinder.
Seduction is another good hooker disco. There are lots of places to go here but of course there are far more options for mongering in Bangkok.
Erotic Sex Massage In Phuket
Anyone who has traveled here before knows how many sex massage parlors in Thailand there are. You can't walk for 30 seconds in a touristy area without getting offered a massage that surely can get a happy ending.
There are hot Thai women offering sex massages all over the place in this city like all the rest. In some of these massage spas you will be in a big room where the beds are separated by a curtain.
Here if you can get a happy ending it will likely only be a handjob. If you find yourself in one where each guest gets his own room then even more should be on offer.
The most famous sex spa in Phuket is definitely Christin Massage which is a little ways to the south of Bangla Road. It is a large pink building and is the main 'soapie massage' in Phuket. Of course it will be more expensive then a cheaper rub and tug type place.
If you head into Phuket old town you should go to Katherine's Massage during their happy hour promo. It runs from 5pm to 7pm each night and the price is 2000 baht.
If it is your first time in they may not offer it to you, so if they don't be sure to ask for it. They give a great body to body massage here.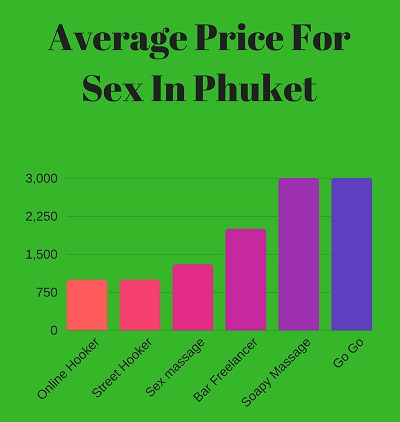 Picking Up Non Pro Girls
This will not be the easiest place to meet non pro Thai girls who are interested in foreign men. You can find lots of tourists from all over the world that will be easier pickings.
The local Phuket girls are unlikely to be out partying in the nightlife unless they have become hookers or bar girls themselves. If you see any Thai girl out after 10pm you kind of have to assume she is a prostitute.
Maybe she is a non pro girl on a trip from Bangkok or some other city but the odds are pretty slim. Some of the best pick up bars and nightclubs to meet single girls in Phuket are:
These are mostly located around Bangla Road and Patong so there will be plenty of hookers at all of them. If you do want to try to pick up non pro girls either hit on tourists or try to use dating sites like Thai Friendly and Thai Cupid.
At least on those sites you can politely say 'I don't mean to be rude but some other girls on this site asked me to pay them baht for their time' and not have to ask that difficult question face to face. Or end up taking a girl home thinking you got a freebie and get the bill in the morning.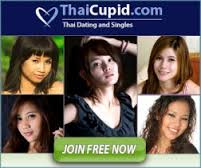 Have Fun Finding Sex In Phuket
That wraps up our Phuket sex guide, mongering here can be very polarizing. Some hate it and think the Thai's there are some of the least friendly people you will ever find.
You are certainly going to be paying a premium for your hotel, taxis, and food that is for sure. However the beach is lovely and there is a lot of great nightlife in Phuket as well.
There are many sexy Thai dancing girls working at the Go Go bars like Suzy Wong's and they will accompany you to your room happily. It may not be the best place in Thailand to meet girls interested in foreign men, but if you want to combine a beach vacation with go go's then it probably is the best.
Either way, if you are here, you won't have any problems finding girls for sex in Phuket. For other good beaches with nightlife in Southeast Asia check out this eBook guide.