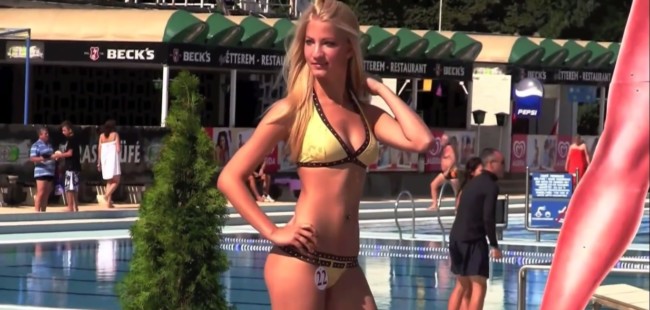 In this guide to finding girls for sex in Prague we will try to break down all of the great adult entertainment available in this city. There are so many things to cover and we have written extensively on this great city.
We don't want this Prague sex guide to be 5,000 words long so we will give links for further reading on the most important subjects at hand. When you are reading about the strip clubs, brothels, erotic massage spas, online escorts, red light district, and where to pick up girls who aren't hookers just click on any of the links if you want more info.
We will give a cliffs notes version for each in this master post. One of the interesting things you will notice is that the price for sex in Prague doesn't vary that much from one form of adult entertainment to the next.
Of course there are some outliers, mainly if you are dealing with a very hot prostitute who can charge more, but for the most part expect to pay between 1k-3k Czech Koruna to get laid here. You get around 22czk for every $1 and around 25 for every Euro at the time of writing this.
One of the reasons why the prices are similar, and a bit hard to peg down, is because while prostitution is legal in the Czech Republic any form of pimping is not. That means the vast majority of the hookers you will deal with are independent contractors and will set their own price.
That means you will need to do a bit of negotiating and if a girl won't charge the price you like be willing to walk away and find another. This is such a buyers market that you never really need to settle for a girl or a price that you don't like.
Before we work our way around to the various forms of adult nightlife offered in the red light district lets give a few more quick travel type tips. The main touristy area of the city where many of the best bars and nightclubs are is called Old Town, particularly around Dlouha Street.
Many guys will want to stay here, particularly if they plan to pick up sexy ladies of the night who aren't hookers. Others will prefer to avoid the tourist area and may want to be elsewhere, if so try to stay near the metro so you can use public transportation to avoid taxis who are known to try to scam tourists in this city.
This is a sex guide and not a travel guide so lets get to the fun stuff already.
Brothels & Strip Clubs In Prague
We combine both the brothels in Prague and the strip clubs together in the same section because they are pretty much one in the same. At just about any of the striptease bars where there are sexy naked Prague girls dancing you can also have sex in the VIP rooms.
There are some brothels where there aren't naked women walking around as well. Many of these are known as 'privats' and we will get more into them in another section.
The ones listed here are more a bar and nightclub atmosphere where you can see topless or fully nude girls as well as get lap dances and often have sex. However some may only be nude dancers and not be hookers, at some of the more touristy bars this is often the case.
At places like Darling Cabaret or Sweet Paradise many of the hottest nude Czech dancers won't be available for sex. Instead the girls you can have sex with are going to be less attractive.
Some of the best brothels and strip clubs in Prague are:
K5 Club Relax at Korunní 5, 120 00 Praha 2
Showpark Market at Bubenské nábř. 306/13, 170 00 Praha 7-Holešovice, Czechia
Showpark Davinci at Na Bojišti 28, Praha 2
Nightclub Neon at Balbínova 21, Praha 2
Dolly at Chelčického 5, Praha 3
Night Gym at Anenská 203/1, Praha 1
AAA Exclusive Cabaret Club at Praha 10, Šrobárova 6
Rosemary at Dyjákovičky 198, Znojmo (on Austrian border)
Sexy Sauna Erotic Club at Ve Smečkách 1593/19, 110 00 Nové Město
Darling Cabaret at Ve Smečkách 597/32, 110 00 Nové Město, Czechia
Sweet Paradise at Praha 2, Slezská 75
As you can see from the above video some of the brothels like K5 Relax can be very nice on the inside and have a wide variety of themed rooms. As far as prices go expect to pay an entry fee of around 200-500 and the price for sex at a Prague brothel should be in the 1k-3k range for 30 minutes or an hour.
Erotic Sex Massage In Prague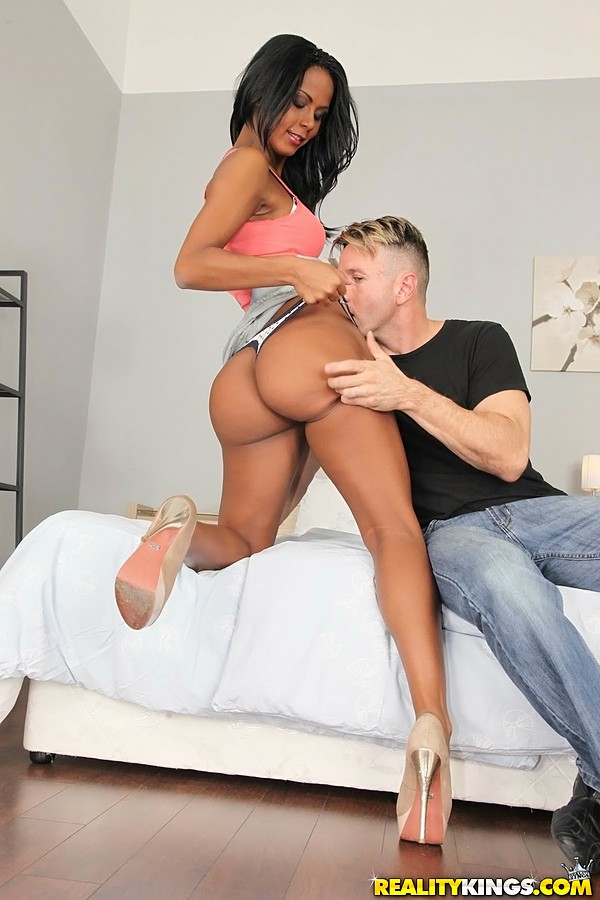 Maybe we shouldn't have titled this section 'sex massage' because that can be a bit hard to find here. There really is no rhyme or reason to when you will only get a handjob or when a full service sex massage will be offered.
Of course the more you are willing to tip the more likely you are to get a blowjob or have sex. You should probably confirm if sex will be offered if that is all you are interested in, otherwise you might end up paying as much for your handjob happy ending massage in Prague as you would at a brothel.
Generally the prices are around 1.5k-2k for an hour, some might have 30 minute rates of around 1k. Some of the best men's erotic massage spas in Prague are:
Matahari Salon at Rybná 683/17, 110 00 Staré Město, Czechia
Paradise Massage at Seifertova 15, Praha 3 – Žižkov
Pyramida at Slavíkova 19, 120 00, Prague 2
Nirvana Massage at Šumavská 16, Praha 2
Erotic Massage Prague at Americká 340/31
Relax Angel at Nádražní 21, Praha 5
Number One Massage at Školská 36, Praha 1
Angels masáže at Na žertvách, Praha 8
Excellent Masaze at Marie Cibulkove 14 in Prague 4
Matahari has been getting some of the better recent reports in the Prague mongering community. Excellent Masaze has a somewhat well known Czech porn star working there named Isabella Chrystin who is pictured above.
Best Online Escort Sites In The Czech Republic
Like in much of Europe meeting hookers online might be the best way to find girls for sex in Prague as well. Mongering is evolving with the times and now there are many online escort sites around and many prostitutes even have their own web pages.
Since prostitution is legal the main thing you need to look out for is the bait and switch. That means a hot girl in the pictures and an ugly girl when you meet.
You will need to text these girls from a local sim card and then try to move the conversation over to Whatsapp. Ask to do a quick video call or get some recent pictures and make it clear if the girl you see in the pictures isn't the one you meet that yo won't pay.
The bait and switch is very common when meeting prostitutes anywhere in the world and that is no different here. Some of the best Czech Republic escort sites that are good for meeting hookers in Prague online are:
new-girls.cz
nove-divky.cz
sexno1.cz
escorts.cz
tapky.info
svetaci.info
The last two that end in .info are like online escort review sites. This is where mongers can go and leave reviews or rate girls so that other guys will know whether they are worth choosing or not.
There are hundreds of other sites out there and as mentioned some online hookers even have their own web pages. You can use Google to find tons of more options, but just remember if it sounds too good to be true then maybe it is.
Mongering Map
That wraps up the prostitution section of this sex guide. Here is a good Prague mongering map that notes the best brothels, strip clubs, erotic massage spas and nightclubs around town.
Best Swingers Clubs & Sex Shops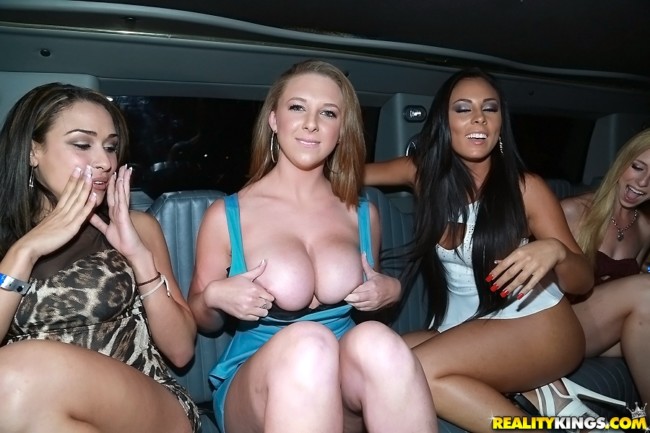 There isn't a huge wife swapping scene in the Czech Republic but you can find some group sex and swingers clubs in Prague. Three of the best are probably:
Fantasy at Třinecká 672 – 673  Praha 9
Honey at Bořivojova 58, 130 00 Praha 3
Paradiso at Braunerova 20
The price to enter is usually around 1k for couples. Single guys might have a harder time getting in but if you dress well and splash some cash it might work in your favor. Single ladies always get in free.
There will also be plenty of sex shops located around Prague's red light district and the Old Town area. Some may even have porn viewing booths and there are even some peep shows around. For good adult erotic sex shops head to:
Picking Up Single Girls In Prague
Picking up single girls in Prague who aren't hookers isn't exactly easy, particularly during peak tourist season from June through August. Foreign men from all around Europe come here because they know this city has a great red light district and lots of good nightlife.
Unfortunately like many things in life now the nightlife here may have 'jumped the shark' as it has become a major sausage fest. Read on any men's travel message board and you will see countless complaints about the bad ratios of single ladies to guys at pick up bars and nightclubs here.
They are all mostly around the Old Town adult entertainment district and Dlouha Street in particular. If your goal is to pick up single girls in Prague from bars and nightclubs stay here and visit:
If you also find there to be far too many guys around then you will need to adapt your game. You can try out some day game, meet girls online, or go ahead and test your luck with mongering in Prague instead.
Meeting Girls Online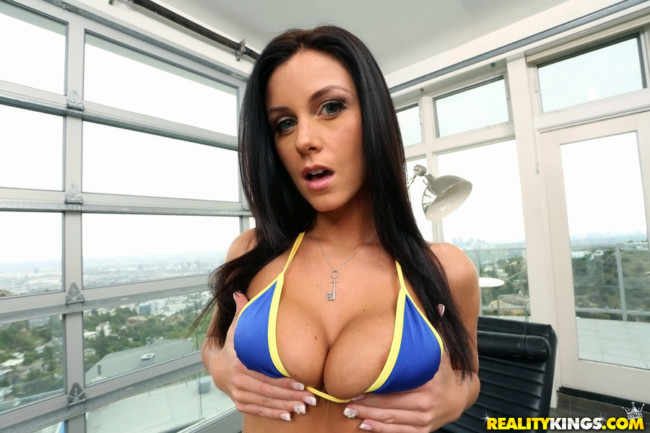 Lastly we will mention a couple of good sites to meet girls in Prague online. If all you care about is hooking up and getting laid then use Adult Friend Finder.
This is a great site to find slutty girls in Prague for easy sex with no strings attached. There are over a hundred active female users in this city alone on Adult Friend Finder and another hundred or so spread across the Czech Republic as of late 2017.
If you are looking to find a good woman here for a serious relationship then use International Cupid. It is a great international dating site to meet Czech women (or any women) who are looking to find a foreign husband, but there might be some sluts using it as well.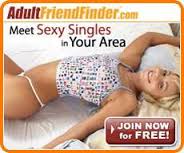 Good Luck Finding Sex In Prague
Well that is the end of our Prague sex guide. We tried to cover all of the best mongering ways here as well as list some good pick up bars to visit to meet single girls.
For best results you may want to head here outside of peak tourist season so there are less foreign men to deal with who are ruining the ratios. But if you can't find some way to get laid in this city then you probably will have trouble anywhere.
If you needed even more info on the nightlife plus good travel and money saving tips check out this mongering and travel guide. Good luck when trying to find girls for sex in Prague.