Finding Girls For Sex In Rio de Janeiro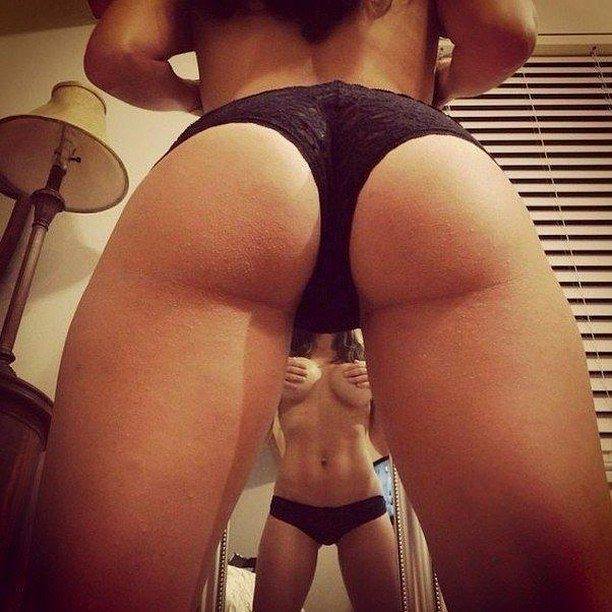 Welcome to this mongering guide to finding girls for sex in Rio de Janeiro, Brazil. This is a city that every guy on the planet dreams of visiting one day, and for very good reason.
As this Rio de Janeiro sex guide will tell you mongering is plentiful here and there are so many smoking hot girls all around you. The local non pro women may be a bit harder than you have been led to believe, but the prostitution scene is top notch.
There are multiple types of brothels available like the expensive termas or cheaper quick sex brothels. There are also many erotic massage parlors where you don't actually get much of a massage.
There is a red light district in a shady area of town that many foreign men are afraid to go to. The ones that do can choose from hundreds of prostitutes that offer cheap sex.
There are freelance prostitutes hanging out in the areas that tourists frequent that will gladly come back to your room with you. There are many Brazilian shemales that hang out around the freelancer areas as well.
Plus you also have strip clubs, online escort services, and then you can try to meet girls interested in foreign men that aren't hookers at nightclubs or on the best dating site in Brazil. There really are so many options, and this post will cover them all.
But before we get into all of that we want to quickly talk about the logistics of your trip. This is not some small sexpat town where you get a hotel on one street and have all the nightlife right around you.
It is one of the biggest cities on earth in one of the most dangerous countries as well. Despite the risks it still has to be one of the best vacations foreign men could ever take because of all the sexy ladies around.
Where Foreign Men Should Stay In Rio
The main touristy area would be near Copacabana and Ipanema. Copa will be a bit cheaper, but still pretty pricey. Actually overall this is a pretty expensive travel destination, flights and hotels are quite high.
If you are an experienced traveler who knows the city well maybe you can try and stay in an area outside of the main touristy zones. However if you are a first time visitor it is highly advisable for foreign men to stay here.
It won't be cheap, but in a pretty dangerous city like this you need to be smart about where you stay. Try and be close to the Metro if you can, that will allow you to easily head over to Centro where the cheap brothels are.
The Siqueria Campos Metro stop in Copacabana is a good home base. It will allow you to easily travel the city, plus there are lots of brothels and massage parlors nearby.
The main Metro stops you will want to hit up for cheap sex in Rio de Janeiro are the Carioca, Cinelandia, and Urguaiana stops in Centro. We would advise getting a hotel or a condo off AirBnb near the Siqueria Campos stop, and then venturing out to the other areas of the city during the day. Later in the post there will be a mongering map to help you locate all the best spots in town.
Termas Are Luxurious Brothels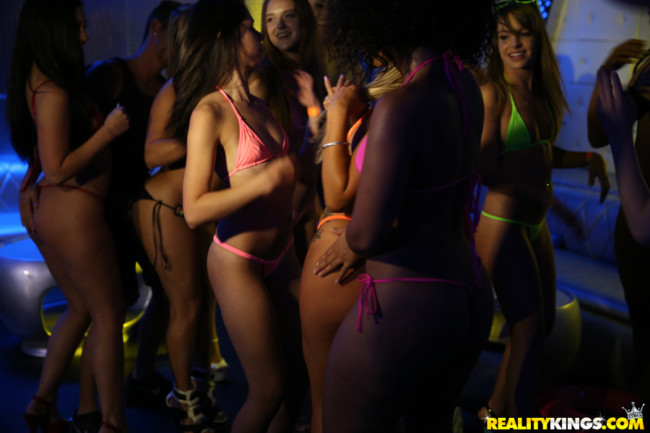 Every country has there own slang for brothels, well in Brazil there are multiple types of brothels. Sometimes they will be called prives, boates, or in this case termas. Heck, even many of the massage spas are more like brothels then spas.
If you visit a terma in Rio de Janeiro it is sort of like a spa for men in some ways. They are generally quite nice, clean, and safe.
Most of the time you will enter and get a wristband with a key on it. Then head into the locker room and change into a robe and slippers. Generally you just run up a tab and pay for everything on the way out.
Most have an entry fee but it is consumable, more like a drink minimum than an entry fee. A good tip to save money is to pay in cash, many of them will charge extra if you want to pay with a credit card.
Once you have changed into your robe you go into the main lounge where the girls are waiting. Sometimes it will be like a strip club with some topless or naked dancers on stage, often times it more like a lounge with sexy girls in thongs standing around.
Most of the time the prostitutes inside will be passive and won't approach you. If you see something you like it is up to you to go to her, or at a minimum make eyes at her so she knows it is OK for her to come to you.
These are often the most expensive ways to find sex in Rio de Janeiro, the prices will range anywhere from around 200r up to around 700r for standard service. At the current exchange rate of just over 3r for every $1 USD that means around $60-$220ish.
Usually you are paying for an hour, but sometimes it will be for only 1 round. You need to confirm with the girl how long you get with her, and how many rounds are allowed.
You should also confirm if you want something like a blowjob without a condom which is generally how they do it here. Having anal sex in Rio de Janeiro with prostitutes is common, some will include it for free, others will charge a bit more.
Most of the termas are in Centro like:
MV 30 at Rua Mairink Veiga 30
35r entry plus 170r
Afrodite at Rua Uruguaiana 145
168r
T31 Rua Alcantara Machado 31
20r entry plus 200r
Cancun Rua do Carmo 64
70r entry plus 330r
Termas 4×4 Rua Buenos Aires 44
50r entry 360r
Subsolo Av Rio Branco 14
Then there is Monte Carlo located at Rua Hilario de Gouveia 19 in Copacabana which will run you about 460r total. And the most expensive terma is Centaurus at Rua Canning 44 in Ipanema which will cost you around 700r, a little cheaper if you pay in cash.
Overall these are the nicest brothels, but also the priciest. If you are a clean freak, perfectionist, or inexperienced in brothels they will probably be best for you. But there are plenty of other ways to find cheaper sex.
Brothels & Erotic Sex Massage In Rio
We could pretty much have just listed all of the names and addresses of brothels and happy ending massage parlors in one big section, but the termas are an overall different experience. However we are going to lump the cheaper brothels and massage 'spas' together.
Again the two main areas to find them are in Copacabana and in Centro. The ones in Copa might be priced as expensively as the termas, in Centro the prices should be quite a lot cheaper.
Some of them will have set prices, others you might need to negotiate a bit from girl to girl. In Centro expect to pay between 100-200r, though some are known to be a bit cheaper. In Copa maybe 200-400r.
These are often located in apartment buildings and sometimes full floors of the apartment will be a whore house. Other times it is only 1 or 2 rooms in the whole building.
Some erotic sex massage parlors and brothels in Copacabana are:
Eden Spa Av. Nossa Senhora de Copacabana, 583
Massagem Tântrica Av. Nossa Senhora de Copacabana
Massagem Copacabana Rua Santa Clara, 50
Delírio Oriental Rua Hilário de Gouveia, 66
And some good brothels for cheap sex in Centro are:
Centro Susy Av. Rio Branco, 185 – Room 1327
Angel's Massagens Av. Rio Branco, 185 – Room 1708
Centro Star Av. Rio Branco, 156
Bellas Massagens Av. Rio Branco, 185 – Room 725
Blue Spa Av. 13 de Maio, 33 – Room 903
As you can see there is a lot of action going down at Av. Rio Branco 185. This is a big building with many different brothels and happy ending massage spas inside.
We listed a few, but you can walk around and check out the selection and prices. One of the brothels where you can find very cheap sex in Rio de Janeiro is Delcias de Centro on Av 13 de Mairo 47.
If you are a budget monger then it is definitely worth checking out.
The Vila Mimosa Red Light District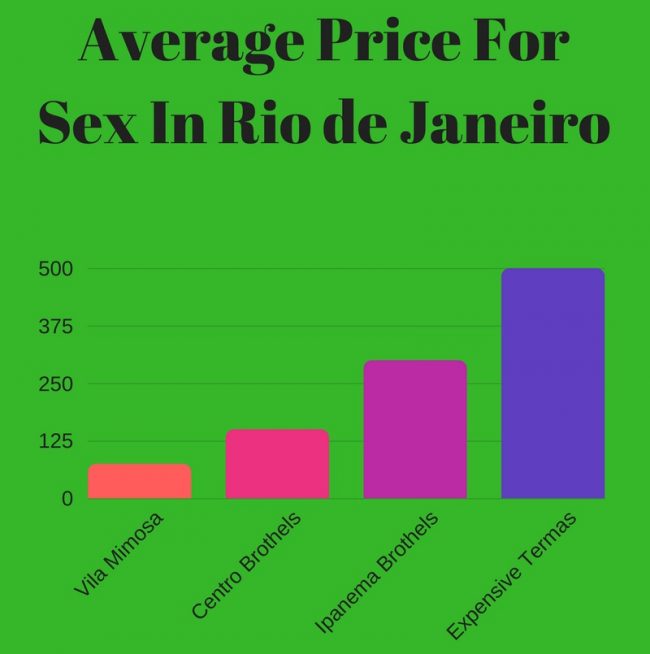 Speaking of mongering on a budget, the most known place for cheap sex is the Vila Mimosa red light district. This is not in a very safe area of town and you should probably head there in the day to check it out, it can be pretty shady at night.
You can get off at the Praca Onze Metro stop and that will have you pretty near. At night definitely take a taxi the rest of the way cuz the side streets are sketchy.
There are many bars that are basically brothels with short time rooms up stairs, and also lots of freelance prostitutes. You can generally have sex for around 75r, and a full hour may cost 100-130r but they are mostly freelancers so it is up to negotiation.
Not the safest place, not the cleanest place, but if you go during the day you should be alright. Even at night you will be relatively safe inside of the actual red light district, but don't go wandering off.
If you see a bunch of people down a street and prostitutes standing around in thongs take a gander at what they have to offer. If you like what you see start the negotiation.
More Freelance Prostitutes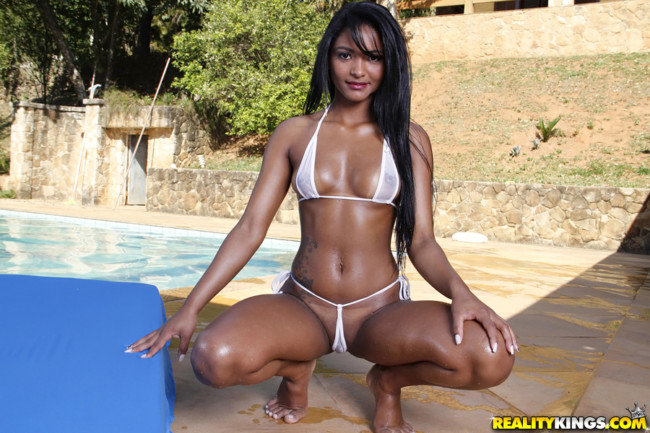 You will also find lots of freelance prostitutes in Copacabana along the boardwalk at night. Just be aware that this is where the Rio ladyboys often ply their trade as well.
Take a stroll along the beach after dark and you should see some working girls. There will also be hookers at bars Mab's Bar and a disco known as 'Help' but is also referred to as 'The Office' where foreign men go to pick up hookers.
Other nightclubs can be a good place to find semi pro prostitutes, girls that aren't really full time hookers but sometimes have the need to make a little money. They know lots of foreign men party here and want to get some cash from them.
There are also lots of strip clubs in the Lito area of Copacabana, some of these sexy topless dancers will freelance on the side from time to time if the price is right. Meeting hookers online on dating apps is possible too.
Should You Use Online Escort Services?
There are of course many online escort services in Rio de Janeiro but they can be very risky to use. Safety is of course an issue, you are telling a stranger in a dangerous country that you will be in a certain place with wallet full of cash.
On top of that how do you really know if the call girl you see on the escort services website will actually be the one you meet? And even if it is her will she really look as good as her pictures?
With so many brothels and sex massage spas around they are probably a better option than trying to use an escort service here.
Swingers Clubs & Wife Swapping
There are also some kinky group sex clubs where you can find wife swapping couples that want to get adventurous. Some of the best swingers clubs in Rio de Janeiro are:
Remember that single men are generally not the main target for an orgy. Try and bring a date along with you or expect to pay extra or get rejected at the door.
Non Pro Girls In Rio's Nightlife
We realize that not everyone likes hookers, so lets talk about picking up non pro girls in Rio's nightlife. There are some pretty big misconceptions about Brazilian women.
Yes they dress very slutty and have no problem revealing skin. Yes they love to dance in a sexual way, and yes once you get them into bed they are extremely passionate. Plus they are arguably the hottest girls in South America.
That doesn't mean they are easy to hook up with for one night stands. What often happens is foreign men go out and has some fine girl in a skimpy dress grinding that great booty on him in some club.
They even make out a bit and he thinks he is in for sure. Then the guy ends up going home alone wondering wtf happened. If this does happen at least you know of plenty of spots to relieve your blue balls.
If you want to have the best chance at picking up Brazilian girls interested in foreign men you need to A) learn some Portuguese and B) spend as long as you can here. If you are a gringo that doesn't speak the language and is leaving town in a few days you are better off just focusing on the great pay for play scene.
Or you could try hitting on the tourist girls in Copa and Ipanema. With all that said, some good singles bars and clubs to meet girls are:
If you wanted to party with some sexy single Rio de Janiero ladies of the night then check out the adult entertainment in Lapa. There are many popular pick up bars and clubs here, and it is pretty safe. Remember Brazilian ladies can be pretty kinky, visit a sex shop and get some toys to keep up with them.
Best Dating Site In Brazil
Not all Rio de Janeiro girls are going to be up for quick sex with foreign men, but some will. There are always some sluts that put out quick wherever you are in the world.
The ladies here may be a bit more conservative then you have been led to believe, but if you contact enough of them you can find some that are ready to have fun. We all know that the easiest way to contact a lot of girls in a short amount of time is online dating.
The biggest online dating site in the country is Brazil Cupid. There are are over a million members on the site and many of them are single women in Rio interested in foreign men.
Hop on a week before your visit and send out a lot of messages to every sexy girl you see. Then move the chat to Whatsapp and set up dates for your first days in town.
This will allow you to hit the ground running instead of getting started two steps behind. Plus you can continue to use the site when you visit any other city in the country, Brazil Cupid is definitely the easiest way to meet lots of girls in a hurry.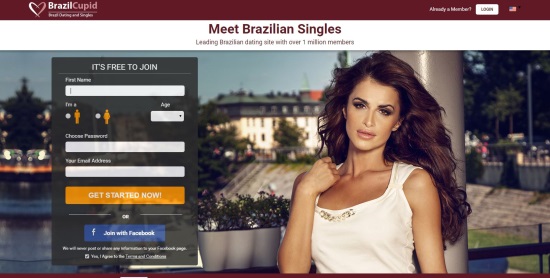 Mongering Map
Here is a clickable and interactive Rio de Janeiro mongering map. It notes all of the best termas, brothels, erotic massage parlors and nightclubs for you to try and find girls or sex in this city.
Good Luck Finding Sex In Rio de Janeiro
That wraps up our Rio de Janeiro sex guide, if you want non pro girls then luck will be needed, if you want hookers then it won't be. There are many ways to monger in this city and guys have been traveling from all over the world to sample it for years.
Just remember that it isn't a safe city so stay in the touristy area and check out these pay for play venues during the day or early evening. Copacabana and Ipanema are the expensive options, Centro has the cheap sex.
There will be lots of nightlife in the touristy area, and Lapa is where you can party with single women who are less likely to be hookers. Overall there are many options here.
If you wanted to read more about how to plan the perfect first mongering trip here check out this travel guide for single men. Good luck finding girls for sex in Rio de Janeiro.