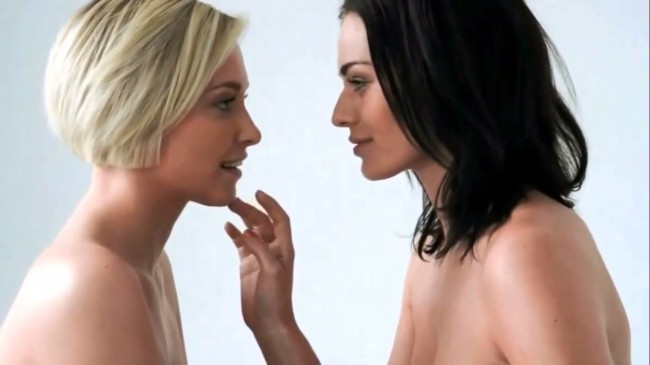 This is one of the major tourist destinations of the south, and when tourists go here many of the single guys will look for ways of finding girls for sex in San Antonio. Of course prostitution is illegal, but that doesn't mean it doesn't exist.
There are a few different physical locations to go and look for hookers on the streets, and of course you can try mongering online. There are also a lot of erotic sex massage parlors in San Antonio where you can go in for your happy ending.
There are some very good strip clubs with lots of sexy ladies, particularly Latinas. With all the tourists around you can try and score with some of them that are out partying near the Riverwalk.
The nightlife is better than one might think and there are quite a few ways to find girls here, like meeting girls online.
Finding Street Prostitutes In San Antonio
We will start our San Antonio sex guide the old fashioned way and there are a few street prostitute hot spots around town. In the southern area of the city you could go to Roosevelt Street and Presa Street as many roam around here waiting for a customer.
In the western part of the city the area around 18th and Guadalupe to 19th and Zarzamora and the surrounding area is a hooker hot spot. Your last place to look for prostitutes in San Antonio would be in the eastern part of the city around Cherry and New Braunfels.
Like mongering all over the world girls are turning to the internet to try and meet customers these days. Some are still using Craigslist but most guys are afraid to use it because cops run stings through it.
Now places like Tinder and even Facebook are the best spots to find hookers. Many girls will have one page for their family and another to 'market' themselves. You can meet hookers in San Antonio online pretty easily these days.
Happy Ending Massage In San Antonio
One of the main ways guys find girls for sex here is by using the many erotic massage spas in San Antonio. Just like in the rest of the world massage parlors are popping up all over the place.
If you see an Asian massage parlor open late, one that has a red light near the door, or a place that only does massage and not a full spa experience (ie not a place women go to be pampered) then you probably are seeing a rub and tug.
The price listed for your erotic massage is just for the massage itself, any happy ending will be negotiated between you and your 'therapist.'
Generally around $60 should get you a handjob and around $100 will get you a bj. However a happy ending is never guaranteed, a place may generally do them but not on certain days if they have been getting heat from law enforcement, if other parlors in the area have been getting heat, or if the therapist isn't in the mood.
The Asian spas listed here will be your best bet for getting a happy ending massage in San Antonio though.
Hanna Spa
5545 NorthWest Loop 410 Suite 106
Price: $60
L&T Spa
6411 NorthWest Loop 410 Suite 2
Price:
Oriental Spa
3534 Fredericksburg 29
Price: $60
Sea Shell Massage
11626 El Sendero Street
Price: $60
Jade Health Spa
2241 New Millitary Hiway Number 102
Price: $60
Saigon Rose
12436 West Avenue A
Price: $60
Massage Inn
8425 Bandera Road 156B
Price: $60
La's Thai Experience
443 McCarty Road
Price: $60
If you are here cuz you like Asian girls hop on Asian Dating. That way you can find a great future wife that hasn't been spoiled by western feminism.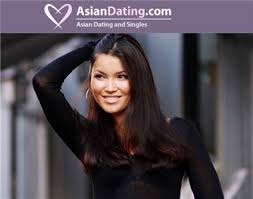 Topless & Full Nude Strip Clubs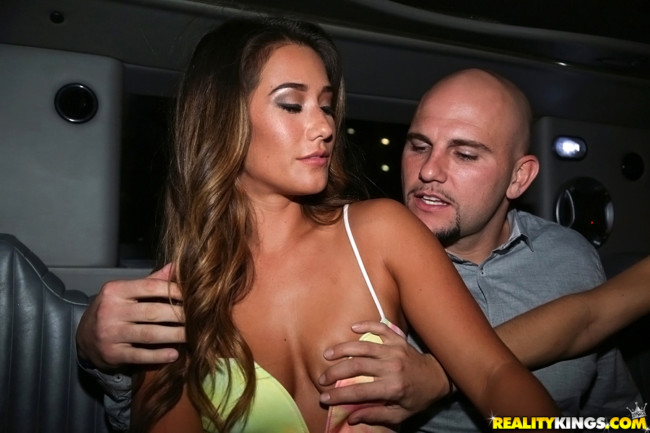 While there will be no sex in the VIP rooms in a San Antonio strip club there are still lots of sexy naked women around showing some tits and ass. You may leave with blue balls, but at least you can fill up the spank bank with some nice memories.
If you are looking for a good strip club in San Antonio then XTC on Broadway and 410 is probably the top one in the city. This is a BYOB place so you won't need to worry about spending to much on inflated drink prices.
Another you can try out is Paradise located at 4000 Panam Expressway. This is a bikini bar but the private rooms are very private and you can meet some fun girls here.
Sugar's at 2731 on the 410 loop. Ricks at 5418 Brewster, and Tiffany's Cabaret at 8736 Wurzbach Road are a few others you may want to go to. Sometimes you can see girls completely topless, other times they will be wearing pasties.
Finding fully nude San Antonio strippers isn't easy, but some will do it in the VIP rooms.
Best Nightclubs In San Antonio
As mentioned there are a lot of tourists that head to San Antonio each year. Tourists like to party, and people that party get horny and want to have sex. Not just you horny single guys out there, when women head out to the San Antonio nightlife they very well may be wanting to find some dick.
If you want a fun and interesting place to go that tourists flock to then you should check out Bonham Exchange. It is a nightclub inside of a building that is over 100 years old and it makes for a unique nightlife experience.
Mezcaleria Mixtli is another pick up bar you may want to check out. It has a very unique ambiance and offers many creative drinks and food. Ivory Lounge is an upscale place with a dress code, and the Laugh Out Loud Comedy Club is a good place to start your night.
There are many fun pick up bars and open air restaurants along the River Walk where you can meet sexy ladies of the night. Since this is where most of the tourists will be just take a stroll here at night, the best way to locate where the best party is on a given night will be by having boots on the ground and adapting to the scene on that night.
There are hundreds of lonely and horny girls on Adult Friend Finder in this city. If you look around our site we don't promote it often, only in the cities where they have a big female user base like this one.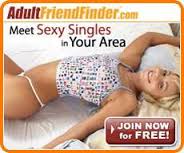 Good Luck Finding Sex In San Antonio
Any time that you are around a lot of tourists there will be some great nightlife. When people are on vacation they will want to let loose and hook up.
That means you just need to hang out around the River Walk where most of the tourists will be and you will be able to find a good party. Drunk girls get horny, so the easiest way of finding girls for sex in San Antonio is to be around the drunk tourists.
This eBook has great ideas for a trip to enjoy the best nightlife in Latin America for single men.