Finding Girls For Sex In San Juan, Puerto Rico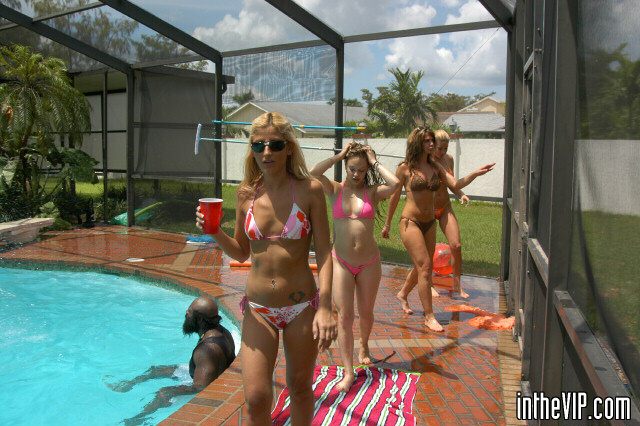 Lots of guys are traveling here now. When guys travel they always want help with the same thing: finding girls for sex in San Juan, Puerto Rico.
Maybe it is because it is part of the US now, but there isn't as much of a mongering scene as you might expect here. The one that is around is quite expensive considering that this is still a pretty poor territory.
There are some freelance prostitutes but there really isn't one main red light area to find them. There also isn't one main prostitute bar which usually is the case in many places.
The best way to find girls for sex in San Juan is to visit one of the strip clubs that we will name later. However they are not cheap places and they always try to extract maximum cash from gringos.
We can't point you in the direction of any specific erotic massage spas but they surely are out there. If you are walking by the beach and a cute girl working massage asks you to come in for a rub down you can probably get a happy ending.
You can try meeting hookers online, and we also wrote about how to meet single girls that aren't hookers here. Overall there isn't a huge mongering scene but there are some places that you can go as this San Juan sex guide will show.
Best Strip Clubs In San Juan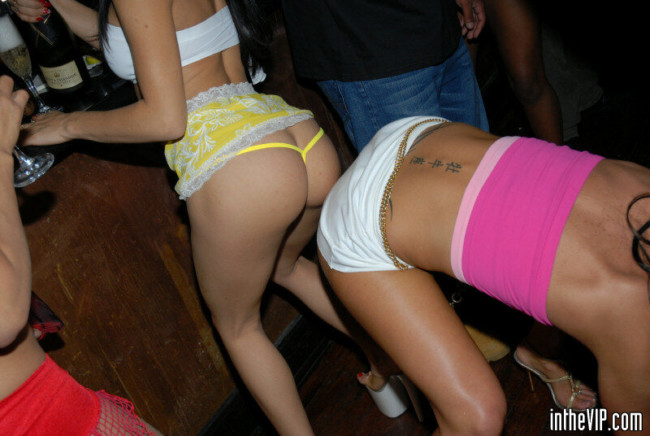 The most popular and talked about strip club in San Juan is definitely Frenchys and for good reason. When Chris Rock said there was no sex in the champagne room he wasn't talking about Frenchys, but to be fair the old couch in a small room probably has never seen any champagne before.
There are other topless and full nude strip clubs where you can have sex in San Juan as well like:
Deja Vu
Lucky Seven
Termas Time
Lollypop (same owner as Frenchys)
The set up is pretty similar at all of them, if you head in during the day you will likely be the only guy around and they will bring girls to you for a cheap lap dance. If you want to head to the back room you can do so.
The price for sex at Frenchys and the others is around $100-$150, but if you are a first time visitor they will probably shoot for $200. Expect them to always be asking for additional money for things you shouldn't need to pay for.
If you put your foot down and say you will only pay $1xx they are surely going to take your money and go through with it so try not to get run over. At night it will be more crowded and you can negotiate with the girl, just know they always shoot high but will negotiate down.
If there aren't many customers around it is more like a brothel, but when it fills up there will be plenty of topless and naked girls dancing for you.
Freelance Prostitutes In San Juan
There will be cheaper freelance prostitutes in San Juan but there isn't one main red light district for them. The two main areas for nightlife in town are in the 'Old Town' tourist district and by La Placita de Santurce.
You will find some freelance prostitutes roaming around here and also in the side streets around those areas. You will probably find them in popular nightclubs and pick up bars around town.
There are some sketchy areas in this city so be careful if you venture to far out of the tourist areas. There isn't a big freelancer scene, outside of the strip clubs there isn't much mongering to offer here. There are better places to meet prostitutes in Latin America definitely.
Meeting Hookers Online
You can use various dating apps like Tinder or WeChat which will have hookers on them. You can also check sites like Craigslist and Backpage for San Juan escorts as well.
One escort service that advertises often and is known to be pretty reliable is Golden Touch. They will tell you where to go when you contact them.
There will be quite a few call girls there but they will try to not let you choose the one you want. When you order make it clear that you want to see the lineup to choose or you won't pay, they will give in. The price will be around $200 probably.
If you want to try meeting girls in San Juan that aren't hookers give Latin American Cupid a shot.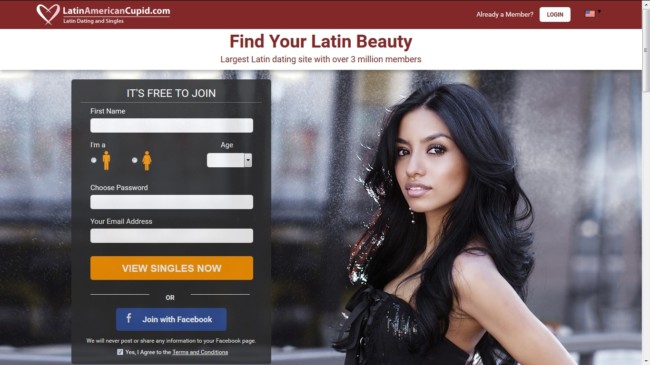 Good Luck Finding Sex In San Juan
This is definitely not a great spot for mongering, while $100-$150 may not sound like much this is a poor place and those prices are too high. You surely could find cheaper options around town but may put yourself in sketchy situations to do so.
There are many better options to meet girls in Latin American beach destinations and this eBook details some of them for you. If you are already going to San Juan then go for it, but don't travel here just for girls.
Good luck finding girls for sex in San Juan.