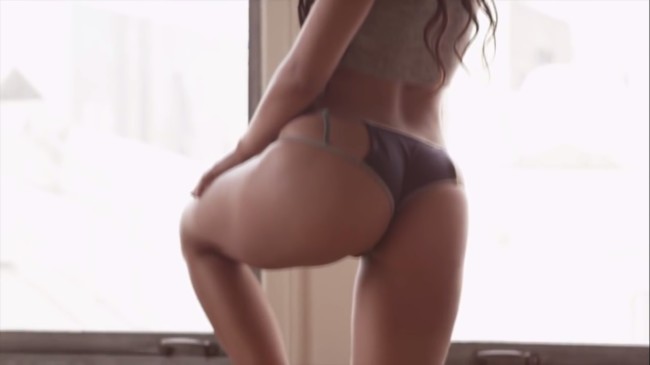 This is the capitol city and the biggest city in the country by a wide margin. It is also the financial hub and wherever the money goes women will follow. That means finding girls for sex in Santiago, Chile is going to be quite easy.
For a point of reference the US dollar is worth about 650 Chilean pesos at the time of writing this article. There are many ways to meet hookers as this Santiago sex guide will detail. There are street girls, high class escorts, brothels, strip clubs, erotic massage parlors, and the unique sexy cafes.
Also meeting hookers online is become very popular. You can use various dating apps like Tinder or Badoo and find lots of prostitutes that way.
Prostitution in Chili is legal so as long as the girl is 18+ you shouldn't have anything to worry about from a legal perspective. If you are meeting hookers online you will need to worry about some other things which we will get into later.
There is good nightlife here so if you are going out to party you can have some fun that way. You might be able to pull some non pro Santiago girls interested in foreign men from the clubs.
However remember many of the ladies of the night in this city might be hookers.
Street Prostitutes & Meeting Hookers In Santiago Online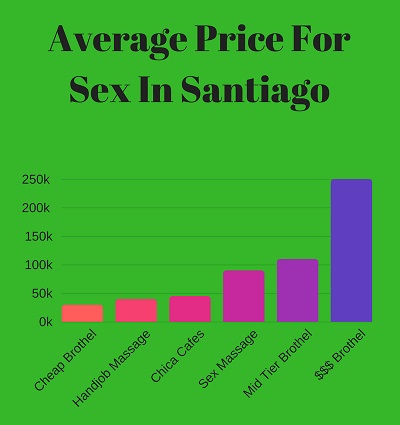 There will always be prostitutes walking the streets of every city you go to, but the numbers across the globe are dwindling. The simple explanation is that so many guys are meeting hookers online these days.
Why are you going to go drive or walk the sketchy areas of the city when you can just find a prostitute online? And from the girls perspective why would she want to go walk those sketchy streets?
You can Google prostitutes in Santiago, Chile or escorts and see many available ladies. You can also meet girls online on Tinder, Badoo, other dating apps, and even Facebook.
Look for an online site where guys can leave reviews about the women if you can find one. If there isn't then try to have a Skype chat with the girl before you meet so that you know she is really the girl from her pictures.
As long as the girl is of legal age you shouldn't have anything to worry about. Probably best to invite her to your hotel or meet in a public place first so you don't walk into a robbery or set up.
If you want to pound the pavement there are still some places to meet street prostitutes in Santiago. You can head to the Four Points Sheraton on Providencia where many ladies of the night will congregate.
You can also try:
Vicuna Mackenna Avenue around the Italia Plaza area
Parque Forestal
Santo Domingo and Veintiuno de Mayo
San Antonio between Monjitas and Santo Domingo
Also go to the nicest clubs or hotel pick up bars in the city and there is a good chance there will be working girls there. Since you are dealing with freelancers everything is negotiable.
Anywhere from 20k to 60k should be expected, but the hotter call girls may shoot for even more. If you wanted to take a beach vacation with a bit of a hooker scene try finding sex in Valparaiso and Vina del Mar.
Topless Strip Clubs & Brothels In Santiago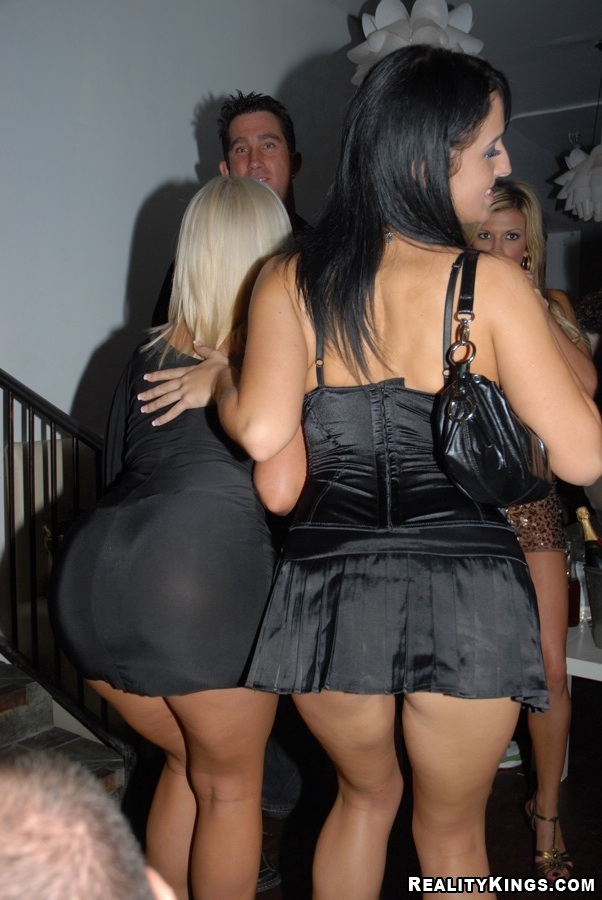 In Santiago strip clubs are often referred to as 'topless' so if you are going to ask a taxi driver that is what you should ask for. There are so many of these places and new ones pop up all the time, and sometimes there will be fully naked girls not just dancing with tits out.
They are often brothels so we are going to combine the two into the same section. We also wrote a longer post on Santiago brothels if you wanted to read a more in depth breakdown.
The most expensive options will cost hundreds of dollars. If you want to go to a high class brothel visit:
Platinum Club
Palomino Club
Lucas Club
Club de Toby
Expect to spend anywhere from 250k-500k to bang a girl here. Platinum and Palomino being the most expensive options.
There are some mid tier priced brothels in Santiago, many of which are located in Bella Artes like:
Lido
Stilo 10
Night & Day
Puzzle
Show Rojo
Free Girls
Kim
At these you should expect to spend around 100k or maybe a bit more. These prices include things like cover charges, room charges, drinks, and price for sex.
Fabiano, Passapoga, and My Place are more brothels in the 150k range but they aren't in Bella Artes. There is a good brothel for cheap sex in Santiago located at Hurfanos 714 on Enrique Mac Iver Street.
Look for the door guy waiting out front and he will likely off you girls. This eBook guide breaks down good beaches in Latin America with lots of nightlife.
Erotic Sex Massage Parlors In Santiago
Any time you visit a massage parlor in a third world country there is a good chance you are going to get a happy ending. That is no different here, and at many of the places around town you can easily get one.
Some known erotic sex spas in Santiago are located in Manquehue like:
Masaje Las Condes in Manquehue near Alonso de Cordova and Los Militares
Paraiso del Masaje in same building as above
Vital Spa near Cerro el Plomo in Manquehue
Sole Masaje in Manquehue near Badajoz and Carlos Martel
Masage Vip near Metro Escuela Militar Hurfanos 779
At the ones above you should pay between 40k-60k for a happy ending massage with handjob included. Then if you wanted it to be a full service sex massage an additional tip of 30k-60k will be asked for.
These are often located in office buildings or condos and you can find many options online.
Sex In Santiago At Cafes?
If you walk by a cafe in a shopping center that has blacked out windows you may want to head in and see what is going on. We don't mean inside of the big malls, but in the smaller strip malls.
The area around Plaza De Armas in particular has these.  You can go in and if you see girls dressed very sexy, meaning in lingerie or thongs, you are in the right place.
Not all of these cafes in Santiago offer sex, at some you just get to hang out with the hot Latina girls. But at many you can have sex in the back rooms for around 30k-40k pesos.
If you do want to have get laid in the backroom with these sexy ladies there is a strip mall at 839 Merced near San Antonio with a few options. Cafe 26 in this strip mall seems to be the favorite of many guys living here, but others in the mall offer it as well.
It should be pointed out that by back rooms we mean in the bathroom or an office/closet. No beds or couches, standing room only.
You will pay 1.5k for your coffee and a ladies drink will be 2k-3k. If you buy one ladies drink you often will get a lap dance, if you buy 2 sex will be offered if it is allowed at this particular cafe.
That sums up the mongering in this city. There are better places to find prostitutes in Latin America but you won't go wanting here. That wraps up the mongering section of our sex guide, we just want to mention there aren't a lot of swingers clubs in Santiago but you can find some at that link.
Meeting Single Girls In Santiago
This is a huge city so there are lots of options for nightlife in Santiago. One of the trendier areas to party is Barrio Bellavista where you can go to pick up bars like Bar Constitucion, Crazy Bar, and Club 57.
In Barrio Brasil you may want to go party at Voodoo or Baires. There are plenty of other cool singles bars and nightclubs around town like:
Chihuhua Pub
Candelaria
Vitacura
NOI
Eve
Chocolate
Meet Girls In Chile Online
The easiest way to meet peoples these days is by online dating, and meeting girls online in Santiago is probably easier than you think. Just hop on Latin American Cupid now, create a profile, and set your home location here.
Then browse around and see if there are any girls in the area that interest you. If so you can go ahead and complete your registration, if you don't like what you see that is fine too because it cost you nothing to take a look.
When online dating on Latin American Cupid you can meet more Latina single girls in 10 minutes then you could in a month of partying at night clubs. Dating is a numbers game and nothing can speed up the process like online dating.
If you are looking to date a good woman in Santiago who is interested in foreign men this is the site for you. If all you do care about is getting laid maybe use Adult Friend Finder, there are more girls in this city using it than in any other city in South America.
We generally don't even mention it when covering cities on this continent, but here Adult Friend Finder can be very worthwhile.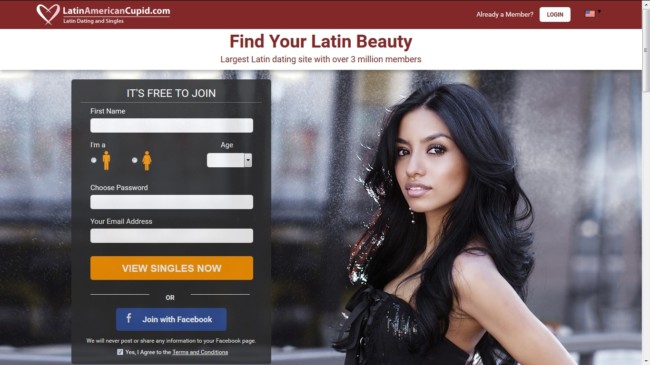 Good Luck Finding Sex In Santiago
The nightlife in Santiago has many options. There are plenty of brothels around and the sexy cafes are a unique mongering experience you can't find many places in the world.
Add in the erotic massage spas and how easy it is for foreign men to meet girls in nightclubs or Latin American Cupid and you can have a lot of fun here. You will not have any problems finding girls for sex in Santiago, Chile. If you want to read about great places for a single guy to visit in Latin America check out this eBook guide.